Nationality

Northern Irish




Role

Film actor




Occupation

Actor




Height

1.83 m




Years active

2007–present




Siblings

Neil Morgan




Name

Colin Morgan








Born

1 January 1986 (age 35) (

1986-01-01

) Armagh, Northern Ireland, UK


Education

Integrated College DungannonBelfast Institute for Further and Higher Education




Alma mater

Royal Conservatoire of Scotland


Parents

Bernard Morgan, Bernie Morgan




Awards

National Television Award for Outstanding Drama Performance (Male)




Movies and TV shows

Merlin, Testament of Youth, Legend, Parked, Merlin: Secrets and Magic


Similar People

Bradley James, Katie McGrath, Angel Coulby, Anthony Head, Eoin Macken
Colin morgan rsamd royal conservatoire drama at 60
Colin Morgan (born 1 January 1986) is an Irish film, television, theatre and radio actor best known for playing the title character in the BBC fantasy series Merlin, the lead in The Living and the Dead, and main roles in Humans and The Fall; his stage role as Ariel in The Tempest; and film roles in Testament of Youth, Legend and The Huntsman: Winter's War.
Contents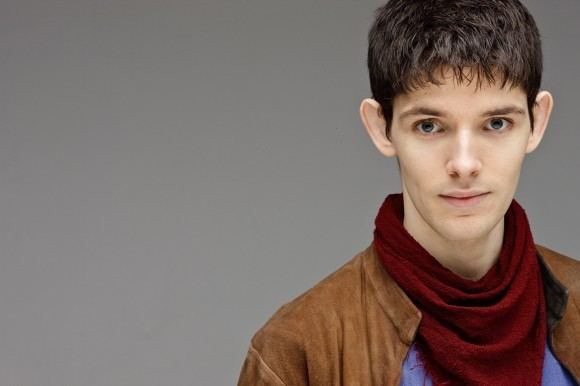 Morgan made his West End theatre debut in 2007 to critical acclaim as the title character in DBC Pierre's Vernon God Little. He went on to appear in the London theatre productions Pedro Almodóvar's Todo sobre mi madre (All About My Mother) in 2007, Thomas Babe's A Prayer for My Daughter in 2008, Pedro Miguel Rozo's Our Private Life in 2011, Step in Time at The Old Vic 24 Hour Musicals Celebrity Gala in 2012, Shakespeare's The Tempest in 2013, and Jez Butterworth's Mojo during 2013 and 2014.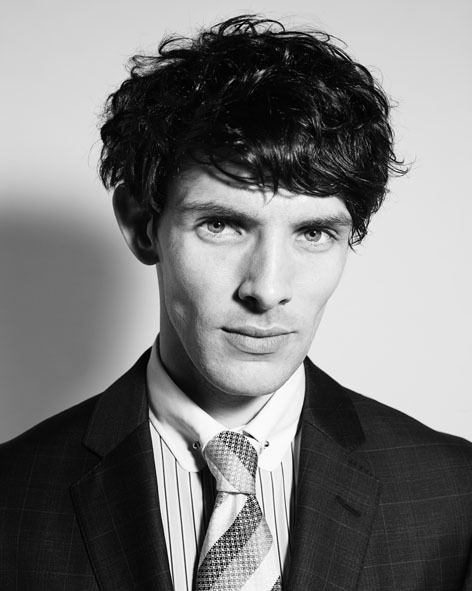 In addition to his lead role in the fantasy-adventure television programme Merlin (2008–12), Morgan has appeared in The Catherine Tate Show (2007), Doctor Who (2008), Quirke (2014), The Fall (2014–2016), Humans (2015–present), and The Living and the Dead (2016). Film roles include Parked (2010), Island (2011), Testament of Youth (2015), Legend (2015), The Laughing King (2016), and The Huntsman: Winter's War (2016). He will be starring as the lead character Paul Ashton in Waiting for You (2016), a British coming-of-age feature set in France and England. He will also play the role of Lord Alfred "Bosie" Douglas in the Oscar Wilde biopic The Happy Prince (2017). Next, he will be portraying the central role of the Irish revolutionary mastermind Seán Mac Diarmada in the Easter Rising centenary commemoration film The Rising (2017).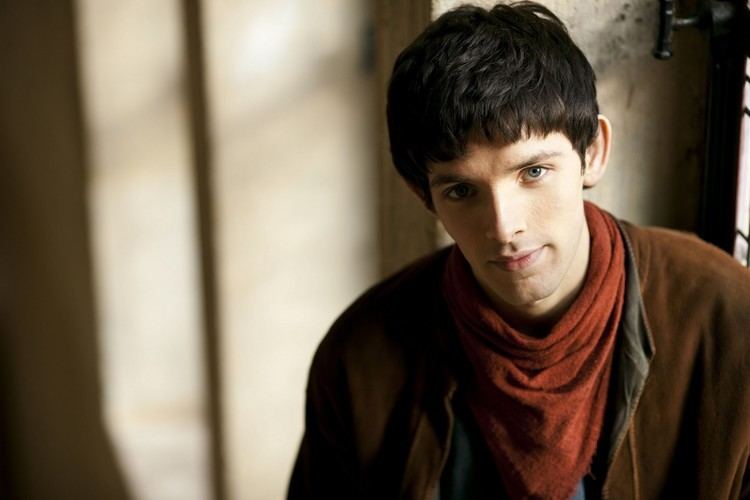 For his performance in Merlin, Morgan received the 2008 Outstanding Newcomer award from Variety Club Showbiz Awards, and was nominated for Outstanding Actor (Drama) in the Monte Carlo TV Festival Awards in 2009, 2010, and 2011, the Best Actor award in Virgin Media TV Awards in 2012, and the prestigious Best Actor in Drama Performance: Male award in National Television Awards in 2013. In the same year, Morgan won Broadway World West End Awards' Best Featured Actor in a New Production of a Play for his performance as Ariel in The Tempest.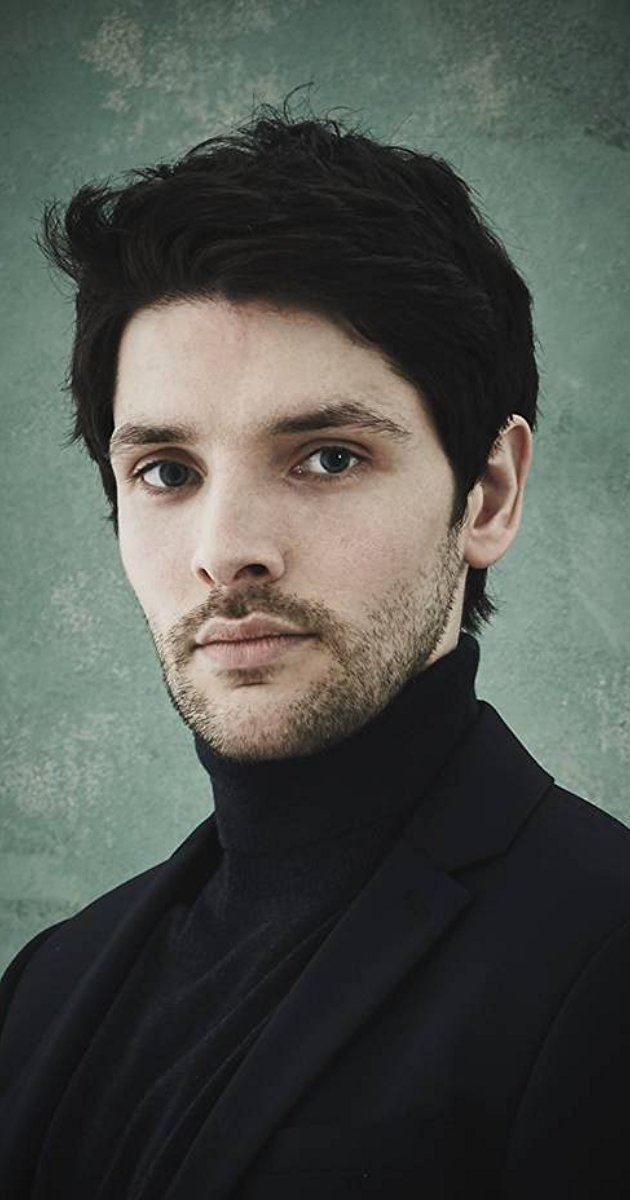 In July 2008, Screen International named Morgan as a "Star of Tomorrow," alongside actors like Carey Mulligan where he was "hailed as the most exciting drama-school graduate since Ben Whishaw." In October 2013, he was ranked in the No. 1 spot in BuzzFeed's "The 17 Rising British Actors Most Likely To Do A Cumberbatch." In April 2014, Irish entertainment website The Daily Edge included Morgan in their list of "8 young Irish actors who could be on the brink of global stardom," and in December 2014, The Independent listed him as one of their "Bright Young Things: 10 Faces to Watch in 2015." In August 2015, Indiewire's entertainment blog The Playlist included him in their list "On The Rise 2015: 20 Actors To Watch."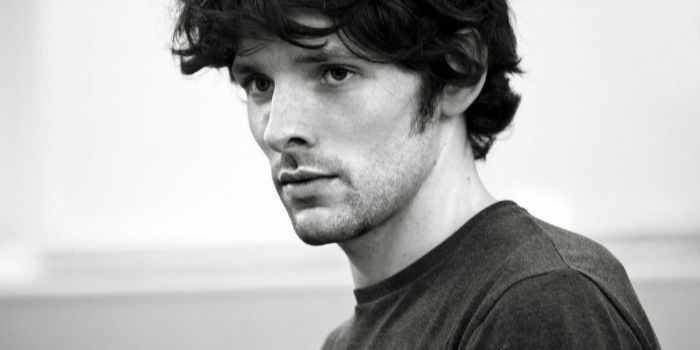 BENJAMIN Official Trailer (2019) Colin Morgan
Early life and education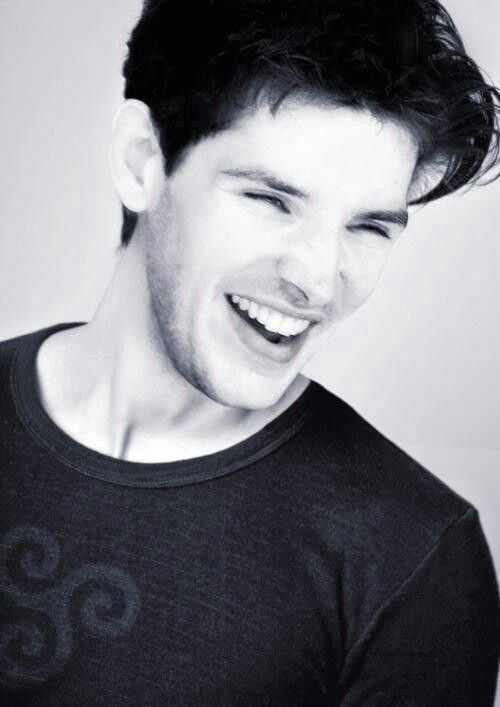 Morgan was born in Armagh, Northern Ireland, the son of Bernard, a painter and decorator, and Bernadette, a nurse. He is the younger of two brothers; he and his brother Neil were raised Roman Catholic.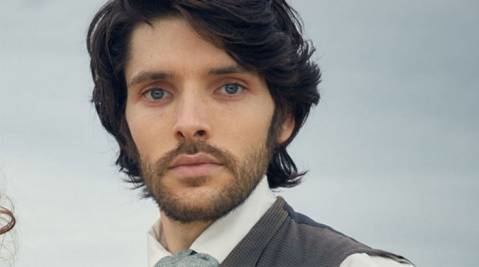 His childhood was spent in the long shadow of "The Troubles." Childhood memories include being woken up in the middle of the night in order to evacuate the family home because there was a pipe bomb in the house next door, and having to go into school with a note for his teacher to explain why he hadn't done his homework. The social repercussions of Northern Ireland's problems impacted Morgan's ability to pursue his love of theatre, as there were virtually no opportunities for a young person to nurture, let alone study, acting in the Province at that time. Fortunately, Morgan has said he "found a way to get involved in drama in any way I could. I joined the local amateur dramatic society, and I still have such fond memories of those times."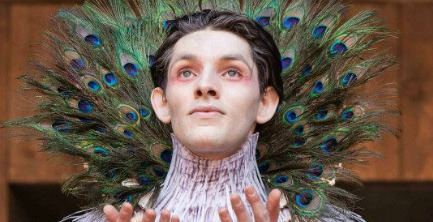 His inclination to perform was evident from an early age — he was only five years old when he made his stage debut, appearing in the chorus in a production of Cinderella, and then Peter Pan, among other amateur stage productions during his childhood. While he attended Saints and Scholars Integrated Primary School, Morgan's teacher Harry McGee became a tremendous inspiration to him; according to Morgan, "[McGee] would stay behind after class each day and he'd pull out a poem and he'd say, 'Let's work on this,' and we'd just do it. He really believed in me and really fueled my passion. And that's all it takes sometimes, I think, just one person to believe in you."
McGee gave Morgan the encouragement he needed to attempt a career as a professional actor. In 1997, at the age of eleven, Morgan began studies at Integrated College Dungannon, winning the 'Denis Rooney Associates Cup' for best overall student in Year 10. The school described him as a keen musician and budding actor; his drama teacher James McCoy said that Morgan "participated wholeheartedly in every Drama class, concert and production that the college was showcasing." Morgan starred in several college productions including the renowned Surgical Sensations at St. Senapods and Bad Day at Black Frog Creek.
In September 2002, a 16-year-old Morgan auditioned alongside 100 other young performers at Belfast's Waterfront Hall for the You're A Star RTÉ One programme which was in search of star quality performers. The winner was to receive a record contract and also represent Ireland at the Eurovision Song Contest. He didn't make it, but was quoted as saying, "It's not the end of the world. I'm going to try and make it on stage one day." Determined, he went on to study in Belfast For two years, Morgan commuted several hours every day between Armagh and Belfast because the latter was the closest city that had a college that offered drama as a subject. He was awarded a National Diploma in Performing Arts from the Belfast Institute of Further and Higher Education in 2004. After winning a spot at the prestigious Royal Conservatoire of Scotland in Glasgow, Morgan left Northern Ireland to hone his craft for an additional three years, graduating in 2007. In the final year of his undergraduate course, he was discovered by theatre director Rufus Norris and made the decision to leave three-quarters of the way through to make his professional London West End theatre debut as the title character in Vernon God Little. Morgan's performance was critically acclaimed and used as assessment for his final grade.
In November 2010, the Belfast Metropolitan College (formerly the Belfast Institute of Further and Higher Education) honoured Morgan with an Award of Distinction for his contribution to the Arts.
Theatre
Morgan made his professional stage debut in the West End as the titular character Vernon God Little in an adaptation of the dark comedy mounted at the Young Vic in 2007. For his turn as the troubled Texan teenager on the run from the police, The Telegraph proclaimed that Morgan "captures all the vulnerability, confusion and gallows humour of the adolescent hero who finds himself in no end of trouble." The Stage said his performance was "[fu]ll of restless energy and youthful charisma from start to finish," adding that "Morgan is an absolute delight and carries the weight of the production on his shoulders with ease and a certain swagger." That same year, Morgan went on to play the role of Esteban, an aspiring teenage writer, in the Old Vic stage adaptation of Pedro Almodóvar's Todo sobre mi madre (All About My Mother) opposite Dame Diana Rigg, Lesley Manville, and Mark Gatiss. For both of these roles, Morgan was nominated for the 2007 London Newcomer of the Year in the Whatsonstage.com Theatregoers' Choice Awards.
In 2008, Morgan appeared in the Young Vic production of Thomas Babe's A Prayer for My Daughter. For the role of Jimmy Rosario, a "waif-like and wasted" Latino murder suspect undergoing interrogation in a New York Police station, Morgan was required to appear nude. The Independent noted Morgan brought Jimmy to life through "twisting, twitching mood-swings and mix of half-druggy cackling punk and half-angelic visionary." Variety also singled out his "remarkable level of twitchy intensity."
In 2011, Morgan performed in the Royal Court Theatre production of Colombian dramaturg Pedro Miguel Rozo's play Our Private Life to favourable reviews as Carlos, a "bipolar compulsive fantasist" homosexual who suspects he was molested by his father as a child. On 9 December 2012, Morgan performed the role of Gary, a flamboyant dance instructor trying to win the heart of one of his students, in Step in Time at The Old Vic 24 Hour Musicals Celebrity Gala in aid of The Old Vic Trust.
He played the fey spirit Ariel opposite Roger Allam's Prospero in the 2013 Globe Theatre production of Shakespeare's The Tempest, which was later broadcast to cinemas as part of Globe On Screen in May 2014, with a subsequent DVD release in July 2014. For this role, Morgan sought to imbue his portrayal of Ariel with both ethereal stillness and acrobatic precision that he learned from parkour trainer Chris Rowat. This approach garnered Morgan praise from reviewers: Peter Marks, a theatre critic for the Washington Post, asserted at the time that he "can't remember a better Ariel," and that Morgan's portrayal was "mysterious, in a way I've never quite experienced before — also wonderfully vulnerable;" the Birmingham Post's review of the play (screened live from Globe Theatre Malvern Festival Theatres) noted that "Colin Morgan's Ariel is arguably the best to date. Morgan has an athlete's build and the poise of a fine actor. Add to this a sense of restraint and otherworldliness and you can see why Prospero views him with a touch of unease." Morgan won Best Featured Actor in a New Production of a Play in the 2013 Broadway World West End Awards for his performance.
From 2013 to 2014, Morgan appeared as Skinny Luke in Jez Butterworth's dark comedy Mojo at the Harold Pinter Theatre. The ensemble cast included Brendan Coyle, Ben Whishaw, Rupert Grint and Daniel Mays. Mojo received favourable reviews and the London production was extended for two weeks, finishing on 8 February 2014. Radio Times described Morgan's performance as "an accomplished study in human weakness . . . played with precision and pathos." The Daily Express's Simon Edge said that Morgan "does one of the best death scenes [he'd] ever seen."
In 2017, Morgan returned to the West End, appearing in Branden Jacobs-Jenkins' Gloria, a comic drama set in the New York City Midtown offices of an American magazine, circa the 2010s. The play ran in the Hampstead Theatre in London from 15 June to 22 July and has been extended until the 29 July 2017 thanks to an excellent reception. Gloria was a Pulitzer Prize finalist for Drama in 2016.
2007–08: Early years
In television, Morgan first appeared in 2007 as embarrassed gay son John Leary in sketches on The Catherine Tate Show's "Christmas Special." In 2008, he portrayed the conflicted emo space boy Jethro Cane opposite David Tennant in the fan-favourite Doctor Who episode "Midnight."
2008–12: Merlin
Morgan is best known for playing the title role in BBC TV series Merlin from 2008 to 2012, alongside a main cast including Bradley James, Katie McGrath, Angel Coulby, Richard Wilson, John Hurt, and Anthony Head. Merlin chronicles the adventures of a young warlock who serves as Arthur's servant and Gaius' ward; Merlin must secretly develop his magical gifts under the gaze of kings Uther and Arthur, both of whom despise the art.
The show was loosely based on the Arthurian legends of the young wizard Merlin and his relationship with King Arthur, but differed from traditional versions. It was broadcast on BBC One from 20 September 2008 to 24 December 2012, with a total run of 65 episodes. The series was also popular worldwide, broadcast in 183 countries, giving Morgan international stardom and shooting him to instant fame. For this role, Morgan was nominated for and won multiple acting awards, including the Caron Keating Outstanding Newcomer Award in the 56th annual Variety Club Showbiz Award ceremony on 16 November 2008 (at the start of the series) and the Best Actor in Drama Performance: Male award in the 2013 National Television Awards (at the conclusion of the series).
The role of Merlin proved difficult to cast, according to Merlin co-creator and executive producer Johnny Capps. "We had to find an actor who has a broad playing range, someone with the lightness of touch who will be able to deal with action and magic," Capps said in a 2011 interview. "We were looking for all of those qualities or the potential of those qualities, and the other important thing for Merlin was likeability. If the audience didn't like Merlin then we might as well go home. We had an instinct about Colin. At first we weren't sure about him but then saw him again and again and we watched back his final auditions and said, 'He's perfect for the part.'" Before auditioning for the role, Morgan received the script for Prince Arthur by mistake. He only had five minutes before his audition to read over the correct part.
Merlin filmed eight months of the year, predominantly in Wales and France. In between filming, Morgan had various projects ranging from film, theatre, and documentaries for the series. He and co-star Bradley James travelled on an exploration of Arthurian legends for BBC Wales The Real Merlin & Arthur in 2009. That same year, he and the rest of the cast did a behind the scenes special titled Merlin: Secrets and Magic for BBC. In 2010, Morgan appeared with co-star Bradley James in Colin & Bradley's Merlin Quest, which was produced to accompany Series 3 of Merlin. Both actors appeared in a weekly series of short (usually 2 to 4 minutes) online videos posted on the official site of Merlin. Additionally, Morgan has appeared in the 2008, 2009, and 2010 campaigns held in the United Kingdom to raise money for Children in Need, in short comedic sketches with the rest of the Merlin cast, entitled Merlin in Need.
2014-present
After spending 2013 in back-to-back West End stage productions, Morgan reappeared on television as ambitious journalist Jimmy Minor in an episode of the 1950s Irish crime drama Quirke, based on the books by John Banville.
Later that year, he took on the role of Tom Anderson, a skillful Detective Sergeant with high career aspirations, alongside Gillian Anderson and Jamie Dornan in the second series of award-winning Northern Irish BBC Two and RTÉ One drama serial The Fall. Morgan was approached to play the role, meeting with writer Allan Cubitt and lead actress Gillian Anderson in London to discuss his involvement. To prepare for his performance, Morgan read up on police procedures and spoke to the set's police advisor. He also did an impromptu interview of two police officers he saw in the street in London.
In June 2015, Morgan began his role as mysterious fugitive Leo Elster in Humans, a British-American AMC/Channel 4 eight-part science fiction drama adapted from the successful Swedish series Real Humans. Humans is Channel 4's highest-rated drama since 1992's The Camomile Lawn. It has been described as having "universal appeal" and as being "one of 2015's dramatic hits." In the U.S., the show airs on AMC, a co-producer of the programme (see above); Humans has just completed two series on both sides of the pond as of 18 March 2017. Critics praised the cast's strong performances, including Morgan's. Reviewer Paul Simpson described Morgan as one who "always rises to strong material, and [whose] performance has become increasingly engaging as the series has progressed."
In the Summer of 2016, Morgan starred with actress Charlotte Spencer in the BBC One Victorian era ghost hunter series The Living and the Dead as the central character Nathan Appleby, a pioneering psychologist who is obsessed with the afterlife. Morgan and Spencer played a West Country couple in 1894 who live in a haunted house plagued by poltergeists and other spectral gate-crashers. The six-hour drama, set in Somerset, England, was written by Ashley Pharoah and Matthew Graham, the team behind Life On Mars and Ashes To Ashes.
Later that year, he reprised his roles of Tom Anderson for The Fall's Series 3, and Leo Elster for the critically acclaimed Series 2 of Humans.
Film
Morgan portrayed the homeless drug-addict Cathal O'Regan opposite Colm Meaney in the award-winning 2010 independent Irish film Parked, for which he employed method acting, spending several weeks in Dublin in various locations such as the Aids Alliance to research drug addiction and homelessness. Morgan also took up smoking for a month prior to filming, and used a local Dublin accent. The film received several awards in various film festivals around the world, and Morgan's performance was praised by multiple critics and director Darragh Byrne.
In 2011, Morgan appeared in the film Island, an independent adaptation of Jane Rogers' novel of the same name.
Morgan next portrayed WWI British soldier Victor Richardson, a school friend of Vera Brittain's brother Edward, in a BBC Films and Heyday Films feature adaptation of her first World War I memoir Testament of Youth. The film was made in commemoration of the 100th anniversary of World War I and included actors Alicia Vikander, Kit Harington, Emily Watson, Hayley Atwell, Dominic West and Miranda Richardson. To prepare for the role of the soldier rendered blind during his service, Morgan read Vera Brittain's works, as well as personal letters exchanged between Vera, Victor, and their friends. He also contacted a Blind Veterans Charity in Brighton, which allowed him to interview someone who had lost their sight in the Second World War and someone who lost their sight more recently. He drew upon these two perspectives and simulated blindness himself using a blindfold and becoming a resident for several hours. The film was very favourably received, as was Morgan's portrayal of Victor. British Film Institute's brochure said, "Shining brightly and lingering long in the mind afterwards, are the performances of three rising British stars – Colin Morgan, Taron Egerton and Kit Harington – who do collective justice to the memory of the ordinary heroes they portray," while Screen Relish said "Colin Morgan as Victor Richardson is the best of the boys, perfectly cast for his take-him-home-to-mother-him childlike face, which Morgan fantastically merges with the sweet but pitiable Victor, who hardens as the war worsens." Rosie Alison, a producer at Heyday Films, referred to Morgan as "a brilliantly subtle, searching actor – and I was in tears even at his audition as Victor, when he returns from the Front blind. In his performance as Victor, who carries a candle for Vera, he offers a wonderfully poignant tenderness."
In Autumn of 2015, Morgan was featured as Frankie Shea, brother-in-law and personal driver of Tom Hardy's Reggie Kray, in the 1960s London gangster film Legend based on the book The Profession of Violence: The Rise and Fall of the Kray Twins by John Pearson.
For two days in Blackpool, from 9 to 10 May 2015, Morgan filmed The Laughing King, a short film by White No Sugar TV and Funky Films in support of the UK charity Campaign Against Living Miserably's (CALM) push to raise awareness regarding depression, mental illness and male suicide. He played the role of Jake, a young man who arrives in Blackpool, the seaside town of his childhood, determined to end his life. It was released on 12 January 2016, in the London Short Film Festival.
In April 2016, Morgan portrayed the Duke of Blackwood, the lover of the villain Freya (Emily Blunt), in the Snow White and the Huntsman spin-off, The Huntsman: Winter's War.
He filmed Waiting for You from May to June 2015, co-starring with French actress Fanny Ardant. The story centres on Morgan's Paul Ashton, who investigates his late father's increasingly disturbing past and becomes suspicious of the mysterious, melancholic and probably dangerous Madeleine (Ardant). The filming consisted of five weeks in Languedoc-Roussillon, France, and one week in Ilford, England.
In the Autumn of 2016, he filmed the Oscar Wilde biopic The Happy Prince alongside Rupert Everett and Colin Firth, in Bavaria, Germany. He will portray Lord Alfred "Bosie" Douglas, Oscar Wilde's young lover. The film was shot in France, Belgium and Italy.
Morgan will next play the central role of Seán Mac Diarmada (also known as Seán MacDermott), an Irish revolutionary and mastermind of the bloody 1916 Irish Easter Rising, in the centennial commemoration biopic film The Rising, written and produced by Kevin McCann. The film is anticipated to start filming in Ireland and Estonia in late 2016 into 2017. Film release has been moved to 2017, at the earliest.
Radio
Morgan took part in BBC Radio play Cry Babies by Kim Newman on BBC Radio 4 in March 2009, playing the part of Roger. In December 2014, he starred as Newton Pulsifer in the first audio dramatisation of the popular book Good Omens, written by Neil Gaiman and Terry Pratchett, directed and adapted by Dirk Maggs, and produced by Heather Larmour, also on BBC Radio 4.
On 4 December 2016, Morgan read Autumn Journal on BBC Radio 3, which was about Louis MacNeice's poetic testament of life in 1938, written against the turbulent backdrop of the Munich Agreement, the fall of Barcelona and Britain's preparations for an inevitable war.
On 22 April 2017, Morgan will portray Tom in the BBC Radio 4 drama entitled Keeping In Touch, which is a story about Baroness Joan Bakewell's love affair with famed playwright Harold Pinter.
Morgan will also portray George, the lead in The Coming of the Martians, an audio dramatisation of H. G. Wells' classic 1897 story The War of the Worlds directed by Lisa Bowerman and adapted by Nick Scovell. It will be released on 1 July 2017 in DVD, CD, and Download format.
Narration
For the 100th anniversary of the Titanic's sinking on 14 April 2012, Morgan performed readings from survivor accounts and testimonials during Titanic: A Commemoration in Music and Film, broadcast live on BBC2 from Belfast's Waterfront Hall.
On 27 August 2014, Morgan narrated Big Mountain Productions' Addicts Symphony on Channel 4. The one-off documentary followed composer, musician and recovering alcoholic James McConnel as he brought together ten classical musicians whose lives had been blighted by addiction for a spectacular concert.
Video games
Morgan voiced Merlin's game sequences in 2012's Merlin: The Game.
Personal life
Morgan has stated about celebrity culture:
If I could change anything about the entertainment industry it would be the 'celebrity culture.' Something has been lost somewhere along the way with the craft of story-telling and I agree with Paul Newman when he said something along the lines of "people don't shoot movies now, they shoot schedules, they shoot budgets." There are of course exceptions but when the creativity is overshadowed by 'the business,' I often feel disappointed by that. We have some amazing filmmakers who are keeping the spirit of the craft alive and that's a hub of excitement I want to be in.
Morgan is a vegetarian, citing allergies and lactose intolerance, and has advocated ethical consumerism. He practises yoga, and has expressed his enthusiasm for it in interviews. "Yoga is phenomenal. I like the breathing, and the focus that it brings. But I can be quite energetic if I'm doing a play. You will often find me running along the corridors to let off steam." He has noted admiration for Terry Pratchett, David Attenborough, Tim Burton and Sam Mendes, as well as the band Death Cab for Cutie.
Morgan is an accomplished Bodhrán (Irish drum) player and has a BAF 1 Star Stage Combat Certificate. Apart from his native Northern Irish accent, he has performed with RP English, Scottish, Dublin Irish, London Cockney, and American English accents.
Morgan does not participate in social media. He ventures online only to check emails or to shop. He has said, "There's no social media or googling yourself. You only have to do it once to learn never to do it again."
Charity and social action
From October 2009 until its conclusion in March 2011, Morgan was an official ambassador for the A Night Less Ordinary scheme in which Arts Council England, in association with Metro, offered free theatre tickets to anyone under 26 years old. In 2010, he contributed several signed pictures to the 2010 Wamcare (Worldwide Association for ME/CFS Awareness and Research) charity auction, whose profits are destined for top quality biomedical research, including a large share to the Whittemore Peterson Institute and ME Research UK. He also donated his signature to StarCards (both individually and together with Bradley James) to support the 2010 Christmas auction, the funds of which were donated to the Great Ormond Street Hospital Children's Charity. Additionally, he contributed a painting from the Merlin: Colin and Bradley Quest series to the 2010 BBC Children in Need official auction. It sold for £620.00.
On 9 April 2011, Morgan collected funds for the Great Ormond Street Hospital during the autograph signing session at the Kapow Comic Con Merlin panel in London. In 2012, he contributed a doodled and signed cotton handkerchief for the Celebrity Hanky Doodle Auction for the Silent Auction charity which benefit Godolphin and Latymer School. On 9 December 2012, he was a part of the 24 Hour Musicals at the Old Vic Theatre, an event that brought together more than 30 celebrated actors, directors, writers and composers to create four short musicals in just 24 hours. The process culminated in four world premieres presented to an audience of more than 1,000, and raised a remarkable £182,000.00 towards the work that the theatre does with emerging talent, schools and the community.
On 19 April 2015, Morgan was a part of A Gala in Honour of Kevin Spacey at the Old Vic Theatre. The evening raised funds for the Old Vic Endowment Fund, which Spacey founded with businessman Sir Michael Hintze to help secure the long-term future of the venue.
On 21 May 2015, Morgan gave his support to "Save the Arts," which aimed to save 120 performing arts places that were planned to be axed in the very school that he attended at the age of 16 in Belfast Metropolitan College (formerly known as Belfast Institute of Further and Higher Education). These courses allowed young people particularly those from less wealthy backgrounds who have no support or finance to get to drama or dance schools beyond Northern Ireland shores access to the arts.
According to Change.org that supports "Save the Arts," the message seemed to be this: "The message is very clear – we in the working classes don't qualify for access to the Arts – you have to be Benedict Cumberbatch and a product of Harrow or Eddie Redmayne of Eton and get to posh Drama Schools to work in the arts – we need to know our place and train for the jobs we've always trained for – is that where the aspirations of our young people must lie?"
In his own words, Morgan said:
I was a student back in 2002 at (then) BIFHE on the Performing Arts Acting Course in Tower Street. I have now recently been contacted by many of my past colleagues informing me of the plans to cancel the performing arts course and I am completely appalled that this is the case. At the age of sixteen, a boy from Armagh, BIFHE was one of the very few options I had of being able to pursue my passion and ambition to act. Without that course I would have been lost and forced to choose subjects in a local technical college that I had no interest in doing and things could have taken a very different turn for my future.
As it happens, BIFHE was there for me and offered me the opportunity to hone and develop my desire to act, study the craft that acting has the potential to be, learn from my peers and have the opportunity to perform in a safe environment, to gain a qualification and enabled me to then progress on the study at the Royal Scottish Academy of Music and Drama and I have been working consistently in the profession now for nearly eight years and I credit BIFHE as being a vital step in where I am now.
The impact of cancelling this course will have a detrimental effect to all those young people, like me, who are trying to make a future and a career out of performance. What message is being sent here by cancelling the course? To me it's a clear message of dismissal to the talent that exists in our country, it's a denial of development, it's an ignorance to the possibility of aspiration in the business and it's a failure to support a vital and thriving industry which Northern Ireland is now benefitting from.
It's hard enough to try and make it as an actor from Northern Ireland as it is. I was forced to leave the country after studying at BIFHE because the opportunity to study at drama school wasn't available at home. The knowledge that the opportunity to enable young people to even apply (and have the ability and confidence to apply) to drama school is now being cut off just seems ludicrous. Are we saying that it's ok for major filming projects to come and film in Northern Ireland but our young people here aren't worthy to be trained to be a part of it?
What are our options? How can we prevent this from happening? And if our message and our voice isn't being heard on this, then I think the message becomes even clearer: acting and performance is not being treated as a serious career option for people in Northern Ireland. And I, and many other Northern Irish actors working professionally today, are here to say that it is achievable but we need all the help we can get.
Also in May 2015, Morgan filmed The Laughing King (2015), a short film by White No Sugar TV and Funky Films in support of the UK charity Campaign Against Living Miserably's (CALM) push to raise awareness regarding depression, mental illness and male suicide. To support this cause, he rendered his acting services for free to create the film.
"Merlin: The Dragon Tower" at Warwick Castle
In 2011, Morgan was immortalised as the wax sculpture of his iconic character Merlin. At Warwick Castle, an attraction has been created entitled Merlin: The Dragon Tower, in which visitors are "transported to the heart of Camelot to discover the secrets that are hidden deep inside the Tower before [their] ultimate encounter with the Great Dragon himself." People can meet Merlin (from the BBC TV Series Merlin) himself – or at least a true-to-life wax model, which was created with over 300 measurements and a catalogue of reference shots of Morgan.
Morgan said of his wax work: "Little did I think that when I visited Madame Tussauds as a kid that I would have the honour of having the same fantastic team making a wax figure of myself. It's truly amazing and I can't praise their hard work enough in creating such a brilliant life-like me." The wax model cost £150,000.00 and the entire castle experience is a £3 million investment by the Merlin Entertainment Group to promote the show.
National Galleries of Scotland
In 2012, Morgan was the subject of a photography by Scottish photographer K.K. Dundas, presented by the Royal Conservatoire of Scotland as part of the school's sixtieth anniversary. It is also a part of the National Galleries of Scotland.
References
Colin Morgan Wikipedia
(Text) CC BY-SA