Occupation

Actor




Height

1.83 m




Role

Actor




Name

Christopher Eccleston




Years active

1988–present










Born

16 February 1964 (age 59) (

1964-02-16

)

Salford, Lancashire, England




Awards

International Emmy Award for Best Performance by an Actor, National Television Award for Most Popular Actor




Children

Albert Eccleston, Esme Eccleston




Parents

Elsie Eccleston, Ronnie Eccleston




Movies and TV shows

Doctor Who, Thor: The Dark World, The Leftovers, GI Joe: The Rise of Cobra, Shallow Grave




Similar People

David Tennant, Matt Smith, Billie Piper, Peter Capaldi, Paul McGann
Christopher eccleston interview russell tovey paul o grady
Christopher Eccleston (; born 16 February 1964) is an English actor. He is known for portraying the Ninth Doctor in the British television series Doctor Who and Matt Jamison in the American drama series The Leftovers on HBO. He has also appeared on stage and in films such as Let Him Have It, Shallow Grave, Jude, Elizabeth, Gone in 60 Seconds, The Others, 28 Days Later, The Seeker: The Dark Is Rising and Thor: The Dark World. Other British television series he has appeared in include Cracker, Fortitude and The Shadow Line.
Contents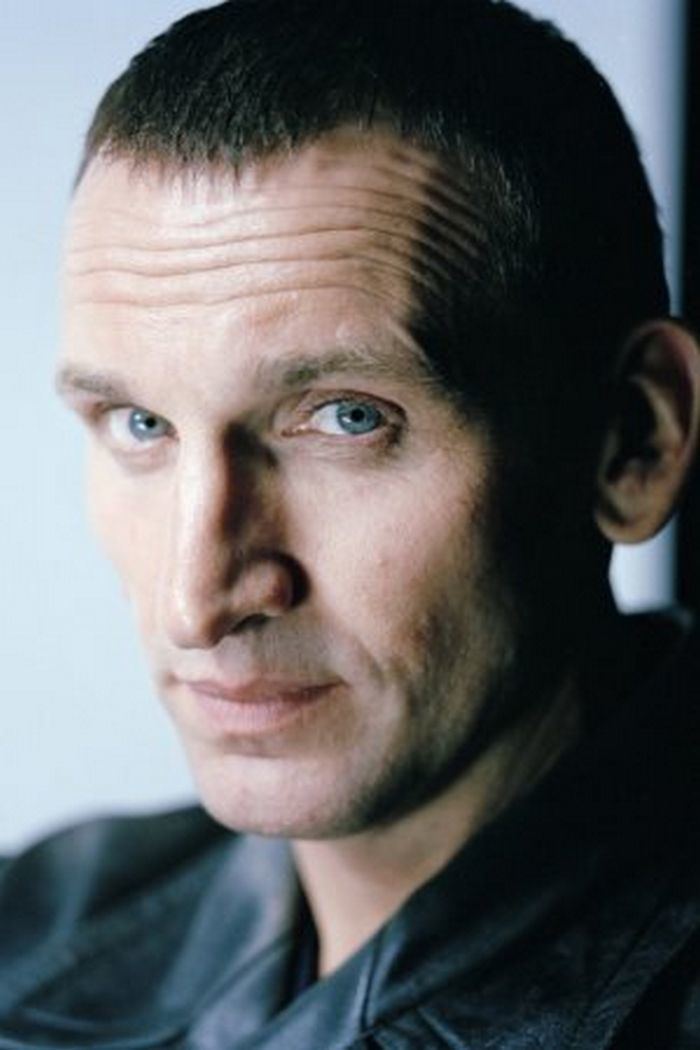 More recently, Eccleston starred in the 2016 drama The A Word about a young boy with autism, in which he plays the boy's grandfather.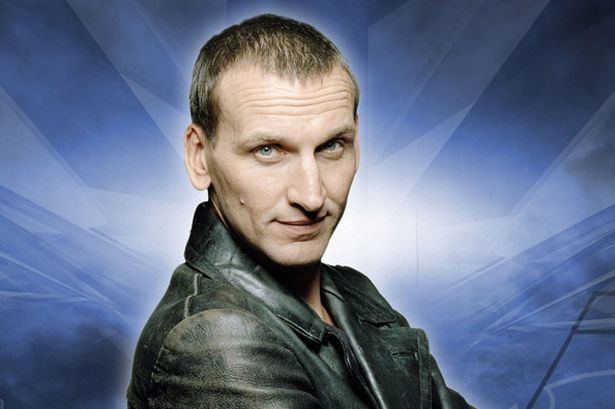 60 seconds with christopher eccleston
Early life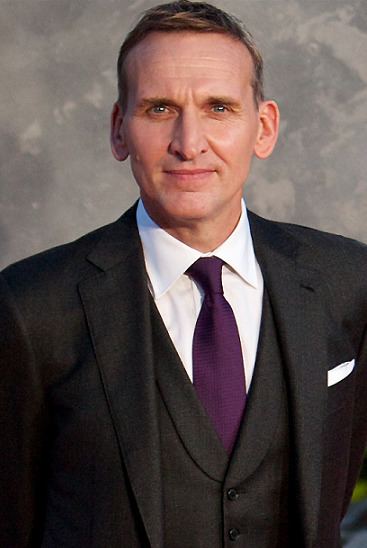 Born into a working-class family in Langworthy, Salford, Eccleston is the youngest of three sons of Elsie and Ronnie Eccleston. His brothers, Alan and Keith, are twins, eight years his senior. The family lived in a small terraced house in Blodwell Street, before moving to Little Hulton when Eccleston was seven months old. Eccleston attended Joseph Eastham High School, where he became head boy. At the age of 19, he was inspired to enter the acting profession by such television dramas as Boys from the Blackstuff.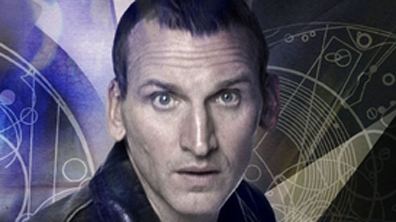 Eccleston completed a two-year Performance Foundation Course at Salford Tech before going on to train at the Central School of Speech and Drama. As an actor, he was influenced in his early years by Ken Loach's Kes and Albert Finney's performance in Saturday Night and Sunday Morning, but he soon found himself performing the classics, including the works of Shakespeare, Chekhov, and Molière. At the age of 25, Eccleston made his professional stage debut in the Bristol Old Vic's production of A Streetcar Named Desire. Underemployed as an actor for some years after graduating from school, Eccleston took a variety of odd jobs at a supermarket, on building sites, and as an artist's model.
Early work (1991–2005)
Eccleston first came to public attention as Derek Bentley in the film Let Him Have It (1991) and an episode of Inspector Morse, "Second Time Around" (1991). In 1992, he played the role of Sean Maddox in the BBC drama miniseries Friday on my Mind. A regular role in the television series Cracker (1993–94) brought him recognition in the UK; and, after he told TV bosses of his desire to leave the series, they killed off his character in October 1994, making him a victim of the serial killer Albie Kinsella (Robert Carlyle). At around the same time, Eccleston appeared in the episode "One, Two, Buckle My Shoe" of the Poirot series adapted from mysteries by Agatha Christie.
He appeared in the low-budget Danny Boyle film Shallow Grave (1994), in which he co-starred with actor Ewan McGregor. The same year, he won the part of Nicky Hutchinson in the epic BBC drama serial Our Friends in the North, whose broadcast on BBC Two in 1996 helped make him a household name in the UK. Eccleston starred in an ensemble cast that included actors Mark Strong and Gina McKee, as well as Daniel Craig. In 1996, he took the part of Trevor Hicks—a man who lost both of his daughters in the 1989 Hillsborough disaster—in the television drama film Hillsborough, penned by Jimmy McGovern. In real life, he was the best man to Trevor Hicks at his wedding in March 2009.
His film career has since taken off with a variety of roles, including Jude (1996), Elizabeth (1998), eXistenZ (1999), Gone in 60 Seconds (2000), The Others (2001), 24 Hour Party People (2002) and 28 Days Later (2002). He played a major role as the protagonist of the 2002 Revengers Tragedy, adapted from Thomas Middleton's play of the same name. He starred in the independent films A Price Above Rubies (1998) and The Invisible Circus (2001). He starred in the car-heist film Gone in 60 Seconds, but did not take his driving test until January 2004. He said on BBC's Top Gear that his licence restricts him to vehicles with automatic transmission.
He has appeared in a variety of television roles, especially in British dramas. These have included Hearts and Minds (1995) for Channel 4, Clocking Off (2000) and Flesh and Blood (2002) for the BBC and Hillsborough (1996), a modern version of Othello (2001), playing 'Ben Jago', (the Iago character); and the religious telefantasy epic The Second Coming (2003) for ITV, in which he played Steve Baxter, the son of God. He has made guest appearances in episodes of the comedy drama Linda Green (2001) and macabre sketch show The League of Gentlemen (2002). Eccleston appeared in a stage role in Hamlet in the 2002 production at Leeds's West Yorkshire Playhouse. March–April 2004 saw him return to the venue in a new play, Electricity.
Eccleston has been twice nominated in the Best Actor category at the British Academy Television Awards. His first nomination came in 1997 for Our Friends in the North, but he lost to Nigel Hawthorne (for The Fragile Heart). He was nominated in 2004 for The Second Coming; Bill Nighy won for State of Play. Eccleston won the Best Actor category at the 1997 Broadcasting Press Guild Awards for Our Friends in the North. In 2003 he won the RTS Best Actor award for a second time, for his performance in Flesh and Blood. In July 2004, a poll of industry experts, conducted by Radio Times magazine, voted Eccleston the "19th Most Powerful Person in Television Drama."
Doctor Who (2005)
On 2 April 2004, it was announced that Eccleston was to play the ninth incarnation of the Doctor in the revival of the BBC science fiction television series Doctor Who, which began transmission on 26 March 2005. Eccleston was the first actor to play the role who was born after the series began, albeit by less than three months. On 30 March 2005, the BBC released a statement, ostensibly from Eccleston, saying that he had decided to leave the role after just one series, because he feared becoming typecast. On 4 April 2005, the BBC revealed that Eccleston's "statement" was falsely attributed and released without his consent. The BBC admitted that they had broken an agreement made in January not to disclose publicly that he only intended to do one series. The statement had been made after journalists made queries to the press office.
On 11 June 2005, during a BBC radio interview, when asked if he had enjoyed working on Doctor Who, Eccleston responded by saying, "Mixed, but that's a long story." Eccleston's reasons for leaving the role continue to be debated in Britain's newspapers: on 4 October 2005 Alan Davies told The Daily Telegraph that Eccleston had been "overworked" by the BBC, and had left the role because he was "exhausted". In a 2010 interview, Eccleston said that he left the show because he "didn't enjoy the environment and the culture that the cast and crew had to work in", but that he was proud of having played the role.
On 7 November 2008, at the National Theatre to promote his book The Writer's Tale, Russell T. Davies said that Eccleston's contract was for a single year because it was uncertain whether the show would continue beyond a single revival series. In retrospect, he says, it has been an enormous success, but at the time there were doubts within the BBC. Eccleston was voted "Most Popular Actor" at the 2005 National Television Awards for his portrayal of the Doctor.
In July 2012, Eccleston spoke positively of his time on Doctor Who during a talk at the National Theatre. This led to speculation he was considering making a return appearance as the Ninth Doctor for the show's 50th anniversary special, "The Day of the Doctor", in 2013. The 11th Doctor, Matt Smith, stated that he would have loved Eccleston to return. However, after discussing with executive producer Steven Moffat, Eccleston declined his role.
Recent works (2005–present)
On 30 October 2005, Eccleston appeared on stage at the Old Vic theatre in London in the one-night play Night Sky alongside Navin Chowdhry, Bruno Langley, David Warner, Saffron Burrows and David Baddiel. Eccleston sat on the 2nd Amazonas International Film Festival Film Jury in November 2005. The director Norman Jewison was chairman of the Jury. In December 2005, Eccleston travelled to Indonesia's Aceh province for the BBC Breakfast news programme, examining how survivors of the 2004 Boxing Day tsunami were rebuilding their lives.
In March 2006, Eccleston appeared in the ITV documentary special Best Ever Muppet Moments as a commentator. In May 2006, he appeared as the narrator in a production of Romeo and Juliet at the Lowry theatre in his home city of Salford. The theatre company with which he performed, Celebrity Pig (of which he is patron), is made up of learning disabled actors. In August 2006, Eccleston filmed New Orleans, Mon Amour with Elisabeth Moss. The film was directed by Michael Almereyda and shot in post-Hurricane Katrina New Orleans. It was released in 2008 to film festivals in America and Italy.
Late in 2006 he starred in Perfect Parents, an ITV drama written and directed by Joe Ahearne, who had directed him in Doctor Who. Eccleston joined the cast of the NBC TV series Heroes in the episode "Godsend", which was broadcast on 22 January 2007. Eccleston played a character named Claude who has the power of invisibility, and helps Peter Petrelli with his powers. Eccleston appeared as the Rider in a film adaptation of Susan Cooper's novel The Dark Is Rising, which opened in the USA on 5 October 2007.
Eccleston appeared on the BBC Four World Cinema Award show in February 2008, arguing the merits of five international hits such as The Lives of Others and Pan's Labyrinth with Jonathan Ross and Archie Panjabi. In 2009, Eccleston starred opposite Archie Panjabi in a short film called The Happiness Salesman. Eccleston agreed to do the film because of Panjabi and the fact that it was a winner of the British Short Screenplay Competition. He also appeared as the villainous Destro in the G.I. Joe film, G.I. Joe: The Rise of Cobra. Eccleston also appeared in an episode of The Sarah Silverman Program as the titular cult favourite science fiction hero in a show-within-the-show called "Dr. Laser Rage", possibly in reference to his stint in Doctor Who.
Eccleston was cast as John Lennon in a BBC production called Lennon Naked which aired in the UK on 23 June 2010, with Eccleston playing the title role, and Naoko Mori, who had previously appeared with him in Doctor Who, as Yoko Ono. In November 2010, Eccleston starred in the first episode of BBC One anthology drama Accused. He won an International Emmy Award for his role. In May 2011, he starred as Joseph Bede in The Shadow Line, a seven-part television drama serial for BBC Two.
On 31 December 2011, Eccleston played the role of Pod Clock in an adaptation of Mary Norton's children's novel The Borrowers on BBC One. In July 2012, he starred in the political thriller Blackout on BBC One. In the same month, he starred as Creon in an adaptation of Antigone at the Royal National Theatre; his performance in the play was called "charismatic" and "intense".
In 2013, Eccleston portrayed the villainous Malekith in Thor: The Dark World, the sequel to Thor and the eighth instalment in the Marvel Cinematic Universe. Starting in 2014, he portrayed the regular character The Reverend Matt Jamison on the HBO drama series The Leftovers.
Eccleston has been announced to play the lead role in the Royal Shakespeare Company's production of Macbeth in 2018.
Personal life
Eccleston married Mischka in November 2011. They had their first child, Albert, in February 2012. Their second child, Esme, was born in 2013. They were divorced in December 2015.
Eccleston formerly identified as an atheist, but in 2016 gave interviews describing his changing attitude towards faith and stated that he no longer considered himself an atheist, but agnostic.
He is a supporter of Manchester United and was a regular marathon runner until 2000.
In September 2007, as part of a £9.5m building scheme, Salford's Pendleton College named its new 260-seat auditorium the Eccleston Theatre.
Eccleston is an avid charity worker, becoming a Mencap charity ambassador on 28 April 2005, and is also a supporter of the British Red Cross. He also supports research for Alzheimer's disease and other forms of dementia; his father, Ronnie, suffered from vascular dementia in his later years, until his death in 2012.
Performances with unknown dates
Woyzeck – Birmingham Rep
The Wonder – Gate Theatre
Encounters – National Theatre Studio
Filmography
Actor
-
A God Amongst Men (pre-production)
as
Johnny Walker
-
Julian: Remastered (post-production)
as
Dee (voice)
-
Young Woman and the Sea (completed)
2024
True Detective (TV Series)
as
Ted Corsaro
- Episode #4.1 (2024) - Ted Corsaro
2022
Dodger (TV Series)
as
Fagin
- Bad Egg (2023) - Fagin
- Christmas (2022) - Fagin
- Revenge (2022) - Fagin
- Dosh (2022) - Fagin
- Carnival (2022) - Fagin
- Nancy (2022) - Fagin
- Mummy (2022) - Fagin
- Phantom (2022) - Fagin
- Mudlarks (2022) - Fagin
- Waxworks (2022) - Fagin
- Imposter (2022) - Fagin
- Runaways (2022) - Fagin
2022
My Name Is Leon (TV Movie)
as
Devlin
2021
Close to Me (TV Mini Series)
as
Rob Harding
- Episode #1.6 (2021) - Rob Harding
- Episode #1.5 (2021) - Rob Harding
- Episode #1.3 (2021) - Rob Harding
- Episode #1.2 (2021) - Rob Harding
- Episode #1.4 (2021) - Rob Harding
- Episode #1.1 (2021) - Rob Harding
2020
The Kemps: All True (TV Movie)
as
Christopher Eccleston
2016
The A Word (TV Series)
as
Maurice Scott
- Same Deep Water (2017) - Maurice Scott
- Family Album (2017) - Maurice Scott
- Falling (2017) - Maurice Scott
- Are We Still Here? (2017) - Maurice Scott
- Get Away (2017) - Maurice Scott
- Naming Day (2017) - Maurice Scott
- Lost (2016) - Maurice Scott
- Goodbye (2016) - Maurice Scott
- Sleepover (2016) - Maurice Scott
- Therapy (2016) - Maurice Scott
- Home School (2016) - Maurice Scott
- Diagnosis (2016) - Maurice Scott
2020
2019: A Year in the Life of a Year (TV Movie)
as
Christopher Eccleston
2018
Danger Mouse (TV Series)
as
J. Woolington Sham
- No More Mr Ice Guy (2018) - J. Woolington Sham (voice)
2018
The Flu That Killed 50 Million (TV Movie documentary)
as
Narrator (voice)
2018
Where Hands Touch
as
Heinz
2018
Dead in a Week Or Your Money Back
as
Harvey
2018
King Lear (TV Movie)
as
Oswald
2018
Royal Shakespeare Company: Macbeth
as
Macbeth
2018
Come Home (TV Mini Series)
as
Greg / Greg Farrell
- Episode #1.3 (2018) - Greg
- Episode #1.2 (2018) - Greg
- Episode #1.1 (2018) - Greg Farrell
2014
The Leftovers (TV Series)
as
Matt Jamison
- The Book of Nora (2017) - Matt Jamison
- The Most Powerful Man in the World (and His Identical Twin Brother) (2017) - Matt Jamison (credit only)
- Certified (2017) - Matt Jamison
- It's a Matt, Matt, Matt, Matt World (2017) - Matt Jamison
- G'Day Melbourne (2017) - Matt Jamison (credit only)
- Crazy Whitefella Thinking (2017) - Matt Jamison
- Don't Be Ridiculous (2017) - Matt Jamison
- The Book of Kevin (2017) - Matt Jamison
- I Live Here Now (2015) - Matt Jamison
- Ten Thirteen (2015) - Matt Jamison
- International Assassin (2015) - Matt Jamison (credit only)
- A Most Powerful Adversary (2015) - Matt Jamison (credit only)
- Lens (2015) - Matt Jamison
- No Room at the Inn (2015) - Matt Jamison
- Orange Sticker (2015) - Matt Jamison
- Off Ramp (2015) - Matt Jamison (credit only)
- A Matter of Geography (2015) - Matt Jamison
- Axis Mundi (2015) - Matt Jamison
- The Prodigal Son Returns (2014) - Matt Jamison
- The Garveys at Their Best (2014) - Matt Jamison
- Cairo (2014) - Matt Jamison
- Solace for Tired Feet (2014) - Matt Jamison
- Guest (2014) - Matt Jamison (voice)
- Gladys (2014) - Matt Jamison
- B.J. and the A.C. (2014) - Matt Jamison
- Two Boats and a Helicopter (2014) - Matt Jamison
- Penguin One, Us Zero (2014) - Matt Jamison
- Pilot (2014) - Matt Jamison
2017
Brian Pern: A Tribute (TV Movie)
as
Luke Dunmore
2016
1599: A True Story of the Elizabethan Court (Documentary)
as
Narrator (voice)
2015
The Life of Rock with Brian Pern (TV Series)
as
Luke Dunmore
- Festivals and Fans (2016) - Luke Dunmore
- Brian Pern Indie Special (2015) - Luke Dunmore
2015
Safe House (TV Series)
as
Robert
- Episode #1.4 (2015) - Robert
- Episode #1.3 (2015) - Robert
- Episode #1.2 (2015) - Robert
- Episode #1.1 (2015) - Robert
2015
Fortitude (TV Series)
as
Professor Charlie Stoddart
- Episode #1.6 (2015) - Professor Charlie Stoddart
- Episode #1.4 (2015) - Professor Charlie Stoddart
- Episode #1.1 (2015) - Professor Charlie Stoddart
2013
Lucan (TV Mini Series)
as
John Aspinall
- Episode #1.2 (2013) - John Aspinall
- Episode #1.1 (2013) - John Aspinall
2013
Thor: The Dark World
as
Malekith
2013
Song for Marion: Deleted Scenes (Video short)
as
James (uncredited)
2012
National Theatre Live: Antigone
as
Creon
2012
Blackout (TV Mini Series)
as
Daniel Demoys
- Episode #1.3 (2012) - Daniel Demoys
- Episode #1.2 (2012) - Daniel Demoys
- Episode #1.1 (2012) - Daniel Demoys
2011
The Borrowers (TV Movie)
as
Pod Clock
2011
The Shadow Line (TV Mini Series)
as
Joseph Bede
- Episode #1.7 (2011) - Joseph Bede
- Episode #1.6 (2011) - Joseph Bede
- Episode #1.5 (2011) - Joseph Bede
- Episode #1.4 (2011) - Joseph Bede
- Episode #1.3 (2011) - Joseph Bede
- Episode #1.2 (2011) - Joseph Bede
- Episode #1.1 (2011) - Joseph Bede
2010
Accused (TV Series)
as
Willy Houlihan
- Willy's Story (2010) - Willy Houlihan
2010
The Happiness Salesman (Short)
as
Salesman
2010
Lennon Naked (TV Movie)
as
John Lennon
2009
G.I. Joe: The Rise of Cobra
as
McCullen / Destro
2008
The Sarah Silverman Program. (TV Series)
as
Dr. Lazer Rage
- I Thought My Dad Was Dead, But It Turns Out He's Not (2008) - Dr. Lazer Rage
2008
New Orleans, Mon Amour
as
Henry
2007
The Seeker: The Dark Is Rising
as
The Rider
2007
Heroes (TV Series)
as
Claude
- Chapter Seventeen 'Company Man' (2007) - Claude
- Chapter Sixteen 'Unexpected' (2007) - Claude
- Chapter Fourteen 'Distractions' (2007) - Claude
- Chapter Thirteen 'The Fix' (2007) - Claude
- Chapter Twelve 'Godsend' (2007) - Claude
2006
Perfect Parents (TV Movie)
as
Stuart
2005
Einstein's Big Idea (TV Movie documentary)
as
Narrator (English version, voice)
2005
Doctor Who (TV Series)
as
Doctor Who
- The Parting of the Ways (2005) - Doctor Who
- Bad Wolf (2005) - Doctor Who
- Boom Town (2005) - Doctor Who
- The Doctor Dances (2005) - Doctor Who
- The Empty Child (2005) - Doctor Who
- Father's Day (2005) - Doctor Who
- The Long Game (2005) - Doctor Who
- Dalek (2005) - Doctor Who
- World War Three (2005) - Doctor Who
- Aliens of London (2005) - Doctor Who
- The Unquiet Dead (2005) - Doctor Who
- The End of the World (2005) - Doctor Who
- Rose (2005) - Doctor Who
2003
The Second Coming (TV Mini Series)
as
Stephen Baxter
- Episode #1.2 (2003) - Stephen Baxter
- Episode #1.1 (2003) - Stephen Baxter
2002
28 Days Later
as
Major Henry West
2002
The League of Gentlemen (TV Series)
as
Dougal Siepp
- How the Elephant Got Its Trunk (2002) - Dougal Siepp
2002
Flesh and Blood (TV Movie)
as
Joe Broughton
2002
Revengers Tragedy
as
Vindici
2002
The King and Us (TV Movie)
as
Anthony
2002
I Am Dina
as
Leo Zhukovsky
2002
24 Hour Party People
as
Boethius (uncredited)
2002
Sunday (TV Movie)
as
Gen. Ford
2001
Othello (TV Movie)
as
Ben Jago
2001
Linda Green (TV Series)
as
Tom Sherry / Neil Sherry
- Twins (2001) - Tom Sherry / Neil Sherry
2001
This Little Piggy (Short)
as
Cabbie
2001
Strumpet (TV Movie)
as
Strayman
2001
The Invisible Circus
as
Wolf
2000
The Tyre (Short)
as
Salesman
2000
Wilderness Men (TV Mini Series)
as
Alexander Von Humboldt
2000
Gone in 60 Seconds
as
Raymond Calitri
2000
Clocking Off (TV Series)
as
Jim Calvert
- Steve's Story (2000) - Jim Calvert
- Yvonne's Story (2000) - Jim Calvert
1999
With or Without You
as
Vincent Boyd
1999
eXistenZ
as
Seminar Leader
1998
Elizabeth
as
Duke of Norfolk
1998
A Price Above Rubies
as
Sender Horowitz
1996
Hillsborough (TV Movie)
as
Trevor Hicks
1996
Our Friends in the North (TV Mini Series)
as
Nicky Hutchinson
- 1995 (1996) - Nicky Hutchinson
- 1987 (1996) - Nicky Hutchinson
- 1984 (1996) - Nicky Hutchinson
- 1979 (1996) - Nicky Hutchinson
- 1974 (1996) - Nicky Hutchinson
- 1970 (1996) - Nicky Hutchinson
- 1967 (1996) - Nicky Hutchinson
- 1966 (1996) - Nicky Hutchinson
- 1964 (1996) - Nicky Hutchinson
1995
Hearts and Minds (TV Series)
as
Drew Mackenzie
- Episode #1.4 (1995) - Drew Mackenzie
- Episode #1.3 (1995) - Drew Mackenzie
- Episode #1.2 (1995) - Drew Mackenzie
- Episode #1.1 (1995) - Drew Mackenzie
1993
Cracker (TV Series)
as
D.C.I. Bilborough / Bilborough
- To Be a Somebody: Part 3 (1994) - Bilborough
- To Be a Somebody: Part 2 (1994) - Bilborough
- To Be a Somebody: Part 1 (1994) - Bilborough
- One Day a Lemming Will Fly: Part 2 (1993) - D.C.I. Bilborough
- One Day a Lemming Will Fly: Part 1 (1993) - D.C.I. Bilborough
- To Say I Love You: Part 3 (1993) - D.C.I. Bilborough
- To Say I Love You: Part 2 (1993) - D.C.I. Bilborough
- To Say I Love You: Part 1 (1993) - D.C.I. Bilborough
- The Mad Woman in the Attic: Part 2 (1993) - D.C.I. Bilborough
- The Mad Woman in the Attic: Part 1 (1993) - D.C.I. Bilborough
1994
Shallow Grave
as
David Stephens
1992
Rachel's Dream (TV Movie)
as
Man in Dream
1992
Performance (TV Series)
as
Frankie
- Roots (1992) - Frankie
1992
Business with Friends (TV Movie)
as
Angel Morris
1992
Cuentos de Borges (TV Series)
as
Alonso Zunz
- Death and the Compass (1992) - Alonso Zunz
1992
Friday on My Mind (TV Series)
as
Sean Maddox
- Episode #1.3 (1992) - Sean Maddox
- Episode #1.2 (1992) - Sean Maddox
- Episode #1.1 (1992) - Sean Maddox
1992
Poirot (TV Series)
as
Frank Carter
- One, Two, Buckle My Shoe (1992) - Frank Carter
1991
Boon (TV Series)
as
Mark
- Coverup (1991) - Mark
1991
Let Him Have It
as
Derek Bentley
1991
Chancer (TV Series)
as
Radio
- Jo (1991) - Radio
1991
Inspector Morse (TV Series)
as
Terrence Mitchell
- Second Time Around (1991) - Terrence Mitchell
1990
Casualty (TV Series)
as
Stephen Hills
- A Reasonable Man (1990) - Stephen Hills
1990
Blood Rights (TV Series)
as
Dick
- Episode #1.1 (1990) - Dick
Thanks
2002
24 Hour Party People (special thanks)
Self
2017
Ambulance (TV Series documentary)
as
Self - Narrator
2022
Would I Lie to You? (TV Series)
as
Self - Guest
- At Christmas (2022) - Self - Guest
2022
Strictly Come Dancing: It Takes Two (TV Series documentary)
as
Self
- Episode #19.17 (2022) - Self
2022
Christopher Eccleston Remembers... Our Friends in the North (TV Special documentary short)
as
Self
2021
Robbo: The Bryan Robson Story (Documentary)
as
Self
2011
Football Focus (TV Series)
as
Self - Reporter / Self
- Episode #20.37 (2021) - Self
- Episode #20.8 (2020) - Self - Reporter
- Episode #11.15 (2011) - Self - Reporter
2021
Set the Night on Fire: The Story of Ewan Maccoll (Documentary)
as
Self
2017
Lorraine (TV Series)
as
Self - Guest
- Episode dated 15 December 2020 (2020) - Self - Guest
- Episode dated 8 October 2019 (2019) - Self - Guest
- Episode dated 11 April 2018 (2018) - Self - Guest
- Episode dated 8 November 2017 (2017) - Self - Guest
2020
The Romantics and Us (TV Mini Series documentary)
as
Self - Reader
- Passions of the People (2020) - Self - Reader
2011
The One Show (TV Series)
as
Self / Self - Guest
- Episode dated 5 May 2020 (2020) - Self
- Episode dated 19 September 2019 (2019) - Self
- Episode dated 22 February 2018 (2018) - Self
- Episode dated 10 July 2017 (2017) - Self - Guest
- Episode #6.80 (2011) - Self - Guest
2017
Granada Reports (TV Series)
as
Self - Actor
- 2 March 2020: Evening Bulletin (2020) - Self - Actor
- 17 May 2017: Lunchtime Bulletin (2017) - Self - Actor
- 17 May 2017: Evening Bulletin (2017) - Self - Actor
2018
National Lottery Awards 2018 (TV Special)
2018
Football's Greatest Moments (TV Mini Series documentary)
as
Self - Narrator
- Bring Me the Head of Diego Maradona (2018) - Self - Narrator (voice)
- The Three Musketeers: France '98 (2018) - Self - Narrator (voice)
- Return to Turin: Italia '90 (2018) - Self - Narrator (voice)
2018
Manchester: A Year of Hate Crime (TV Movie documentary)
as
Self - Narrator (voice)
2018
The Leader: An interview with Christopher Eccleston (Documentary short)
as
Self
2018
The Premier League Show (TV Series)
as
Self - Reporter: Rivalry VT
- Manchester United Liverpool Rivalry (2018) - Self - Reporter: Rivalry VT
2017
The Acting Class (Documentary)
as
Self
2017
Manchester: 100 Days After the Attack (TV Movie documentary)
as
Narrator (voice)
2016
The Last Miners (TV Series documentary)
as
Narrator
2016
Good Morning Britain (TV Series)
as
Self - Guest
- Episode dated 28 June 2016 (2016) - Self - Guest
2016
Autistic Journeys: BBC RAW (Documentary short)
as
Self
2015
Ten Pieces II
as
Self - Host
2015
Dispatches (TV Series documentary)
as
Self - Narrator
- Kids in Crisis (2015) - Self - Narrator (as Christopher Ecclestone)
2015
The Paul O'Grady Show (TV Series)
as
Self - Guest
- Episode #14.1 (2015) - Self - Guest
2015
Bafta's 60 Seconds With... (TV Series)
as
Self
- Christopher Eccleston (2015) - Self
2014
Richard III: The New Evidence (TV Movie documentary)
as
Narrator
2005
This Morning (TV Series)
as
Self / Self - Guest
- Episode dated 18 September 2014 (2014) - Self
- Episode dated 23 March 2005 (2005) - Self - Guest
2014
A Brothers' Journey: Thor & Loki (Video documentary short)
as
Self - 'Malekith'
2013
Made in Hollywood (TV Series)
as
Self
- Episode #9.8 (2013) - Self
2005
Timeshift (TV Series documentary)
as
Self - Narrator / Self
- When Coal Was King (2013) - Self - Narrator (voice)
- When Wrestling Was Golden: Grapples, Grunts and Grannies (2012) - Self - Narrator (voice)
- Russell T. Davis: Unscripted (2005) - Self
2013
Fifty Years on Stage (TV Movie)
as
Self / George Jones (segment "The Absence of War")
2013
Thor: The Dark World Special (TV Short documentary)
as
Self
2013
Muse of Fire (Documentary)
as
Self
2013
Song for Marion: Interviews (Video short)
as
Self / James
2013
Song for Marion: Out Takes (Video short)
as
Self / James (uncredited)
2012
The Making of the Borrowers (Video documentary short)
as
Self - Pod Clock
2011
TV Greats: Our Favourites from the North (TV Movie documentary)
as
Self
2011
Match of the Day (TV Series)
as
Self
- 2011/12: 5/11/11 (2011) - Self (voice)
2011
The Bomb Squad (TV Series documentary)
as
Self
2004
Breakfast (TV Series)
as
Self - Guest
- Episode dated 5 May 2011 (2011) - Self - Guest
- Episode dated 16 December 2005 (2005) - Self - Guest
- Episode dated 2 April 2004 (2004) - Self - Guest
2009
Wounded (TV Movie documentary)
as
Self - Narrator (voice)
2009
Shallow Grave: Digging Your Own Grave (Video documentary short)
as
Self / David Stephens (uncredited)
2006
Secret Life of the Classroom (TV Movie documentary)
as
Narrator (voice)
2006
Only Human (TV Series documentary)
as
Narrator
- Bosom Buddies (2006) - Narrator (voice)
2006
Best Ever Muppet Moments (TV Movie documentary)
as
Self
2006
Junior Mastermind (TV Series)
as
Self - Doctor Who 2005
- The Final (2006) - Self - Doctor Who 2005
2005
Working Class Movement Library (Documentary short)
as
Narrator
2005
ITV 50 Greatest Shows (TV Special)
as
Self
2005
Doctor Who Confidential (TV Series documentary)
as
Self
- The Last Battle (2005) - Self
- The World of Who (2005) - Self
- Unsung Heroes and Violent Death (2005) - Self
- Weird Science (2005) - Self
- Special Effects (2005) - Self
- Time Trouble (2005) - Self
- The Dark Side (2005) - Self
- The Daleks (2005) - Self
- Why on Earth? (2005) - Self
- I Get a Side-Kick Out of You (2005) - Self
- TARDIS Tales (2005) - Self
- The Good, the Bad and the Ugly (2005) - Self
- Bringing Back the Doctor (2005) - Self
- A New Dimension (2005) - Self
2005
Top Gear (TV Series)
as
Self - Special Guest
- Clarkson Opens a Public Pool With a Rolls-Royce (2005) - Self - Special Guest
2005
Blue Peter (TV Series)
as
Self
- Episode dated 29 April 2005 (2005) - Self
- Episode dated 4 April 2005 (2005) - Self
- Episode dated 21 March 2005 (2005) - Self
2005
The Dark Side of Porn (TV Series documentary)
as
Narrator
- Porn Shutdown (2005) - Narrator (voice)
2005
The Heaven and Earth Show (TV Series)
as
Self - Guest
- Episode dated 3 April 2005 (2005) - Self - Guest
2005
Friday Night with Jonathan Ross (TV Series)
as
Self - Guest
- Episode #8.2 (2005) - Self - Guest
2005
Mastermind (TV Series)
as
Self
- Doctor Who Mastermind (2005) - Self
2005
GMTV (TV Series)
as
Self
- Episode dated 18 March 2005 (2005) - Self
2004
Bible Mysteries (TV Series)
as
Self - Narrator
- Who Killed Jesus? (2004) - Self - Narrator (voice)
2004
The South Bank Show (TV Series documentary)
as
Self
- Television Drama: Part 2 (2004) - Self
2003
Cromwell: Warts and All (TV Movie)
as
Self - Narrator
2002
The Importance of Being Morrissey (TV Movie documentary)
as
Narrator
2002
Pure Rage: The Making of '28 Days Later' (TV Short documentary)
as
Self
2002
'The League of Gentlemen': The Making of Series 3 (TV Movie documentary)
as
Self (uncredited)
2000
Gone in 60 Seconds: Stars on the Move (Video short)
as
Self
2000
Killing Time: The Millennium Poem (TV Movie documentary)
as
Millennium Man
1998
The Making of 'Elizabeth' (Video documentary short)
as
Self
Archive Footage
2022
The Butterfreeguy Hunger Games (TV Series)
as
The Ninth Doctor
- The Battle Rages On (2022) - The Ninth Doctor
2021
The Years That Changed Modern Scotland (TV Mini Series)
as
Self
- From Beats to Bust (1992-2008) (2021) - Self
2020
The Noughties (TV Series documentary)
as
Doctor
- 2005 (2020) - Doctor (uncredited)
2020
Doctor Who Reviews (TV Series documentary)
as
Ninth Doctor
- Is Doctor Who's 'Farting Alien' Episode a Secret Masterpiece? (2020) - Ninth Doctor (uncredited)
- Doctor Who's 'The Unquiet Dead' is Definitely Bland (2020) - Ninth Doctor (uncredited)
- The Episode That Secured Modern Doctor Who's Success (2020) - Ninth Doctor (uncredited)
- How 'Rose' Introduced Doctor Who to a Brand New Audience (2020) - Ninth Doctor (uncredited)
2005
Doctor Who (TV Series)
as
The Doctor / Doctor Who
- The Timeless Children (2020) - The Doctor (uncredited)
- Twice Upon a Time (2017) - The Doctor (uncredited)
- The Day of the Doctor (2013) - The Doctor
- The Name of the Doctor (2013) - The Doctor (uncredited)
- Journey to the Centre of the TARDIS (2013) - The Doctor (uncredited)
- The Lodger (2010) - The Doctor (uncredited)
- The Eleventh Hour (2010) - The Doctor (uncredited)
- The Next Doctor (2008) - The Doctor (uncredited)
- Army of Ghosts (2006) - Doctor Who (uncredited)
- Doctor Who: Children in Need Special (2005) - The Doctor
2019
Doctor Who: The Edge of Time (Video Game)
as
The Doctor - TLV Update
2017
Granada Reports (TV Series)
as
Self - Actor
- 17 May 2017: Nightly Bulletin (2017) - Self - Actor
2016
Too Much TV (TV Series)
as
Maurice Scott - The A Word
- Episode #1.17 (2016) - Maurice Scott - The A Word
2015
Lego Dimensions (Video Game)
as
The Ninth Doctor
2009
The Ten Doctors (TV Series)
as
The Doctor
- The Final Trap (2015) - The Doctor
- The Dark Dimension (2010) - The Doctor
- The Convergence (2010) - The Doctor
- The Abduction (2009) - The Doctor
2015
The Big Fat Anniversary Quiz (TV Special)
as
The Doctor (uncredited)
2014
Doctor Who: The Ultimate Companion (TV Movie documentary)
as
The Doctor (uncredited)
2013
12 Again (TV Series documentary)
as
The Doctor
- Doctor Who Special (2013) - The Doctor
2013
Doctor Who Live: The Afterparty (TV Special)
as
The Doctor (uncredited)
2005
The Culture Show (TV Series documentary)
as
Self / The Doctor
- Me, You and Doctor Who (2013) - Self
- Episode #2.9 (2005) - The Doctor (uncredited)
2013
Doctor Who Explained (TV Movie documentary)
as
The Doctor (uncredited)
2013
Doctor Who: The Doctors Revisited (TV Mini Series documentary)
as
The Doctor
- The Ninth Doctor (2013) - The Doctor (uncredited)
2013
Doctor Who Live: The Next Doctor (TV Special)
as
The Doctor (uncredited)
2013
Newsround (TV Series)
as
Doctor Who
- 02/08/2013: 16:21 (2013) - Doctor Who
2013
Doctor Who: The Companions (TV Movie documentary)
as
The Doctor (uncredited)
2013
Being a Girl (Video documentary short)
as
The Doctor (uncredited)
2012
The Destinations of Doctor Who (TV Movie documentary)
as
The Doctor (uncredited)
2012
The Timey-Wimey of Doctor Who (TV Movie documentary)
as
The Doctor (uncredited)
2012
The Women of Doctor Who (TV Movie documentary)
as
The Doctor (uncredited)
2011
Phelous & the Movies (TV Series)
as
The Ninth Doctor
- Top 10 8th Doctor Moments (2011) - The Ninth Doctor
2010
BBC Proms (TV Series)
as
The Doctor
- Prom 10: Doctor Who at the Proms (2010) - The Doctor (uncredited)
2010
Great TV Mistakes (TV Movie documentary)
as
The Doctor (uncredited)
2009
All Aboard the Starliner: The Making of 'Full Circle' (Video documentary short)
as
The Doctor (uncredited)
2006
Doctor Who Confidential (TV Series documentary)
as
The Doctor / The Ninth Doctor
- The Eleventh Doctor (2009) - The Doctor
- Friends and Foe (2008) - The Ninth Doctor (uncredited)
- The New World of Who (2006) - The Ninth Doctor (uncredited)
- New New Doctor (2006) - The Doctor
2008
Strictly Courtroom (TV Movie documentary)
as
Derek Bentley (uncredited)
2008
What Lies Beneath (Video documentary short)
as
The Doctor
2007
Heroes Unmasked (TV Series documentary)
as
Claude / The Doctor
- The Story So Far (2007) - Claude / The Doctor (uncredited)
- Finale (2007) - Claude (uncredited)
- Isaac (2007) - Claude (uncredited)
- Turning Tides (2007) - Claude (uncredited)
- The Invisible Touch (2007) - Claude / The Doctor (uncredited)
- Mohinder's Journey (2007) - Claude (uncredited)
2007
Davros Connections (Video documentary)
as
The Doctor
2007
A Darker Side (Video short)
as
The Doctor (uncredited)
2007
Movie Connections (TV Series documentary)
as
The Doctor
- Shakespeare in Love (2007) - The Doctor (uncredited)
2007
British Film Forever (TV Mini Series documentary)
as
David Stephens
- Guns, Gangsters and Getaways: The Story of the British Crime Thriller (2007) - David Stephens (uncredited)
2007
The 50 Greatest Television Dramas (TV Movie documentary)
as
The Doctor (uncredited)
2007
Comedy Connections (TV Series documentary)
as
The Doctor
- One Foot in the Grave (2007) - The Doctor (uncredited)
2006
Over the Edge: The Story of 'The Edge of Destruction' (Video documentary short)
as
The Doctor (uncredited)
2006
Richard & Judy (TV Series)
as
The Doctor
- Episode dated 9 January 2006 (2006) - The Doctor (uncredited)
2005
The Big Fat Quiz of the Year (TV Special)
as
The Doctor (uncredited)
2005
Children in Need (TV Series)
as
The Doctor
- Episode #1.26 (2005) - The Doctor (uncredited)
References
Christopher Eccleston Wikipedia
(Text) CC BY-SA