Years active

1944-1994




Spouse

Uma Anand




Died

July 6, 1997, Mumbai





Role

Film producer




Name

Chetan Anand






Born

3 January 1921 (

1921-01-03

)

Lahore, Punjab, British India




Occupation

producer, director, Actor, Screenwriter




Awards

Cannes Film Festival: Palme d'Or (Best Film): Neecha Nagar (1946)




Siblings

Dev Anand, Vijay Anand, Sheela Kanta Kapur, Manmohan Anand




Nephews

Suneil Anand, Shekhar Kapur, Vaibhav Anand




Similar People

Dev Anand, Vijay Anand, Priya Rajvansh, Kaifi Azmi, Ketan Anand




Children

Ketan Anand, Vivek Anand



Chetan Anand (3 January 1921 – 6 July 1997) was a Hindi film producer, screenwriter and director from India, whose debut film, Neecha Nagar, was awarded the Palme d'Or (Best Film) award at the first ever Cannes Film Festival in 1946. Later he co-founded Navketan Films with his younger brother Dev Anand in 1949.
Contents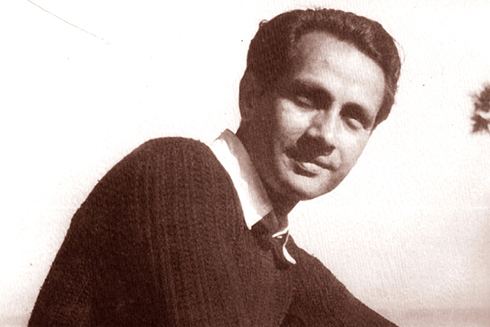 He was the eldest brother of the Anand family as he was the elder brother to Hindi film actor-directors, Dev Anand and Vijay Anand. His younger sister, Sheel Kanta Kapur, is the mother of Hindi and English film director Shekhar Kapur.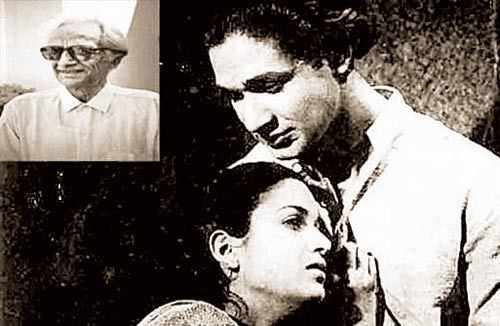 Early life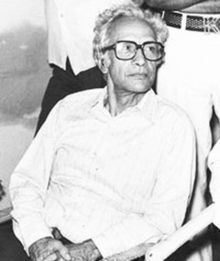 Chetan Anand was born on 3 January 1921, in Lahore, British India, to well-to-do advocate Pishori Lal Anand. Chetan Anand went to Gurukul Kangri Vishwavidyalaya to study Hindu scriptures and graduated in English from Government College Lahore. He remained a member of Indian National Congress in the 1930s, subsequently worked for the BBC and taught at the Doon School, Dehradun for a while, before coming down to Bombay (as Mumbai was better known as at that time) to sell a film script.
Career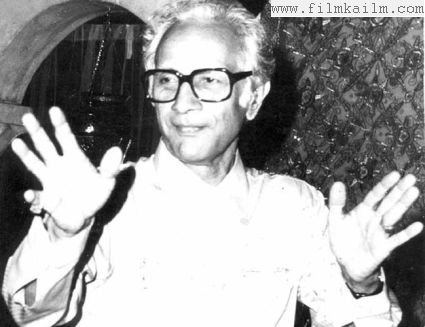 In the early 1940s, while he was teaching History, he wrote a film script on king Ashoka, which he went on to show to director Phani Majumdar in Bombay. Anand failed to qualify for the Indian Civil Service (ICS) exams in London. As luck would have it, Phani Majumdar cast him as a lead in his Hindi film, Rajkumar, released in 1944. He also became associated with Indian People's Theatre Association (IPTA) in Bombay present day Mumbai.
He soon took to film direction with the well-acclaimed movie Neecha Nagar which won the Palme d'Or (Best Film) award (then known as 'Grand Prix') at the Cannes Film Festival in 1946. It was the debut film for Kamini Kaushal and became the first Indian film to gain international recognition and was the debut of Pandit Ravi Shankar.
By the early 1950s, he and his younger brother Dev Anand had set up Navketan Productions in Bombay present day Mumbai. Afsar, starring Dev Anand and Suraiya, was the first film made by Navketan, which turned out to be a moderate success. It was followed by Taxi Driver and Andhiyan, both of which he directed for the Navketan banner.
While he made his reputation as a director, Chetan Anand kept on acting too occasionally. He appeared in Humsafar made in 1957. In 1957 he directed two movies Arpan and Anjali, in which he played lead roles too. He went on to act in Kala Bazar, Kinare-Kinare, Aman, Kanch Aur Heera and Hindustan Ki Kasam, which he directed too.
Later on Chetan Anand started his own production banner called Himalaya films and teamed up with photographer Jal Mistry, music director Madan Mohan, lyrics writer Kaifi Azmi and actress Priya Rajvansh. Together they gave some of most memorable and unique films in Hindi cinema like Haqeeqat, Heer Raanjha, Hanste Zakhm, and Hindustan Ki Kasam.
Anand is known to be the film-maker who 'discovered' Rajesh Khanna from an acting competition. Khanna as a result got his first break and was cast by Anand in the film Aakhri Khat, although G.P.Sippy's 'Raaz' introducing Rajesh Khanna and Babita was the first 'released' film for Rajesh Khanna. Aakhari Khat is known for its beautiful locations, songs penned by Kaifi Aazmi, composed by Khayyam, the beautiful lady Indrani Mukherjee and the child star 'Bunty'. Actually Bunty and the music were the main attractions of this film. Chetan Anand later directed Rajesh Khanna in the film Kudrat, based on the theme of reincarnation, which helped the latter arrest a slide in popularity, allowing Rajesh Khanna make a temporary comeback with this hit film.
Apart from 17 feature films he is also known for the acclaimed television serial, Param Vir Chakra, which was aired Doordarshan in 1988.
Personal
After separating from his wife, Uma Anand, whom he married in 1943, he had a long-term relationship with the actress Priya Rajvansh. She was the heroine of his film Haqeeqat and all films after that. He had a relationship with her till his death. On 27 March 2000, Priya Rajvansh was murdered in her Juhu home. In 2002, Chetan Anand's sons Ketan Anand and Vivek Anand along with their employees Mala Choudhary and Ashok Chinnaswamy were given life imprisonment for her murder.
Death
He died on 6 July 1997, at the age of 76 in Mumbai.
Legacy
Chetan Anand: The Poetics of Film, a book written by Chetan Anand's wife Uma Anand and son Ketan Anand (Himalaya Films Media Entertainment), was released in 2006. A documentary by the same name made by Ketan Anand was released in 2008.
A retrospective of his films was held at the Stuttgart Film Festival and at the India International Centre, New Delhi in 2007.
Director
Films
Neecha Nagar (1946)
Afsar (1950)
Aandhiyan (1952)
Taxi Driver (1954)
Funtoosh (1956)
Kinare Kinare (1963)
Haqeeqat (1964)
Aakhri Khat (1966)
Heer Raanjha (1970)
Hanste Zakhm (1973)
Hindustan Ki Kasam (1973)
Jaaneman (1976)
Saheb Bahadur (1977)
Kudrat (1981)
Haathon Ki Lakeeren (1986)
TV series
Param Veer Chakra (1988)
Producer
Saheb Bahadur (1977)
Haathon Ki Lakeeren (1986)
Actor
Kala Bazar (1960)
Awards
1946: Palme d'Or (Best Film), Cannes Film Festival: Neecha Nagar
1965: National Film Award for Second Best Feature Film: Haqeeqat
1982: Filmfare Best Story Award: Kudrat
References
Chetan Anand (director) Wikipedia
(Text) CC BY-SA