India




College of Engineering Chengannur




50.00 sq mi




Kerala



Chengannur (Malayalam: ) is a municipality in the Alappuzha district of the state of Kerala in South India. Chengannur (also spelled Chenganoor, Chenganur, and Chengannoor) is located in the extreme eastern part of Alappuzha district. It is 117 kilometres (73 mi) north of the state capital Thiruvananthapuram on the MC Road. Chengannur is a major railway hub between Thiruvananthapuram and Ernakulam. Chengannur is connected to Kollam and Kottayam by NH 220. Chengannur is noted for its Shiva Temple and its Old Syrian Church. Chengannur is also a major destination of Sabarimala pilgrims known as the Gateway of Sabarimala.
The nearest towns are Pandalam to the south, Thiruvalla to the north, Mavelikkara to the west and Aranmula, Kozhencherry and Pathanamthitta to the east. The taluk contains villages such as Kurattissery, Mannar, Ennakkad, Pandanad, Thiruvanvandoor, Chengannur, Mulakuzha, Ala, Puliyoor, Cheriyanad, Venmony.
As of the 2001 Indian census, Chengannur had a population of 125,391. Males constitute 48% of the population and females 52%. 9% of the population is under 6 years of age.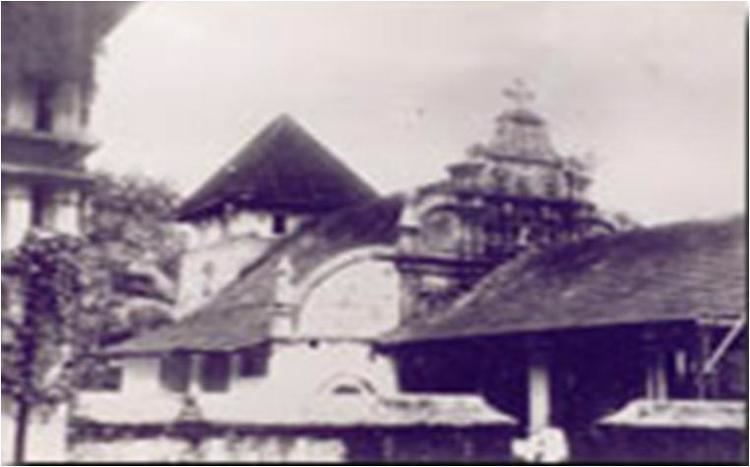 Chengannur means land (ur) of the red (Chenga) soil. This soil is different from the soil of surrounding Kuttanad, hence the name "Chengannur". It is believed that in the prehistoric era Chengannur was known as "Shonadri" which means Red Mountain and which is later transformed as "Chenkunnu" and Chengannur later. In early modern period, Chengannur was a part of Kayamkulam dynasty and which is later came under Travancore kings when Kayamkulam was ceded by Marthandavarma in 18th Century.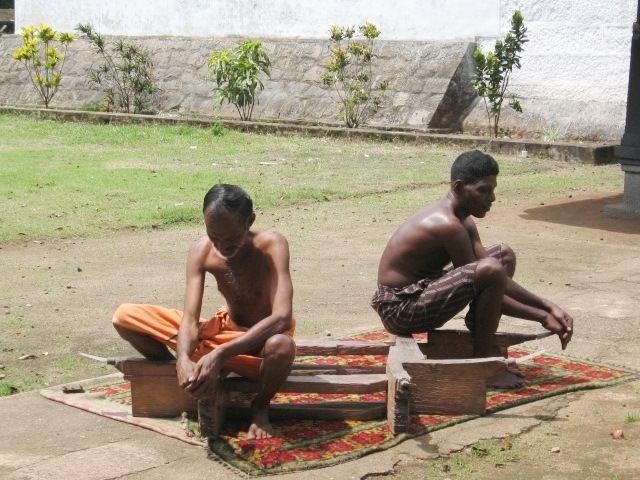 Pepper, popularly known as "black gold", was a major export item of Chengannur. Angadical (Angadi means market in Malayalam) was the main market in Chengannur. Current Chengannur market is developed by Velu Thampi Dalawa. During 19th century and 20th century, this market played a major role in selling and buying goods produced in eastern region of the state with the coastal part of Kerala.
Chengannurs Munsif court, which recently completed its centenary, was long the most important judicial center of the region.
Chengannur Municipality was formed in the year 1980 with Shri. P.K John Plammoottil (Retd. Deputy Superintendent of Police - DySP) as its First Municipal Chairman.
The cultural background of Chengannur originates from the era of Royal rule. Chengannur was a part of Vanjippuzha Principality which was under the rule of Travancore. Chengannur town is in the banks of Holy river Pamba which influenced the culture of this town. There are many "Chundan Vallam" (Snake boats) participating in Aranmula Boat Race hails from Chengannur and nearby areas. Padayani is a traditional temple art-form which is performed as part of the festival in Vadasserikkavu Devi Temple, located 2 km north of Chengannur town. Chengannur has produced several great artists. The most famous one is the famous Kathakali artist Chenganoor Raman Pillai, popularly known as "Guru Chengannur". Chengannur is famous for the craftsman who were brought by Kings of Travancore to build the temple in Sabarimala. Later generations of these craftsmen also famous for their skills and idols of many temples in Kerala are crafted by them. Mannar is a place in Chengannur Taluk which is famous for the Bronze industry. Chengannur is a major Shaiva pilgrim destination in India. Chengannur temple is one of the 108 temples believed to be created by Parasurama. Chengannur Suriyani Church is another example for the architecture excellence of this town. It is famous for the unique architecture. There is a 33.5 feet tall Cross made from single stone is a major attraction of its Architectural beauty. 4 out of 5 major Vishu temples believed to be created by Pandavas, Thrichittattu, Puliyoor, Aranmula and Thiruvanvandoor are in and around Chengannur. These temples are major Vaishnava pilgrim destination in South India.
There are many state Government offices, Banks and educational institutions located in Chengannur. A good number of people work in these institutions. Other major source of income is from the Non Residential Indians , which is a common economical factor in rest of Kerala as well. Agriculture is also there in the outskirts, but mostly confined to Rubber Plantations. There are no major industries in Chengannur, but a number of small scale industries are present. Major private employers are limited to banks, hospitals and shops.
Chengannur Wikipedia
(,)http://nasrani.net/wp-content/gallery/old-churches/aruvithura.jpg(,)http://upload.wikimedia.org/wikipedia/commons/f/f8/Chengannur_17.JPG(,)http://ogimages.bl.uk/images/019/019PHO000430S45U00051000%255BSVC2%255D.jpg(,)http://4.bp.blogspot.com/_xQ24dGvRW4w/SakaK3eBLaI/AAAAAAAADdk/6ROkjhCAhrI/s1600-h/Chengannur_2.jpg(,)http://upload.wikimedia.org/wikipedia/commons/2/20/Chengannur_1.JPG(,)http://1.bp.blogspot.com/_xQ24dGvRW4w/SakYSPPJzaI/AAAAAAAADdc/1AWiUxSmJJ4/s1600-h/Chengannur_7.jpg(,)http://www.old-print.com/mas_assets/full/N1331872227.jpg(,)http://ogimages.bl.uk/images/019/019PHO000430S45U00068000%255BSVC2%255D.jpg(,)http://upload.wikimedia.org/wikipedia/commons/8/83/Hanuman_picture_in_chengannur_Pazhaya_Suriyani_Pally.jpg(,)http://www.justkerala.in/wp-content/themes/justkerala/thumbimg.php%3Fsrc%3Dwp-content/uploads/2012/11/Chengannur-Mahadevar-temple.jpg%26w%3D735%26h%3D350(,)http://i.ytimg.com/vi/IJtKO_2ozhQ/maxresdefault.jpg(,)http://upload.wikimedia.org/wikipedia/commons/f/f2/Parshuramsaraswats.jpg(,)http://i.ytimg.com/vi/I_C0zplJoqM/0.jpg
(,)http://www.justkerala.in/wp-content/themes/justkerala/thumbimg.php%3Fsrc%3Dwp-content/uploads/2013/01/Onam-Sadya.jpg%26w%3D735%26h%3D350(,)http://www.relaxinn.in/images/kerala.jpg(,)http://www.expatads.com/adpics1/2014/9/Hotel-in-Pune-With-Multi-Cuisine-Restaurant541c34341e8f2a49997f.jpg(,)http://www.expatads.com/adpics1/2013/10/Best-Restaurants-in-Connaught-Place-Bars-and-Clubs-in-Connaught-Place524d1b3f184c73bd48a1.jpg(,)http://www.expatads.com/adpics1/2014/9/Multi-Cuisine-Restaurant-Near-Gir-National-Park541c369fbfa822c22569.jpg(,)https://www.keralatourism.org/images/destination/large/chengannur_mahadeva_temple20131127121320_455_1.jpg(,)https://www.keralatourism.org/images/destination/large/chengannur_mahadeva_temple20131127121320_455_2.jpg(,)http://www.justkerala.in/wp-content/themes/justkerala/thumbimg.php%3Fsrc%3Dwp-content/uploads/2012/12/Bhagavath-Gardens-Hotel-Exterior.jpg%26w%3D735%26h%3D350(,)http://www.justkerala.in/wp-content/themes/justkerala/thumbimg.php%3Fsrc%3Dwp-content/uploads/2012/12/Hotel-Santhi-Palace-Chengannur-Exterior.jpg%26w%3D735%26h%3D350(,)http://www.justkerala.in/wp-content/themes/justkerala/thumbimg.php%3Fsrc%3Dwp-content/uploads/2012/12/Relax-Inn-Hotel-Exterior.jpg%26w%3D735%26h%3D350(,)http://infomagic.com/Franchisee/PhotoImages/24259New-1.jpg(,)http://www.indiansinkuwait.com/NewsFile/154201315734812apr14ppmamen.jpg(,)http://i.ytimg.com/vi/8_oVfQnyh4E/hqdefault.jpg(,)http://static.manoramaonline.com/portal/MM_Photo_Galleries/Environment/Zero_Waste___ALP/St.-Anne%27s-HSS1.jpg(,)http://indianbudgethotelsdirectory.com/wp-content/uploads/2011/09/restaurant-hotel-priya-chengannur-alleppey.jpg
(,)http://www.thehindu.com/multimedia/dynamic/00923/14tvpt-vedic_jpg_923041f.jpg(,)http://www.thehindu.com/multimedia/dynamic/00863/14tvpt-holynight_863311f.jpg(,)http://www.justkerala.in/wp-content/themes/justkerala/thumbimg.php%3Fsrc%3Dwp-content/uploads/2013/01/Kerala-Shopping.jpg%26w%3D735%26h%3D350(,)http://www.namasteindiatrip.com/blog/wp-content/uploads/2014/07/Kerala-Culture.jpg(,)http://www.thehindu.com/multimedia/dynamic/00064/Aaratu_64060f.jpg(,)http://www.thehindu.com/multimedia/dynamic/02290/25ptkrk05-railw_26_2290236f.jpg(,)http://www.hotelsinsouth.com/wp-content/uploads/2013/09/Pookalam-B.Ed_.-Students-1024x644.jpg(,)https://c2.staticflickr.com/6/5294/13639057704_09432dd0ba_b.jpg(,)http://static.panoramio.com/photos/large/28381964.jpg(,)http://static2.demotix.com/sites/default/files/imagecache/a_scale_large/4300-2/photos/4380012.jpg(,)http://3.bp.blogspot.com/-vKqf1syoCsA/TjFKAVC8QpI/AAAAAAAAAck/Idso9o0YCGc/s640/Temp01%2B%2525281%252529.jpg(,)http://3.bp.blogspot.com/-WO2fEMUu5Jc/U-NDrK67StI/AAAAAAAAOM0/yIIgJG1Gv7A/s1600/ELE1.jpg