7.5

/

10

Alchetron

7.8

Rate This




Starring

Cast and characters

Theme music composer

Usha Khanna

Final episode date

April 1996




First episode date

4 March 1994

Similar

Kahani Chandrakanta Ki, Vikram Aur Betaal, The Adventures of Hatim
Chandrakanta Doordarshan 1st Episode
Chandrakanta is an Indian fantasy television series partly based on Devaki Nandan Khatri's novel of the same name. It was originally telecast on Doordarshan's DD National between 1994 and 1996 and was produced by Nirja Guleri and directed by Sunil Agnihotri.
Contents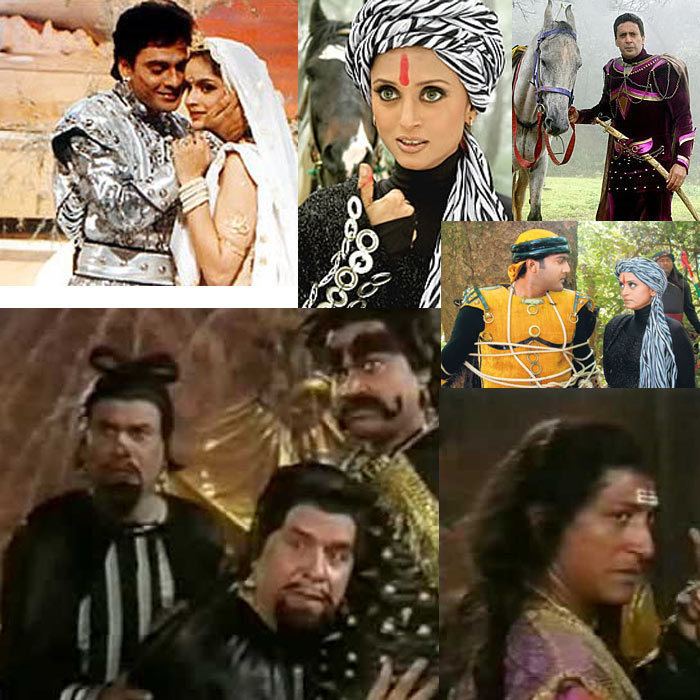 The serial was controversially pulled off air by Doordarshan in 1996 and the producers had to file a suit in court for reinstatement. It later enjoyed reruns on Star Plus and Sony Entertainment Television.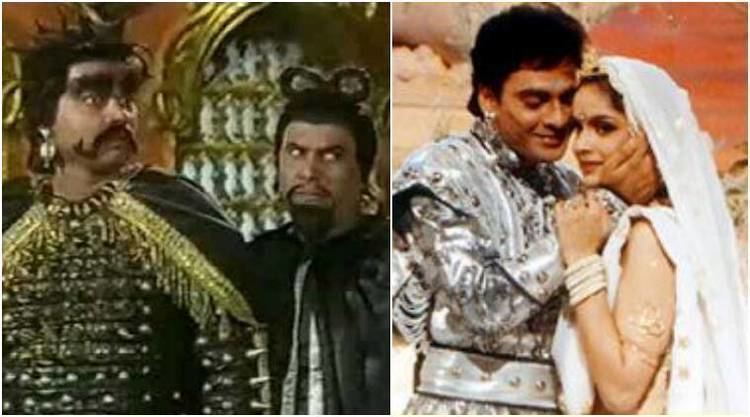 Cast and characters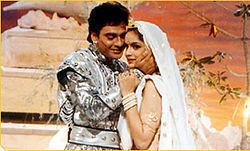 Mamik Singh as a Deva
Shahbaz Khan as Kunwar Virendra Vikram Singh
Shikha Swaroop as Princess Chandrakantaa
Javed Khan as Tej Singh
Mukesh Khanna as Janbaaz, Also as Meghavat in later part of the story
Vijayendra Ghatge as Sumer Singh
Parikshit Sahni as Maharaja Surendra Singh (King of Naugarh)
Pankaj Dheer as Shiv Dutt (King of Chunargarh, a Vish Purush)
Durga Jasraj as Rani Kalawati
Rajendra Gupta as Pandit Jagannath/Shani (his twin brother, a villain)
Akhilendra Mishra as Kroor Singh aka Yakoooo
Irrfan Khan as Badrinath/Somnath(his twin brother)
Krutika Desai Khan in 4 roles as Sabhya/Ramya (twin sister of Sabya) and Amba (Vish Kanya) and Jwala the dacoit
Sonika Gill as Amrapali ambas mother.
Anu Dhawan as Tara (Vish Kanya)
Kalpana Iyer as Dum Dumi Maai/Sultana (Ally of Tara)
Roopal Patel as Jamuna (Cousin sister of Roopmati, a villain)
Vinod Kapoor as Amarjeet Singh/Barkat Khan
Brownie as Ajgar
Aashif Sheikh as Naagmani Devata (Snake King)
Surendra Pal as King of Vijaygarh
Pradeep Rawat as Himmat Singh
Arun Mathur as Vaidh Baba (Damini's father)
Deepak Parashar as Devdutt (Shivdutt's father)
Sudha Chandran as Stayavati(Shivdutt's mother)
Bhushan Jeevan as Dalpati Devata
Roopa Ganguly as vishvajeet singh mother Daamini
Waqar Sheikh as Vishwajeet Singh (illegal son of Raja Surendra Singh and Damini).
Brahmachari as Nazim Aiyyar
Aamir Aiyyar
Ahamad Aiyyar
Jeet Singh Aiyyar
Ajit Singh Aiyyar
Sumer Singh
Udai Singh
Deewan Kupat Singh
Chapla
Chandni
Champa
Bahar
Ketaki
Shaitan Singh
Zaalim Singh
Maha Maya Mayawati
Changeji
Rustam
Kanchan
Shakaalpati
Mahakaal
Kesar
Kalyani Devi
Pannalal
Chunnilal
Ramnarayan
Bhagwandutt
Ghasita Singh
Vijay Bahadur
Badal
Jungi
Toofan
Pawanhans
Arjun (Firoz Khan) as magician mentor of vishvajeet singh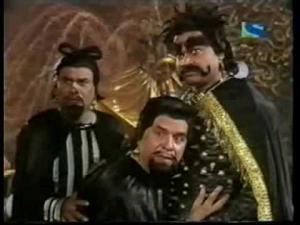 The serial started with story oysters chandrakantas search for her prince but ended up with Sabiyas story. The series was restarted in 1999, but production was stopped once again due to financial problems. In the last episode, Chandrakanta had been kidnapped by Shivdutt.
Criticism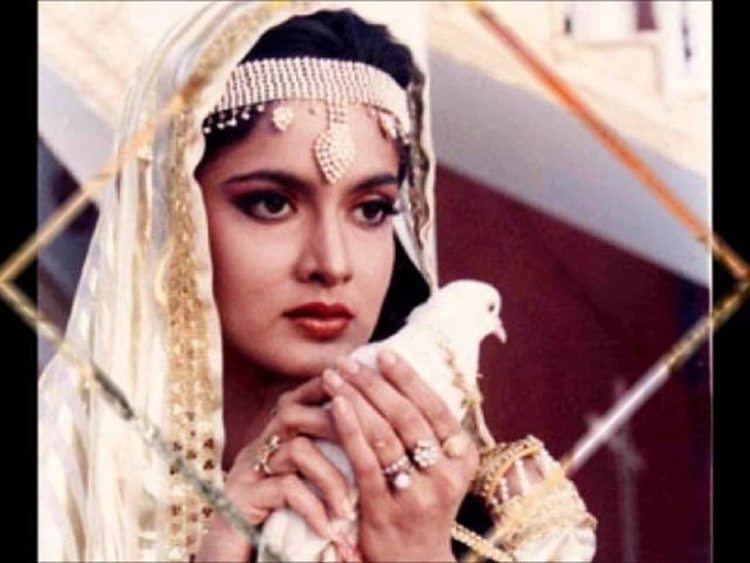 Kamlapati Khatri, the grandson of the novel's author has said that the producer "had not done justice to the soul of Khatri's Chandrakanta". He has also accused the producers of willfully misrepresenting certain concepts from the novel such as "tilism" (kind of a maze) and "ayyari" (spying) and showing it as "jaado-tona" (sorcery) plus the characters and the sequences in the Chunar fort were exaggerated beyond requirement while the Chandrakanta appeared after a really long time in the show.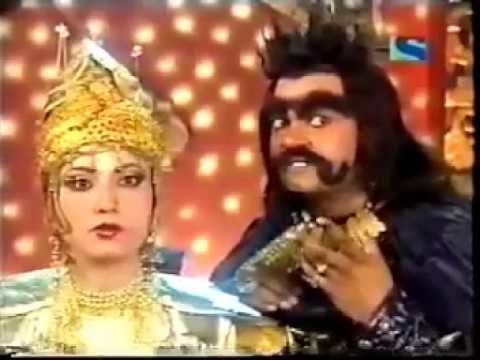 References
Chandrakanta (TV series) Wikipedia
(Text) CC BY-SA