Website

www.vijayendra.in






Movies




Similar People

Sagarika Ghatge, Hemant Birje, Kulbhushan Kharbanda, Zarina Wahab, Tulsi Ramsay
Jyoti 1981 thoda resham lagta hai aroona irani and vijayendra ghatge
Vijayendra Ghatge is an actor in the Hindi film industry and on Indian TV. He is known for his role of Lala Brijbhaan in the TV serial Buniyaad that originally aired on DD National in 1986. Among other serials and several films, he is also known for his roles in Chitchor (1976), Prem Rog (1982) and more recently Devdas (2002) and Jhankaar Beats (2003).
Contents
Ghatge is a member of the royal family of Kagal and is closely related to other Maratha royal families, including those of Indore and Kolhapur. His mother, Sita Raje Ghatge, is the daughter of Maharaja Tukojirao Holkar III of Indore (reigned 1903–1926) by his American-born wife Nancy Miller (who was formally adopted by the Maharaja's aunt and took the name Sharmishtha Devi Holkar upon marrying the Maharaja). Educated in the Daly College, Indore, he was the Head Prefect & Sword of Honour holder (Flight Sergeant Airwing NCC). After doing B.Com Honours (Management) from Sydenham College of Commerce, Bombay he passed out of the acting course from the FTII, Pune.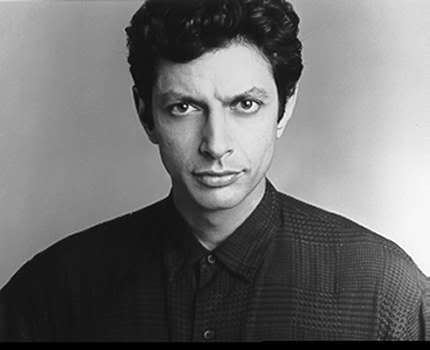 Vijayendra Ghatge at The Regal Maratha Culture | Event 2017 | ||Bollywood News ||
Career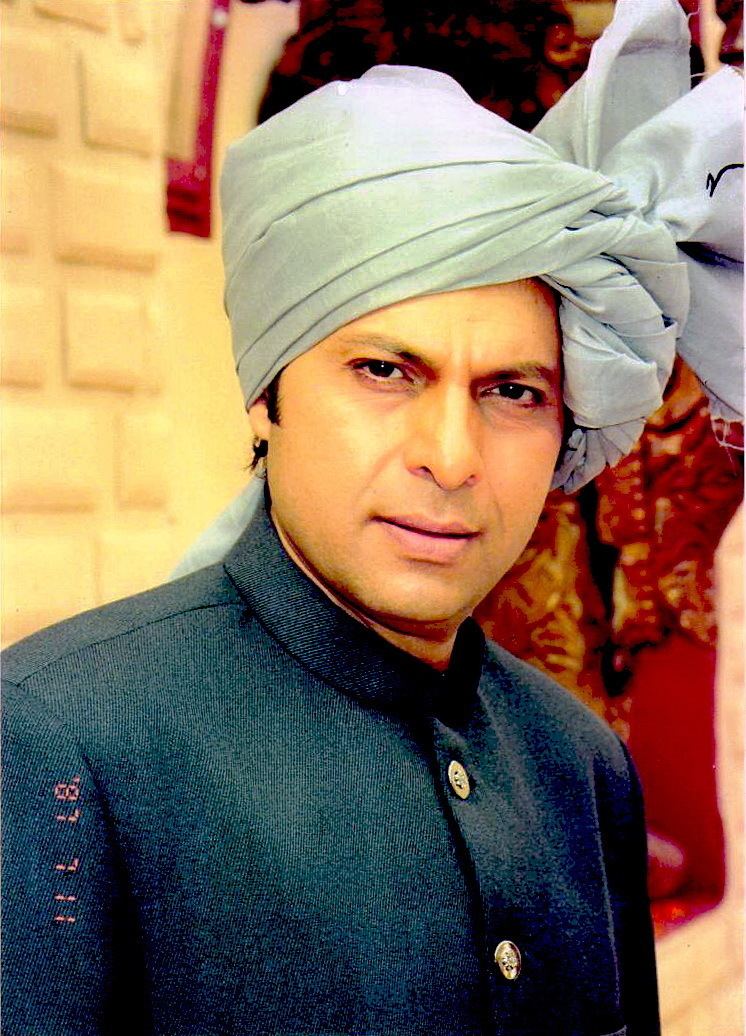 Ghatge started his film career with a supporting role in Rajshri Productions' 1976 Hindi film Chitchor. Directed by Basu Chatterjee, the film was a box office "Superhit". Thereafter, he did various supporting roles in films like Kasme Vaade (1978), Prem Rog (1982) and Razia Sultan (1983). In the mid-1980s, Ghatge began appearing in television serials. His character role of Lala Brijbhaan, played in the 1986–87 classic serial Buniyaad made him a household name.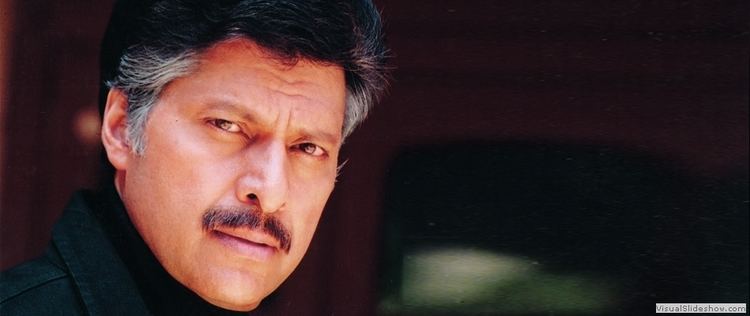 In 2002 Ghatge appeared in the Sanjay Leela Bhansali directed Devdas in the role of Bhuvan Choudhary, the aging husband of the heroine, Paro, played by Aishwarya Rai.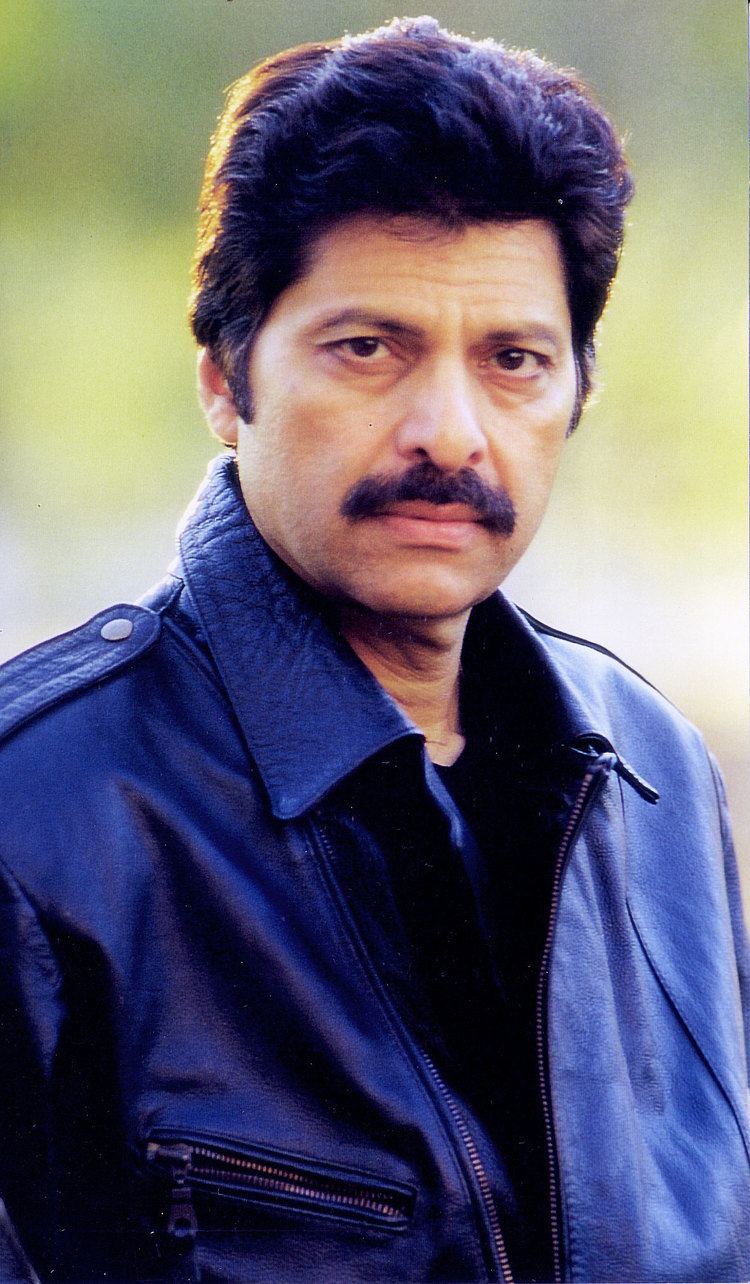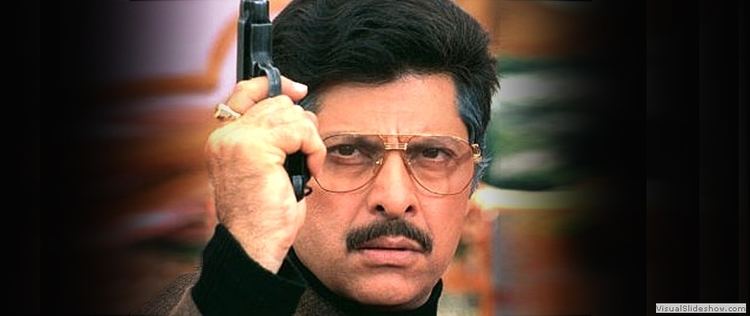 Filmography
Actor
-
Kabhi to Milenge (TV Series)
- Episode #1.1
2010
Life Express
as
Tanvi's boss
2008
Karma: Crime. Passion. Reincarnation
as
Ranvir Singh
2006
Shaadi Se Pehle
as
Mr. Bhalla
2005
Jaise Karni Vaisi Bharni
2004
Wajahh: A Reason to Kill
as
Singhania
2004
Pride and Honour
as
Satyanarayan Joshi (as Vijayendra)
2003
Jhankaar Beats
as
Mr. Kapoor
2003
Tujhe Meri Kasam
as
Akash's father
2002
Jeena Sirf Merre Liye
as
Pooja's dad
2002
Deewangee
as
Ashwin Mehta
2002
Devdas
as
Bhuvan Choudhry
2002
Kabhie Tum Kabhie Hum
as
Mr. Shrivastav (as Vijayendra)
2001
Sanskruti (TV Series)
as
Krishnakant
2000
Noor Jahan (TV Series)
1999
Ashiqui (TV Series)
- Episode #1.5
- Episode #1.4
- Episode #1.3
- Episode #1.2
1994
Junoon (TV Series)(1994-1998) / Neil Bhatiya (1994-1998)
1998
Kareeb
as
Diwan Virendranath (as Vijendra Ghatge)
1997
Aakhri Sanghursh
as
Arjun (as Vijayendra)
1996
Rajkumar (as Vijendra Ghatge)
1995
Aap Ki Kahani (Short)
1995
Indrajaal (TV Series)
1994
Beta Ho To Aisa
as
Forest Officer Anand
1994
Chandrakanta (TV Series)
as
Devdas / Devdas (1994)
1994
Maza Saubhagya
as
Anant Abhyankar
1994
Vaade Iraade
as
Principal Tripathi
1994
Anth
as
Advocate Vikas Saxena
1993
Shiv Teri Mahima Nyari
1993
Missione d'amore (TV Mini Series)
as
Mansingh
- Episode #1.1 (1993) - Mansingh
1993
Damini
as
Inspector Kishore Kadam
1993
Kshatriya
as
Raja Davendra Pratap Singh (Surjangarh)
1992
Talaash (TV Series)
as
Sudhir (1992) (as Vijayendra)
1992
Apradhi
as
Man outside the orphanage
1992
Yeh Raat Phir Na Aayegi
as
ShamLal
1992
Bekhudi
as
Mahinder Nath (Radhika's father)
1992
Rajoo Dada
as
Inspector Rakesh Chandra (as Vijayendra)
1991
Indrajeet
as
Inspector Sudhir
1991
Aakhri Cheekh
as
Rahul Kumar (as Vijayendra)
1991
Sanam Bewafa
as
Sajjan Thakur (uncredited)
1990
Ek Doctor Ki Maut
as
Dr. Arijit
1990
Bandh Darwaza
as
Thakur Pratap Singh (as Vijayendra)
1990
Lekin...
as
Raja Param Singh
1989
Ajeeb Itefaq
as
Aparna's Boyfriend (as Vijendra Ghatge)
1989
Naqab
as
Nawab Sajhat Ali Khan (as Vijayendra)
1989
Souten Ki Beti
as
Advocate Narendra 'Naren'
1989
Guru
as
Inspector Shiv Shankar Shrivastav (uncredited)
1989
Laal Dupatta Malmal Ka (Video)
as
Chaudhari Sahab
1988
Yateem
as
Senior Police Officer (uncredited)
1988
Mohabbat Ke Dushman
as
Shamsher
1988
Veerana
as
Sameer (as Vijendra)
1988
Shahenshah
as
Mohammed Salim
1987
Bhatak Bhavani
as
Ghatari Amavahsya song
1987
Buniyaad (TV Series)
as
Lala Vrishbhan
1987
Muqaddar Ka Faisla
as
Police Inspector Shekhar
1986
Katha Sagar (TV Series)
- Woh Ek Ladki Part-2 (1986)
- Woh Ek Ladki Part-1 (1986)
- Tarannum (1986)
1986
Maa Ki Saugandh
as
Dancer- cameo appearance
1986
Trikon Ka Chautha Kon
1986
Sheesha
as
Advocate Ashok Kumar (as Vijayendra)
1986
Locket
as
Vijay (as Vijayendra)
1986
Vikram Aur Betaal (TV Series)
as
Gunkar
- The Unsuccessful Penance of Gunkar (1986) - Gunkar
1985
Kali Basti
as
Inspector Raghuvanshi
1985
Meraa Ghar Mere Bachche
as
Dr. Shrikant Bhargav (as Vijayendra)
1985
Sinhasan Battisi (TV Series)
as
King Vikramditya
1984
Hanste Khelte
as
Vijay / Prakash
1984
Ram Ki Ganga
as
Arun 'Suraj' Verma
1984
Ram Tera Desh
as
Prem Kumar Saxena (as Vijayendra)
1984
Divorce
as
Ajay Oswal / Shyam
1983
Kaise Kaise Log
as
Prakash Shrivastava
1983
Mujhe Vachan Do
as
Inspector
1983
Yahan Se Shehar Ko Dekho
1983
Razia Sultan
as
Amil Altunia (as Vijayendra)
1982
Jeeo Aur Jeene Do
as
Dr. Rajesh Singh
1982
Taqdeer Ka Badshah
as
Prakash
1982
Prem Rog
as
Kunwar Narendra Pratap Singh (as Vijayendra Ghadge)
1982
Satte Pe Satta
as
Shekhar
1981
Jyoti
as
Niranjan Pratap Singh
1981
Hum Se Badkar Kaun
as
Balu / DSP Vijay
1981
Dhanwan
as
Inspector Pratap (as Vijayendra)
1981
Kasam Bhawani Ki
as
Sooraj
1981
Paanch Qaidi
as
Anand Raj
1980
Aakhri Insaaf (as Vijayendra)
1980
Nazrana Pyar Ka
as
Kishore
1979
Sunayana
as
Dr. Indrajeet
1978
Anpadh
as
Mukesh (as Vijayendra)
1978
Kasme Vaade
as
Kundan Ghanshyamdas (as Vijayendra)
1977
Agar... If
as
Vijay Sohni
1975
Needle Point (TV Movie)
Music Department
1985
Star Ten 1985 (Video short) (playback singer)
Self
1986
Rimjhim Geeton Ki (Documentary)
as
Self
1985
Star Ten 1985 (Video short)
as
Self
Archive Footage
2003
Vishwaas (TV Series)
as
Vishwanath Dixit
- Episode #1.104 - Vishwanath Dixit
References
Vijayendra Ghatge Wikipedia
(Text) CC BY-SA