Chinese name

林青霞 (traditional)

Chinese name

林青霞 (simplified)







Jyutping

lam4 cing1 haa4 (Cantonese)

Pe̍h-oe-ji

Lim Chheng-ha (Hokkien)

Parents

Lin-Ma Lan-ying, Lin Weiliang

Movies

Swordsman II, Ashes of Time, Chungking Express, The East Is Red, The Bride with White Hair




Similar People

QIN Han,

Michael Ying

, Joey Wong, Maggie Cheung, Lin Feng‑jiao




Children

Oi Lam Ying, Yin Oi Ying
Taiwanese screen icon Brigitte Lin makes rare appearance at jewelry event
Brigitte Lin (Chinese: 林青霞; pinyin: Lín Qīngxiá) or Brigitte Lin Ching-hsia (born 3 November 1954) is a Taiwanese actress. She was a popular actress, regarded as an icon of Chinese cinema, who acted in both Taiwanese and Hong Kong films. She retired in 1994, although she had a minor role in the 1998 film Bishonen.
Contents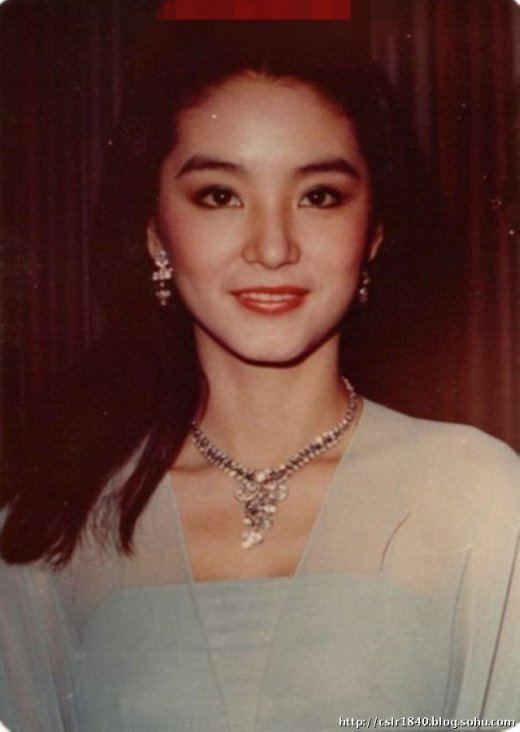 Tribute to brigitte lin ching hsia
Biography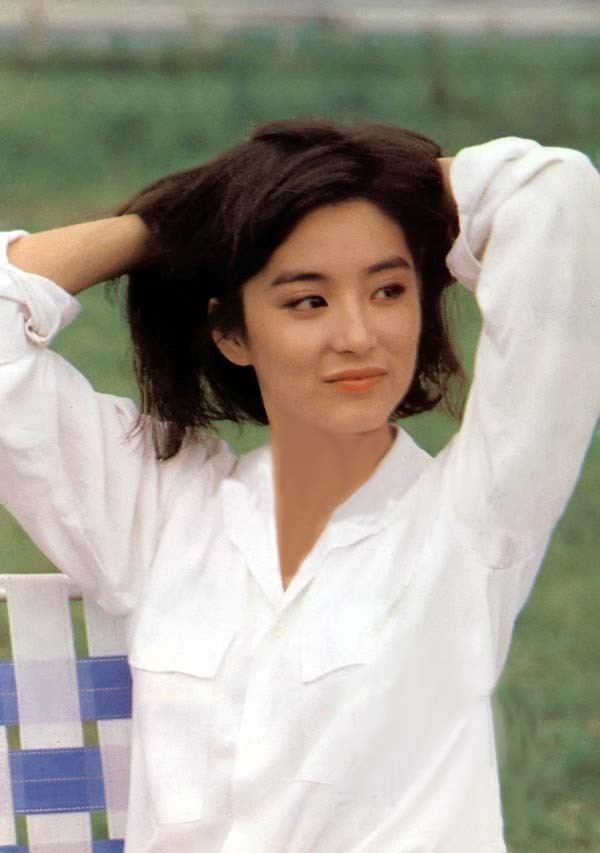 She was born in Taipei and she was discovered in 1972 by a film producer after she finished women high school and was preparing for University. Her movie debut is in Outside the Window (1973) which made her a star. Subsequently, she joined Chiung Yao's company and gained recognition for her roles in romantic films based off the novels by Chiung. Lin won the Best Actress award at the Asia-Pacific Film Festival for her role as a girl scout in Eight Hundred Heroes (1976).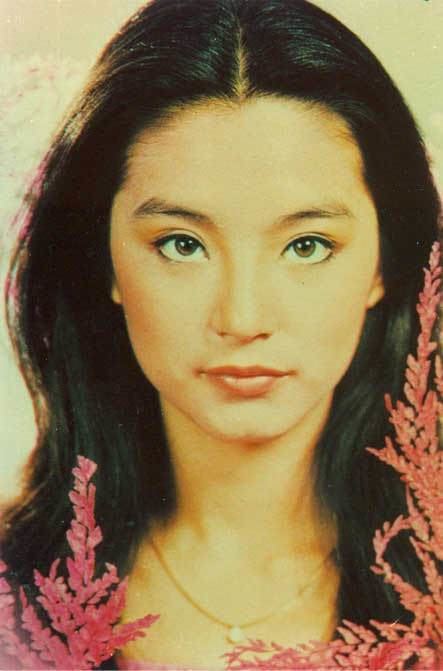 Known for being a "screen goddess" by Chinese film lovers, Lin's early collaborations with Hong Kong New Wave directors Ringo Lam, Tsui Hark and Jackie Chan in Love Massacre (1981), Zu Warriors from the Magic Mountain (1983), Police Story (1985) and Peking Opera Blues (1986) brought her success. In 1990, she won the Best Actress trophy at the 27th Golden Horse Awards for her depiction of a Chinese female writer who fell in love with a Japanese collaborator in Red Dust (1990).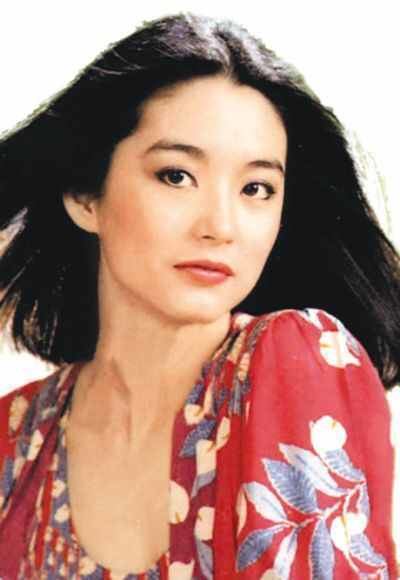 In 1992, Swordsman II directed by Tsui Hark brought Lin one of the most memorable roles in the history of Chinese martial arts movies. In the film, she succeeded in portraying the male protagonist Dongfang Bubai. Swordsman II marked the peak of her career in terms of box office earnings. It was featured on Time magazine as one of the greatest films made since 1923. Subsequently, she starred in many other notable martial epics including New Dragon Gate Inn (1992) and The Bride with White Hair (1993). Lin's subsequent collaborations with Wong Kar-wai in Ashes of Time (1994) and Chungking Express (1994) were also some of her most notable films.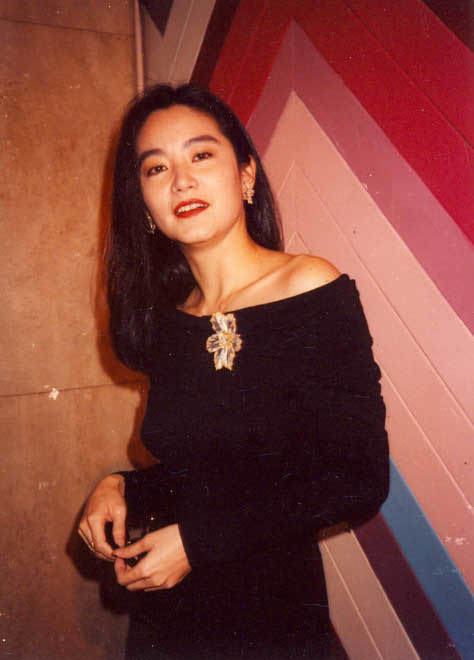 At the height of her popularity, Lin was inarguably one of the most sought-after actresses in the Chinese film industry. She starred in more than 100 movies. Lin was credited for boosting Taiwan's film production in the 1970s before earning even greater popularity in Hong Kong in the 1990s, becoming a trans-island legend of her time.
Personal life
Lin married Hong Kong businessman Michael Ying in 1994 and left the film industry. She has two daughters, born in 1997 and 2001. She made her first public appearance since her marriage at the screening of Ashes of Time Redux during the 2008 New York Film Festival.
Related publications
The Last Star of the East: Brigitte Lin Ching Hsia and Her Films (2005)
窗裏窗外 Inside and outside the window (2011)
雲去雲來 Cloud Goes, Cloud Comes (2014)
Filmography
Actress
2001
Peony Pavilion
as
Narrator
1994
Ashes of Time
as
Mu-rong Yin / Mu-rong Yang
1994
The Three Swordsmen
as
Ming Jian
1994
Chungking Express
as
Woman in Blonde Wig (as Ching-hsia Lin)
1994
Fire Dragon
as
Fire Dragon (as Cheng Ha Lam)
1994
The Maidens of Heavenly Mountains
as
Li Chou-Shui / Li Chong-Hoi (as Ching-ha Lam)
1993
The Bride with White Hair II
as
Lien Ni-Chang
1993
Warriors: The Black Panther
as
Ching Ching (as Lin Ching Hsia)
1993
The Bride with White Hair
as
Lien Ni-Chang
1993
Boys Are Easy
as
Ching Siu Tung / Yuk Hing
1993
The Eagle Shooting Heroes
as
Third Princess
1993
Swordsman III: The East Is Red
as
Asia the Invincible / Dong Fong Bat Bai
1992
Handsome Siblings
as
Eva More, daughter of Eva (as Ching-ha Lam)
1992
Royal Tramp II
as
Long-er / Mr. Dragon No. One (as Ching-ha Lam)
1992
Secret Love in Peach Blossom Land
as
Yun Zhifan (as Ching-hsia Lin)
1992
Dragon Inn
as
Yau Mok Yin
1992
Royal Tramp
as
Long-er (uncredited)
1992
Swordsman II
as
Dung Fong Bat Bai
1990
Red Dust
as
Shen Shao-Hua
1989
Celebrity Talk Show (TV Series)
as
Guest
1989
Web of Deception
as
Jane Lin
1988
Starry is the Night
as
To Cai-Mei
1987
Lady in Black
as
Leung May-Fung
1987
Heng cai san qian wan
as
Sister Maria
1986
Peking Opera Blues
as
Tsao Wan
1986
Dream Lovers
as
Cheung Yuet-Heung
1985
Police Story
as
Selina Fong (as Brigette Lin)
1984
The Other Side of Gentleman
as
Jo Jo
1983
The Great Surprise
as
Robber Robin
1983
All the Wrong Spies
as
Bridget
1983
Fantasy Mission Force
as
Lily (as Chan Hsia Lin)
1983
Zu: Warriors from the Magic Mountain
as
Countess
1982
Gong fen you xia
as
Jackal
1982
The Lily Under the Muzzle
as
Lily
1982
Zhi fen qi bing (as Venus Lin)
1982
Hong fen bing tuan
as
Black Fox
1982
Hui yan shi ying xiong
as
Shen Yin-Pai
1982
Burn Phoenix Burn
as
Wei Yen Ran
1980
Lian ai fan dou xing
as
Shen Rong
1979
Cheng gong ling shang
1979
Cai xia man tian
as
Tsai Chin
1979
An Unforgettable Day
as
Tien Yu-Chiu
1978
Liu xia yi pian xiang si
1978
Love's Many Faces (as Ching-Shya Lin)
1978
Wu qing huang di you qing tian
1978
Love of the White Snake
as
White Snake
1978
Moon Fascinating, Bird Sweet
as
Lingshan
1977
The Love Affair of Rainbow
as
Xiao Hong
1977
You lan zai yu zhong
as
Chiu Meng
1977
Jin yu liang yuan hong lou meng
as
Jia Baoyu (Chia Pao-Yu)
1977
Yi pian shen qing
as
Wen Jiayi
1977
Wo shi yi sha ou
as
Liu Yen-Mei
1977
Wo shi yi pian yun
as
Duan Wan-lu
1976
Ai qing chang pao
as
Li-Ping
1976
Different Love
as
Sung Hsiao Yu (as Chin Hsia Lin)
1976
Zuo ye jin ye ming ye
1976
Hai tian yi se
as
Annie Ou / Chen Meng Wen
1976
Love by Post
as
Hsia Hsiao Yun
1976
Zhui qiu zhui qiu (as Lin Ching-shya)
1976
The Longest Bridge
as
Yang Hui-min (as Ching-Hsia Lin)
1975
Love Story of Pian Pian
1975
The Unforgettable Character
as
Tu Hsiao-Shuang (as Ching-Yar Lin)
1975
The Life God (Guest star) (as Ching Shya Lin)
1974
Qing qing cao yuan shang (as Lin Ching Tsar)
1974
Nu peng you
as
Hsia Hsiao-tsan
1974
Ghost of the Mirror
as
Su-Su / Yau Ying
1974
Chun Chun de ai
as
Lin Chunchun
1973
Chuang wai (as Ching Shya Lin)
Self
2015
Up Idol (TV Series)
as
Self
- Episode #1.1 (2015) - Self
- Epilogue (2015) - Self
1991
A Portrait of Lin Ching Hsia (Documentary)
1978
Midi-Première (TV Series)
as
Self
- Episode dated 1 March 1978 (1978) - Self (as Lin Chin Hsian)
Archive Footage
2021
One-Tenth of a Millimeter Apart (Video documentary short)
2011
Special Collector's Edition (TV Series)
as
Selina Fong
- Especial redoblajes (2011) - Selina Fong (uncredited)
2010
Never Sleep Again: The Elm Street Legacy (Video documentary)
as
Self (uncredited)
2006
Jian Zheng · Ying Xiang Zhi: Na Yi Chang Feng Hua Xue Yue De Wang Shi (TV Mini Series documentary)
as
Shen Shaohua
- Hai Shang Yue Liang: Zhang Ailing & Hu Lancheng (2006) - Shen Shaohua
References
Brigitte Lin Wikipedia
(Text) CC BY-SA