8.6

/

10

Alchetron

8.6

Rate This





Genre

Fantasy, Adventure, Romance




Duration




Language

MandarinCantonese






Director

Ronny Yu


Initial DVD release

July 21, 1998




Country

Hong Kong







Release date

26 August 1993 (1993-08-26)




Writer

Kee-To Lam, Yusheng Liang (novel), David Wu, Ronny Yu


Sequel

The Bride with White Hair 2




Cast

Leslie Cheung (Cho Yi Hang), Brigitte Lin (Lien Ni Chang), Francis Ng (Chi Wu Shuang),

Elaine Lui Siu-Ling

(Chi Wu Shuang), Yammie Lam Kit-Ying (Ho Lu Hua),

Law Lok-Lam

(Pai Yun)


Similar movies

The Bride with White Hair and The Bride with White Hair 2 are part of the same movie series



ii the bride with white hair 2 trailer 1993
The Bride with White Hair is a 1993 Hong Kong film directed by Ronny Yu, starring Brigitte Lin and Leslie Cheung.
Contents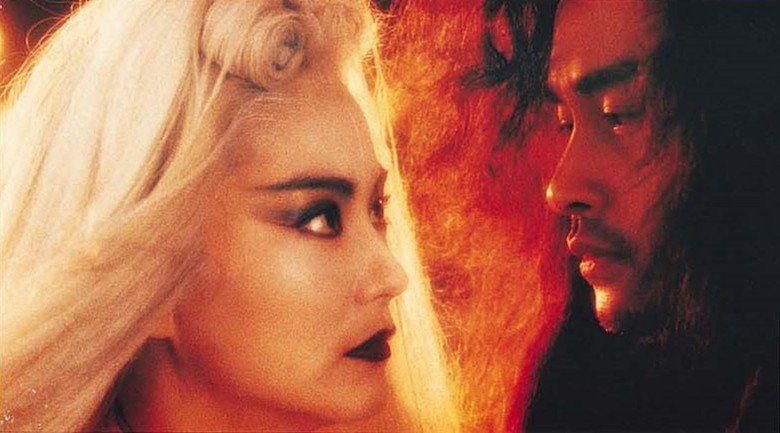 The film's main character, Lian Nichang, is loosely based on the protagonist of Liang Yusheng's novel Baifa Monü Zhuan, which had earlier served as source material for the 1982 film Wolf Devil Woman. However, Yu saw the film as a Romeo and Juliet story and said that the lovers' struggle against fate and their heroic duty inspired him more than the familiar trappings of most martial arts adventure films. As such, the film departs significantly from the original source.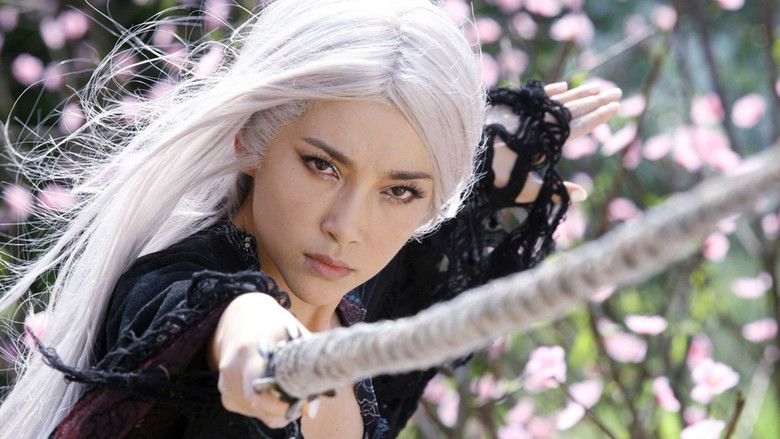 A sequel, The Bride with White Hair 2, directed by David Wu, was released later in the same year.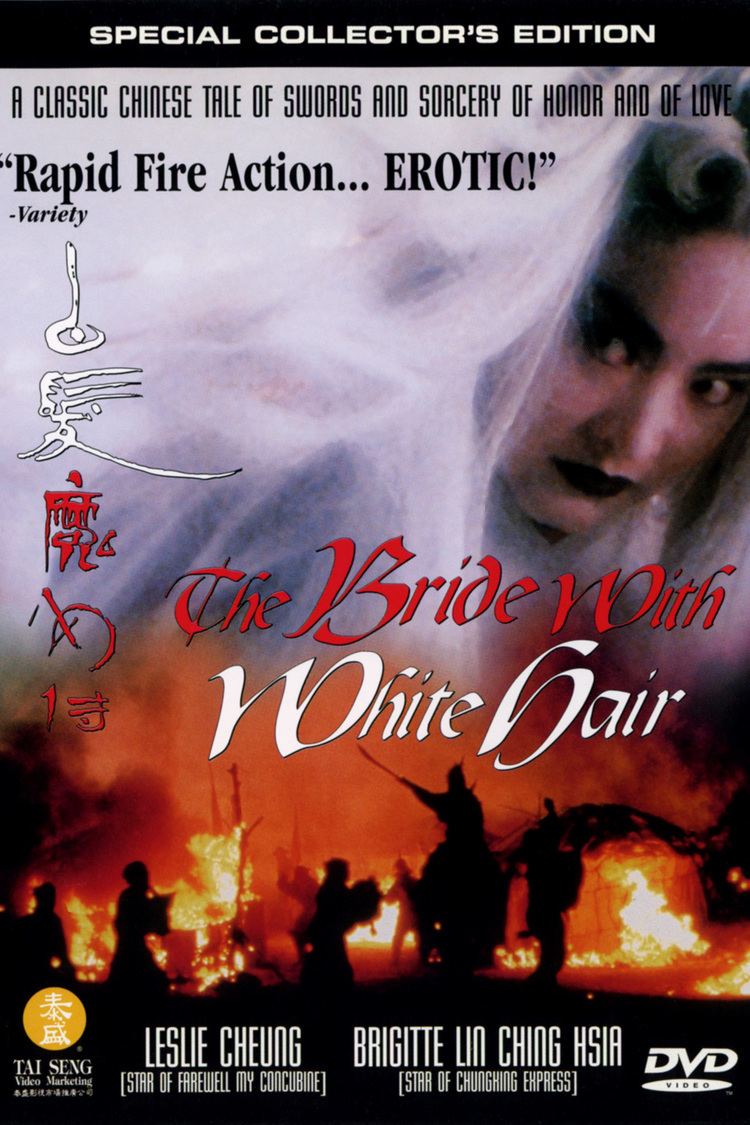 Jual dvd serial silat mandarin the bride with white hair sms 08562938548
Plot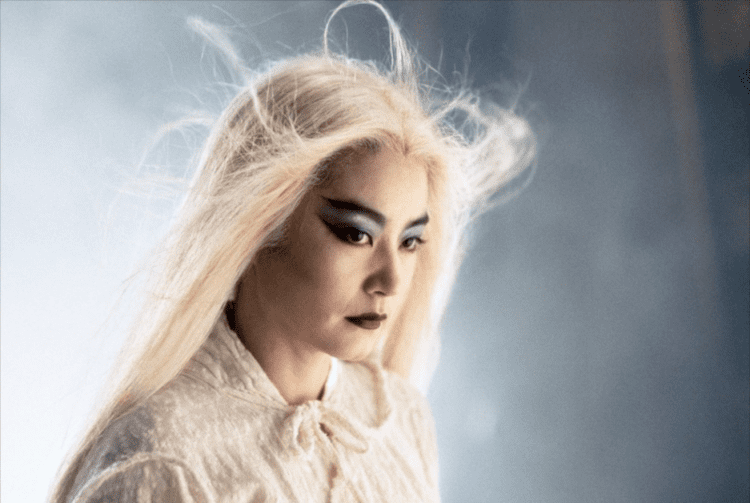 Zhuo Yihang was raised by Taoist Ziyang of the Wudang Sect and groomed to become a young chivalrous swordsman. He is placed in command of a coalition army formed by the eight major orthodox martial arts sects, which aim to prevent an evil cult from infiltrating China. During a battle against the cult, Zhuo Yihang meets a young woman called Lian Nichang and falls in love with her. She is an orphan and was raised by wolves as an infant before being adopted by Ji Wushuang, the Siamese twins who lead the cult. After consummating their romance, Lian Nichang decides to leave the cult and follow Zhuo Yihang in pursuit of an ordinary life away from the jianghu (martial artists' community).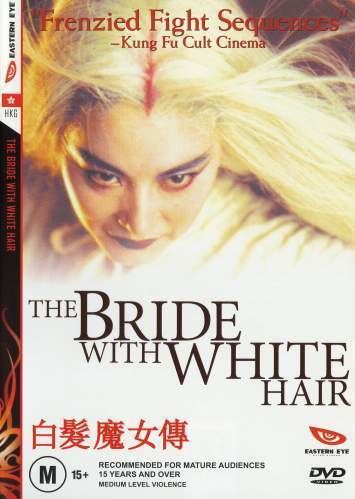 Lian Nichang succeeds in leaving the cult after suffering great pains. Meanwhile, Zhuo Yihang returns to Wudang and is horrified to see that his fellows have been murdered. The coalition believes that Lian Nichang is responsible and attack her when she arrives to meet Zhuo Yihang. Zhuo Yihang is forced to turn against Lian Nichang. Devastated by her lover's rejection, Lian morphs into a vicious white-haired killer and slays all the coalition members present. Suddenly, Ji Wushuang appears and reveals that he/she is actually the one who killed the Wudang members. Zhuo Yihang and Lian Nichang combine efforts to defeat and kill Ji Wushuang. However, even after the victory, Lian Nichang vows never to forgive Zhuo Yihang for betraying her and walks away while Zhuo looks on helplessly. In a brief epilogue set years later, Zhuo is alone in a remote mountain region guarding a rare flower that is said to bloom only once every several decades and has the ability to reverse the effects of ageing (turning white hair back to dark). Believing that it can cure the harm he has inflicted on Lian Nichang, he awaits for the return of his loved one and hopes that she will show up.
Cast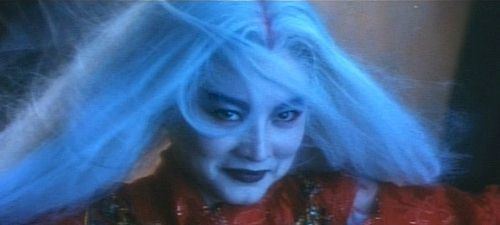 Brigitte Lin as Lian Nichang
Leslie Cheung as Zhuo Yihang
Leila Tong as young Zhuo Yihang
Francis Ng as male Ji Wushuang
Elaine Lui as female Ji Wushuang
Yammie Lam as He Lühua
Joseph Cheng as Yu Xincheng
Law Lok-lam as Taoist Baiyun
Pau Fung as Taoist Ziyang
Jeffrey Lau as sect elder
Wong Gwan-hong
Sam Hoh
Chang Kin-ming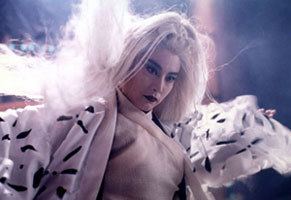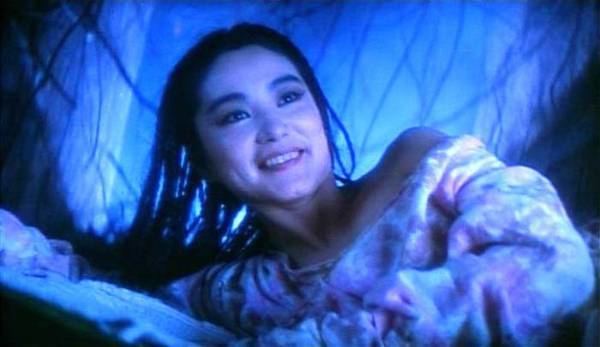 References
The Bride with White Hair Wikipedia
(Text) CC BY-SA
The Bride with White Hair IMDb
The Bride with White Hair Rotten Tomatoes
The Bride with White Hair themoviedb.org