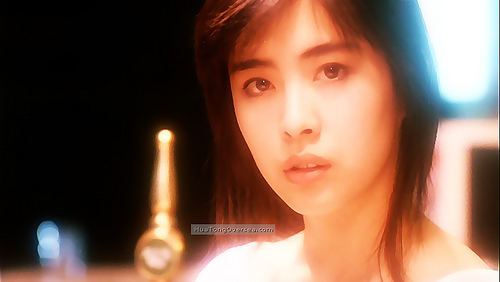 Wong was born on January 31, 1967 and raised in Taipei. She completed her secondary school education there. She was enrolled in the drama program of Guoguang Arts School (now National Taiwan College of Performing Arts (Chinese article). She has an older brother, a younger brother and one sister.
Her father is a basketball player and he encouraged her to become a professional basketball player when she was fourteen. Shortly thereafter she shot a TV commercial for sport shoes which drew the attention of a film producer who made her the leading lady of film It'll Be Very Cold by the Lakeside This Year. This film attracted the attention of producer Mona Fong of Shaw Brothers and she invited Wong come to Hong Kong to make her first Hong Kong movie Let's Make Laugh II, opposite Derek Yee Tung Sing.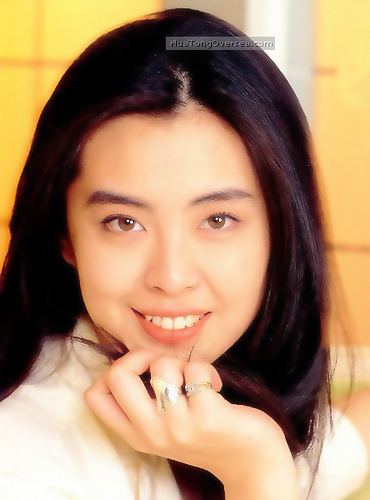 In 1987, she portrayed a beautiful ghost in A Chinese Ghost Story and her beauty and grace made her a film idol in Japan and South Korea. She made a dozen movies in the following years playing similar characters, either ghost or vixen, gliding across the screen.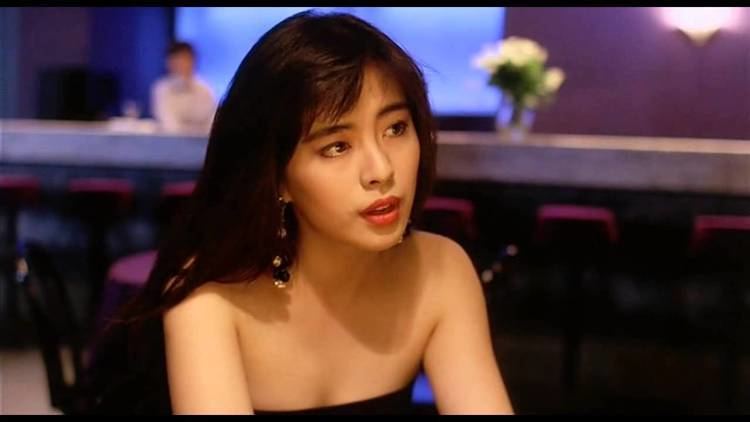 In 1989 she went to Japan to star in the TV series A Woman From Hong Kong. Later she also made commercials and published photo albums. In 1992 she made her singing debut with the Japanese and Mandarin CD single, "Hold You In My Arms Forever". In 1993, she appeared as the White Snake in Tsui Hark's Green Snake, a revision of the Madame White Snake legend told from the perspective of the younger Green Snake, though White Snake remains the romantic lead.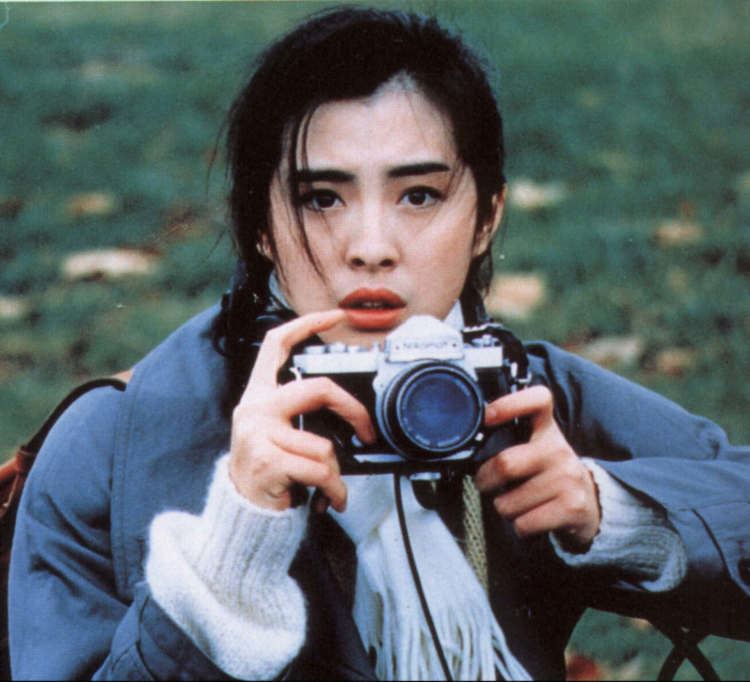 Wong expressed a desire to retire from film making in 1994 and stayed away from the limelight until 1997 when she returned to the silver screen in the Japanese movie Peking Genjin (Peking Man) and released the companion CD single "Who Are You?".
In 1998 she released the extended Japanese CD Angelus and her first and only full CD, in Mandarin, Isolation a.k.a. Isolated From The World.
She returned to semi-retirement after the release of Isolation, but returned once again to films in 2001 with Peony Pavilion, then once again announced her retirement in 2002 after leaving Chyi Chin.
In 2004 she appeared in Beautiful Shanghai a.k.a. Shanghai Story and reportedly appeared in a Taiwanese TV series with on again, off again beau Chyi Chin. It was reported that she enjoyed her return to films and reportedly signed a multi-film contract. However, the unexpected suicide of her friend and former movie co-star Leslie Cheung caused her to withdraw once again from the limelight.
In September 2005, coinciding with the worldwide release of Beautiful Shanghai (Shanghai Story), she once again announced her formal retirement. She currently resides in Vancouver, British Columbia, Canada and is studying English.
Joey Wong was also very well known for the relationship with Chyi Chin, who was a Taiwanese singer. Their relationships lasted about 16 years, from 1987 to 1991, 1993 to 2002. Now they remain friends.
Beautiful Shanghai Girl a.k.a. Shanghai Story (2004)
Peony Pavilion (2001)
Peking Man a.k.a. Peking Genjin (1997)
The Beheaded 1000 (1994)
Green Snake (1993)
Chez N'Ham (1993)
Painted Skin (1993)
All Men Are Brothers: Blood of the Leopard (1993)
Dong Cheng Xi Jiu a.k.a. Eagle Shooting Heroes a.k.a. 13 Eagle Shooting Heroes (1993)
The East is Red (1993)
City Hunter (1993)
Butterfly and Sword a.k.a. Comet, Butterfly and Sword (1993)
The Beheaded 1000 (1993)
An Eye for an Eye (1993)
The Prince of Temple Street (1992)
Casino Tycoon II (1992)
Casino Tycoon (1992)
Ming Ghost - alternate Hong Kong Cat III version of Little Woman (1992)
Little Woman a.k.a. Ah Ying (1992)
The Banquet (1991)
Fox Legend a.k.a. Foxy Lady (1991)
The Beheaded 1000 (1991)
Hong Kong Godfather (1991)
A Chinese Ghost Story III (1991)
A Chinese Legend (1991)
Fantasy Romance (1991)
Lake Sprite (1991)
An Eternal Combat (1991)
Red and Black (1991)
The Cyprus Tigers (1991)
The Big Score (1990)
Demoness from Thousand Years (1990)
Kung Fu Vs. Acrobatic (1990)
A Chinese Ghost Story II (1990)
Point of Return (1990)
A Tale from the East (1990)
Family Honor a.k.a. Nameless Family (1990)
Killer's Romance (1990)
Spy Games (1990)
An Eye for an Eye (1990)
God of Gamblers (1989)
Gift from Heaven (1989)
Web of Deception a.k.a. Deception (1989)
The Reincarnation of Golden Lotus (1989)
Missing Man (1989)
Little Cop (1989)
My Heart is that Eternal Rose (1989)
Mr. Coconut (1989)
The Dream is Yours (1988)
Law or Justice (1988)
The Big Heat (1988)
The Diary of a Big Man (1988) (1988)
Fractured Follies (1988)
Carry on Hotel (1988)
Picture of a Nymph (1988)
To Err is Humane (1987)
Private Life a.k.a. Miss Hong Kong a.k.a. (incorrectly) Private Lift (1987)
A Chinese Ghost Story (1987)
The Legend of Wisely a.k.a. Legend Of Wu, Legend of the Golden Pearl (1987)
Walking Beside Me (1986)
A Hearty Response (1986)
The Ghost Snatchers (1986)
100 Ways to Murder Your Wife (1986)
Last Song in Paris (1986)
Where's Officer Tuba? (1986)
Working Class (1985)
Let's Make Laugh II (1985)
I'll Be Very Cold at the Lakeside This Year a.k.a. It Will Be Cold By the Lakeside this Year (1984)