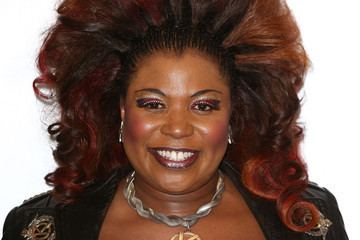 Born in Luton, Bedfordshire to a Afro-Caribbean family, Edwards and her older brother Rodney were raised by relatives following the death of their parents in a car crash on 22 December 1974. Her grandmother, who was a member of the local Pentecostal church, encouraged her granddaughter to attend when she was eight, and Edwards soon discovered a love of music and singing, which led to joining Sunday school junior choir, and soon became the choir mistress, as well as a member of the Pentecostal Collective Church of God in Christ (COGIC) mass choir.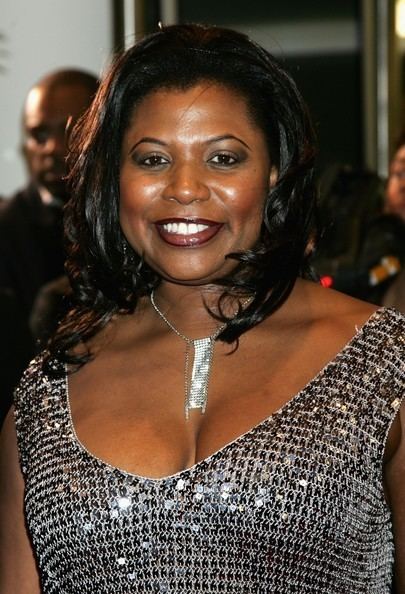 Edwards eventually made the move from gospel to secular music, and at eighteen she sang at local night clubs, weddings, funerals and Bar Mitzvahs, hoping that she would be discovered by a record label – most of her performances were unpaid – but to no avail. Prior to becoming famous, Edwards worked full-time in accounts; this career lasted 17 years, and at its height she was promoted to Accounts Payable Manager at Sit-up Ltd.
During The X Factor, Edwards was in the Over 25s category alongside Andy Abraham, Chico Slimani and Maria Lawson, and mentored by Sharon Osbourne. The first live show saw her singing "Son of a Preacher Man". This was followed by performances of "Rescue Me" and "Midnight Train to Georgia". Performances of "I'm Outta Love" and "I'll Never Love This Way Again" won her a place in the semi-finals, where she was voted out after her renditions of "Respect" and "Without You" with just 23 votes separating her and the act in third place.
After The X Factor, Edwards was chosen to play the role of Mama Morton in the hit West End musical Chicago, and her run in the show continued until March 2007. Edwards was invited back to play Mama Morton over the Christmas period 2007–08, between 10 December 2007 and 26 January 2008. She returned to play Mama Morton once again in November 2008 and is continued in the role into early 2009. From 25 July until 2 September 2007, Edwards appeared as Pearl in a production of Carmen Jones at the Royal Festival Hall.
In 2007, Edwards was cast as Pearl – a role created specifically for her – in a West End production of Carmen Jones. That same year, Edwards won the Favourite Reality Star award at the 2007 Screen Nation awards. In 2009, Edwards helped launch Bristol Dogs and Cats Home for unwanted pets, and toured the UK in the Queen musical We Will Rock You as Killer Queen.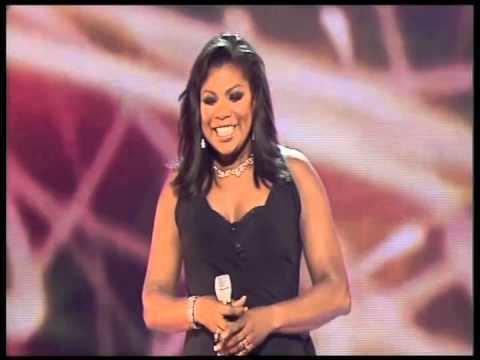 On 21 June 2010 she started her role as Killer Queen in the West End production of We Will Rock You replacing Mazz Murray who was on maternity leave. Edwards took two weeks off to appear in another West End musical, and then returned. Edwards recorded her first single and recorded the rest of her album in Geneva.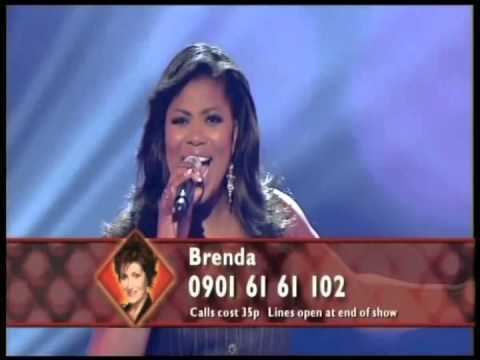 From 13–17 September 2010, Edwards played Diane Steed in "The Human Comedy" at The Young Vic.
In 2010 Edwards announced she would release her debut album in 2011. The first single from the album is titled 'You Know How To Love Me', taken from the musical When Midnight Strikes by Charles Miller and Kevin Hammonds. It received its radio premiere on Radio 2 and was released on 15 November 2010.
In 2012 Edwards appeared as legendary blues singer Bessie Smith in a workshop of a musical about her life.
She played Mrs Johnson in 'The Wright Way' the new Ben Elton sitcom for BBC1
In summer 2014 she played a commentator only seen as a giant pair of lips in the Alan Carr interactive gameshow The Singer Takes It All
In 2015/16 Brenda Edwards toured the country in the hit musical Hairspray playing Motormouth Maybelle.
In 2017 she returned to tour the country again with Hairspray, reprising her role as Motormouth Maybelle.
Edwards has been married to her husband Patrick since 1996; the couple currently live in London with Edwards' two children – Jamal and Tanisha – from a previous relationship. Jamal is the creator of SB.TV and now owns Just Jam, a subsidiary Sony record label. In 2011, Edwards and Jamal featured in an advert for Google Chrome.