Born

30 January 1968 (age 53) (

1968-01-30

)

Education

Royal Welsh College of Music & Drama (1984)

Movies and TV shows




Similar People

Derren Litten, Adam Gillen, Janine Duvitski, Oliver Stokes, Peter Duncan




Profiles



Bradley cullen benidorm series interviews tony maudsley
Tony Maudsley (born 30 January 1968) is an English actor, best known for playing Kenneth DuBeke in the ITV comedy series Benidorm.
Contents
Kenneth gay hairdresser benidorm itv interview actor tony maudsley
Career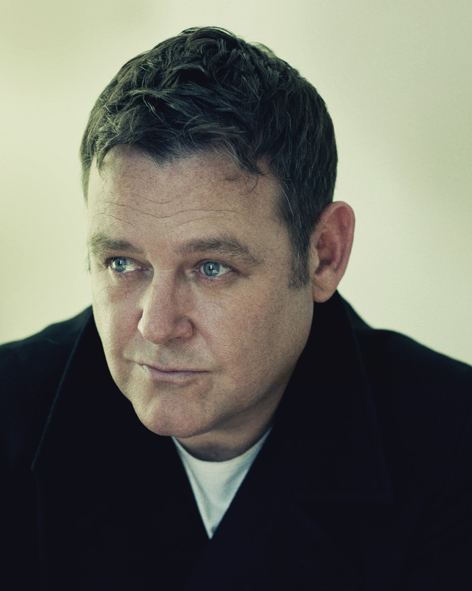 His career started when he landed a role in the film, A Life for a Life, in 1998 where he played the part of Stefan Kiszko to much acclaim. He has also played many small parts on television in between acting in films.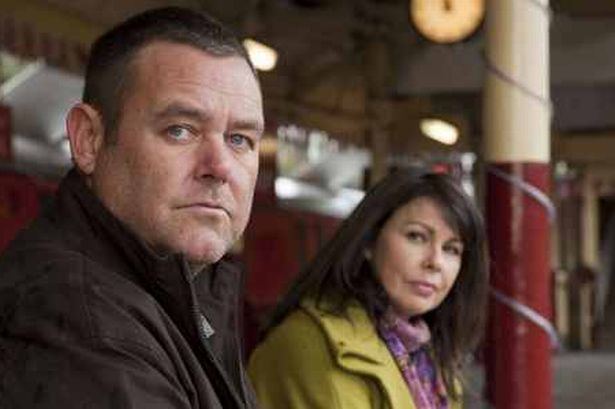 He played the character of Joshua in the BBC Radio 4 situation comedy Revolting People. He has also appeared in series 3, episode 6 of the popular ITV series Doc Martin as a postman. Since 2011 Maudsley has appeared in the ITV award-winning comedy Benidorm playing hairdresser Kenneth Du Beke.
He also appeared in 2 episodes of Sky Living's series 'The Spa' as Stephanie. Also appeared in ITVs Northern Lights as "Doddy" 2006.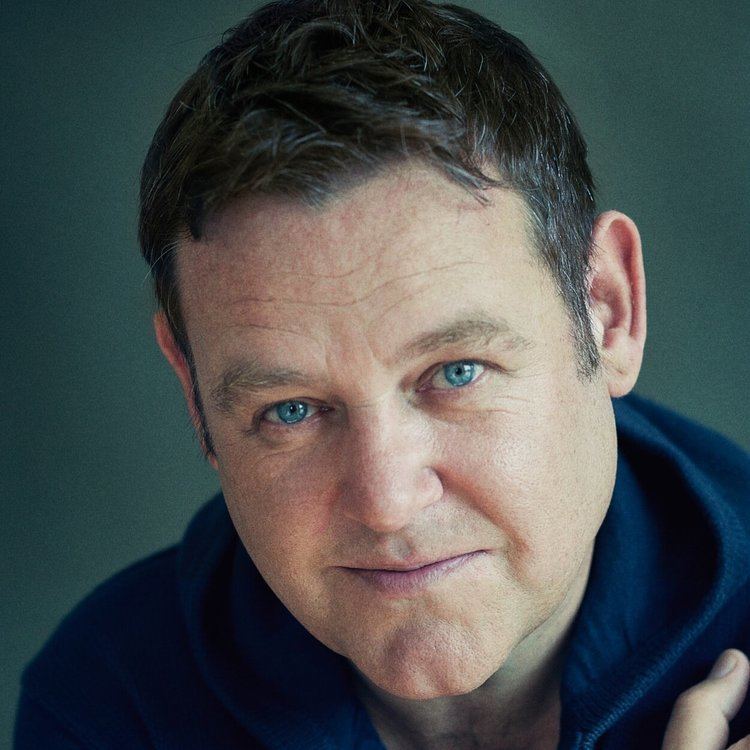 In 2016, he performed the role of Edna Turnblad in the touring season of Hairspray.
In late 2017 he will feature as "The Genie" in Swansea Grand Theatre's Production of Aladdin
Filmography
Actor
-
The Naughty Boys (pre-production)
as
Dad
1991
Coronation Street (TV Series)
as
George Shuttleworth / Rovers Drinker / Bailey
2020
Dun Breedin' (TV Mini Series)
as
Jean
- Episode #1.7 (2020) - Jean (voice)
2019
Summer of Rockets (TV Mini Series)
as
Spearman
- Episode #1.5 (2019) - Spearman
- Episode #1.4 (2019) - Spearman
- Episode #1.2 (2019) - Spearman
2011
Benidorm (TV Series)
as
Kenneth Du Beke
2015
The Bad Education Movie
as
Yo Ho Ho Barman
2015
Ordinary Lies (TV Series)
as
Ralf
- Episode #1.3 (2015) - Ralf
2013
The Job Lot (TV Series)
as
Graham Pleck
2014
Edge of Heaven (TV Series)
as
Joe
- Episode #1.6 (2014) - Joe
2003
Holby City (TV Series)
as
Louis Herrara / Mike Handsley
- Anything You Can Do (2014) - Louis Herrara
- Desperate Measures (2003) - Mike Handsley
2013
New Tricks (TV Series)
as
Simon Pennyman
- Cry Me a River (2013) - Simon Pennyman
2013
The Spa (TV Series)
as
Stephanie
- Guilty Until Proven Innocent (2013) - Stephanie
- Mr Right (2013) - Stephanie
2013
Blandings (TV Series)
as
Cyril Wellbeloved
- Problems with Drink (2013) - Cyril Wellbeloved
- The Go Getter (2013) - Cyril Wellbeloved
- Pig-Hoo-o-o-o-ey (2013) - Cyril Wellbeloved
2012
Secrets and Words (TV Series)
as
JJ Roscoe
- Love Letters (2012) - JJ Roscoe
2011
Monroe (TV Series)
as
Mr. Fraser
- Episode #1.6 (2011) - Mr. Fraser
2011
Being Human (TV Series)
as
Graham
- Type 4 (2011) - Graham
2010
Final Call (Short)
as
The Customer
2010
Garrow's Law (TV Series)
as
Robert Stubbs
- Episode #2.1 (2010) - Robert Stubbs
2010
Back to Nature (Short)
as
Neil
2010
Mo (TV Movie)
as
Peter Kilfoyle
2010
Poirot (TV Series)
as
Supt Crossfield
- Three Act Tragedy (2010) - Supt Crossfield
2009
The Day of the Triffids (TV Mini Series)
as
Blind Police Officer
- Part 2 (2009) - Blind Police Officer
- Part 1 (2009) - Blind Police Officer
2009
Mid Life Christmas (TV Movie)
as
Postman
2009
The Bill (TV Series)
as
Eamonn Fuller
- Unforgiven (2009) - Eamonn Fuller
2009
The Scouting Book for Boys
as
Jim
2009
Heartbeat (TV Series)
as
Lennie Phillips
- The Runaways (2009) - Lennie Phillips
2009
Law & Order: UK (TV Series)
as
Mike Turner
- Care (2009) - Mike Turner
2008
Place of Execution (TV Mini Series)
as
DS Tommy Clough
- Episode #1.3 (2008) - DS Tommy Clough
- Episode #1.2 (2008) - DS Tommy Clough
- Episode #1.1 (2008) - DS Tommy Clough
2008
Inspector George Gently (TV Series)
as
Madsen
- The Burning Man (2008) - Madsen
2008
Waking the Dead (TV Series)
as
Terry Ryan
- Sins: Part 2 (2008) - Terry Ryan
- Sins: Part 1 (2008) - Terry Ryan
2007
Doc Martin (TV Series)
as
Dave the Postman / Dave
- Nowt So Queer (2007) - Dave the Postman
- The Holly Bears a Prickle (2007) - Dave
2007
Wire in the Blood (TV Series)
as
Barry Davies
- The Colour of Amber (2007) - Barry Davies
2007
Harry Potter and the Order of the Phoenix
as
Grawp
2007
The Royal (TV Series)
as
Jimmy Beattie
- Fear of the Expected (2007) - Jimmy Beattie
- Hoping for the Best (2007) - Jimmy Beattie
- Home and Dry (2007) - Jimmy Beattie
- Absent Friends (2007) - Jimmy Beattie
2007
Lilies (TV Mini Series)
as
Sergeant Dodd
- The White Charger (2007) - Sergeant Dodd
2006
Masterpiece (TV Series)
as
Mr. Berry
- The Ruby in the Smoke (2006) - Mr. Berry
2006
The Ruby in the Smoke (TV Movie)
as
Mr Berry
2006
Strictly Confidential (TV Series)
as
Dave
- Episode #1.4 (2006) - Dave
2006
The Street (TV Series)
as
Frannie Doran
- The Flasher (2006) - Frannie Doran
2006
Irish Jam
as
Brian McNulty
2006
Northern Lights (TV Series)
as
Doddy
- Episode #1.5 (2006) - Doddy
- Episode #1.4 (2006) - Doddy
- Episode #1.2 (2006) - Doddy
- Episode #1.1 (2006) - Doddy
2006
The Virgin Queen (TV Mini Series)
as
Captain Morgan
- Episode #1.2 (2006) - Captain Morgan
2005
The Ghost Squad (TV Series)
as
Brendan
- Firewall (2005) - Brendan
2003
Eyes Down (TV Series)
as
Martin Munroe
- Christmas (2004) - Martin Munroe
- Wedding (2004) - Martin Munroe
- Adopted (2004) - Martin Munroe
- Ambition (2004) - Martin Munroe
- Thief (2004) - Martin Munroe
- Baby (2004) - Martin Munroe
- Next Big Thing (2004) - Martin Munroe
- Charity (2003) - Martin Munroe
- Christine's Birthday (2003) - Martin Munroe
- The Clairvoyant (2003) - Martin Munroe
- Face Peel (2003) - Martin Munroe
- First Aid (2003) - Martin Munroe
- Stars in Their eyes (2003) - Martin Munroe
- Indecency (2003) - Martin Munroe
- Holiday Rota (2003) - Martin Munroe
2004
Vanity Fair
as
Joseph Sedley
2004
The Last Detective (TV Series)
as
Billy Muldoon
- Christine (2004) - Billy Muldoon
2003
Ready When You Are Mr. McGill (TV Movie)
as
Ted
2003
Bright Young Things
as
Race Steward
2003
Murphy's Law (TV Series)
as
Danny
- Reunion (2003) - Danny
2003
My Uncle Silas (TV Series)
as
Pikey
- Shandy Lil (2003) - Pikey
2002
Young Arthur (TV Movie)
as
Aloysius
2002
Foyle's War (TV Series)
as
Bill Ferris
- A Lesson in Murder (2002) - Bill Ferris
2002
Rose and Maloney (TV Series)
as
David McVay
- Pilot: Part 2 (2002) - David McVay
- Pilot: Part 1 (2002) - David McVay
2002
The Intended
as
William Jones
2002
Revengers Tragedy
as
Executioner
2002
Nice Guy Eddie (TV Series)
as
O'Malley
- Episode #1.6 (2002) - O'Malley
- Episode #1.5 (2002) - O'Malley
2001
Doc Martin (TV Movie)
as
Billy May
2001
Redemption Road
as
Disco Doorman
2001
Strange Relations (TV Movie)
as
Frank
2001
Merseybeat (TV Series)
as
Simon Lascarides
- Crying Out Loud (2001) - Simon Lascarides
2001
Nice Guy Eddie (TV Movie)
as
O'Malley
2001
Perfect Strangers (TV Mini Series)
as
Peter
- Episode #1.3 (2001) - Peter
- Episode #1.2 (2001) - Peter
- Episode #1.1 (2001) - Peter
2001
In a Land of Plenty (TV Mini Series)
as
Simon Freeman
- Episode #1.10 (2001) - Simon Freeman
- Episode #1.9 (2001) - Simon Freeman
- Episode #1.8 (2001) - Simon Freeman
- Episode #1.7 (2001) - Simon Freeman
- Episode #1.6 (2001) - Simon Freeman
- Episode #1.5 (2001) - Simon Freeman
2001
Peak Practice (TV Series)
as
Ian Fair
- Suffer the Little Children (2001) - Ian Fair
2001
Gentlemen's Relish (TV Movie)
as
Job Agency Manager
2000
Where the Heart Is (TV Series)
as
Mark Hall
- Legacy (2000) - Mark Hall
2000
City Central (TV Series)
as
Arnie / Reggie
- Nutcase (2000) - Arnie / Reggie
2000
The Nine Lives of Tomas Katz
as
Taxi driver
2000
Queer as Folk (TV Series)
as
Faggot Man
- End of the Road (2000) - Faggot Man
- Out of the Closet, Into the Fire (2000) - Faggot Man
2000
The Wilsons (TV Series)
as
Richard
- Episode #1.6 (2000) - Richard
- Episode #1.5 (2000) - Richard
- Episode #1.4 (2000) - Richard
- Episode #1.3 (2000) - Richard
- Episode #1.2 (2000) - Richard
- Episode #1.1 (2000) - Richard
1999
Sleepy Hollow
as
Van Ripper
1999
Plunkett & Macleane
as
Older Clergyman
1998
A Life for a Life (TV Movie)
as
Stefan Kiszko
1997
Underworld (TV Mini Series)
as
Gerald
- Episode #1.5 (1997) - Gerald
- Episode #1.4 (1997) - Gerald
- Episode #1.3 (1997) - Gerald
- Episode #1.2 (1997) - Gerald
- Episode #1.1 (1997) - Gerald
1995
The Biz (TV Series)
as
Roy
Self
2021
The Big Quiz: Coronation Street v Emmerdale (TV Special)
as
Self
2017
Lorraine (TV Series)
as
Self - Guest
- Episode dated 16 September 2020 (2020) - Self - Guest
- Episode dated 11 July 2017 (2017) - Self - Guest
2019
Pointless Celebrities (TV Series)
as
Self - Contestant
- Comedy (2019) - Self - Contestant
2019
Tipping Point: Lucky Stars (TV Series)
as
Self - Contestant
- Episode #5.4 (2019) - Self - Contestant
2018
Celebrity Antiques Road Trip (TV Series)
as
Self
- Episode #8.12 (2018) - Self
2018
Granada Reports (TV Series)
as
Self - Benidorm Live
- 16 July 2018: Evening Bulletin (2018) - Self - Benidorm Live
2018
Benidorm: 10 Years on Holiday (TV Movie documentary)
as
Self
2017
The Royal Variety Performance 2017 (TV Special)
as
Kenneth
2014
Keep It in the Family (TV Series)
as
Self - Special Guest
- Benidorm (2014) - Self - Special Guest
1998
This Morning (TV Series)
as
Self
- Episode dated 15 January 2014 (2014) - Self
- Episode dated 28 May 1998 (1998) - Self
2011
Loose Women (TV Series)
as
Self
- Episode #17.190 (2013) - Self
- Episode #16.45 (2011) - Self
2012
Big Brother's Bit on the Side (TV Series)
as
Self
- Episode dated 9 June 2012 (2012) - Self
2007
Harry Potter and the Order of the Phoenix: T4 Movie Special (TV Movie documentary)
as
Self
2006
Strictly Confidential: Behind the Scenes (TV Movie documentary)
as
Self
Archive Footage
2017
Our Friend Victoria (TV Series documentary)
as
Postman
- At Christmas (2017) - Postman (uncredited)
2009
Victoria Wood: What Larks! Or... What I Did on My Holidays (TV Movie documentary)
as
Postman (uncredited)
References
Tony Maudsley Wikipedia
(Text) CC BY-SA