Address

Park Square, Luton, Bedford LU1 3JU, United Kingdom


Phone

+44 1234 400400




Enrollment

23,859 (2008)




Awards

The Queens Award for Enterprise, International Trade




Region

East


Founded

Ancient




Notable alumni

Gemma Hunt, Becky Jago, Zema Abbey, David Balfe, Stephen Kelman




Similar places

University of Hertfordshire (Hatfield - Hertfordshire), Bedford College - Bedford (Bedford), Anglia Ruskin University (Cambridge), Coventry University (Coventry), Middlesex University (London)

Bedfordshire ( or /?b?df?d???/; abbreviated Beds.) is a county in the East of England. It is a ceremonial county and an historic county, but not an administrative county, as it is divided into three unitary authorities: Bedford, Central Bedfordshire, and Luton.
Contents
Map of Bedfordshire
Bedfordshire is bordered by Cambridgeshire to the northeast, Northamptonshire to the north, Buckinghamshire to the west and Hertfordshire to the southeast; it is sometimes described as being in the South Midlands. It is the fourteenth most densely populated county of England, with over half the population of the county living in the two largest built-up areas: Luton (236,000) and the county town, Bedford (102,000). The highest elevation point is 243 metres (797 ft) on Dunstable Downs in the Chilterns.
The traditional nickname for people from Bedfordshire is "Clangers", deriving from a local dish comprising a suet crust pastry filled with meat in one end and jam in the other.
History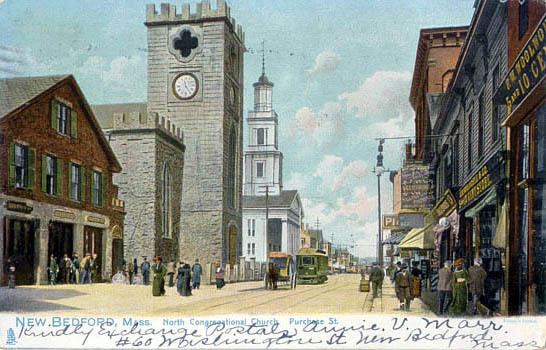 The first recorded use of the name in 1011 was "Bedanfordscir," meaning the shire or county of Bedford, which itself means "Bedas ford" (river crossing).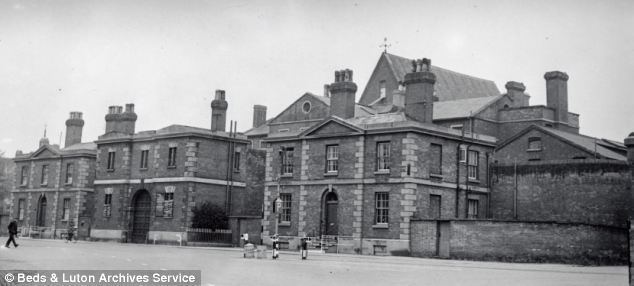 Bedfordshire was historically divided into nine hundreds: Barford, Biggleswade, Clifton, Flitt, Manshead, Redbournestoke, Stodden, Willey, Wixamtree, along with the liberty and borough of Bedford. There have been several changes to the county boundary; for example, in 1897 Kensworth and part of Caddington were transferred from Hertfordshire to Bedfordshire.
Geography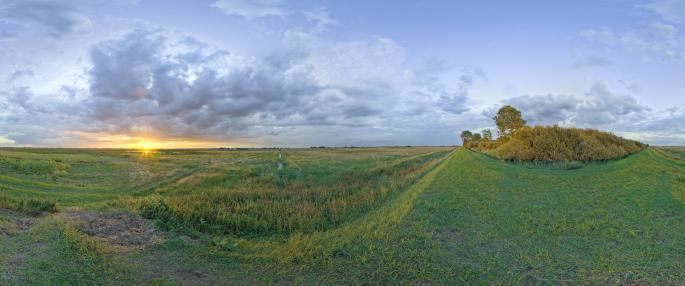 The southern end of the county is on the chalk ridge known as the Chiltern Hills. The remainder is part of the broad drainage basin of the River Great Ouse and its tributaries. Most of Bedfordshires rocks are clays and sandstones from the Jurassic and Cretaceous periods, with some limestone. Local clay has been used for brick-making of Fletton style bricks in the Marston Vale. Glacial erosion of chalk has left the hard flint nodules deposited as gravel—this has been commercially extracted in the past at pits which are now lakes, at Priory Country Park, Wyboston and Felmersham. The Greensand Ridge is an escarpment across the county from near Leighton Buzzard to near Gamlingay in Cambridgeshire.
Economy
This is a chart of trend of regional gross value added of Bedfordshire at current basic prices published (pp. 240–253) by Office for National Statistics with figures in millions of British Pounds Sterling.
Visitor attractions
References
Bedfordshire Wikipedia
(Text) CC BY-SA
(,)http://upload.wikimedia.org/wikipedia/commons/8/81/PurchaseStreetNewBedfordMA.jpg(,)http://i.dailymail.co.uk/i/pix/2013/02/12/article-2277501-1787567B000005DC-815_634x286.jpg(,)http://www.oldukphotos.com/graphics/England%2520Photos/Bedfordshire,%2520Luton,%2520Christ%2520Church%2520early%25201910%27s.jpg(,)http://www.bedfordrivervalleypark.org/wp-content/uploads/2013/12/bedford-bridge900.jpg(,)http://www.disused-stations.org.uk/b/bedford_st_johns/bedford(harden_early1960s)sj_old32.jpg(,)http://www.turveybeds.com/turveyabbey1904-1.jpg(,)http://www.hertfordshire-genealogy.co.uk/images/!/h/hexton/hexton-village.jpg
(,)http://www.wildlifebcn.org/sites/default/files/imagecache/page_image_large/sites/bcnp.live.wt.precedenthost.co.uk/files/main-photos/gt%2520fen%2520sunrise%2520ranopama.jpg(,)http://landscape-east.org.uk/sites/default/files/styles/large/public/image/gallery/lcp10051-BartonHills.jpg%3Fitok%3DXn4h7e5q(,)http://www.hartwellfencingandpaving.co.uk/county_large/Bedford_river_by_petesmiles.jpg(,)http://www.wildlifebcn.org/sites/default/files/imagecache/page_image_large/sites/bcnp.live.wt.precedenthost.co.uk/files/main-photos/summer%2520leys%2520view%25201.JPG(,)http://www.dphotographer.co.uk/users/1557/thm1024/img_9454_5_6_tonemapped.jpg(,)http://www.wildlifebcn.org/sites/default/files/imagecache/campaign_banner/sites/bcnp.live.wt.precedenthost.co.uk/files/_DSC5001_2_5%2520Panorama_hdr.jpg(,)http://www.army-technology.com/uploads/newsarticle/733633/images/149147/large/4-landscape.jpg(,)http://tommyscapes.com/wp-content/uploads/2014/04/The-Grand-Stage.jpg(,)https://c2.staticflickr.com/8/7356/14179556422_ddda59838a_b.jpg(,)https://c2.staticflickr.com/6/5151/6952629340_1dde274d14_b.jpg(,)http://www.lda-design.co.uk/wp-content/uploads/2013/12/Central-Bedfordshire.png(,)http://www.daveporterphotography.co.uk/wp-content/uploads/galleries/post-4046/1%2520Dusk%2520Road%2520bridge%2520Bedford.jpg(,)http://landscapesofengland.co.uk/wp-content/uploads/2011/02/CardingtonSheds_640_Web.jpg(,)http://www.english-heritage.org.uk/content/images/story-england/stuarts/large-boscobel-parterre(,)http://www.jamesgphotography.co.uk/wp-content/gallery/everywhere-else/Luton-Rainbow-Bedfordshire-Landscape-Photography.jpg(,)http://www.geo-east.org.uk/special_projects/images/500x225_sundon_hills_grassland_tlp.jpg
(,)http://thebedfordonbedford.com/wp-content/uploads/2011/01/The_Bedford-0011-570x380.jpg(,)http://static01.nyt.com/images/2012/12/02/nyregion/02DINEWE2_SPAN/02DINEWE2_SPAN-articleLarge.jpg(,)http://www.greatwallbedford.com/wp-content/uploads/2012/11/take-out-bedford.jpg(,)http://www.omnihotels.com/-/media/images/hotels/pitbsr/restaurants/pitbsr-omni-bedford-springs-resort-1796-restaurant.jpg(,)http://restaurantclub.com/files/2012/01/bedford.jpg(,)http://media-cdn.tripadvisor.com/media/photo-s/02/dd/31/16/amici.jpg(,)http://www.bedfordchicago.com/wp-content/uploads/bedford-pe4.jpg(,)http://media-cdn.tripadvisor.com/media/photo-s/03/80/ea/6a/bedford-post-the-farmhouse.jpg(,)http://www.bedfordvillageinn.com/d/bedfordvillageinn/media/Dining/__thumbs_704_383_crop/bvi_keepingroom1.jpg(,)http://media-cdn.tripadvisor.com/media/photo-s/02/d7/1e/cc/peking-palace-restaurant.jpg(,)http://www.luigisbedford.com/wp-content/uploads/2013/02/hero3.jpg(,)http://www.cheekychicago.com/wp-content/uploads/2011/08/The-Vault-Room-at-The-Bedford.jpg
(,)http://www.beds.ac.uk/__data/assets/image/0009/45945/acebedford3570.jpghires.jpg(,)http://www.beds.ac.uk/__data/assets/image/0008/45926/townbedford570.jpghires.jpg(,)http://www.bedfordshire-news.co.uk/images/localworld/ugc-images/276460/Article/images/26141330/9619690-large.jpg(,)http://www.bedfordshire-news.co.uk/images/localworld/ugc-images/276460/Article/images/26141330/9619689-large.jpg(,)http://bier-traveller.com/wp-content/uploads/2012/05/Bedford-Friday-Night-1.jpg(,)http://bier-traveller.com/wp-content/uploads/2012/05/Bedford-Friday-Night-2.jpg(,)http://upload.wikimedia.org/wikipedia/commons/c/ce/JohnBunyanStatueBedford.jpg(,)http://farm7.staticflickr.com/6009/5984337330_b734c993f5_b.jpg(,)http://i.ytimg.com/vi/rn-hT6QIFaA/0.jpg(,)http://www.towntalk.co.uk/subdomains/lib/image.php/29037_Untitled.jpg%3Fdomain%3D.co.uk%26image%3Dhttp://www.bedford.towntalk.co.uk/images_folder/eventsimg/29037_Untitled.jpg(,)http://upload.wikimedia.org/wikipedia/commons/0/0f/C20WarMemorialBedford.JPG(,)http://www.charleswells.co.uk/wp-content/uploads/2014/07/logo-text.png
(,)http://s3-eu-west-1.amazonaws.com/nusdigital/image/images/4416/original/Soc_Icons%2520copy%25202.jpeg(,)https://pbs.twimg.com/media/CAxcCkpUYAAYCze.jpg:large(,)http://www.beds.ac.uk/__data/assets/image/0010/110611/button-stack.png(,)http://image.slidesharecdn.com/practisingideas-week12seminar-150112115028-conversion-gate01/95/practising-ideas-week-12-seminar-13-638.jpg%3Fcb%3D1421085395(,)http://image.slidesharecdn.com/practisingideas-week12seminar-150112115028-conversion-gate01/95/practising-ideas-week-12-seminar-10-638.jpg%3Fcb%3D1421085395(,)http://www.bedfordlanguagecentre.co.uk/Images/Logo.png(,)http://www.asheconstruction.co.uk/wp-content/uploads/2013/09/5-STAR-Delivery-LOGO.jpg
(,)http://www.bedford.gov.uk/images/townbridgeswan2.jpg(,)http://media-cdn.tripadvisor.com/media/photo-s/01/37/d4/6e/luton.jpg(,)http://s0.geograph.org.uk/geophotos/03/18/73/3187355_0f3e02f2.jpg(,)https://fbexternal-a.akamaihd.net/safe_image.php%3Fd%3DAQCz0YLJh3J0HSBL%26w%3D720%26h%3D540%26url%3Dhttp%253A%252F%252Fupload.wikimedia.org%252Fwikipedia%252Fcommons%252Fthumb%252F4%252F41%252FBedfordCornExchange.JPG%252F720px-BedfordCornExchange.JPG(,)http://www.b-mkwaterway.org.uk/wp-content/uploads/2014/03/001_7198a-web-version.jpg(,)http://farm5.staticflickr.com/4028/4639377337_06bdfe219b.jpg