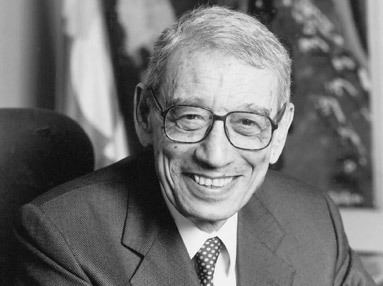 Boutros Boutros-Ghali was born in Cairo on 14 November 1922 into a Coptic Christian family. His father Yusuf Butros Ghali was the son of Boutros Ghali (also his namesake), who was Prime Minister of Egypt from 1908 until he was assassinated in 1910. His mother Safela Mikhail Sharubim was daughter of Mikhail Sharubim (1861–1920), a prominent public servant and historian.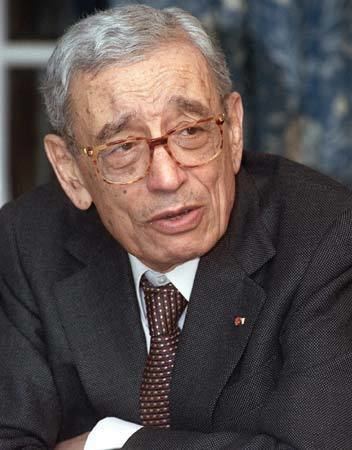 Boutros-Ghali graduated from Cairo University in 1946. He received a PhD in international law from the University of Paris and diploma in international relations from the Sciences Po in 1949. During 1949–1979, he was appointed Professor of International Law and International Relations at Cairo University. He became President of the Centre of Political and Strategic Studies in 1975 and President of the African Society of Political Studies in 1980. He was a Fulbright Research Scholar at Columbia University from 1954 to 1955, Director of the Centre of Research of the Hague Academy of International Law from 1963 to 1964, and Visiting Professor at the Faculty of Law at Paris University from 1967 to 1968. In 1986 he received an honorary doctorate from the Faculty of Law at Uppsala University, Sweden. He was also the Honorary Rector of the Graduate Institute of Peace Studies, a branch of Kyunghee University Seoul.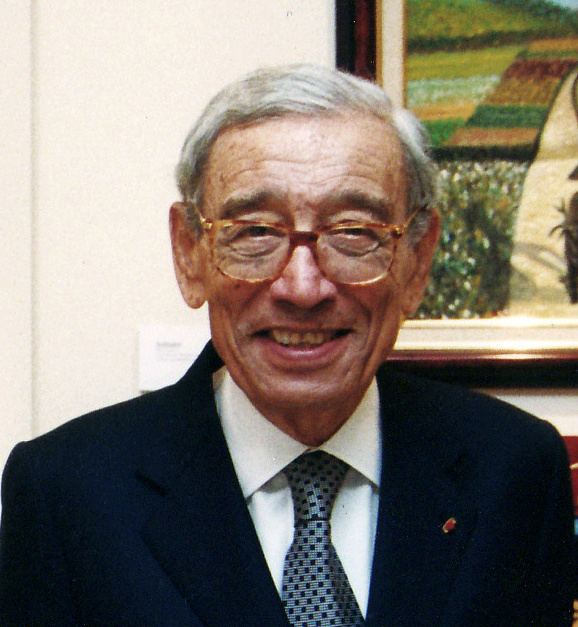 Boutros Boutros-Ghali's political career developed during the presidency of Anwar El Sadat. He was a member of the Central Committee of the Arab Socialist Union from 1974 to 1977. He served as Egypt's Minister of State for Foreign Affairs from 1977 until early 1991. He then became Deputy Minister for Foreign Affairs for several months before moving to the UN. As Minister of State for Foreign Affairs, he played a part in the peace agreements between President Sadat and Israeli Prime Minister Menachem Begin.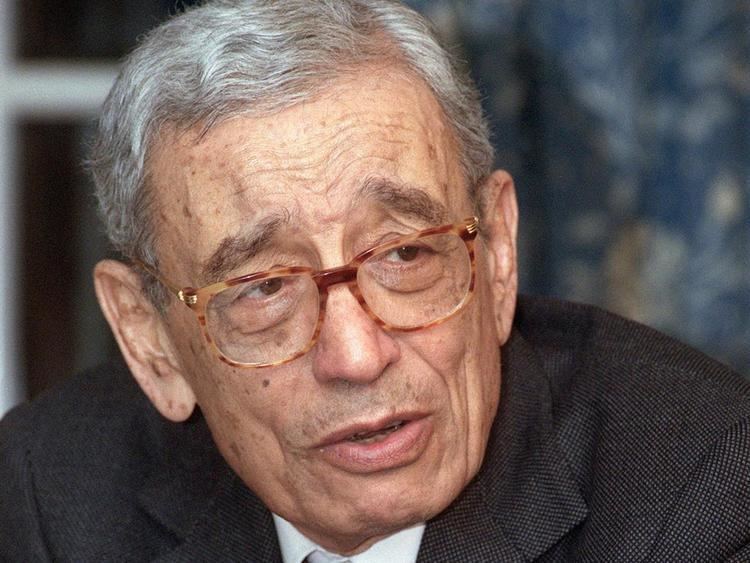 According to investigative journalist Linda Melvern, Boutros-Ghali approved a secret $26 million arms sale to the government of Rwanda in 1990 when he was Foreign Minister, the weapons stockpiled by the Hutu regime as part of the fairly public, long-term preparations for the subsequent genocide. He was serving as UN Secretary-General when the killings occurred four years later.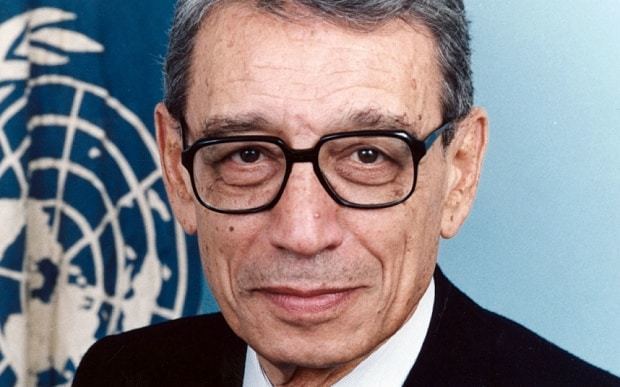 Elected in 1991 as Secretary-General, the top post of the UN, Boutros-Ghali's term in office remains controversial. In 1992, he submitted An Agenda for Peace, a suggestion for how the UN could respond to violent conflict. However, he was criticised for the UN's failure to act during the 1994 Rwandan Genocide, which officially left over one million people dead, and he appeared unable to muster support in the UN for intervention in the continuing Angolan Civil War. One of the hardest tasks during his term was dealing with the crisis of the Yugoslav Wars after the disintegration of the former Yugoslavia. His reputation became entangled in the larger controversies over the effectiveness of the UN and the role of the United States in the UN. Some Somalis believed he was responsible for an escalation of the Somalia crisis by undertaking a personal vendetta against Mohamed Farrah Aidid and his Habr Gidr clan, favouring their rivals, the Darod the clan of the former dictator Mohamed Siad Barre. It was believed that he demanded the 12 July 1993 US helicopter attack on a meeting of Habr Gidr clan leaders, who were meeting to discuss a peace initiative put forward by the leader of the UN Mission in Mogadishu, retired U.S. Admiral Jonathan Howe. It is generally believed that the majority of the clan elders were eager to arrange a peace and to rein in the provocative activities of their clan leader, Mohamed Farrah Aidid, but, after this attack on a peaceful meeting, the clan was resolved on fighting the Americans and the UN, leading to the Battle of Mogadishu on 3–4 October 1993.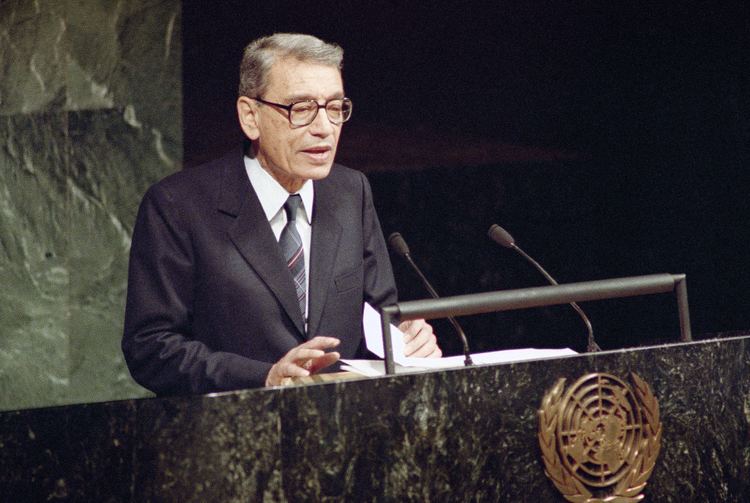 In 1996, ten Security Council members, led by African members Egypt, Guinea-Bissau and Botswana, sponsored a resolution backing Boutros-Ghali for a second five-year term, until the year 2001. However, the United States vetoed a second term for him. In addition to the United States, the United Kingdom, South Korea, and Italy did not sponsor the resolution, but the last three nations voted in support of Boutros-Ghali after the United States had firmly declared its intention to veto. Although not the first vetoed candidate (China vetoed the third term of Kurt Waldheim in 1981 in order to nominate a secretary-general from the Third World), Boutros-Ghali was the only UN Secretary-General not to be elected to a second term in office. He was succeeded at the UN by Kofi Annan.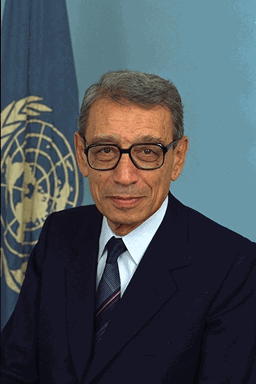 Richard Clarke, Michael Sheehan and James Rubin participated in what they called "Operation Orient Express". Clarke wrote:
Albright and I and a handful of others (Michael Sheehan, Jamie Rubin) had entered into a pact together in 1996 to oust Boutros-Ghali as Secretary General of the United Nations, a secret plan we had called Operation Orient Express, reflecting our hope that many nations would join us in doing in the UN head. In the end, the US had to do it alone (with its UN veto) and Sheehan and I had to prevent the President from giving in to pressure from world leaders and extending Boutros-Ghali's tenure, often by our racing to the Oval Office when we were alerted that a head of state was telephoning the President. In the end Clinton was impressed that we had managed not only to oust Boutros-Ghali but to have Kofi Annan selected to replace him. (Clinton told Sheehan and me, 'Get me a crow, I should eat a crow, because I said you would never pull it off.')
Richard Holbrooke wrote that the United States was opposed to Boutros-Ghali because of the latter's reluctance on approving NATO bombing in Bosnia (something that Kofi Annan supported). He notes that United States opposition to the Secretary General was opposed by all its allies.
Stanley Meisler, biographer of Kofi Annan, writes that Boutros Ghali's reluctance to bomb the Serbs in Bosnia stemmed from French and British opposition to the tactic, as both countries had provided most of the UN peacekeepers and feared that the Serbs would retaliate against their soldiers. Meisler instead suggests that Clinton sought to veto Boutros Ghali's second term to increase his own popularity, as Senator Bob Dole, who was running against Clinton in 1996, had gotten a few votes by repeatedly denouncing Boutros-Ghali vehemently.
In his own autobiographical account, Boutros-Ghali blamed the veto on a variety of factors, including political pressure related to the 1996 US presidential election, friction between the US and UN over issues such as the Bosnian War and the Rwandan Genocide, as well as tension over unpaid UN dues owed by the United States.
Boutros Boutros-Ghali's wife, Leia Maria Boutros-Ghali, née Leia Nadler, was raised in an Egyptian Jewish family in Alexandria and converted to Roman Catholicism as a young woman.
From 1997 to 2002, Boutros-Ghali was Secretary-General of La Francophonie, an organisation of French-speaking nations. From 2003 to 2006, he served as the chairman of the board of the South Centre, an intergovernmental research organisation of developing countries. Boutros-Ghali played a "significant role" in creating Egypt's National Council for Human Rights, and served as its president until 2012.
Boutros-Ghali supported the Campaign for the Establishment of a United Nations Parliamentary Assembly and was one of the initial signatories of the Campaign's appeal in 2007. In a message to the Campaign, he stressed the necessity to establish democratic participation of citizens at the global level. From 2009-2015 he also participated as jury member for the Conflict Prevention Prize, awarded every year by the Fondation Chirac.
Boutros-Ghali died aged 93 in a hospital in Cairo, after having been admitted for a broken pelvis or leg, on 16 February 2016. A military funeral was held for him with prayers led by Coptic Pope Tawadros II. He is buried at Petrine Church in Abbassia, Cairo.
Honorary doctorate from Sciences Po , Russian Academy of Sciences , Catholic University of Leuven , Université Laval , Université de Moncton , Carleton University , Université du Québec à Chicoutimi , Charles III University of Madrid , University of Bucharest , Baku State University , Yerevan State University , University of Haifa , University of Vienna , University of Melbourne , Seoul National University , Waseda University , University of Bordeaux.
The World Affairs Council Christian A. Herter memorial award, Boston (mars 1993)
The Arthur A. Houghton Jr. Star Crystal Award for Excellence de l'Institut afro- américain, New York (novembre 1993)
Member of the Académie des Sciences Morales et Politiques
Honorary membership of the Order of Canada
Honorary membership of the Russian Academy of Natural Sciences, Moscow (April 1994)
Honorary foreign membership of the Russian Academy of Sciences, Moscow (April 1994)
Honourary foreign membership of the Academy of Sciences of Belarus, Minsk, (April 1994)
Fellow of Berkeley College, Yale University (March 1995)
The recipient of the Onassis Award for International Understanding and Social Achievement (July 1995)
:
Grand Cordon of the Order of the Nile
Grand Officer of the Republic
France : Grand Cross of the Legion of Honour
Vatican : Grand Cross of the Sovereign Military Order of Malta
Portugal : Grand cross of the Order of Prince Henry
Sweden : Grand cross of the Order of the Polar Star
Denmark : Knight of the Order of the Elephant
Greece : Grand cross of the Order of the Redeemer
Luxembourg : Grand cross of the Order of Merit of the Grand Duchy of Luxembourg
Germany : Grand cross of the Order of Merit of the Federal Republic of Germany
Belgium : Grand Cordons of the Order of Leopold
Italy : Knight Grand Cross with Collar Order of Merit of the Italian Republic
Canada : Honorary Officer of the National Order of Quebec
Colombia : Grand cross of the Order of Boyaca
Mexico : Grand cross of the Order of the Aztec Eagle
Brazil : Commander of the Order of the Southern Cross
Argentina : Grand cross of the Order of the Liberator General San Martín
Japan : Grand cross of the Order of the Chrysanthemum
South Korea : Grand cross of the Grand Order of Mugunghwa
Nepal : Grand cross of the Order of Birendra Malla
Central African Republic : Grand cross of the Order of Merit
Mali : Grand cross of the National Order of Mali
Ivory Coast : Grand Officer of the National Order of the Ivory Coast
As Secretary-General, Boutros-Ghali wrote An Agenda for Peace. He has also published other memoirs:
The Arab League, 1954-1955 : Ten years of struggle, ed. Carnegie Endowment for International Peace, New York, 1954
New Dimensions of Arms Regulations and Disarmament in the Post Cold War, ed. United Nations, New York, 1992
An Agenda for Development, ed. United Nations, New York, 1995
Confronting New Challenges, ed. United Nations, New York, 1995
Fifty Years of the United Nations, ed. William Morrow, New York, 1995
The 50th anniversary : Annual report on the work of the Organization, ed. United Nations, New York, 1996
An Agenda for Democratization, ed. United Nations, New York, 1997
Egypt's Road to Jerusalem: A Diplomat's Story of the Struggle for Peace in the Middle East, ed. Random House, New York, 1998
Essays on Leadership, (with George H. W. Bush, Jimmy Carter, Mikhail Gorbachev, Desmond Tutu), ed. Carnegie Commission on Preventing Deadly Conflict, Washington, 1998
Unvanquished: A US-UN Saga, ed. I.B.Tauris, New York, 1999
The Arab League, 1945-1955: International Conciliation,, ed. Literary Licensing Publisher, London, 2013