Chinese name

罗美仪




Origin

Ipoh, Malaysia


Pinyin




Occupation

Singer, actress




Birth name

Loo Mee Yee




Name

Bonnie Loo




Ancestry

Hakka








Born

12 July 1994 (age 29) Malaysia (

1994-07-12

)



Similar

Paige Chua , Carrie Wong , Ya Hui




Profiles




Facebook

Instagram
Celebrity chow with bonnie loo
Bonnie Loo Mee Yee (simplified Chinese: 罗美仪; traditional Chinese: 羅美儀; pinyin: Luō Měiyí; born July 12, 1994), is a Malaysia - born Singapore-based, actress and Singer.
Contents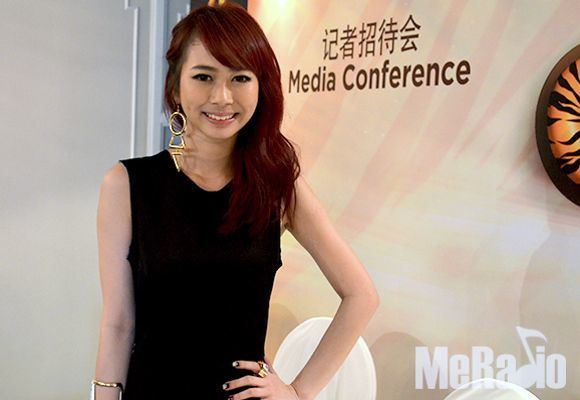 幸福茶点 Xing Fú Chá Diǎn / 罗美仪 Bonnie Loo / 心点心 Xīn Diǎn Xīn
Personal life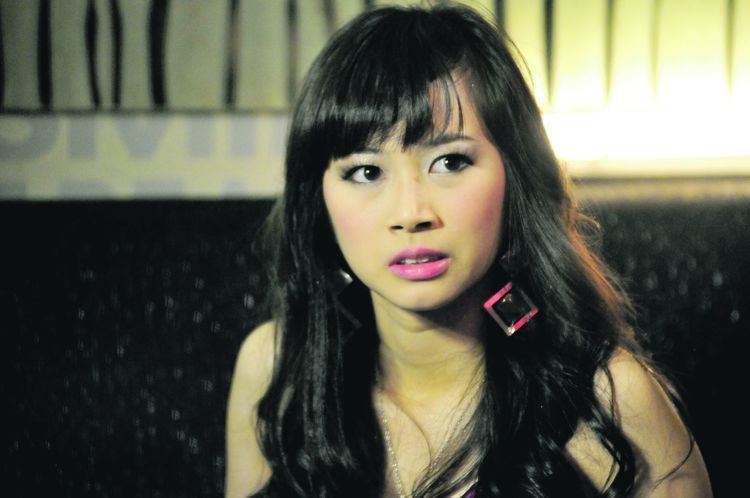 She emerged from the fourth season of Campus SuperStar, one of the Chinese singing competitions held in Singapore. She hails from Riverside Secondary School, Singapore. Loo has an official fanclub called Bonnie Loo FC. She was crowned the first female winner since the first competition in 2006 and won a two-year Mediacorp management contract, $5,000 cash and the opportunity to perform with Taiwan-based singer Ding Dang in Glass Anatomy The Musical.Her instagram is @bonnieloo94
Biography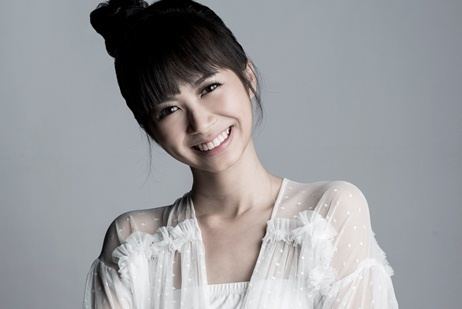 Bonnie Loo was born in Ipoh, Malaysia, and is the oldest of two children. Her family moved to Singapore when she was 12 years old for her studies and her father's work. She had started taking singing lessons when she was ten years old, and participated in close to 300 singing competitions in the region since the age of five. After winning Campus Superstar, she took a leap into stardom.
TV career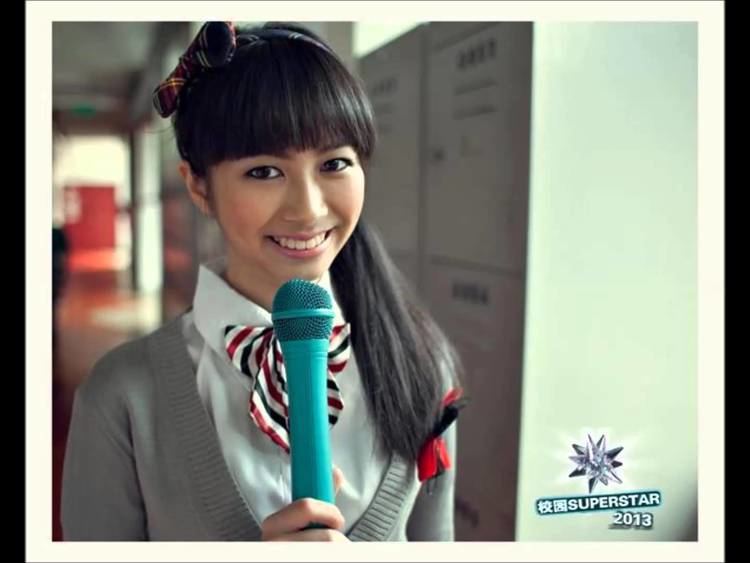 In November 2013, Loo announced that she would be starring in Singaporean television series C.L.I.F. 3 as Yang Hongxi, the daughter of Terence Cao's role, and would be part of a Chinese New Year compilation album in a song together with Julie Tan, Jayley Woo, Ian Fang and Shane Pow in 2014.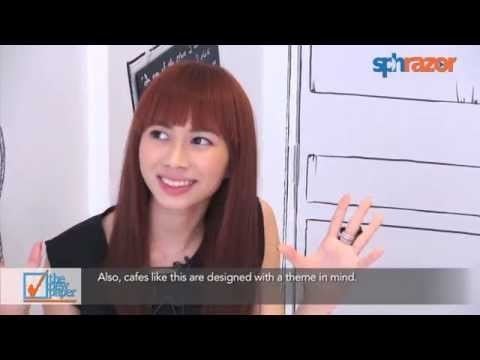 Bonnie Loo announced that she would be starring in a drama entitled Against The Tide in March 2014.
Her versatile abilities as an artiste have led to many naming her as a rising star in the local entertainment scene. In an article by The Straits Times in October 2014, she was labelled as one of the four rising female artistes to look out for in the local entertainment scene, along with Sora Ma, Somaline Ang and Carrie Wong. Furthermore, she was made the face of the October 2014 issue of Cleo Singapore, featuring as one of the rising stars in entertainment.
On November 2, 2014, Loo performed for President Star Charity 2014 along with fellow Mediacorp actresses Jayley Woo, Julie Tan, Seraph Sun and Bharati Rani in a dance segment as part of a challenge between artistes of different genders.
In 2015, Bonnie starred the drama Second Chance 流氓律师 and then went on to star in the drama entitled Tiger Mum, alongside Huang Biren, Yao Wen Long, Julie Tan, Ian Fang and Aloysius Pang. It was her first leading role in a local drama, and her outstanding performance in the drama earned her numerous praises from the audience. She has recently finished filming Crescendo 起飞, a Channel 8 Drama by WaWa Productions, taking the role as the younger version of Cynthia Koh's character. The drama will air on Channel 8 in October 2014. She is also filming the next form drama, "Life - Fear Not" 人生无所畏, slated to start in Aug 2015. She is cast for an upcoming Channel 8 drama, "House of Fortune" 钱来运转, which is set to air in January 2016.
In 2016, Bonnie landed a role in Mediacorp TV Channel 8's mid-year blockbuster drama "The Dream Job", acting as Rebecca Lim's physically disabled younger sister.
Her remarkable progress and performance in "Tiger Mum" as Chen Huiyan earned her a Best Supporting Actress nomination in the Star Awards 2016.
Bonnie reprised her role as Yang Hongxi in Singaporean television series C.L.I.F. 4 in 2016. She also took part in Singaporean blockbuster drama "Hero" and Toggle web drama "Soul Reaper " in 2016. Her role as Guan Meimei in "Hero" landed her a second Best Supporting Actress nomination in the Star Awards 2017. It is also her first nomination for Top 10 Most Popular Artistes in Star Awards 2017.
In 2017, she filmed "Mightiest Mother-in-Law ", alongside Thomas Ong, Chen Li Ping, Paige Chua, Tong Bing Yu and Jeffrey Xu. Following that, Bonnie was given a chance to take part in an acting course in the famed Beijing Film Academy, which was conducted by Feng Yuan Zheng. She finished filming her first leading role in year-end Channel 8 drama series, My Teacher Is a Thug ", with Li Nanxing and Cavin Soh.
She is now currently filming a new long form drama, Life Less Ordinary with Chen Liping & Xiang Yun,which will broadcast in 2 Oct 2017.
Music career
After winning Campus Superstar, she subsequently appeared in other television shows and concerts. Loo was then personally invited by Eric Moo to perform during his concert on June 1, 2013. She was guest star for The Sheng Siong Show on June 9. On 13 July, she performed at the PAssion Pop Concert, part of the People's Association's PAssion Around The Bay. She appeared as special guest during the finals of Hey Gorgeous, a campus talent search on 15 July.
Subsequently, Loo was signed to one of Asia's key music labels, S2S Pte. Ltd., thus becoming the first winner of Campus SuperStar to be signed to a record label. During an interview, Loo mentioned that she would take a break from her studies and embark on her singing career after completing her GCE O-Level examinations.
On July 24 to August 3, 2014, she would be starring in a Toy Factory Productions musical, entitled Innamorati, which features 12 songs sung by Eric Moo. Among the other members of the cast include Wong Jinglun, Tay Kewei and Sugie Phua.
On September 30, 2014, Loo released her first single, entitled "Don't Want To Admit" (不想承认), which would be included in her debut album, "Bonnie 羅美儀", which was released on 2 October 2014. The music video was uploaded on YouTube on 6 October 2014. Her second single, "YOLO"'s music video was uploaded on YouTube on 31 October 2014.
In May 2015, she was invited to take part in the Singapore auditions for the fourth season of The Voice of China, to earn a chance to represent Singapore in the competition. She managed to nab a spot in the top 3 positions, but was unable to represent Singapore in the actual competition. The competition was won by fellow record label artiste, Alfred Sim.
On September 31, 2015, the record label she was under, S2S, and its distribution arm, Sense Corporation, ceased operations in Singapore and the rest of South-east Asia, Hong Kong and Taiwan. She is currently looking for a new record label to manage her activities as a singer.
She featured in The Crescendo Concert on 14 November 2015 along with other artistes such as Liang Wern Fook, Lee Wei Song, Stella Seah, Chriz Tong as well as Ling Kai. The concert traced the evolution of Singapore Mandarin music and is an extension from the upcoming Channel 8 drama Crescendo, about local music enthusiasts who struggle to keep afloat.
Furthermore, she also landed herself a nomination in the 2016 Star Awards for the Best Theme Song for 未知数 in "Tiger Mum".
Although she was no longer under a record label for her singing activities, Bonnie was a guest singer for many events and concerts such as Roy Li's concert and singer-songwriter Tay Kewei's full-fledged solo concert 'Chi'.
Subsequently, Bonnie uploaded a music video of "未知数", the song which earned her the Best Theme Song nomination for the Star Awards in 2016. It was an unplugged version of the original and was specially arranged by Roy Li for her. In addition, Roy Li was also the producer for her music video. Following that, she partnered Noontalk Media's artiste, Chong Zhe and released a cover of popular Korean song "Banmal Song" on her official YouTube channel. She also released a music video of "守护你" and "等一等爱情", sub-theme songs she sang for Singaporean Blockbuster Drama Hero.
In 2017, she was casted in "Crescendo The Musical", which is an extension of the popular 2015 Channel 8 blockbuster drama series, Crescendo. She reprised her role as Ya Fang, and acted alongside Brian Ng, Shane Pow, Youyi, Daren Tan and Boon Hui Lu.
Campus Superstar 2013
Bonnie was a contestant in Campus Superstar 2013. She won 1st place in the finals.
Awards and nominations
The Star Awards are presented by Mediacorp.
Filmography
Actress
2021
The Heartland Hero (TV Series)
as
Sophie
2021
The Heartland Hero (TV Series)
as
Sophie
2020
Super Dad (TV Series)
as
Liu Hui Ying (2020)
2019
C.L.I.F. 5 (TV Series)
as
Lu Kexin
2019
Old Is Gold (TV Series)
as
Silver Sung
2019
Walk with Me (TV Series)
as
Chen Yu Qin (2019)
2019
Limited Edition (TV Series)
as
Xuan Xuan
2017
Life Less Ordinary (TV Series)
as
Zhang Qi Yuan
2017
My Teacher is a Thug (TV Series)
as
Zeng Kai Xin / Jia Kai Xin
2017
Mightiest Mother-in-Law (TV Series)
as
Qi Wan Ling
2016
Hero (TV Series)
as
Guan Mei Mei
2016
Soul Reaper (TV Series)
as
Hazel
2014
C.L.I.F. (TV Series)
as
Candy
2016
The Dream Job (TV Series)
as
Qiu Xinling
2016
House of Fortune (TV Series)
as
Qian Ning Ning
2015
Life - Fear Not (TV Series)
as
Peng Chu Er
2015
Crescendo (TV Series)
as
Young Wang Ya Fang (2015)
2014
You Can Be an Angel Too (TV Series)
as
Zhu Xiao Rou
2014
Against the Tide (TV Series)
as
Liu Xiaojing
- Justice in the Shadows (2014) - Liu Xiaojing
- No Light to Call My Own (2014) - Liu Xiaojing
- Does Justice Exist? (2014) - Liu Xiaojing
- The Last Look in Her Eyes (2014) - Liu Xiaojing
2014
The Caregivers (TV Series)
as
Coco
Soundtrack
2019
How Are You? (TV Series) (performer: "Singing for you everyday")
2018
Heart to Heart (TV Series) (performer: "Happiness Refreshment")
2018
Jalan Jalan (TV Series) (performer: "Even If I'm Still Upset")
2018
118 Reunion (TV Series) (performer: "Hazy")
2017
My Teacher is a Thug (TV Series) (performer: "Do-Re-Mi")
2017
Mightiest Mother-in-Law (TV Series) (performer: "Finally Understand")
References
Bonnie Loo Wikipedia
(Text) CC BY-SA