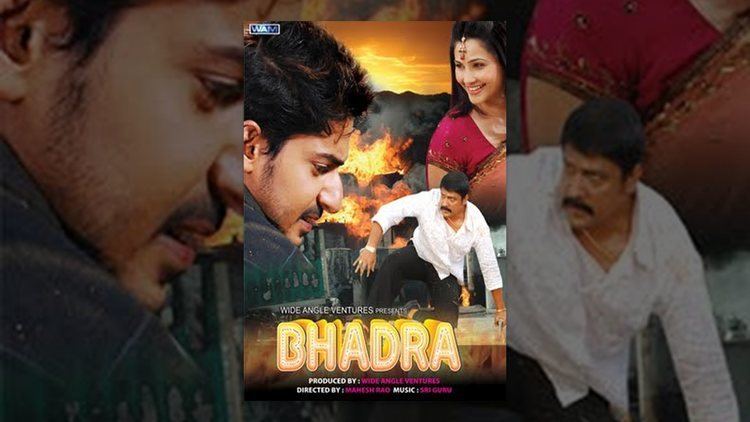 Bhadra (Ravi Teja) and Raja (Arjan Bajwa) are the thickest of friends. When Raja comes to the city to visit Bhadra, Bhadra notices Raja's sister, Anu (Meera Jasmine), and is attracted to her instantly. When Raja visits his home village, Bhadra visits along with him. Anu, who returns from London, is impressed by Bhadra, who continually impresses her, based on her tastes. He gets along well with Raja's and Anu's family, in the meanwhile convinces them that he would make a prospective groom for Anu.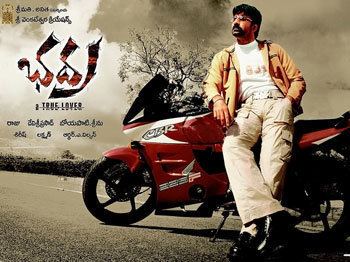 Anu's family, mainly her brother Surendra (Prakash Raj) and cousin, are involved in regional gangs in their village. When Anu takes out Bhadra to the temple for a visit, without the knowledge of Surendra, a rival gang member group is attacked by Anu's cousin's group members and one of the member of the rival group gets hold of Anu and threatens to kill Anu. In a swift action of bravery and skill, Bhadra knocks down the rival group member.
After this incident, Surendra gives Bhadra a talk about why things are so violent in the village. He explains how he is a master's degree holder from a prestigious university (BITS Pilani) and how his wife is also a master's degree holder. Unfortunately, due the nature of the villages, the rivalry is deadly and fatal. He ultimately says, even though the villages are violent, he will remain a noble person, with high ideals.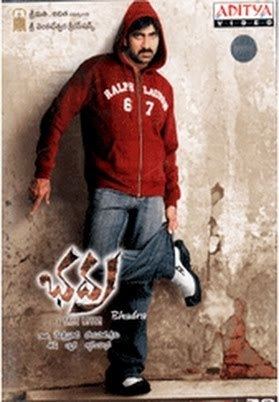 After a few days though, in the most ungrateful manner and a show cowardice, the rival gang fights with fierce brutality, and the rival gang leader Veerayya (Pradeep Rawat) murders Raja's entire family, except Anu. Bhadra makes the promise to Surendra that he will take up the responsibility of Anu and that he will eventually marry her. In the process, he also becomes a rival of Veerayya as he kills his younger brother Tulasi (Subbaraju) to protect Anu.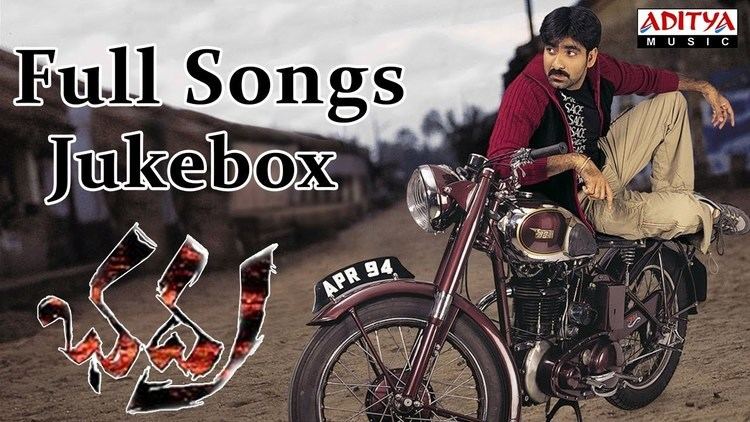 After the tragedy, Bhadra and Anu head back to Bhadra's city to attend his sister's marriage. The movie shows the jovial aspects of the marriage ceremonies. At the end of the marriage, an uncle of Bhadra insults Anu and tells her to leave him and bribes her money to leave. Bhadra turns furious to his uncle and promised that he will marry Anu, whatever may come. Just as Anu and Bhadra go out to eat, the original rival gang of Veerayya returns and Bhadra, in a fit of deep rage and anger, kills all the rival gang members, chases them down a few miles. Realizing he left Anu behind, he goes back to find she is gone and then instantly becomes deeply dejected and despondent. This is when his father asks him to tell him what happened. The story he tells his father is the story that is written above.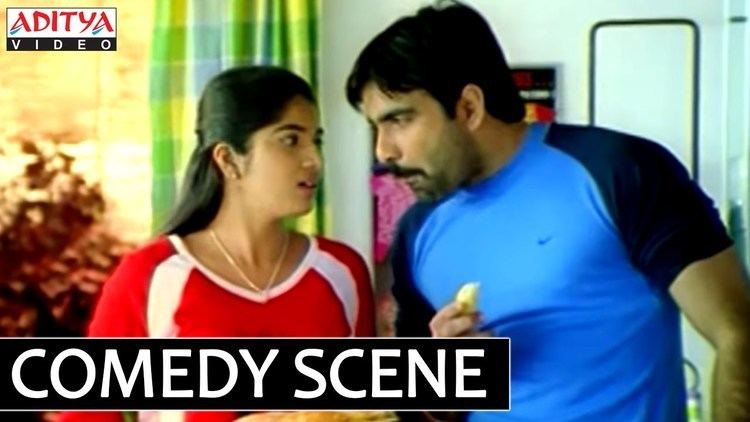 Meanwhile, Surendra's men trace Anu and bring her to Bhadra's home. Feeling that she is not safe anymore here, Bhadra plans to send her abroad. Anu is not happy with his decision as she loves him. After some circumstances, Anu comes to know that Bhadra too loved her while Bhadra is fighting with the gang of Veerayya. At last Veerayya is killed and Bhadra & Anu live a happy life forever.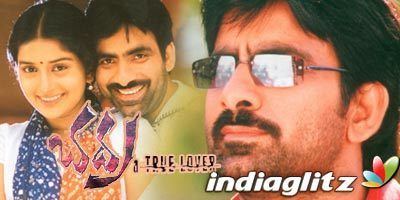 Ravi Teja – Veera "Bhadra"
Arjan Bajwa – Raja
Meera Jasmine – "Anu" Radha
Prakash Raj – Surendra
Pradeep Rawat – Veerayya
Subbaraju – Tulasi
Murali Mohan – Bhadra's father
Surekha Vani
Linda Arsenio
Brahmaji – Basava
Sunil
Padmanabham
Revathi – Bhadra's sister
Raghunatha Reddy
Sanober Hererkar – Bhadra's cousin
Deepthi – Renu
Vizag Prasad
Shanoor Sana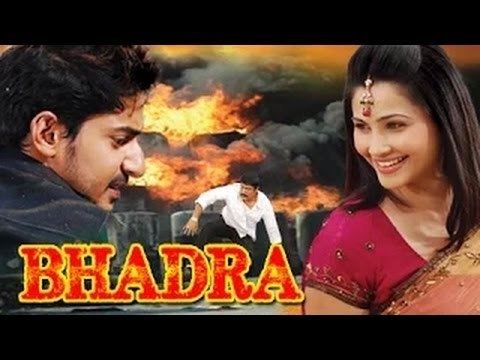 Boyapati Srinivas, cousin of Posani Krishna Murali and erstwhile assistant director of Muthyala Subbaiyah had narrated the script of Bhadra to Allu Arjun after the release of his debut film Gangotri. Arjun liked the script and insisted to narrate the script to Dil Raju who immediately okayed the script. Busy schedules meant that Allu Arjun couldn't do this film. Jr. NTR and Prabhas were also considered for the lead roles. Finally, Ravi Teja got selected as hero. The film was made in a moderate budget of 5 to 6 Crores.
Music was Scored by Devi Sri Prasad while Lyrics were provided by Sirivennela Sitarama Sastry, Bhaskarabhatla Ravikumar, Vishwa and Kulasekhar. The audio was highly successful and the songs were chartbusters at that time
The film was declared a blockbuster, as it is the only movie that has collected nearly 180 million in the second week in the year. It released with nearly 150 prints.
Idlebrain wrote:"Bhadra is an average formula film, which runs on the strengths of Ravi Teja". Fullhyd wrote:"Bhadra is another version of the kind of chug-a-lug entertainment that made Idiot and Amma Nanna O Tamil Ammayi worthy of a mention in conversations that are going nowhere". Sify wrote:"The basic problem of Bhadra is that it is a poor clone of Okkadu and there is hardly anything new in presentation and packaging". Indiaglitz wrote:"The problem for Bhadra is tries to be masala film among masala films ---- it incorporates all the big elements". Telugucinema wrote:"Bhadra more concentrates on lighter aspect in the first half and soon drifts into mundane faction drama in the second half. It is laced with cliched faction film formulae, Tata Sumo chases, killings and counter killings, flashback method, and gory".