Native name

শাকিব খান




Years active

1999–present




Height

1.88 m




Full Name

Masud Rana




Organization

SK Films




Residence

Dhaka, Bangladesh


Nationality

Bangladeshi




Name

Shakib Khan




Parents

Abdur Rab, Nurjahan




Occupation

Actor,Film producer


Role

Film actor








Born

28 March 1983 (age 32) (

1983-03-28

) Narayanganj, Bangladesh


Notable work

Bhalobaslei Ghor Bandha Jay Na, Khodar Pore Ma, Amar Praner Priya


Movies

Kingdom, Hitman, Hero: The Superstar, Mental, Purno Doirgho Prem Kah


Similar People

Apu Biswas, Shabnur, Pori Moni, Purnima, Bobby


Profiles




Facebook
Shakib Khan Family | শাকিব খান পরিবার | Actor Shakib Khan with his Real Life Family
Shakib Khan (Bengali: শাকিব খান) is a Bangladeshi film actor. He made his debut in Ananta Bhalobasha (1999), though it did not lead to widespread fame. After a few years, Khan established himself as one of the most successful actors in Bangladeshi film history. In his career, Khan has received various awards, including three National Film Awards for Best Actor, for Bhalobaslei Ghor Bandha Jay Na (2010), Khodar Pore Ma (2012), and Aro Bhalobashbo Tomay (2015) and Eight Meril Prothom Alo Awards.
Contents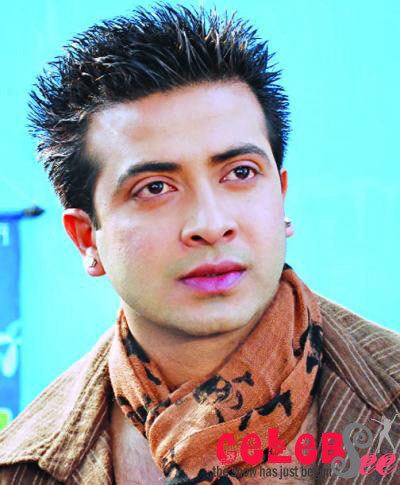 Beside this career, Shakib also a producer. His first produced movie was Hero: The Superstar under his own banner SK films.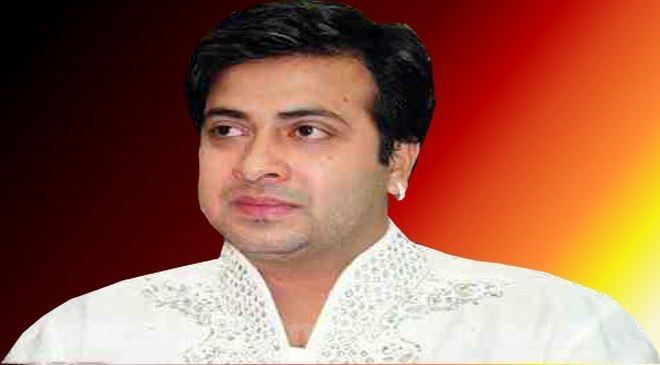 Early life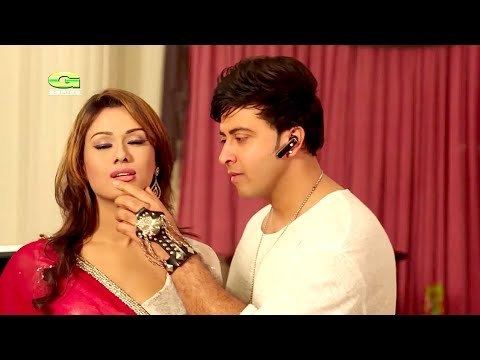 Shakib Khan was born in Narayanganj, Dhaka, Bangladesh. His father Abdur Rab was a government officer and his mother Nurjahan is a housewife. His father's job required the family to relocate frequently from one city to another during his school years. He had good results in the Secondary School Certificate (SSC) and Higher Secondary School Certificate (HSC) exams.
Besides education, he also had an interest in dancing. He completed a dancing course under film choreographer Aziz Reza. In 1998 he went to Bangladesh Film Development Corporation (BFDC) with his dance master Aziz Reza, a studio of Bangladeshi film industry at that time, where he met a photographer who asked him to take part in a photo shoot. During the photo shoot, film director Abul Khair Bulbul noticed Shakib and offered him the leading role in his movie Shobaito Shukhi Hote Chai. Shakib accepted the offer. But Shakib Khan made his debut in the big screen with Ananta Bhalobasha (1999) directed by Sohanur Rahman Sohan.
Career
Shakib Khan made his film career debut in 1999 in Anontho Bhalobasha directed by Shohanor Rahman Shohan. Khan's films include: Amar Swapno Tumi (2005), Chachu (2006), Koti Takar Kabin (2006), Dadima (2006), Biye Bari (2006), Doctor Bari (2007), Pitar Ason (2007), Ek Takar Bou, Mone Prane Acho Tumi (2008), Tumi Swapno Tumi Shadhona (2008), Amar Praner Priya (2009), Mone Boro Kosto (2009), Shaheb Name Golam (2009), Jaan Amar Jaan (2009), Bhalobashar Lal Golap (2009), Bolbo Kotha Bashor Ghore (2009), Preme Porechi (2010), Poran Jaye Jolia Re, Nissash Amar Tumi (2010), Hai Prem Hai Bhalobasa (2010), Matir Thikana (2011), Tiger Number One (2011), Boss Number One (2011) Tor Karone Beche Achi (2011), Priya Amar Jaan (2011), King Khan (2011), Mayer Morjada (2006), Amar Praner Swami (2007), Priya Amar Priya (2008), Bhalobaslei Ghor Bandha Jay Na (2010), Number One Shakib Khan (2010), Khodar Pore Ma (2012), Don Number One (2012), My Name Is Khan (2013), Bhalobasha Aaj Kal (2013), Purno Doirgho Prem Kahini (2013), Faand: The Trap (2014), Hero: The Superstar (2014), Purno Doirgho Prem Kahini 2 (2016), Samraat: The King Is Here (2016), Mental (2016), Shikari (2016), Bossgiri (2016) and others.
From 2011 to 2015 he was the president of the Film Artist Association and is engaged in various cultural activities. He is also the brand ambassador of Pran Power Energy drink and Asian Duplex Town.
Personal life
Khan married co-actor Apu Biswas in a private wedding ceremony at Khan's Gulshan house in Dhaka on 18 April 2008, but kept it secret until 2017. Their son (Abraham khan Joy) was born on 27 September 2016. Since 2011, Shakib Khan has been the president of the Film Artist Association till 18 May 2017. He has also done some philanthropic work, such as supporting the Rana Plaza cause. On 10 February 2014 he launched his own production house, SK Films.
Awards and nominations
National Film Awards
Meril Prothom Alo Awards
Uro-CJFB Performance Award
Winner: Best Actor for Priya Amar Priya 2008
Winner: Best Actor for Amar Praner Priya 2009
Winner: Best Actor for Number One Shakib Khan 2010
Winner: Best Actor for King Khan 2011
Winner': Best Actor 2012
Diamond World Channel I Best Award
Nominated for Best Actor
Walton Boishakhi Star Award
Winner': Best Actor 2011
Lux Channeli performance award
Nominate: Best Actor for Shubha 2006 Critic
Nominate: Best Actor for Shubha 2006
Winner: Best Actor for Tui Jodi Aamar Hoiti Re 2008
BCRA award
Winner: Best Actor for Jaan Amar Jaan 2009
Dhallywood Film and Music Awards
Winner: Best Actor for Ek Taker Bow 2009
Winner: Best Actor 2011
Film Award Bangla (FAB 2010)
Also known as "West Bangla and East Bangla" film award
Nominate: Best Actor for Amar Praner Priya 2009
Bachsach Award
Winner: Best Actor for Jodi bou sajogo 2008
Akota Award 2005
Nominate: Best Actor for Amar Swapno Tumi
Binodon Bichitra Award 2010
Winner: Best actor for Number One Shakib Khan
Babisas Award
Winner: Best actor for Number One Shakib Khan 2010
Showbiz Award 2010
Winner: Best actor for Bhalobashar Lal Golap
4th Cholochitra Mela 2012
Special award – honoured as new generation actors
Television appearances
Eid special episodes – Amar Ami (2009)... Guest
Eid special Talk Show – Nokhotro Jugol (2010).... Guest
Etv special show – Hot Sit With King Khan Shakib (2011)
Eid special – Ke Hotey Chay Kotipoti (2011)...Guest
Eid special- Prio Juti (2011)...Guest
Eid special- Tin Tarar Golpo (2011)...Guest
Eid special- Amader Devdas (2012)...Guest
Eid special- SuperStar(2012)...Guest
Eid special- Star Night with Shakib Khan(2012)...Guest
Eid special – Shudhui Adda...Guest
References
Shakib Khan Wikipedia
(Text) CC BY-SA