Full Name

Irving Lahrheim




Name

Bert Lahr




Cause of death

pneumonia


Role

Actor




Occupation

Actor, comedian




Buried

Union Field Cemetery




Years active

1925–67








Born

August 13, 1895 (

1895-08-13

) New York City, New York, U.S.


Died

December 4, 1967, New York City, New York, United States


Children

John Lahr, Jane Lahr, Herbert Lahr




Spouse

Mildred Schroeder (m. 1940–1967), Mercedes Delpino (m. 1929–1939)




Movies

The Wizard of Oz, Flying High, Meet the People, The Night They Raided M, Ship Ahoy




Similar People

Ray Bolger, Jack Haley, Frank Morgan, Billie Burke, Margaret Hamilton
What s my line the harlem globetrotters bert lahr stubby kaye panel dec 30 1956
Bert Lahr (August 13, 1895 – December 4, 1967) was an American actor, particularly of stage and film, and comedian. Lahr is known for his role as the Cowardly Lion, as well as his counterpart Kansas farmworker Zeke, in The Wizard of Oz (1939). He was well known for his explosive humor, but also adapted well to dramatic roles and his work in burlesque, vaudeville, and on Broadway.
Contents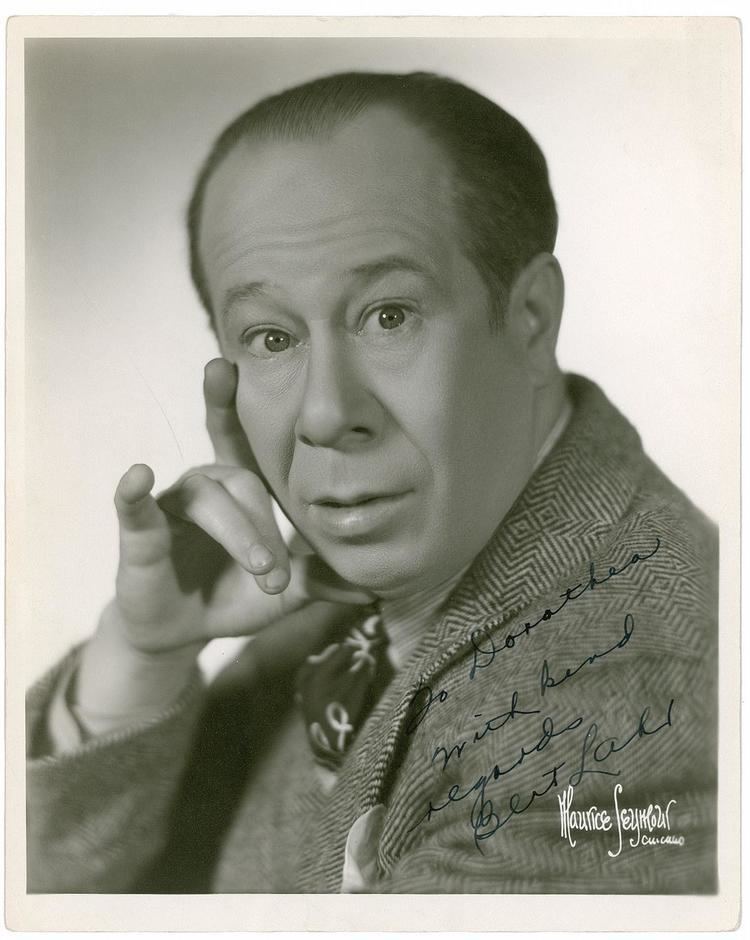 What s my line bert lahr 1963 tv show
Early life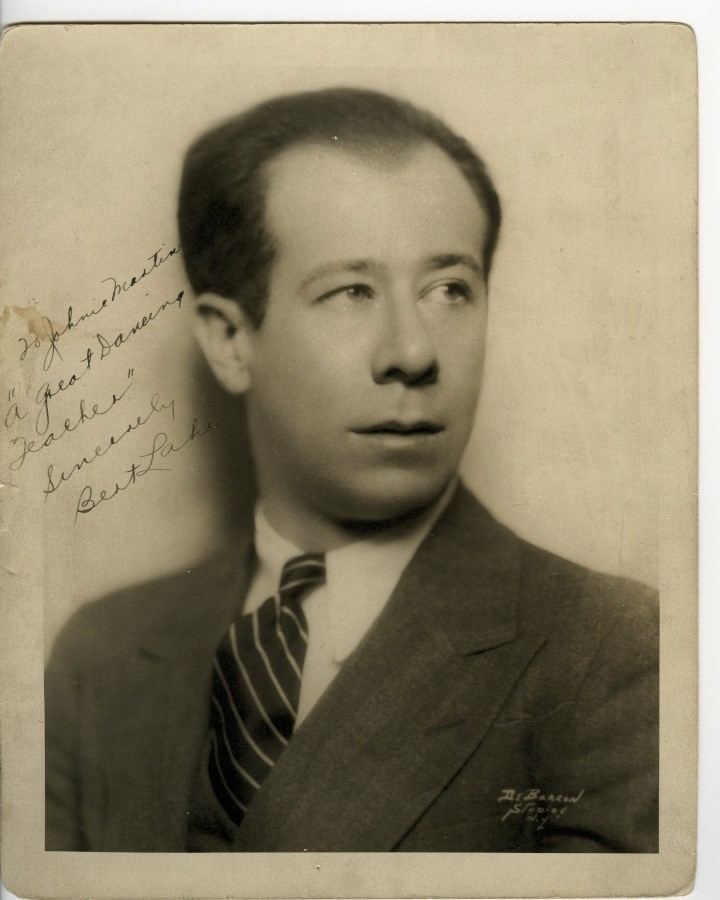 Lahr was born as Irving Lahrheim, in New York City, the son of Augusta (1871-1932) and Jacob Lahrheim (1870-1947). His parents were German Jewish immigrants. Lahr grew up in the Yorkville section of Manhattan. Dropping out of school at 15 to join a juvenile vaudeville act, Lahr worked up to top billing on the Columbia Burlesque Circuit. In 1927 he debuted on Broadway in Delmar's Revels. He played to packed houses, performing classic routines such as "The Song of the Woodman" (which he reprised in the film Merry-Go-Round of 1938). Lahr had his first major success in a stage musical playing the prize fighter hero of Hold Everything! (1928–29). Other musicals followed, notably Flying High (1930), Florenz Ziegfeld's Hot-Cha! (1932) and The Show is On (1936) in which he co-starred with Beatrice Lillie. In 1939, he co-starred as Louis Blore alongside Ethel Merman in the Broadway production of DuBarry Was a Lady.
Career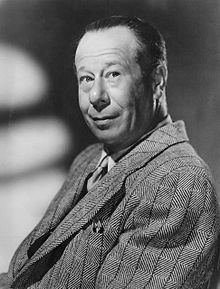 Lahr made his feature film debut in 1931's Flying High, playing the oddball aviator he had played on stage. He signed with New York-based Educational Pictures for a series of two-reel comedies. When that series ended, he went to Hollywood to work in feature films. Aside from The Wizard of Oz (1939), his movie career was limited. In the 1944 patriotic film Meet the People, Lahr uttered the phrase "Heavens to Murgatroyd!" later popularized by cartoon character Snagglepuss.
Cowardly Lion in The Wizard of Oz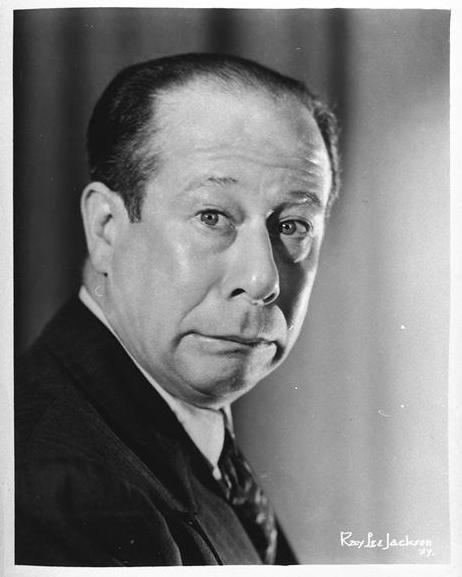 Lahr's most famous role was that of the Cowardly Lion in Metro-Goldwyn-Mayer's 1939 adaptation of The Wizard of Oz. Lahr was signed to play the role on July 25, 1938. He starred opposite Judy Garland, Ray Bolger, Jack Haley, Frank Morgan, and Margaret Hamilton. Lahr's lion costume was composed of lion fur and, under the high-intensity lighting required for Oz's Technicolor scenes, the costume was unbearably hot. Lahr contributed ad-lib comedic lines for his character. Many of Lahr's scenes took several takes because other cast members, especially Garland, couldn't complete the scenes without laughing. The Cowardly Lion is the only character who sings two solo song numbers-"If I Only Had the Nerve", performed after the initial meeting with Dorothy, The Scarecrow, and The Tin Man in the forest, and "If I Were King of the Forest", performed while he and the others are awaiting their audience with the Wizard.
"The Wizard of Oz" was Lahr's 17th movie. When warned that Hollywood had a habit of typecasting actors, Lahr replied, "Yeah, but how many parts are there for lions?"
An original Cowardly Lion costume worn by Lahr in The Wizard of Oz is in the holdings of The Comisar Collection, which is also the largest collection of television artifacts and memorabilia in the world.
Waiting for Godot
He made the transition to straight theater. He got a script of Waiting for Godot, and was greatly impressed but unsure of how the revolutionary play would be received in the United States. It was performed in Europe to great acclaim, but was somewhat obscure and intellectual. He co-starred in the US premiere of Waiting for Godot in 1956 at the Coconut Grove Playhouse in Miami, Florida, playing Estragon to Tom Ewell's Vladimir. The performance bombed, with audience members walking out in large numbers, and the critics did not treat it kindly. In his book Notes on a Cowardly Lion, John Lahr (Bert's son) states that the problems were caused partly by the choices of the director, including the decision to limit Bert's movement on stage; filling the stage with platforms; and a misguided description of the play as a light comedy, along with other difficulties.
Lahr reprised his role in a short-lived Broadway run, co-starring with E. G. Marshall as Vladimir. This time, it was with a new director, Herbert Berghof, who had met with Beckett in Europe and discussed the play. The set was cleared and Bert was allowed more freedom in his performance. Advertisements were taken out urging intellectuals to support the play. It was a success and received enthusiastic ovations from the audience. Bert was praised and though he claimed he did not understand the play, others would disagree and say he understood it a great deal.
Television
Lahr occasionally appeared on television, including NBC's live version of the Cole Porter musical Let's Face It (1954), the 1964 Hallmark Hall of Fame production of The Fantasticks, and occasional appearances as the mystery guest on What's My Line? (e.g. December 30, 1956). He performed in commercials, including a memorable series for Lay's potato chips during its long-running "Betcha can't eat just one" campaign with Lahr appearing in multiple costumes. He was not afraid to take on the classics in television performances of Androcles and the Lion and the School for Wives (1956). He performed as Moonface Martin in a television version of Anything Goes, with Ethel Merman reprising her role as Reno Sweeney and Frank Sinatra as Billy Crocker. In 1959, he played Mr. O'Malley in an adaptation of Barnaby for General Electric Theater. In 1963, he appeared as Go-Go Garrity in the episode "Is Mr. Martian Coming Back" on NBC's medical drama The Eleventh Hour.
Other work
Among his numerous Broadway roles, Lahr starred as Skid in the Broadway revival of Burlesque from 1946 to 1948 and played multiple roles, including Queen Victoria, in the original Broadway musical Two on the Aisle from 1951 to 1952. In late 1955 his name was mentioned by Larry Fine as a possible replacement for Shemp Howard, who had died suddenly, to be a part of the Three Stooges. Nothing came of it. In the late 1950s, he supplied the voice of a bloodhound in "Old Whiff," a short cartoon produced by Mike Todd which featured the olfactory Smell-O-Vision process developed for Todd's feature film Scent of Mystery (1960).
In 1964 he won the Tony Award for Best Leading Actor in a Musical for his role in the musical Foxy. At the American Shakespeare Festival he played Bottom in A Midsummer Night's Dream (1960), for which he received the Best Shakespearean Actor of the Year Award.
"Laughter is never too far away from tears," he reflected on his comedy. "You will cry at a pedlar much easier than you would cry at a woman dressed in ermine who had just lost her whole family."
Personal life
Lahr's first wife, Mercedes Delpino, developed mental health problems that left her hospitalized. This complicated his relationship with his second wife, Mildred Schroeder, as he had legal problems with getting a divorce in New York State. She grew tired of waiting and became involved with another man and married him. Lahr was heartbroken but eventually won her back. Lahr had three children, a son, Herbert, with Delpino, and a son and daughter with Schroeder. His younger son, John is a London-based drama critic and married to the actress and comedian Connie Booth (Fawlty Towers). His daughter Jane is an author and literary editor.
Death
Lahr was filming The Night They Raided Minsky's when he died on December 4, 1967 at the age of 72. The official cause of death was listed as pneumonia. Lahr had been hospitalized on November 21 for what was reported as a back ailment. In Notes on a Cowardly Lion: The Biography of Bert Lahr, John Lahr wrote: "Bert Lahr died in the early morning of December 4, 1967. Two weeks before, he had returned home at 2 a.m., chilled and feverish, from the damp studio where The Night They Raided Minsky's was being filmed. Ordinarily, a man of his age and reputation would not have had to perform that late into the night, but he had waived that proviso in his contract because of his trust in the producer and his need to work. The newspapers reported the cause of death as pneumonia; but he succumbed to cancer, a disease he feared but never knew he had." Most of Lahr's scenes had already been shot. Norman Lear told the New York Times that "through judicious editing we will be able to shoot the rest of the film so that his wonderful performance will remain intact." The producers used test footage of Lahr, plus an uncredited voice double and a body double, burlesque actor Joey Faye, to complete Lahr's role.
References
Bert Lahr Wikipedia
(Text) CC BY-SA