Cause of death

Pancreatic cancer




Name

Ben Gazzara




Years active

1953–2012





Occupation

Actor




Nationality

American




Role

Film actor







Full Name

Biagio Anthony Gazzarra




Born

August 28, 1930 (

1930-08-28

)

New York City, New York, U.S.




Education

City College of New York


Alma mater

The New School,Actors Studio


Died

February 3, 2012, Manhattan, New York City, New York, United States




Spouse

Elke Stuckmann (m. 1982–2012), Janice Rule (m. 1961–1979), Louise Erickson (m. 1951–1957)


Children

Elizabeth Gazzara, Danja Gazzara




Books

In the Moment: My Life as an Actor




Movies and TV shows

Run for Your Life, Anatomy of a Murder, Road House, The Killing of a Chinese, Husbands


Similar People

John Cassavetes, Sam Elliott, Janice Rule, Marshall R Teague, Kelly Lynch
Sugar Ray Robinson interview, acting & working out with Ben Gazzara
Biagio Anthony Gazzarra (August 28, 1930 – February 3, 2012), known as Ben Gazzara, was an American film, stage, and television actor and director. His best known films include Anatomy of a Murder (1959), Voyage of the Damned (1976), Inchon (1981), Road House (1989), The Big Lebowski (1998), Buffalo '66 (1998), Happiness (1998), The Thomas Crown Affair (1999), Summer of Sam (1999), Dogville (2003) and Paris, je t'aime (2006). He was a recurring collaborator with John Cassavetes, working with him on Husbands (1970), The Killing of a Chinese Bookie (1976) and Opening Night (1977).
Contents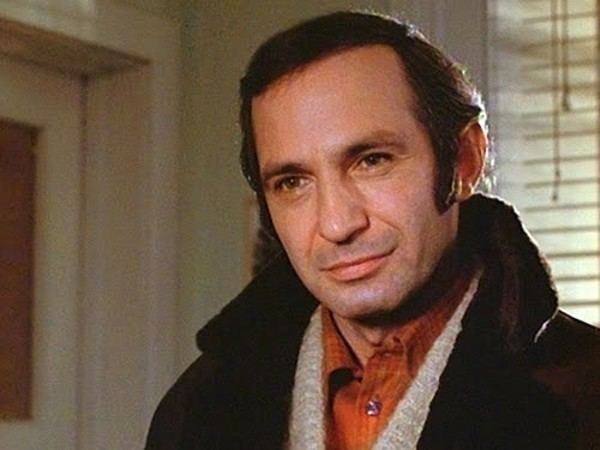 As the star of the television series Run for Your Life (1965–1968), Gazzarra was nominated for three Golden Globe Awards and two Emmy Awards. He won his first, and only, Emmy Award for his role in the television film Hysterical Blindness (2002).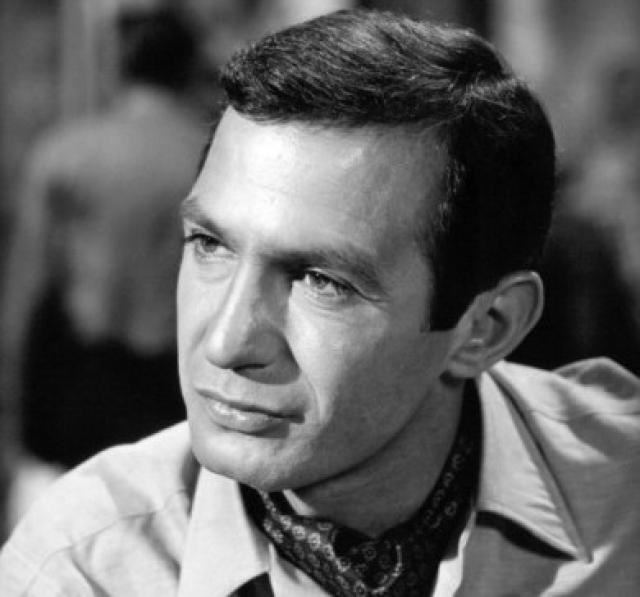 Early life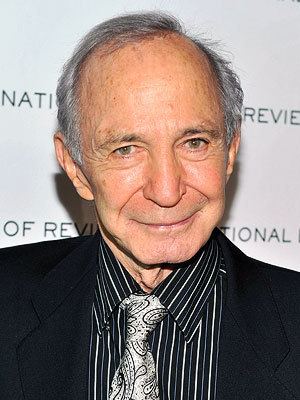 Gazzara was born in New York City, the son of Italian immigrants Angelina (née Cusumano) and Antonio Gazzarra, a laborer and carpenter, each of Sicilian origin – Angelina from Castrofilippo and Antonio from Canicattì in the province of Agrigento. Gazzara grew up in New York's Kips Bay neighborhood; he lived on East 29th Street and participated in the drama program at Madison Square Boys and Girls Club located across the street. He attended New York City's Stuyvesant High School, but finally graduated from Saint Simon Stock in the Bronx. Years later, he said that the discovery of his love for acting saved him from a life of crime during his teen years. He went to City College of New York to study electrical engineering. After two years, he relented. He took classes in acting at the Dramatic Workshop of The New School in New York with the influential German director Erwin Piscator and afterward joined the Actors Studio.
Career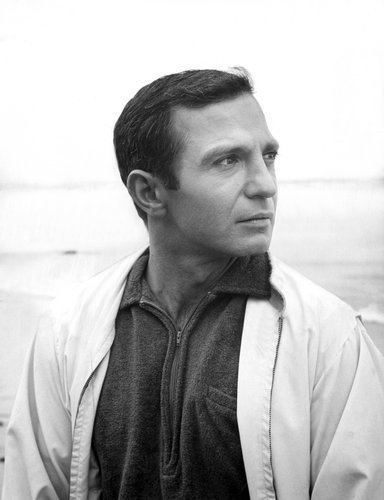 In 1954, Gazzara (having modified his original surname from "Gazzarra") made several appearances on NBC's legal drama Justice, based on case studies from the Legal Aid Society of New York. Gazzara starred in various Broadway productions around this time, including creating the role of Brick in Tennessee Williams' Cat On A Hot Tin Roof (1955) opposite Barbara BelGeddes, directed by Elia Kazan, although he lost out to Paul Newman when the film version was cast. He joined other Actors Studio members in the 1957 film The Strange One. Then came a high-profile performance as a soldier on trial for avenging his wife's rape in Otto Preminger's courtroom drama Anatomy of a Murder (1959).
Gazzara became well known in several television series, beginning with Arrest and Trial, which ran from 1963 to 1964 on ABC, and the more-successful series Run for Your Life from 1965 to 1968 on NBC, in which he played a terminally ill man trying to get the most out of the last two years of his life. For his work in the series, Gazzara received two Emmy nominations for "Outstanding Lead Actor in a Drama Series" and three Golden Globe nominations for "Best Performance by an Actor in a Television Series - Drama." Contemporary screen credits included The Young Doctors (1961), A Rage to Live (1965) and The Bridge at Remagen (1969).
Gazzara told Charlie Rose in 1998 that he went from being mainly a stage actor who often would turn up his nose at film roles in the mid-1950s to, much later, a ubiquitous character actor who turned very little down. "When I became hot, so to speak, in the theater, I got a lot of offers," he said. "I won't tell you the pictures I turned down because you'll say, 'You are a fool,' and I was a fool."
Gazarra returned to Broadway for a production of Who's Afraid of Virginia Woolf? with Colleen Dewhurst in 1976.
Some of the actor's most formidable characters were those he created with his friend John Cassavetes in the 1970s. They collaborated for the first time on Cassavetes's film Husbands (1970), in which he appeared alongside Peter Falk and Cassavetes himself. In The Killing of a Chinese Bookie (1976), Gazzara took the leading role of the hapless strip-joint owner, Cosmo Vitelli. A year later, he starred in yet another Cassavetes-directed movie, Opening Night, as stage director Manny Victor, who struggles with the mentally unstable star of his show, played by Cassavetes's wife Gena Rowlands.
Also during this period he starred in the television miniseries QB VII (1974), which won six primetime Emmy Awards. The six-and-a-half hour series was based on a book by Leon Uris and co-starred Anthony Hopkins. He also played gangster Al Capone in the biographical film Capone (1975) and appeared in Voyage of the Damned (1976), High Velocity (1976), and Saint Jack (1979).
In the 1980s, Gazzara appeared in several movies such as Inchon co-starring Laurence Olivier and Richard Roundtree, They All Laughed (directed by Peter Bogdanovich), and in a villainous role in the oft-televised Patrick Swayze film Road House, which the actor jokingly said is probably his most-watched performance. He starred with Rowlands in the critically acclaimed AIDS-themed TV movie An Early Frost (1985), for which he received his third Emmy nomination.
Gazzara appeared in 38 films, many for television, in the 1990s. He worked with a number of renowned directors, such as the Coen brothers (The Big Lebowski), Spike Lee (Summer of Sam), David Mamet (The Spanish Prisoner), Walter Hugo Khouri (Forever), Vincent Gallo (Buffalo '66), Todd Solondz (Happiness), John Turturro (Illuminata), and John McTiernan (The Thomas Crown Affair).
In his seventies, Gazzara continued to be active. In 2003, he was in the ensemble cast of the experimental film Dogville, directed by Lars von Trier of Denmark and starring Nicole Kidman, as well as the television film Hysterical Blindness (he received an Emmy Award for his role). Several other projects have recently been completed or are currently in production. In 2005, he played Agostino Casaroli in the television miniseries, Pope John Paul II. He completed filming his scenes in the film The Wait in early 2012, shortly before his death.
In addition to acting, Gazzara worked as an occasional television director; his credits include the Columbo episodes A Friend in Deed (1974) and Troubled Waters (1975). Gazzara was nominated three times for the Tony Award for Best Performance by a Leading Actor in a Play—in 1956 for A Hatful of Rain, in 1975 for the paired short plays Hughie and Duet, and in 1977 for a revival of Who's Afraid of Virginia Woolf?, opposite Colleen Dewhurst.
Personal life
Gazzara was married three times; First to actress Louise Erickson (1951–57). He married actress Janice Rule on November 25, 1961 in San Francisco. They had a daughter named Elizabeth. He married model Elke Krivat in 1982 and remained married to her until his death. Gazzara adopted his wife's daughter Danja from her prior relationship. Following his separation from his first wife, Gazzara was engaged to stage actress Elaine Stritch and later disclosed a love affair with actress Audrey Hepburn. He and Hepburn co-starred in two of her final films, Bloodline (1979) and They All Laughed (1981).
In 1968, during filming of the war movie The Bridge at Remagen, co-starring Gazzara and friend Robert Vaughn, the Soviet Union and its allies invaded Czechoslovakia. The cast and crew were detained for a time; filming was later completed in West Germany. During their departure from Czechoslovakia, Gazzara and Vaughn assisted with the escape of a Czech waitress whom they had befriended. They smuggled her to Austria in a car waved through a border crossing that had not yet been taken over by the Soviet army in its crackdown on the Prague Spring.
Other
Gazzara was the honorary starter of the 1979 Daytona 500, the first flag-to-flag Daytona 500 broadcast live on CBS. He was also featured in a 1994 article in Cigar Aficionado, in which he admitted smoking four packs of cigarettes a day until taking up cigar smoking in the mid-1960s.
Death
Gazzara was diagnosed with throat cancer in 1999. He suffered a stroke in 2005. On February 3, 2012, he died of pancreatic cancer at Bellevue Hospital Center in New York.
References
Ben Gazzara Wikipedia
(Text) CC BY-SA