8.6

/

10

Alchetron

8.6

Rate This






Genre

Comedy, Drama




Film series

Happiness Film Series




Writer

Todd Solondz


Language

EnglishRussian







Director

Todd Solondz


Screenplay

Todd Solondz




Duration




Country

United States







Release date

October 16, 1998 (1998-10-16)




Initial release

October 11, 1998 (New York City)




Cast

Jane Adams

(Joy Jordan), Jon Lovitz (Andy Kornbluth), Philip Seymour Hoffman (Allen), Dylan Baker (Bill Maplewood),

Evan Silverberg

(Johnny Grasso),

Rufus Read

(Billy Maplewood)


Similar movies

Lust, Caution

,

Dirty Dancing

,

Chinatown

,

August Rush

,

Wild Things

,

Kate & Leopold



Hector and the search for happiness official us release trailer 1 2014 simon pegg movie hd
Happiness is a 1998 American comedy-drama film written and directed by Todd Solondz, that portrays the lives of three sisters, their families and those around them. The film was awarded the FIPRESCI Prize at the 1998 Cannes Film Festival for "its bold tracking of controversial contemporary themes, richly-layered subtext, and remarkable fluidity of visual style," and the cast received the National Board of Review award for best ensemble performance.
Contents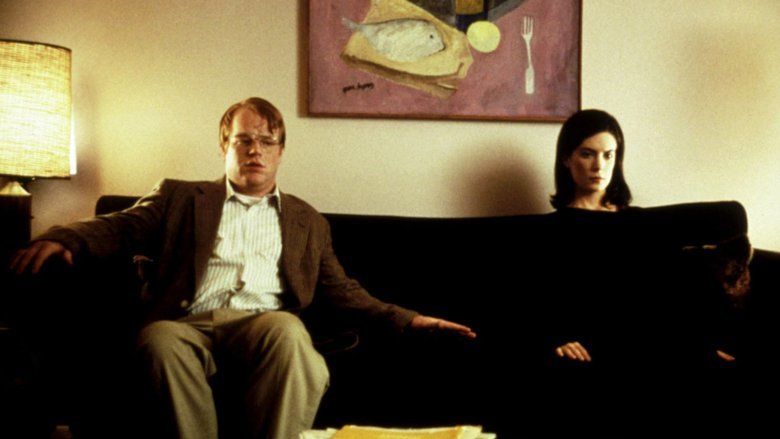 The film spawned the pseudo-sequel Life During Wartime which premiered at the 2009 Venice Film Festival.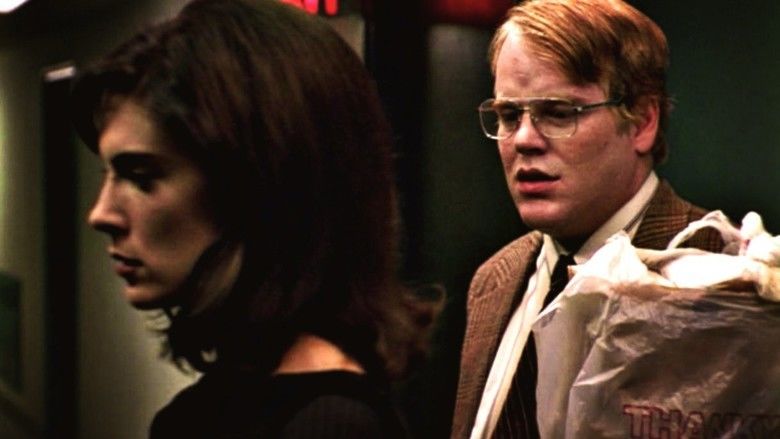 Plot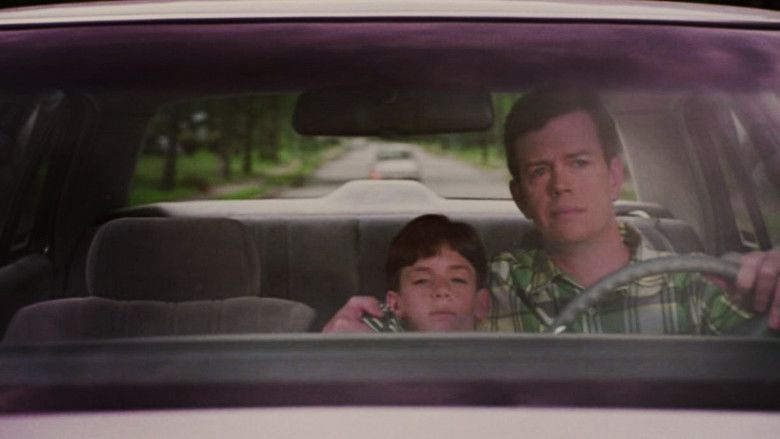 Trish Maplewood, the eldest Jordan sister, is an upper middle class housewife married to psychiatrist Bill Maplewood and has three children. She appears to have the perfect marriage, but she is unaware of Bill's secret life: he is a pedophile who is obsessed with 11-year-old Johnny Grasso, a classmate of their son, Billy. When Johnny comes to the Jordan house for a sleepover, Bill drugs and rapes him. Later, Bill learns that another boy, Ronald Farber, is home alone while his parents are away in Europe. Under the guise of attending a PTA meeting, Bill drives to the boy's house and rapes him as well. After Johnny is taken to the hospital and found to have been sexually abused, the police arrive at the Maplewood residence to question Bill. After alerting his wife to the police presence, Bill begins by asking the two detectives, "You said something about Ronald Farber?" The two detectives, looking puzzled, say nothing. Bill then stammers, "I mean, Johnny Grasso." Out on bail, he tearfully admits to Billy that he "fucked" the boys, that he enjoyed it, and that he would do it again. When Billy asks, "Would you ever fuck me?", his father replies, "No... I'd jerk off instead."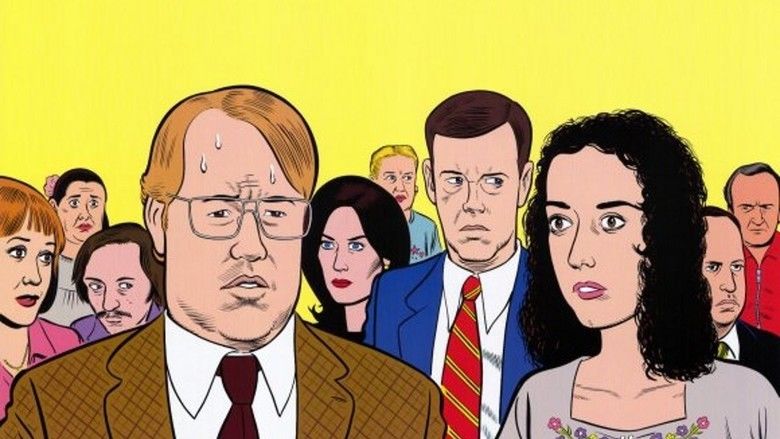 Helen Jordan, the middle sister, is a successful author who is adored and envied by everyone she knows, and can have any man she wants. Her charmed life leaves her ultimately unfulfilled, however. She despairs that no one wants her for herself, and that the praise regularly heaped upon her is undeserved. She is fascinated by an unknown man who makes obscene phone calls to her apartment and tries to seek out a relationship with him. But she is disappointed when she finds out the man is her neighbor Allen, to whom she is not attracted. Allen—who is coincidentally one of Bill's patients—sinks into depression as Helen's rejection ruins his fantasies, and he realizes that a woman who truly cares for him, Kristina, has been right under his nose all along.
Joy, the youngest sister, is overly sensitive and lacking direction. She works in telephone sales, but leaves to do something more fulfilling: teaching at an immigrant-education center. Her students call her a scab because their original teacher was striking, and she begins to feel empty in that job too. Joy is also constantly let down in her personal life. After a rejected suitor, Andy, calls Joy shallow at the beginning of the film and then goes on to kill himself, Helen tries to set her up with other men. Expecting to hear from a suitor, she instead gets an obscene call from Allen. Later one of her Russian students, Vlad, offers her a ride in his taxi and they end up having sex. She is initially smitten, but she soon realizes Vlad was using her and that he may be married. After being attacked by his wife and lending him $500 in return for the musical instruments he stole from her, she is back to being alone.
Finally, the sisters' parents, Mona and Lenny, are separating after 40 years of marriage, but will not get divorced. Lenny is bored with his marriage, but does not want to start another relationship; he simply "wants to be alone." As Mona copes with being single during her twilight years, Lenny tries to rekindle his enthusiasm for life by having an affair with a neighbor. It is no use, however, as Lenny eventually finds that he has become incapable of feeling. The only person who seems happy at the end is Billy, who throughout the film attempts to make himself ejaculate and finally succeeds after masturbating to a topless sunbather.
Music
Robbie Kondor wrote the film's score.
Eytan Mirsky wrote the title track Happiness. The actress Jane Adams sings it in a scene in the film; Michael Stipe and Rain Phoenix sing it over the credits.
The following music is played in the film:
Soave sia il vento from Così fan tutte (Wolfgang Amadeus Mozart)
Concerto for Guitar in D Major (Antonio Vivaldi)
"Happiness" (Eytan Mirsky) – Jane Adams
Requiem (Wolfgang Amadeus Mozart)
Piano Concerto (Samuel Barber), movements I and II
"Mandy" (Richard Kerr and Scott English) – Barry Manilow
"You Light Up My Life" (Joe Brooks) – Mantovani and Anatoly Aleshin
"All Out of Love" (Graham Russell and Clive Davis) – Air Supply
"Eternal Lighthouse", composed and performed by Vladimir Mozenkov, Lyrics by Yevgeny Davidov
"Happiness" (Eytan Mirsky) – Michael Stipe with Rain Phoenix
Controversy
The film was highly controversial for its heavy sexual themes, particularly its portrayal of pedophilia. The Sundance Film Festival refused to accept the film, alleging it to be too disagreeable.
Critical reception
Roger Ebert gave the film four out of four stars, and rated it number 5 in his top 10 films of 1998. In his review, he wrote: "...the depraved are only seeking what we all seek, but with a lack of ordinary moral vision... In a film that looks into the abyss of human despair, there is the horrifying suggestion that these characters may not be grotesque exceptions, but may in fact be part of the mainstream of humanity.... It is not a film for most people. It is certainly for adults only. But it shows Todd Solondz as a filmmaker who deserves attention, who hears the unhappiness in the air and seeks its sources."
In a letter written to playwright Robert Patrick, Quentin Crisp stated that Happiness "mistook pleasure for happiness and was quite absurd".
Awards
1998 Cannes Film Festival – FIPRESCI Prize, Parallel Sections
1999 Golden Globes – Nominated for Best Screenplay (Todd Solondz)
1998 National Board of Review, USA – Best Acting by an Ensemble
1999 Independent Spirit Awards – Nominated for Best Director (Todd Solondz), Best Male Lead (Dylan Baker), Best Supporting Male (Philip Seymour Hoffman)
1998 São Paulo International Film Festival – International Jury Award
1998 Fort Lauderdale International Film Festival – Critic's Choice Award: Best Actor – Dylan Baker; Best Film
1998 Toronto International Film Festival – Metro Media Award
1999 British Independent Film Award – Best Foreign Film, English Language
1999 Fantasporto – Directors' Week Award – Todd Solondz
References
Happiness (1998 film) Wikipedia
(Text) CC BY-SA
Happiness (1998 film) IMDb
Happiness (1998 film) Roger Ebert
Happiness (1998 film) Rotten Tomatoes
Happiness (1998 film) Metacritic
Happiness (1998 film) themoviedb.org