Map of Bayelsa State
Bayelsa is a state in southern Nigeria in the core Niger Delta region, between Delta State and Rivers State. Its capital is Yenagoa. The main language spoken is Ijaw with dialects such as Kolukuma, Mein, Bomu, Nembe, Epie-Atisa, and Ogbia. Like the rest of Nigeria, English is the official language. The state was formed in 1996 from part of Rivers State and is thus one of the newest states of the Nigerian federation.
Contents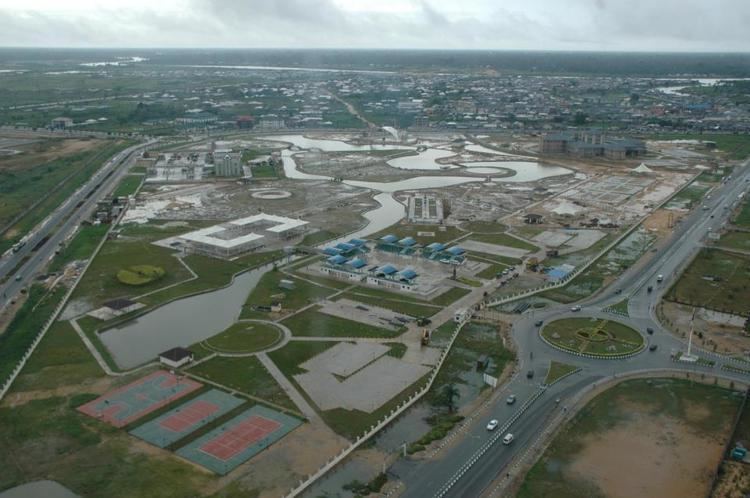 Divine revelation of pastor john noah from bayelsa state
Economy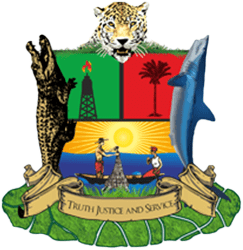 Bayelsa State has one of the largest crude oil and natural gas deposits in Nigeria. As a result, petroleum production is extensive in the state. However, the majority of Bayelsans live in poverty.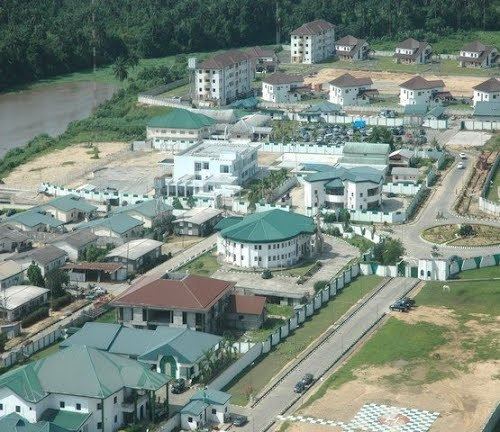 They are mainly rural dwellers due to the terrain and lack of adequate transportation, health, education or other infrastructure as a result of decades of neglect by the central governments, state governments, and petroleum prospecting companies. This has been a large problem in the state since its creation; successive state governments have not been able to address and repair the issue. The state, as a result, has an almost non-existent commerce. Successive state governments have embarked on industrial projects (even venturing into the oil and gas sector) and poverty-alleviation programs to reverse this situation. Some argue that there is nothing on ground to show for huge sums of money spent for development by successive and present state governments.
The local population engage in fishing on a subsistence and commercial level. The Bayelsa State government is otherwise the main employer in the state.
Geography
Bayelsa has a riverine and estuarine setting. Many communities are almost (and in some cases) completely surrounded by water, making them inaccessible by road. The state is home to the Edumanom Forest Reserve, in June 2008 the last known site for chimpanzees in the Niger Delta.
Other important cities besides Yenagoa include Akassa, Lobia, Amassoma (the home of the Niger Delta University), Ekeremor, Aliebiri, Peretoru, Twon-Brass, Kaiama, Nembe, Odi, Ogbia, Okpoama Brass, Oporoma, Otuan, Sagbama, Olugbobiri, Peremabiri, and Swali.
Notable natives
Gabriel Okara, novelist and poet
Ernest Ikoli, pioneering Nigerian journalist and pre-independent freedom fighter
Major Isaac Adaka Boro, Nigerian Civil War hero (Nigerian Army)
Daniel Igali, Canadian Olympic gold medalist and world wrestling champion
Alfred Diete-Spiff, former governor of Rivers State, HRM
Edmund Daukoru, past Nigerian Minister of State for Energy and was Secretary General of the Organization of the Petroleum Exporting Countries in 2006, HRM
Melford Obiene Okilo, former governor of Rivers State
Diepreye Alamieyeseigha, first executive governor of Bayelsa State
Goodluck Jonathan, past president of Nigeria
Timipre Sylva, former governor
Timaya, musical act
Timi Dakolo, musical act
Simbi Kesiye Wabote, executive secretary of the Nigerian Content Development and Monitoring Board (NCDMB)
Diaspora
Due to massive overseas scholarship programs implemented by the old Rivers State in the 1970s and recent Bayelsa State governments, large numbers of Bayelsan professionals reside in Europe and North America. This is part of the general brain-drain trend affecting many African communities.
Local government areas
Bayelsa State consists of eight local government areas:
Brass
Kolokuma/Opokuma
Nembe
Sagbama
Southern Ijaw
Yenagoa
References
Bayelsa State Wikipedia
(Text) CC BY-SA