Country

Nigeria


Acceptance rate

58% (2010)




Mascot

Lady Statesmen, Statesmen




Capital

Asaba




Population

2,570,181




Founded

1924




Area

17,698 km2


Governor

Amos Utuama








Notable alumni

John Grisham, Eli Whiteside, Barry Lyons, Brent Leach, Dusty Hughes




Similar places

Mississippi Valley State University (Itta Bena), University of Mississippi (Oxford), Alcorn State University (Alcorn - Mississippi), Jackson State University (Jackson), Mississippi State University (Starkville)






Address

1003 W Sunflower Rd, Cleveland, MS 38733, United States



Map of Delta State
Delta or Delta State is an oil and agricultural producing state of Nigeria, situated in the region known as the South-South geo-political zone with a population of 4,098,291 (males: 2,674,306; females: 2,024,085). The capital city is Asaba, located at the northern end of the state, with an estimated area of 762 square kilometres (294 sq mi), while Warri is the economic nerve center of the state and also the most populated located in the southern end of the state. The state has a total land area of 16,842 square kilometres (6,503 sq mi).
Contents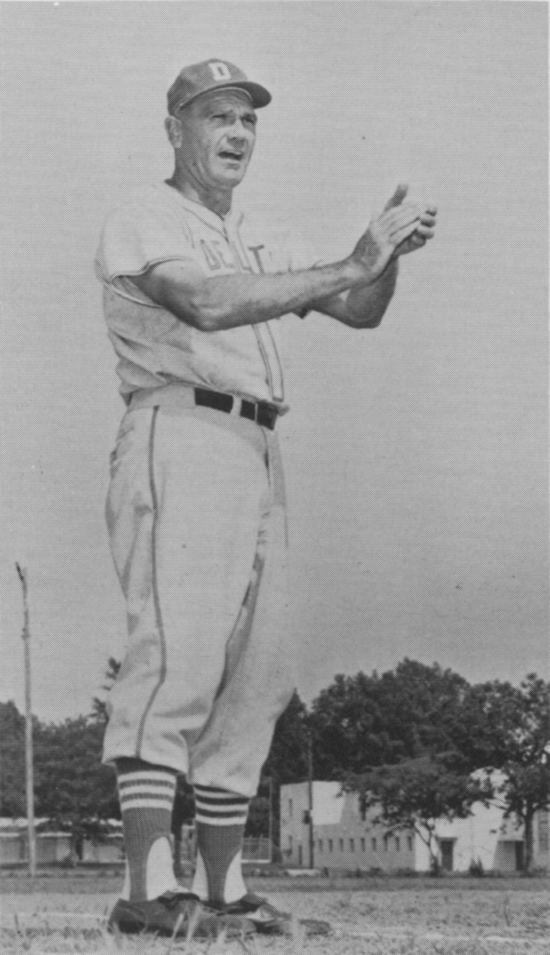 Real elections take place at night pdp advocate in delta state
Koolickles mississippi delta food from the deep south
Geography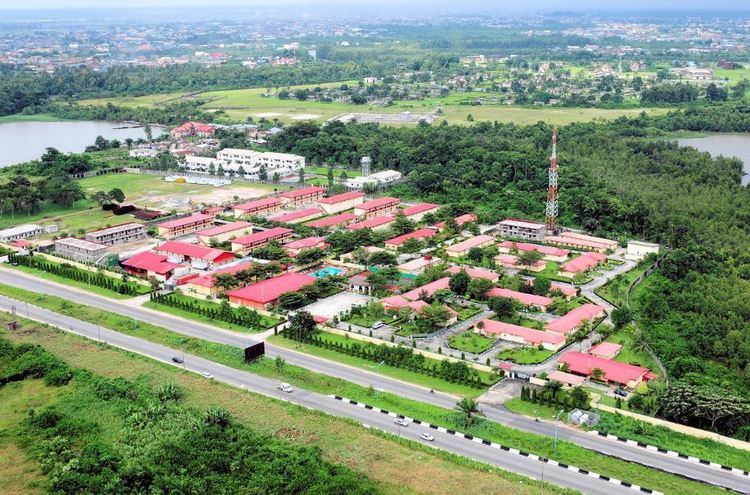 The state covers a landmass of about 18,050 km², of which more than 60% is land. The state lies approximately between Longitude 5°00 and 6°.45' East and Latitude 5°00 and 6°.30' North. It is bounded in the north and west by Edo State, the east by Anambra, Imo, and Rivers States, southeast by Bayelsa State, and on the southern flank is the Bight of Benin which covers about 160 kilometres of the state's coastline. Delta State is generally low-lying without remarkable hills. The state has a wide coastal belt inter-lace with rivulets and streams, which form part of the Niger Delta.
History
Delta State was carved out of the former Bendel State on August 27, 1991. The state was created following agitations for the creation of a separate distinct state by the peoples of the old Delta Province: the Urhobos, Itsekiri, Isoko, Ijaw (Ezon) and Ukwuani (later joined Anioma). There was yet another state creation movement designated as "Niger State" comprising the old midwestern Igbo-speaking Asaba divisions and Ukwuani-speaking Aboh division of the old Midwest region. This was transformed into "Anioma" following the creation of Niger State from the old Northwestern State by the Murtala Muhammed's administration in 1976. The then Military President, Gen Ibrahim Babangida (Rtd) created the state using the name "Delta" advanced by Niger Delta region and "Asaba" a prominent town within the "Anioma" axis as capital. Asaba was designated as capital of the proposed Anioma State. The proposed capital was a virgin land or "Anioma city" in the heart of the two constituent divisions that had evolved to become the Anioma area. Delta state was once integrated in the Mid Western state from 1963 to 1976 and later Bendel state, from 1976 to 1991. The name "Bendel" (Ben-Del) coined from the old Benin and Delta Provinces of Western Region-Delta to reflect the integration of Benin and Delta provinces.
Demographics
Delta State is ethnically diverse, with four linguistic stocks of people and seven languages between them.
The first region is made up of one linguistic grouping, collectively referred to as Anioma. They are of Igboid stock and composed of three main groups namely Enuani, who inhabit the Aniocha and Oshimili Local Government Areas; Ika; and Ndokwa/Ukwuani. All three inhabit the Delta North senatorial district.
The second region consists of the other three main linguistic groups: Edoid, comprising the Isoko and Urhobo; Yoruboid, Itsekiri; and Ijoid, Izon. The Itsekiri speak a language very closely related to Yoruba but have been culturally influenced by the Edo ethnic group from neighbouring Edo state, as well as the Urhobo, Ijaw and Portuguese. The Izon are a branch of their kith and kin, in neighbouring Bayelsa State.
The vast majority of inhabitants are Christian, with very few subscribers to African Traditional Religion.
Administration
Arthur Okowa Ifeanyi, a member of the People's Democratic Party, was elected Governor and chief executive of Delta State in April 2015. His deputy is Barr. Kingsley Otuaro. The state has three National Senatorial Districts (South, North and Central). In 2011 and 2013, the elected senators were James Manager, Arthur Okowa Ifeanyi and Emmanuel Aguariavwodo who replaced Pius Ewherido who died in 2013 at National Hospital, Abuja. In 2015, Chief Ighoyeta Amori was elected Senator of Delta Central but his election was annulled and Senator Ovie Omo-Agege sworn in as Senator of Delta Central, James Manager retained his position and Chief Peter Nwaoboshi was elected Senator of Delta North. The Executive, Legislative and Judicial Chambers are housed in Asaba with a government house annex in Warri.
Local Government Areas
Delta State consists of 25 Local Government Areas (shown with 2006 population figures):
Higher education
Delta state has one of the highest numbers of tertiary institutions in any Nigerian state. This is a product of the people's thirst for knowledge and academic work. Some of these institutions are:
Federal University of Petroleum Resources, Effurun
Delta State University (Abraka Campus, Oleh Campus, Asaba Campus)
Delta State Polytechnic, Ogwashi-Uku
Delta State Polytechnic, Otefe-Oghara
Delta State Polytechnic, Ozoro
College of Education, Agbor
College of Education, Warri
Federal College of Education Technical, Asaba
College of Physical Education, Mosogar
School of Health Technology, Ughelli
Petroleum Training Institute, Effurun
Novena University, Ogume-Amai
National Open University of Nigeria, Asaba Study Center, Asaba
Delta State School of Marine Technology, Burutu
Nigerian Maritime University, Okerenkoko, Warri
Conarina School of Maritime & Transport Technology, Oria-Abraka
University of Information and Communication Technology, Agbor
State School of Midwifery, Asaba
School of Nursing, Agbor
School of Nursing, Warri
Baptist School of Nursing, Eku
Edwin Clark University, Kiagbodo
Eagle Heights University, Omadino, Warri
Nigerian Naval School, Sapele
Nigerian Navy Maritime University, Ibusa
Tourist attractions
Delta State has some historical, cultural and socio-political tourist centers that attract visitors from around the globe. Some of these sites of tourism include:
The Nana's Palace built by Chief Nana Olomu of Ebrohim. He was a powerful 19th century indigenous entrepreneur who traded with the British. The relationship eventually turned sour. Later, he surrendered (not without putting up a fight) and was exiled to Ghana. His personal effects are housed in this grand palace.
The River Ethiope which is reputed to be the deepest inland waterway in Africa (at 176 km). Its source is at the foot of a giant silk-cotton tree at Umuaja in Ukwuani Local Government Area of the state and flows through seven Local Government Areas in the State. It is a place of worship for Olokun traditional religion and also a common site for faithfuls of the Igbe Religious Movement.
The Araya Bible Site which houses a copy of the Holy Bible. It is believed that the bible descended to this spot miraculously from heaven around August, 1914. The bible dropped on rain-soaked yam and it didn't get wet. The site now attracts thousands of Christians yearly.
Demas Nwoko Edifice which was built using traditional materials, designs and construction techniques of the Igbo civilization and the Benin Empire by Demas Nwoko, an architect, builder and artist of international repute from Idumuje-Ugboko, in Aniocha North Local Government Area, Delta State.
The Mungo Park House which is now the site of the National Museum, Asaba. The house was constructed by the Royal Niger Company (RNC) in 1886 and was used as a colonial administrative headquarters, a military house, the colonial administrative divisional headquarters, the RNC Constabulary building, and the seat of the Urban District Council at different times.
The Niger Bridge which connects Delta State (by extension, western Nigeria) to the Eastern part of Nigeria. It is a beauty to behold. It was completed in 1965 and cost £5 million. It was damaged during the civil war, but later repaired.
Lander Brothers Anchorage, Asaba which was built in memory of early British explorers. The complex has a museum, a graveyard, and many artworks and writings. It houses a replica of one of the boats that was used by the brothers.
Falcorp Mangrove Park
Warri Kingdom Royal Cemetery which is 512 years old and serves as the resting place of past rulers of Warri kingdom. A tree is planted on each grave.
Sports
Delta State is known to have produced several sportsmen and women, notably Stephen Okechukwu Keshi, Sunday Oliseh, Austin Jay-Jay Okocha, Wilson Oruma, Efetobore Sodje and Jonathan Akpoborie, Cindy Ofili.
Notable people
Michael Ashikodi Agbamuche Former Attorney General & Minister for Justice of Nigeria
Bovi, popular Nigerian comedian
John Pepper Clark, first Professor of English in Africa, poet and writer
David Ejoor
Chris Ekiyor, former Commissioner of Culture and Tourism of Delta state during Emmanuel Uduaghan's tenure.
Olorogun O'tega Emerhor, Nigerian financial industry leader and politician.
Jeremiah Omoto Fufeyin, founder of Christ Mercyland Deliverance Ministry
I Go Dye, popular comedian across Africa who is among United Nations' Millennium Development Goals Ambassadors
James Ibori, former Governor of Delta State
Michael Ibru, business leader
Tanure Ojaide, Professor of English and renowned writer
Blessing Okagbare, athlete, Olympic and World Championships medalist in the long jump, and a world medallist in the 200 metres
Sunny Ofehe, International Human & Environmental Rights Activist.
Okocha, former Super Eagles Captain
Ben Okri, writer
Omawumi, popular Nigeria entertainer.
Bruce Onobrakpeya, 2006 UNESCO Living Human Treasure Award, Trustee of Western Niger Delta University
Ayo Oritsejafor, founder of Word of Life Bible Church
Emmanuel Uduaghan
Abel Ubeku, first black Managing Director of Guinness Nigeria Plc.
References
Delta State Wikipedia
(Text) CC BY-SA