Religion

Hinduism




Nationality

Indian




Spouse

Lakshmi Devi




Name

Asumal Sirumalani




Website

www.ashram.org






Full Name

Asumal Sirumalani




Born

17 April 1941 (age 82) (

1941-04-17

) Berani, British India


Residence

Ahmedabad, Gujarat, India


Children

Narayan Sai, Bharti Shriji




Parents

Thaumal Sirumalani, Menhgiba Sirumalani




Similar People

Narayan Sai, Bharti Shriji, Bapu, Ramdev, Subramanian Swamy
Who is asaram bapu life history
Asumal Sirumalani, known as Asharam Bapu or just Bapuji by his followers, is a religious leader in India. He preaches the existence of One Supreme Conscious in every human being following the traditions of Advaita Vedanta. He was born on 17 April 1941. He left the home at the age of 23 and set out on his journey in the search of God. In the early 1970s, Asharam's followers built an ashram for him in Gujarat. By 2013, he had 400 major and minor ashrams in India and abroad, with numerous followers. In 2008, the death of two boys at his Motera ashram led to public protests, amid allegations that black magic was being practiced at the ashram which were later found false. In 2013, Asharam Bapu was arrested when a 16-year-old girl accused him of sexually assaulting her in Jodhpur.
Contents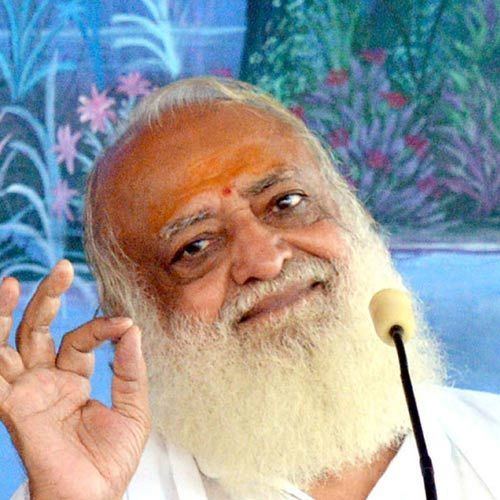 Samarpan 2 biography of sant shri asaram ji bapu
Early life and family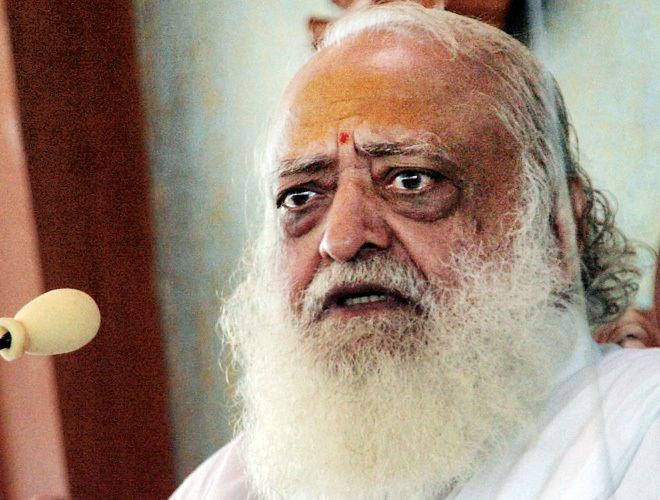 Asharam Bapu was born on 17 April 1941, in the Berani village of the Nawabshah District in British India (Present-day Berani Town is located in Jam Nawaz Ali Tehsil of District Sanghar Sindh Pakistan), to Menhgiba and Thaumal Sirumalani. His birthname was Asumal Thaumal Harpalani or Asumal Sirumalani.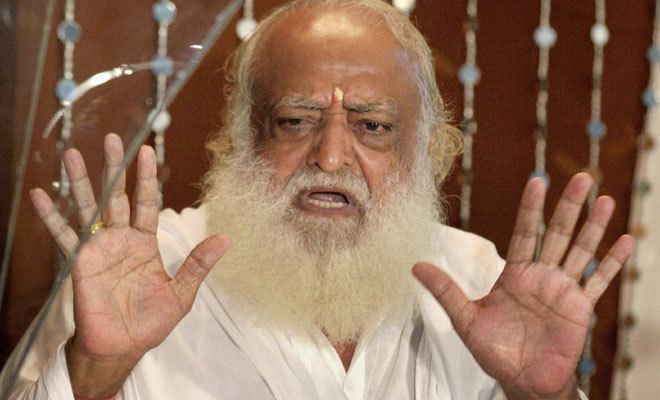 Following the partition of India in 1947, he and his family moved to Ahmedabad, then part of the former Bombay State in India, now Gujarat, leaving behind their immovable assets in Sindh. The family moved to Ahmedabad, where Asharam Bapu's father founded a coal and wood business. Asharam Bapu ran this business for a short time after his father's death.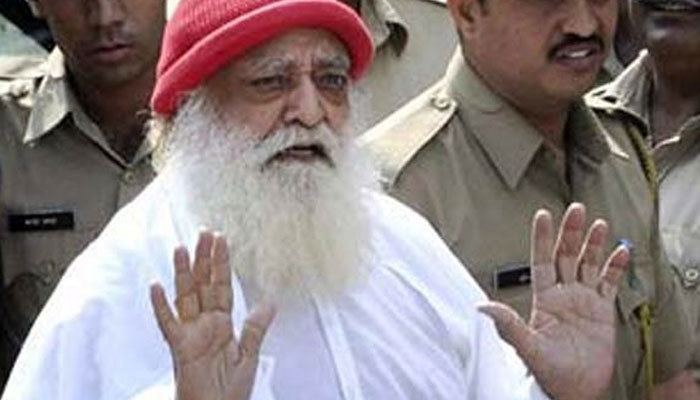 After his father's death, Asharam Bapu dropped out of Jai Hind High School, where he had studied till class III. According to Sant Asharam Bapuji ki Jeevan Jhanki, a biography published by his ashram, he ran away to an ashram in Bharuch at the age of 15, eight days before his scheduled wedding. His family persuaded him to return, and he married Laxmi Devi. At the age of 23, he again left home and wandered in pilgrimage places in Uttarakhand and Uttar pradesh. He met the spiritual guru Lilashah in Nainital, wanting to be his disciple; but the guru sent him back home. Lilashah named him Asharam Bapu on 7 October 1964. Asharam Bapu and Laxmi Devi have two children. Their son Narayan Sai is also a religious leader.
Ashrams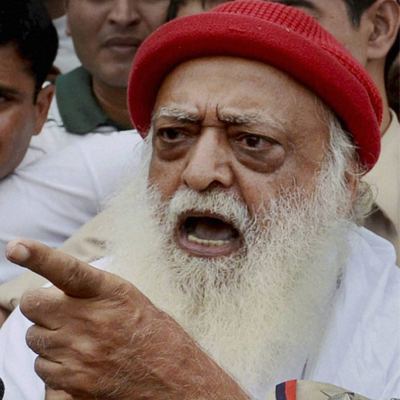 According to Sant Asharam Bapuji ki Jeevan Jhanki, Asharam Bapu returned to Ahmedabad on 8 July 1971. On 29 January 1972, he built a hut at Motera, then a village on the banks of the Sabarmati. Although his official biography doesn't mention it, Asharam Bapu also lived in Motera's Sadashiv Ashram for two years, before setting up his own hut adjacent to it. He converted his hutment into an ashram in 1973, starting with 5–10 followers. In 1981 and 1992, the Indian National Congress-led state government allotted the ashram 14,515 m2 land. In 1997 and 1999, the Bharatiya Janata Party-led government allotted it 25,000 m2 for expansion. Asharam Bapu had few followers in the beginning, but the numbers increased as local politicians became his devotees. By 2013, Asharam Bapu had 400 major and minor ashrams in India and abroad, with numerous followers.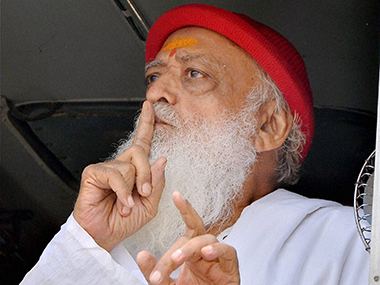 A number of Asaram's ashrams have faced legal challenges. In 2000, Asharam Bapu's ashram was allocated about 10 acres (4 ha) of land in Bhairavi village of Navsari district by the Gujarat government. The ashram encroached on an additional 6 acres (2 ha), leading to protests in the local villages. On a complaint filed by locals, and after repeated notices were ignored, the district authorities with police assistance bulldozed the encroachments and took possession of the land. In 2001, the Yog Vedanta Samiti of Asharam Bapu was reportedly given permission to use the premises of the Mangalya temple in Ratlam in Madhya Pradesh for 11 days for a satsang. The samiti failed to vacate the premises after the satsang, and continue to occupy a total of 40 ha (100 acres) of land, valued at over R7 billion. The land belongs to the now defunct Jayant Vitamins Limited. Asharam Bapu denied any involvement, saying the reports were baseless and untenable. In 2002, Asharam Bapu's followers convinced a Rajokri-based devotee Bhagwani Devi to donate some of her property to Asharam Bapu's trust. She agreed, but Asharam Bapu's men forged the power of attorney and transferred all her land the trust. The Nashik Municipal Corporation destroyed a part of his ashram in Bhilwara for a 10-year encroaching on government-owned land.
In 2009, the Bihar State Religious Trust forced sant Asharam Bapuji's ashram to vacate a piece of land in Patna, following a court case. According to the trust, Asharam Bapu and his followers had usurped the land for a temple. On 8 January 2010, the Gujarat government took over 67,059 m2 of land from Asharam Bapuji's Ahmedabad ashram, stating that the ashram had encroached on it. The government also took over 70 acres of agricultural land bought by Asharam Bapuji's family in Sabarkantha, arguging that the family had forged papers to show themselves as farmers. In Rajasthan, Asharam Bapu's disciples Bhanwar Lal Soni and Satya Narayan Dhoot who helped set up Asharam Bapu's Jodhpur ashram, alleged that their lands had been encroached by the ashram, and filed court cases. In May 2013, the Cuttack Municipal Corporation razed an illegally built Asharam Bapu ashram.
Teachings
Asharam Bapu has organized spiritual discourses all over India, including in cities like Ahmedabad and Patna. His devotees are shown taking diksha (initiation by a guru) from him in these satsang programs. Around 20,000 students visited his satsang in Ahmedabad in December 2001. He preaches the existence of One Supreme Conscious and citing Bhakti yoga, Gnana yoga and Karma yoga as influences. In August 2012, when he was reportedly to deliver a lecture in a local college, his helicopter crashed while landing at Godhra. Asharam Bapu, the pilot, and the other passengers survived.
In January 2013, while addressing a gathering of his followers, Asharam Bapu reportedly said that the victim of the 2012 Delhi gang rape was as guilty as her rapists. He is reported to have said: "The victim is as guilty as her rapists… She should have called the culprits brothers and begged before them to stop… This could have saved her dignity and life. Can one hand clap? I don't think so." He is also reported to have said that he was against harsher punishments for the accused in the Delhi rape victim case, as the law could be misused. To support his point, he is said to have stated that, "Dowry law in India is the biggest example of law being misused." This alleged blamed was widely criticized, including by politicians belonging to the two major political parties – Bharatiya Janata Party and Indian National Congress. Asharam Bapu later denied giving any statement blaming the victim, and stated that his statement had been distorted and misrepresented. He announced a reward of ₹ 50,000 for anyone who could prove that he blamed the victim.
Parents' Worship Day
In 2011, Asharam Bapu's Yoga Vedanta Seva Samiti (YVSS), organized a Matri Pitri Poojan Divas ("mother-father worship day") on 14 February, declaring Valentine's Day as a Western cultural invasion. Over 700 parents and children participated in the programme at Rourkela, Orissa.
In 2012, Asharam Bapu requested people all over India to celebrate "Parents' Worship Day", as an alternative to Valentine's Day. His ashram published a booklet which described importance of worshipping one's own parents. Asharam Bapu's proposal was supported by many prominent Indian politicians including President Pranab Mukherjee. In 2015, the Government of the Chhattisgarh state institutionalized the practice, and directed all schools to observe Matru-Pitru Diwas ("mother-father day") every year on 14 February.
In 2014, the hashtags #HappyParentsWorshipDay and #ParentsWorshipDayOn14Feb trended on Twitter – as a part of an organised campaign to avoid Valentine's Day, and replace it instead with a celebration of the love between parents and children.BBC picked up the event with the title #BBCtrending: Valentine's to blame for teen pregnancy?
The campaign of Parents Worship Day celebration has received notable endorsements and coverage internationally; that includes the US Senator Sam Thompson, Nashville Mayor Megan Barry, The President of India- Dr. Pranab Mukherjee, Bollywood stars- Govinda, Shreyas Talpade, Mugdha Godse to name a few.
Gurukul deaths case
By 2008, 40 of Asharam Bapu's ashrams had gurukuls (residential schools). The deaths of four boys at two of these Ashrams in 2008 led to allegations of black magic being practiced there. Gujarat CID (crime),probing the mysterious deaths of two boys studying in Asaram Bapu's ashram here in July 2008,have told the High Court that they have found no evidence of black magic being practiced there. The report said, "Places (in the ashram) were thoroughly searched and photographed as well as videography was done during the visit, but no material suggesting practice of black magic has been found".
Parents of the four-and-half-year-old boy, who was found dead on the premises of the Asaram Bapu Ashram here on Wednesday, gave a clean hit to Ashram authorities and said it was a case of "accidental death".
The boy's father Mohanlal Yadav told reporters that it was an "accidental death" and added that he does not want any action against the Ashram authorities.
"My brother's both sons are also studying in the same school and even after this incident they will continue to study here only," Yadav said.
Parents of the five-year-old boy found dead in Sant Asaram Bapu Ashram-run school here today gave a clean chit to the institute's management over the incident that had triggered protest by locals.
"We don't blame the school management for the death of Vedant and also don't want the authorities to conduct the post -mortem of the boy," his father Krishna Manmodhe and mother Puja told reporters here.
Without identifying anybody responsible for the death, they said "some one was trying to defame the Bapu".
On 3 July 2008, two boys went missing from Asharam Bapu's residential school (gurukul) in Motera. On 5 July 2013 – the boys' mutilated bodies were found on the banks of the Sabarmati river near the Ashram. The parents alleged that the police harassed them and refused to register a complaint against Asharam Bapu or the ashram administration. The incident led to public agitations, with allegations that the boys had been sacrificed by Asharam Bapu and his followers for black magic.
In July 2008, acting upon the petitions by seven disciples of the Asharam Bapu ashram to quash the FIR against them, the High Court ordered Gujarat CID (crime) to probe the mysterious deaths of two boys who were studying in Asharam Bapu's Gurukul. However, according to the report submitted by investigating officer, Deputy Superintendent of Police P M Parmar, to Justice A S Dave who was hearing the case on Wednesday, no evidence of practice of black magic in ashram was found. The report also stated that during the lie-detector test, the disciples were found to be telling lies regarding black magic. Also, according to the report, they delayed the process of informing the police about the missing kids.
Raju Chandak, a former aide of Asharam Bapu, told the DK Trivedi Commission that black magic and suspicious financial dools took place at the ashram. Mahender Chawla, secretary of Narayan Sai during 2001–2005, told the Commission that he had seen Sai performed black magic in presence of dead bodies.Shekhar Kashmirilal Giridhar, another former follower of Asharam Bapu, said that he had never seen black magic being performed at the ashram. In 2013, the lawyer of the deceased boys' parents admitted that there was no evidence of black magic having been practised on the two boys. The lawyer of the deceased' parents has admitted before the D K Trivedi Commission that there is no evidence in the case that suggests that black magic was practised on the two boys.
Two dead bodies were also found in Asharam Bapu's Chhindwara ashram, leading to protests by the local residents. On 29 July 2008, a nursery student was found dead in the ashram's toilet. The police initially suspected that he had slipped on the floor, and died from injuries. On 31 July, another 5-year-old student was found dead in the toilet. A forensic examination revealed that the bite mark matched the teeth of a senior student. On 4 August, the senior student was arrested for the murders. According to the police, he lured the victims to the toilet with the chocolates and killed them with the hope that school would be closed down. The parents of the boys' gave a clean chit to Asharam Bapu.
The Narendra Modi-led Gujarat state government set up the Justice D.K. Trivedi Commission to probe the deaths in the Motera ashram. In 2009, Asharam Bapu's followers organized a rally, protesting against their alleged harassment by the Gujarat police. The protest turned violent, and over 200 supporters of Asharam Bapu were arrested after they attacked and injured 20 policemen. In 2012, when Asharam Bapu was summoned by the Trivedi Commission, he issued a threat to the Narendra Modi government, saying that any further "suppression" of him and his followers would result in Modi being "thrown out".
Allegations
In August 2013, a 16-year-old girl accused Asharam Bapu of sexually assaulting her at his ashram in Jodhpur on the pretext of exorcising her from evil spirits. The girl's parents filed a complaint with the police in Delhi, and sexual assault was not confirmed by the medical examination report.
Girls birth certificate shown that she is 18 year and 10 day old on the allege date 16 August 2013.
When Asharam Bapu did not appear for interrogation by 31 August, Delhi police booked him under Indian Penal Code sections 342 (wrongful confinement), 376 (rape), 506 (criminal intimidation), and sections of the Juvenile Justice Act, and the Protection of Children from Sexual Offences Act. Asharam Bapu remained inside his other ashram in Indore and avoided arrest while his devotees clashed with journalists and policemen outside. Eventually, the Jodhpur police arrested him on 1 September 2013 from his ashram.
Asharam Bapu dismissed the girl's allegations, and said that the accusations were a conspiracy orchestrated by Sonia Gandhi and her son Rahul Gandhi of the then-ruling Congress Party. He had also said that he was impotent and not capable of sexual assault; according to India Today Asharam Bapu passed a potency test administered by a local medical college. He has since been in jail and denied bail multiple times.
In December 2013, Asharam Bapu's son Narayan Sai was also arrested on charges of rape, after two sisters from Surat alleged that he and his father had raped them in Asharam Bapu's ashram during the mid-2000s. The elder sister accused Asharam Bapu of repeated sexual assaults during 1997–2006 at the Motera ashram. The younger sister accused Narayan Sai of sexually assaulting her during 2002–2005 at the Surat ashram. One of the sisters also alleged that Asharam Bapu's wife and daughter helped the two men exploit the girls.
In September 2014 girl said on camera
That pressure for wrong allegations on her
Threats and attacks
In September 2013, the father of the 16-year-old girl who accused Asharam Bapu of sexually assaulting her alleged that he had received death threats from Asharam Bapu's followers. He submitted audio clippings of these threats to the court. In October 2013, a Surat deputy police commissioner also alleged that Asharam Bapu's supporters had threatened her, and asked her to stop the probe against Asharam Bapu.Later he was arrested & revealed that neither he was Asharam Bapu's or Narayan Sai's supporter .He made a prank call after seeing the mobile number flashing in the news. On 14 September 2014, a follower of Asharam Bapu made an anonymous call to air traffic control Udaipur, and threatened to disrupt flight operations if Asharam Bapu was not released within two weeks. He was arrested from Uttar Pradesh.
From 2014–15, there have been numerous attacks against various witnesses in the Asharam Bapu case. Amrut Prajapati, a personal aide of Asharam Bapu, who said he had been attacked multiple times before, was attacked and killed on 23 May 2014. Another associate Akhil Gupta was shot and killed on 11 January 2015.
References
Asaram Wikipedia
(Text) CC BY-SA