Country

India


Language spoken

Gujarati


State

Gujarat


Literacy

86.65%




Population

2.434 million (2001)




Area

326.515 km2


District

Surat








Colleges and Universities

Veer Narmad South Gujarat University, Sardar Vallabhbhai National Institute of Technology - Surat, C K Pithawala College of Engineering and Technology, V T Choksi Sarvajanik Law College, Metas Adventist College

Map of Surat
Surat is an Indian port city previously known as Suryapur. It is the economic capital and former princely state in the Indian state of Gujarat. It is the eighth largest city and ninth largest urban agglomeration in India. Surat is the 3rd "cleanest city of India" according to the Indian Ministry of Urban Development, and 4th fastest growing city of the world. Surat is famous for its food, textile, and diamonds. Surat polishes over 90 percent of the world's rough diamond.
Contents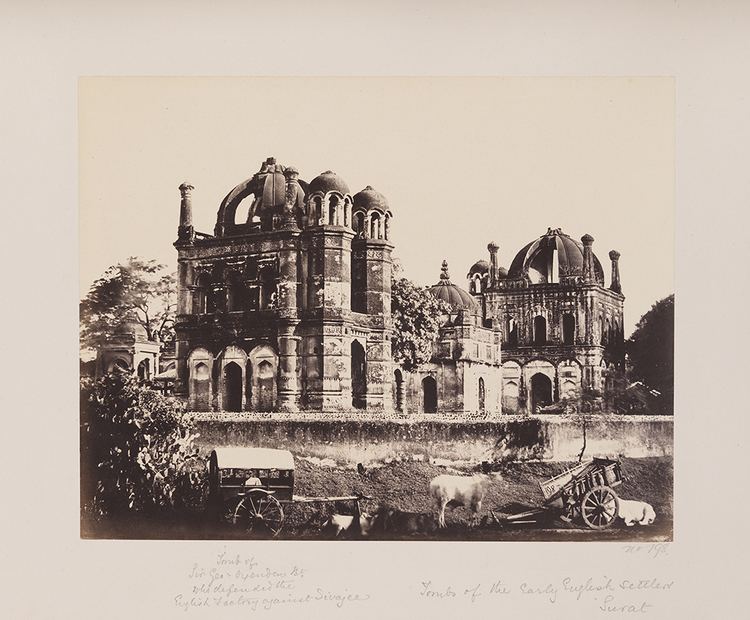 It is the administrative capital of the Surat district. The city is located 284 kilometres (176 mi) south of the state capital, Gandhinagar; 265 kilometres (165 mi) south of Ahmedabad; and 289 kilometres (180 mi) north of Mumbai. The city centre is located 22 km (14 mi) south of the Tapti River. A moat divides the older parts of the city, with their narrow streets and historical houses, from the newer suburbs.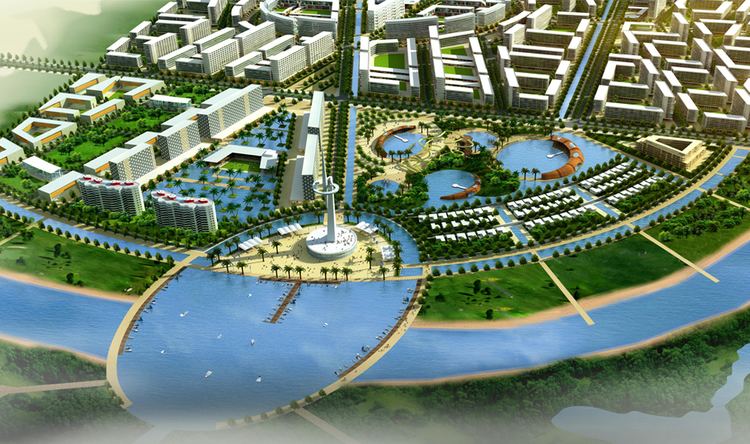 Surat had a population of 4.5 million at the 2011 census, making it the second largest city in the state of Gujarat, after Ahmedabad. It is the eighth largest city and ninth largest urban agglomeration of India. Surat is the 34th-largest city by area and 4th-fastest developing cities in a study conducted by the City Mayors Foundation, an international think tank on urban affairs. The city registered an annualised GDP growth rate of 11.5 per cent over the seven fiscal years between 2001 and 2008. Surat was awarded "best city" by the Annual Survey of India's City-Systems (ASICS) in 2013. Surat is selected as the first smart IT city in India which is being constituted by the Microsoft CityNext Initiative tied up with IT services majors Tata Consultancy Services and Wipro. The city has 2.97 million internet users which is about 65% of total population. Surat was selected in 2015 for an IBM Smarter Cities Challenge grant. Surat has been selected as one of twenty Indian cities to be developed as a smart city under PM Narendra Modi's flagship Smart Cities Mission.
Mayadevi tourist places in gujarat surat
Rocky mayur enjoy a sumptuous meal in surat
History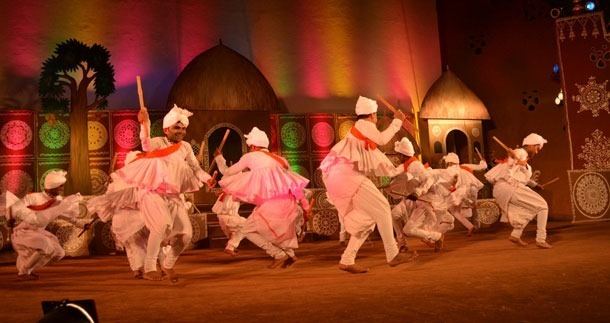 Surat is mentioned in Sanskrit epic, the Mahābhārata, when Lord Krishna stopped there on his way from Mathura to Dwarka. The Parsis began to settle there in the 8th century.
Local Hindu traditions state that the city was founded in the last years of the fifteenth century A.C.E. by a Brahman named Gopi, who called it Suryapūr (City of the Sun).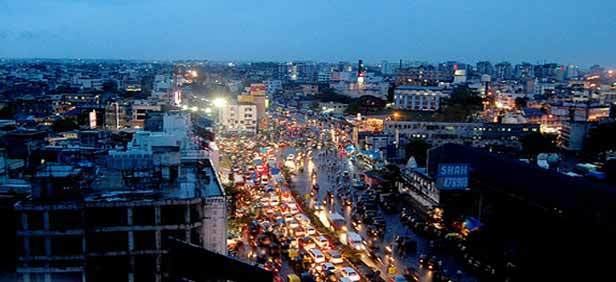 In 1512 and again in 1530 Surat was ravaged by the Portuguese Empire. In 1513, the Portuguese traveller Duarte Barbosa described Surat as an important seaport, frequented by many ships from Malabar and various parts of the world. By 1520, the name of the city was Surat.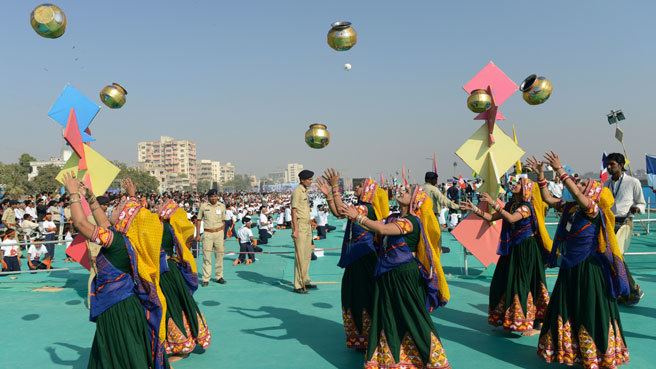 When the harbour in Cambay (Khambhat) began to silt up toward the end of fifteenth century, Surat eclipsed Cambay as the major port of western India. At the end of the 16th century, the Portuguese were undisputed masters of the Surat sea trade. On the banks of the Tapti River, there is still a picturesque fortress that was built in 1540.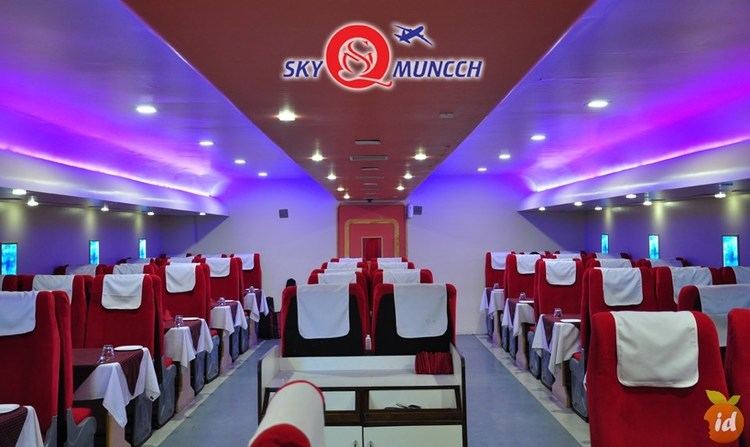 In 1608, ships from the English East India Company started docking in Surat, using it as a trade and transit point. In 1615, following the Battle of Swally, Captain Thomas Best, followed by Captain Nicholas Downton, overcame Portuguese naval supremacy and obtained an imperial firman establishing an English factory at Surat. The city was made the seat of a presidency of the East India Company after the success of the embassy God of Wealth. "Port cities like Surat were dominated by Indian merchant princes, who were held in high esteem in international trading circles. The most prominent Surat merchant in the mid-seventeenth century was Virji Vora, who was reputed to be the richest merchant in the world in his time, and could deploy as much as eight million rupees in trade."
The prosperity of Surat received a blow when Bombay was ceded to the English as part of the dowry for Catherine of Braganza's wedding to Charles II in 1662. Shortly afterwards, in 1668, the East India Company established a factory in Bombay (Mumbai) and Surat began its decline.
In the 1680s the future prominent architect and dramatist John Vanbrugh, then a young man, was for several years employed by the East India Company at their trading post in Surat - where his uncle, Edward Pearce, was the Governor.
By 1687, the English East India Company moved the presidency to Bombay. At its height, Surat's population reached 800,000, but by the middle of the 19th century the number had fallen to 80,000. The British re-took control of Surat in 1759 and assumed all government powers of the city in 1800
In 1730, Baghdadi Jew Joseph Semah arrived in Surat from Baghdad (Iraq) and founded the Surat synagogue and cemetery. The synagogue is now demolished but the cemetery can still be found on the Katargam-Amroli main road.
On 14 June 1733, a Mughal governor of Surat with the style Kiladar establishes it as a princely state, which his dynasty ruled with the style of nawwab. On 4 March 1759 it became a British protectorate. Independence from the Mughal empire was declared on 27 February 1763. On 8 August 1842 it was annexed to British India.
A fire and a flood in 1837 destroyed many of the buildings of Surat. Among the interesting monuments that survived the destruction are the tombs of English and Dutch merchants and their families, dating to the 17th century, including those of the Oxenden brothers.
By the early 20th century, the city's population had climbed to 119,000, and Surat was again a centre of trade and manufacturing although some of its former industries, such as shipbuilding, no longer existed. There were cotton mills, factories for ginning and pressing cotton, rice-cleaning mills, and paper mills. Fine cotton goods were woven on hand looms, and there were manufactures of silk brocade and gold embroidery (known as Jari). The chief trades were organised in guilds.
In 1994, a combination of heavy rains and blocked drains led to flooding in the city. Dead street animals and public waste were not removed in time and a plague epidemic spread through the city, which caused a number of countries to impose travel restrictions on people travelling from India, especially those heading to the Persian Gulf. The municipal commissioner during that time, S. R. Rao, and the people of Surat worked hard in the late 1990s to clean up the city and now Surat is third cleanest city of India.
Geography
Surat is a port city situated on the banks of the Tapi river. Damming of the Tapi caused the original port facilities to close; the nearest port is now in the Magadalla and Hazira area of Surat Metropolitan Region. The city is located at 21°10′N 72°50′E. It has an average elevation of 13 meters. The Surat district is surrounded by the Bharuch, Narmada, Navsari, to the west is the Gulf of Cambay and the surrounding districts. The climate is tropical and monsoon rainfall is abundant (about 2,500 mm a year). According to the Bureau of Indian Standards, the town falls under seismic zone-III, in a scale of I to V (in order of increasing vulnerability to earthquakes)
Surat has grown in area since the early 1700s. The oldest part of the city developed in the area between the train station and the area known as Athwalines. Since the 1970s most of the new development, including the most desirable location for the city's burgeoning middle and upper class, is the area between Athwalines and the coast at Dumas.
Climate
Surat has a tropical savanna climate (Köppen: Aw), moderated strongly by the Sea to the Gulf of Cambay. The summer begins in early March and lasts till June. April and May are the hottest months, the average maximum temperature being 37 °C (99 °F). Monsoon begins in late June and the city receives about 1,200 millimetres (47 in) of rain by the end of September, with the average maximum being 32 °C (90 °F) during those months. October and November see the retreat of the monsoon and a return of high temperatures till late November. Winter starts in December and ends in late February, with average mean temperatures of around 23 °C (73 °F), and negligible rain.
Finance and economy
Surat ranked 8th in India with a GDP of $40 billion in fiscal year 2011–2012 ($14 billion in 2010). Surat GDP in 2020 will be around $57 billion estimated by The City Mayors Foundation, an international think tank on urban affairs The per capita GDP was $8,000 in 2010. Surat is known for diamonds, textiles, and for diamond-studded gold jewellery manufacturing. Surat registered a GDP growth of 11.5% for the seven fiscal years 2001–2008, the fastest growing GDP in India. The city accounts for:
90% of the world's total rough diamond cutting and polishing;
99.99% of the nation's total rough diamond cutting and polishing;
90% of the nation's total diamond exports;
40% of the nation's total man made fabric production;
28% of the nation's total man made fibre production;
18% of the nation's total man made fibre export; and
12% of the nation's total fabric production.
Diamond polishing
Surat is a major hub of diamond cutting and polishing. Gujarati diamond cutters, emigrating from East Africa, established the industry in 1901 and, by the 1970s, Surat-based diamond cutters began exporting stones to the US for the first time. Surat is the largest diamond hub in the entire world. It is to believed that 9 out of 10 diamonds in Manhattan, New York, is from Surat. Major diamond polishing factories are in Varracha and Kataragam area. Most of the diamond business is dominated by people from Saurastra. Surat is also called the Diamond city.
Textiles
Since it is known for producing textiles, including silk, Surat is known as the textile hub of the nation or the Silk City of India. It is very famous for its cotton mills and Surat Zari Craft. Surat is the biggest centre of MMF (man-made fibre) in India. It has a total of 381 dyeing and printing mills and 41,100 powerloom units. There are over a hundred thousand units and mills in total. The overall annual turnover is around 5 billion rupees. There are over 800 cloth wholesalers in Surat. It is the largest manufacturer of clothes in India, and Surti dress material can be found in any state of India. Surat produces 9 million metres of fabric annually, which accounts for 60% of the total polyester cloth production in India. Now the city is focusing on increasing the exports of its textile.
Corporate industries
Along with Textile and Diamond, there are other sectors in city like Petroleum, Oil & Gas, Shipping, Cement, Metallurgy, Paper, Chemical, Fertiliser etc. Hazira INA, Magadalla, Ichchhapore, Olpad near Surat city are having giant industries like ONGC, GAIL, ABG Shipyard, Narmada Cement, Ambuja Cement, Ultratech Cement, NTPC-KGPP Power Plant, ESSAR group of Industries(Steel/Power/Chemical/Oil/Shipping), L&T, Reliance Industries
Information technology
There are many SME Domestic IT Companies present in Surat. MNC IT companies like IBM, HCL have satellite or virtual branches in Surat. On 14 February 2014 Govt of Gujarat DST had handover STPI Surat at Bhestan-Jiav Road, Bhestan Near Udhana-Sachin BRTS Route.
Surat city administration will demand for setting up of an Information Technology (IT) hub and an Indian Institute of Information Technology (IIIT) on the outskirts of the city.
Microsoft CityNext initiative has tied up with IT services majors Tata Consultancy Services and Wipro to leverage technology for sustainable growth of cities in India. The first smart IT city in India is being constituted by the Microsoft CityNext Initiative in Surat, Gujarat. In 2011 Surat hosted India's first Microsoft DreamSpark Yatra (a tech event) with speakers from Microsoft Headquarters at Redmond, Oregon. The event was organised by Ex-Microsoft Student Partner Samarth Zankharia.
In May, 2015 Tech giant IBM has chosen Surat among 16 global locations for its smart cities programme to help them address challenges like waste management, disaster management and citizen services. Under the programme, IBM will send a team of experts to each of the chosen cities where they will spend three weeks working closely with city staff analysing data about critical issues faced by its local bodies; the co-operation continued into 2016.
Diamond Research And Mercantile City (DREAM)
The government of Gujarat plans another project near Surat similar to Gujarat International Finance Tec-City (GIFT). The Chief Minister has suggested that the government wishes to develop DREAM to have a five-seven star hotel, bank, IT, corporate trading house, entertainment zone and other facilities while the Surat Diamond Bourse (SBD) will be based there. Allotment of Khajod land for the project is convenient for the state government because they have 2,000 acres (810 ha) of available land. The Trade Centre, located near Sarsana village, will have a 100,160-square-metre (1,078,100 sq ft) pillar-less air-conditioned hall with a 90-by-35-metre (295 by 115 ft) pillar-less dome.
Government and politics
Surat is represented in Lok Sabha by three parliamentary constituencies, Surat and Navsari, Bardoli/Tapi and in the Gujarat Legislative Assembly by twelve Vidhan Sabha constituencies.
Municipal institutions
The Surat Municipal Corporation is responsible for the maintaining city's civic infrastructure as well as carrying out associated administrative duties. At present, BJP is the ruling party with a majority.
The Surat Municipal Corporation, under the Provisions of Bombay Provincial Municipal Corporations Act, 1949, Section – 4, the powers have been vested in three Distinct Statutory Authorities: the General Board, the Standing Committee, and the Municipal Commissioner.
The Surat Municipal Corporation ranked 7th out of 21 Cities for best administrative practices in India in 2014. It scored 3.5 on 10 compared to the national average of 3.3. It is the only city in India to disclose municipal budgets on a weekly basis.
Surat Urban Development Authority(SUDA) is also one governing body led by SMC Commissioner as a Chairman of SUDA. SUDA basically deals with outskirts area or neighbour towns/villages around Surat.
General Board: The General Board is the supreme body of the Corporation constituted by elected members from each wards. Three members are elected from each ward, hence, the 38 wards are represented by a total of 114 councillors. One third of the seats are reserved for women. The term is for a five-year duration after which elections are held once again.
Standing Committee: The Standing Committee is one of the twelve statutory committees and is one of the most powerful committees. It has the power to sanction and award major works of cost over Rs. Five lacs. It is also vested with financial powers.
Public safety
Surat began the 'Safe City Project' in 2011 aimed at keeping the city safe using surveillance cameras. The project was headed by Mr. Sanjay Srivastava (IPS) who was the Joint-Commissioner of Surat Police at that time. The 280-square-foot video wall, claimed to be the largest surveillance screen in the country, is being installed at the control room of Police Commissioner Mr. Rakesh Asthana (IPS). This will help the police view the entire city live through 10,000 CCTV cameras across the city. Surat police have decided to install 5,000 CCTV cameras at sensitive points across the city. While 1,000 cameras will be night vision cameras, 4,000 others will be simple CCTV cameras. This has been installed on PPP base with the help of city's businessmen, city's social persons, Surat Municipal Corporation & Surat City Police.
Air
Surat Airport has direct air connectivity with Delhi, Mumbai, Hyderabad, Kolkata, Patna, Jaipur, Goa, Ahmedabad, Rajkot. Airlines companies such as Air India, SpiceJet , Ventura AirConnect operate daily 21 flights per day from Surat to Delhi, Mumbai and various parts of country . Air India Express has also announced a direct flight to Dubai from Surat Airport after completion of runway work which likely to be operational from last week of October.
Rail
Surat railway station is under the administrative control of the Mumbai Division, Western Railway zone of the Indian Railways.
The erection of Surat Railway Station began in 1860. It is also selected for smart railway stations for India.
Water
Surat has a port near Magdalla with good facilities for industrial purposes.
Road Transport
Owing to heavy traffic congestion on major highways passing through Surat city, the BRTS (Bus rapid transit in Surat) system work has been completed in most of the area. Surat Municipal Corporation tries to improve road infrastructure of the city. The major highways passing through Surat are the Udhana-Mumbai Highway also known as Udhana-Navsari Highway, Surat-Ahmedabad Highway also known as Varachha Main Road. Due to rapid urbanisation and to reduce fatal accidents Surat Municipal Corporation and Surat Urban Development Authority has planned to develop an Outer Ring Road and Middle Ring Road which are under construction to decongest the traffic from the major highways passing through the city.
The city has seen the completion of road projects, particularly elevated roads. One of the very few multi-layer flyovers in India is now in Surat over Majura Gate. The Eastern expressway also known as Varachha Flyway is one of India's longest flyovers under city municipal limits in the four lane category. Surat Municipal Corporation has decided to construct one of the biggest structures in the state at a cost Rs 1.90 billion. A multi-level flyover bridge over Tapi river, it would connect Rander-Adajan to Katargam, which lies on the other side of the river.In addition to flyovers Surat is also getting its first cable stayed bridge connecting Adajan to Parle point near Athwalines.
GSRTC connects city of Surat with all major towns and cities of Gujarat as well cities of Rajasthan, Maharashtra, Union territories of Daman and Diu and Dadra and Nagar Haveli. Golden Quadrilateral highway system passes through Surat. The city is connected to the National Highway 8 through a 16 km connector highway.
Local transport
Surat City Bus – In August 2008, the CNG-fuelled bus service was opened by the city Mayor Dr. Kanubhai Mavani. Frequency of buses is sparse, making shared auto rickshaws a main mode of local travel.
BRTS – Bus Rapid Transit System has been completed in most areas of surat city and the work in some areas is still in progress . The first route for BRTS was started from 26 January 2014 on Udhana-Sachin route with AC buses.
Metro train – The twin cities of Surat and Navsari will be connected by metro railway under this project. Surat Municipal Corporation (SMC) is confident of making the metro rail project a reality in the city by 2017–18. In August 2012, plans for an intracity metro train service were approved by Chief Minister Narendra Modi. The plan includes the construction of underground and overground metro trains and monorails.
Infrastructure
Surat has a computerised water distribution system and a computerised drainage system with a sewage treatment plant to transform waste into energy. It has one of the best water treatment plants in India. Every part of Surat has underground drainage and street lights. PNG (Pipelined Natural Gas) entered Surat in the early '90s and most of the areas are covered under PNG. CNG entered Surat in the early '90s, and as of the end of 2005 more than 95% of auto rickshaws and public buses run on CNG as an efficient and less polluting fuel. There are several government- and private-run hospitals in Surat to provide medical assistance to citizens and visitors. The authority has stressed eGovernance to bring speed to the overall administration efforts.
Demographics
According to the 2011 India census, the population of Surat is 4,462,002. Surat has an average literacy rate of 89%, higher than the national average of 79.5%: male literacy is 93%, and female literacy is 84%. Males constitute 53% of the population and females 47%.
Gujarati, Sindhi, Hindi, Marwari, Marathi, Tamil, Telugu, and Odia are the main languages spoken in Surat. In Surat, 13% of the population is under 6 years of age. Surat also has sizeable Parsi and Jewish populations.
Dawoodi Bohra also made Surat (1787AD onward) its Dawat office in the era of 42nd Dai Syedna Yusuf Najmuddin. It continued up to the period of 51st Dai Taher Saifuddin (1915-1965AD), when it was shifted to Mumbai. The Seven Da'i al-Mutlaq of Dawoodi Bohras are laid to rest in the Rauzas at Devdi Mubarak, Surat. (pictured)
Food
Surat is known for its relaxed lifestyle and its cuisine. An old saying in Gujarati, "Surat nu Jaman ane Kashi nu Maran", means "Eat in Surat and Die in Kashi" to have the best for one's soul. Popular dishes include Locho (a favourties of the local, steamed snack made of gram flour and lenties, steamed to be eaten immediately. Locho is only available in Surat.)
Other are perennial favourites such as "ghari" (a type of sweet), petis, undhiyu, rasaawala khaman, Surati Khaman (spicy), Sarasiya Khaja, Khavsa, Aloopuri, Sosyo(soda) and Surati Chinese. Unlike cuisines in other parts of Gujarat, Surti cuisine is quite spicy. Roadside kiosks, called "laaris" or "rekdis", are quite popular in Surat. Ponk is a roasted cereal that is available only in this part of the world
Festivals
The major Hindu festivals are celebrated in Surat. Navratri, Diwali and Ganesh Chaturthi are celebrated with great enthusiasm. The kite-flying festival of Uttarayan, which falls on Makar Sankranti – 14 or 15 January, or 'Vaasi Uttarayan', celebrated with great enthusiasm by flying kites and shouting 'Kai Po Che' (I have cut) – is very popular in the city. It is also well known for the celebration of Chandi Padvo which usually occurs in October and is a holiday unique to Surat. This day comes after one of the two biggest full moon days of the Hindu calendar year, Sharad Purnima , when residents of Surat have 'Ghari' and 'Bhusu' (Surti snacks) .
Media
Gujarat Mitra is Surat based one of the oldest and most respected dailies of the country, is the most popular daily newspaper of Surat and South Gujarat. Besides Gujaratmitra, other dailies include gujarat Darpan, gujarat guardian, Gujarat Samachar, Sandesh, Divya Bhaskar. Local editions of these newspapers are published in Gujarati which is Jagat Darpan. Rajasthan Patrika and Dainik Bhaskar are national Hindi daily newspapers, with a Surat edition published from Surat.
Most cable service providers have local television channels. Satellite TV DTH services are provided by DISH TV, TATA SKY, Airtel, SUN DIRECT, BIG TV. Broadband internet connections are also available in the city. Broadband service providers include BSNL, TATA Indicom, Reliance Communication, YOU Broadband and Hathway Communications. Wi-Fi connectivity is available at many cafes. Currently, Surat has five private FM Radio stations – Radio Mirchi 98.3 FM, It's HOT!, Mirchi Love 91.9 FM, Radio City 91.1, 94.3 FM, Big FM 92.7 along with the national radio 101.10 Vividh Bharati.
Education
Under the 10+2+3/4 format, students attend primary and secondary schooling during the first ten years and then may complete two years of higher secondary education, followed by three years at college for commerce, arts or science degrees. Generally, engineering degree courses take four years, architecture course takes five years, while medicine takes about five and half years or more.
Universities
Sardar Vallabhbhai National Institute of Technology, Surat one of 30 National Institute of Technology in India that are recognised as Institute of National Importance by Government of India, is situated on Athwa-Dumas road. Most of the regional colleges are affiliated to Veer Narmad South Gujarat University (VNSGU) (named after the Great Kavi Veer Narmad). Apart from that colleges are also affiliated to SNDT, GTU-Gujarat Technological University and other universities. VNSGU-Veer Narmad South Gujarat University, Uka Tarsadia University are having Headquarter in Surat Metropolitan Region. Auro University has also started to provide education in Surat. UTU – Uka Tarsadia University is providing Engineering, Pharmacy, Education, Medical in satellite town Bardoli.
Engineering, IT and management institutes
Sardar Vallabhbhai National Institute of Technology (SV-NIT) is located in Surat city which is providing high class education in Engineering & Technology & one of the reputed institute in the country.
Veer Narmad South Gujarat University (VNSGU) is likely to get a highly advanced centre of excellence in information and technology in the form of Indian Institute of Information Technology (IIIT).
Dr. S. & S. S. Ghandhy Government Engineering College, Surat (GEC)- Dr. S. & S. S. Ghandhy College of Engineering & Technology Campus(Estd. 1955-Diploma wing), Government Girls Polytechnic, Sarvajanik College of Engineering and Technology (SCET), C K Pithawala College of Engineering and Technology (CKPCET), Bhagwan Mahavir College of Engineering and Technology, Shree Swami Atmanand Saraswati Institute of Technology (SSASIT)., etc. are other Engineering colleges in Surat which offers Diploma, Degree, PG courses in various fields of Engineering.
Along with this Surat Metropolitan Region is also having good number of Degree/Diploma/Post Graduation Engineering colleges, MBA colleges, MCA/MSc(IT/ITC/Computers/Electronics) Colleges, affiliated to GTU-Gujarat Technical University providing quality education.
Surat Metropolitan Region has more than 80 BCA/BSc(Computer/IT)colleges serving Bachelor level professional education in IT/Computer/Electronics
Medical
The city has two medical MBBS colleges:
Government Medical College and New Civil Hospital is a tertiary care centre with attached teaching facilities. It is low-fee teaching and low-fee medical service hospital.
Surat Municipal Institute of Medical Education and Research (SMIMER)
The city also has one Ayurvedic college namely Shri O.H.Nazar Ayurvedic College and Hospital, awarding BAMS degree, affiliated to Gujarat Ayurved University, Jamnagar, Gujarat, India. C. D. Pachchigar Homoeopathic (Homeopathic) Medical College and The Sarvajanik College of Physiotherapy at Rampura offer courses in Homoeopathy and Physiotherapy respectively. Surat has other Physiotherapy & Nursing colleges too.
Other institutions
Al Jamea tus Saifiyah is an Islamic Arabic Academy situated in the heart of Surat city, with sister campuses in the northern foothills of Karachi, Pakistan, Nairobi, Kenya and Marol, Mumbai. It is a leading theological University for Dawoodi Bohras. It was founded in 1814 by the 43rd Dai Syedna Abdeali Saifuddin [R.A]. In 1920, Dawoodi Bohra's 51st Dai the late Dr Syedna Taher Saifuddin transformed this institution into a university that also promoted education for Bohra girls. His son, 52nd Dai Dr Syedna Mohammad Burhanuddin has expanded it with the state-of-the-art facilities including International Baccalaureate Office (IBO) which has acceptance worldwide.
Surat is also well known for studies of Professional courses ( I. E. CA, CS, ICWA etc.) From 2004 onwards there has been a phenomenal change in the results achieved by students of the city in Chartered Accountancy exams. More than 30 students of the city have secured Rank in India's Top 10 Ranks amongst more than 150 students in India's Top 50 Ranks. Practically speaking it has become the Hub for CA studies in whole of Gujarat.
The Indian Diamond Institute (IDI) was established in 1978. It offers training in the field of diamonds, gems and jewellery. The IDI is ISO 9001:2008 certified for design development and provision of training, consultancy and certification services related to diamonds, coloured stones and jewellery.
A Parsi Theatre Academy is being opened in the Muglisara area of Surat, by Yezdi Karanjia, who has a long experience in staging Parsi plays. It is hoped that it will generate some interest among schoolgoers, and breath new cultural life into the dwindling community.
Surat also own a very well known Sir P.T. Sarvajanik College of Science. Along with P. T. Science college, M.T.B. Arts and K.P. Commerce College (within Sarvajanik College Campus) are the one of the oldest colleges of Gujarat. Shree V. T. Choksi Suryapur Sanskrit Mahavidyalaya, located in Amliran near the Kavi Narmad Chaklo.
Schools
There are many schools providing excellent English education, as well as a host of Gujarati Medium Schools. Schools in Surat are either municipal schools, run by the Surat Municipal Corporation or private schools, which in some cases receive financial aid from the government. The schools are affiliated to the Gujarat Secondary and Higher Secondary Education Board (GSEB), the Central Board for Secondary Education (CBSE), ICSE and few schools are affiliated under National Institute of Open Schooling (NIOS). Gujarati or English are the usual languages of instruction.
Stadiums
Surat has 3 national level Cricket Stadiums such as Lalabhai Contractor Stadium, Pithwala Stadium, South Gujarat Cricket Association Ground and international Cricket stadium like CB Patel International Cricket Stadium. and indoor stadium such as Pandit Deendayal Upadhyay Indoor Stadium
Sports grounds
Surat has sports grounds such as Rander Islam Gymkhana Ground, Police Parade Ground (Athwalines), Maganbhai Thakordas Balmukundas College Ground, Baroda Rayon Corporation Ground.
Other sports clubs
Surat has sports clubs for other sports such as Surat Tennis Club, Country club, Surat city gym khana, Paraizo club and many more.
Auditoriums
Surat has Auditorium named Sanjeev Kumar Auditorium
Points of interest
Jagdishchandra Bose Aquarium or Surat Aquarium at Pal, Adajan at Jagdishchandra Bose Udyan is also one of the good Aquairum in India and place to visit in Surat.
Minara Masjid One of the Historical Masjid of india is located at bhagal char rasta of surat
Minara Masjid ONGC bridge is one of the best hageout place for surati in Evening & night time
Blues Adventures - a recreational and adventure project aimed to offer water-sports Activities, Amusement Park and Restaurants. It is located at the basin of River Tapti (Tapi) on the Singanpore side of Weir-cum-Causeway in the city of Surat, India. It was inaugurated in January 2013 by the Hon. ex.Chief Minister of Gujarat Mr. Narendra Modi.
Science Centre – Developed by the Surat Municipal Corporation in City Light area, Science Centre currently comprises a dedicated section for science exhibits, planetarium, art gallery and a museum dedicated to the history of Surat. It also has an auditorium with a seating capacity of 240 and an amphitheatre with seating capacity of 200.
The Sardar Patel Museum – Established in 1998, and originally called the Winchester Museum, this museum has a collection of over 10,000 specimens of arts and crafts, now in the new Science Centre campus on Citylight road.
Kavi Narmad Central Library - Kavi Narmad Central Library is a public library in Surat built by the Surat Municipal Corporation in 1991 at Ghod Dod Road.The library is the largest in the city with 2,26,391 books and a membership of 46,855.
Gopi Talav- project of Surat Municipal Corporation. It will be site of interest for archaeologist.
Clock Tower This is a historical landmark of the city, the Clock Tower was erected in 1871 at the expenditure of Rs.14,000 by Khan Bahadur Burjorjee Hormusjee Fraser.
Surat Castle also known as the Old Fort of Surat or Surat Fort. This historical castle which was planned and built between 1540 and 1546 by Khudawand Khan, is one of the chief ancient monuments of Surat. It will be site of interest for archaeologist.
Heritage Square is a Heritage Square park located at Chowk Bazar area in Surat.
Mughal Sarai is one of the ancient monuments of Surat city and was built originally as a 'Sarai' or Musafarkhana (travellers' inn). It was built during the period of Mugal Emperor Shah Jahan in the year 1644 A.D. and was popularly known as 'Mugal Sarai'. During 18th century the same building was used as jail, curruntly use as Headquarters of Surat Municipal Corporation
Tomb of Khudawand Khan is located at Variyavi Bazar, Muglisara, it is historical place.
The Dutch Cemetery – Located near Kataragam Gate, this impressive mausoleum is that of Baron Hendrik Adriaan Van Rheede tot Drakenstein, who died in 1691. A massive dome, beautiful pillars and the huge gallery make it an outstanding monument.
English Cemetery - located 15 minutes from the Dutch Cemetery on Katargam Darwaja Main Road, this cemetery is the resting place of English residents in Surat including George Oxenden, Governor of the Bombay Presidency 1667-1669 and his brother Christopher Oxenden, as well as Gerald Aungier, Governor of Bombay 1669-1677. The large mausoleum-like tombs have English and Indian influences. Today the cemetery is mainly a park and graves are no longer attended to when compare to the Dutch Cemetery.
Chintamani Jain Temple – The exquisite wooden carvings and paintings are the major attractions of the temple. The temple, actively maintained and visited by the city's Jains, is situated in the Shahpor area and dates back to the 15th century. It houses some extremely rare paintings of the Jain monk Acharya Hemachandra, and of the Chaulukya king Kumarapala.
Navinchandra Mafatlal Garden in Bhestan near BRTS Udhana Road is having largest Ground Clock in Garden in India.
Tapi Riverfront at Adajan is good place on Bank of River Tapi.
Shaniwari Bazaar a very old market at Chwok Bazar
Sneh Rashmi Botanical Garden situated near Ugat is having huge wealth of Nature and Tress. One of the beautiful park in City.
Sarthana Nature Park or Dr. Shyama Prasad Mukharjee Surat Municipal Zoo in Sarthana is one of the biggest Nature Park & Zoo in State.
Dutch Garden – The ancient Dutch gardens, the Dutch cemetery and Makaipul, the ancient original port from where the ships sailed to other parts of the world are other attractions.
Jawaharlal Nehru Garden – Colloquially known as Chowpaty, this is the largest and one of the oldest gardens in the city. It houses a musical fountain as well.
Dumas Beach is a beach located along the Arabian Sea around 21 km South west of the City centre.
Suvali Beach is 25 km from the city. Suvali has two wells with water rich in iron and sulphur. Suvali beach is fringed by feathery casurina trees.
Umbharat Beach Ubhrat is 42 km out from the city.
Gavier Lake - A wetland conserved by Nature Club Surat is located near airport. It attracts various migratory birds. It is place worth visiting for the nature lovers visiting Surat.
U Turn Surat is road show that happens every Sunday which has DJ, Yoga, Street Games, etc. ' Ambika Niketan Temple in Athwalines area, Surat.
Ambaji-Balaji Temple in old city area
Sai Baba Temple' at Gaviyar/Saroli/Chautabazar/Shahpore
Bada Ganesh Temple at Katargam
Kantareshwar Temple at Katargam
Khsetrapal Temple at Sagrampura
Lakshmi Narayan Temple at BRC on Udhana Road
Radhakrishna Temple at Athwalines
Shree Swaminarayan Gurukul at Gurukul Road, Ved
Swaminarayan Temple at Adajan & Udhana Road, etc. are place of pilgrim interest for Hindus.
Hazrat Khwaja Dana Dargah is one of the most biggest devotee place in Surat for Muslims.
Al Jamea tus Saifiyah Arabic University and whole Zampa Bazar, Rander Mosque are place to visit for Muslims.
Saraswati Mandir is a house museum dedicated to Narmad.
Beside that many good Parsi Fire Temples"Agyari", Churches, "Gurudwara", temples are in city.
Craziest indian food | bhaji con | by street food & travel tv india
References
Surat Wikipedia
(Text) CC BY-SA