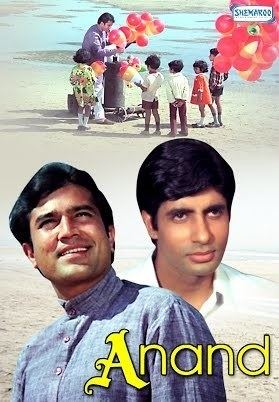 The film begins with a felicitation ceremony arranged for Bhaskar (Amitabh Bachchan), a doctor who has just written a successful book titled Anand. Bhaskar was a cancer specialist and after the congratulatory speeches, he reveals that the book is not a work of fiction but taken from his own diary and pertains to his experiences with a real person named Anand.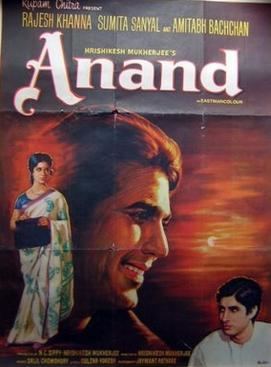 Flashback starts with Bhaskar, little fresh from his training as an oncologist, trying to treat the poor for no charge but often gets disheartened by the fact that he cannot cure all the ailments in the world. He becomes pessimistic after seeing the suffering, illness and poverty all around him. He acts straightforward and would not treat the imaginary ailments of the rich. But his friend, Kulkarni follows a little different path. He treats the imaginary illnesses of the rich and uses that money to treat the poor.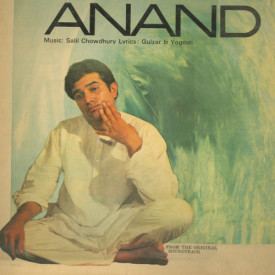 One day Kulkarni introduces Bhaskar to Anand (Rajesh Khanna) who has lymphoma of the intestine, a rare type of cancer. Anand has a cheerful nature and despite knowing the truth that he is not going to survive for more than six months, he maintains a nonchalant demeanour and always tries to make everyone happy around him. His cheerful and vibrant nature soothes Bhaskar, who has a contrasting nature and they become good friends.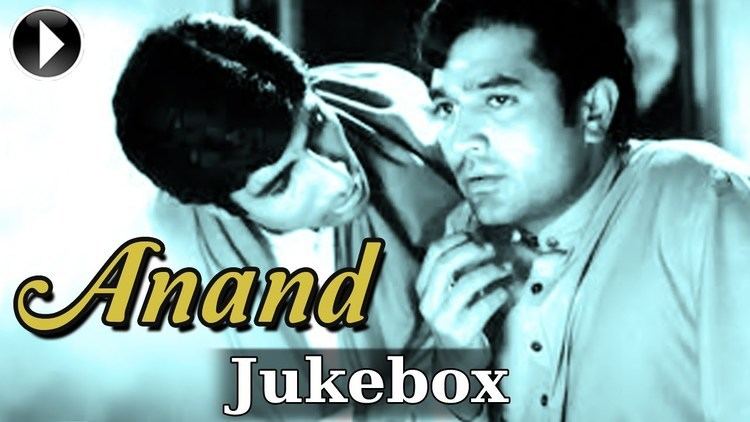 Anand's condition gradually deteriorates but he does not want to spend his remaining time in the hospital bed; he instead roams freely and helps everyone. He discovers that Bhaskar has strong feelings for Renu (Sumita Sanyal), whom he treated previously for pneumonia. He helps Bhaskar to express his love and convinces Renu's mother for their marriage. He tells Bhaskar that everyone should remember him as a lively person and not as a cancer patient. His end comes and he dies amongst his friends and everyone remembers him as a vibrant and lively person. Bhaskar becomes more philosophical and continues to help the helpless with more empathy and maturity.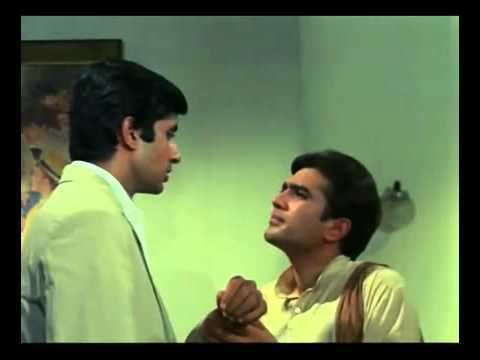 Rajesh Khanna as Anand Sehgal
Amitabh Bachchan as Dr. Bhaskar Banerjee a.k.a. Babu Moshai
Rekha as Meera (Special Appearance)
Sumita Sanyal as Renu
Ramesh Deo as Dr. Prakash Kulkarni a.k.a. Dost
Seema Deo as Suman Kulkarni
Lalita Pawar as Matron
Durga Khote as Renu's mother
Johnny Walker as Isa Bhai
Asit Sen as Bhaskar's patient
Dara Singh as Pahelwan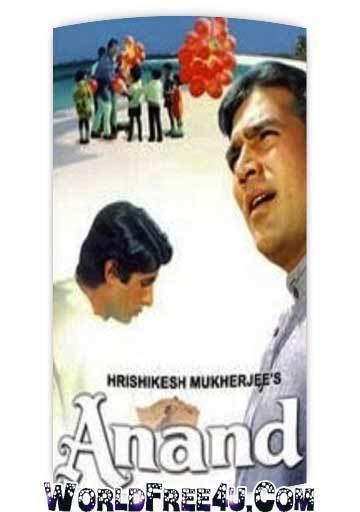 Anand was originally supposed to star actors Kishore Kumar and Mehmood in lead roles. One of the producers, N.C. Sippy, had earlier served as Mehmood's production manager. The character Babu Moshai was to be played by Mehmood. Mukherjee was asked to meet Kishore Kumar to discuss the project. However, when he went to Kishore Kumar's residence, he was driven away by the gatekeeper due to a misunderstanding. Kishore Kumar (himself a Bengali) had done a stage show organized by another Bengali man, and was involved in a dispute with this man over financial matters. He had instructed his gatekeeper to drive away this "Bengali", if he ever visited the house. The gatekeeper mistookd Mukherjee to be this "Bengali", and refused him entry. The incident hurt Mukherjee and he decided not to work with Kumar. Consequently, Mehmood had to leave the film as well. Both Raj Kapoor and Shashi Kapoor were offered the lead before Rajesh Khanna.
Film expert and musicologist Rajesh Subramanian says that Mukherjee shot the film in 28 days. The screenplay of Anand was written by Gulzar (who also wrote dialogues and lyrics of a few songs), Bimal Dutt, D.N. Mukherjee and Hrishikesh Mukherjee.
The character of Anand was inspired by Raj Kapoor, who used to call Mukherjee "Babu Moshay". It is believed that Mukherjee wrote the film when once Kapoor was seriously ill and Mukherjee thought that he may die. The film was dedicated to Kapoor and the people of Bombay. Later, Anand was remade in Malayalam, with the name Chitrashalabham, starring Jayaram and Biju Menon.
The musical score for the film was composed by Salil Chaudhary. The lyrics were written by Gulzar and Yogesh. Gulzar wrote the poem "Maut Tu Ek Kavita Hai" which is narrated by Amitabh Bachchan.
Before confirming Chaudhary as the film's music director, Mukherjee approached Lata Mangeshkar for the job as she had already worked as a music director in Marathi films under the pseudonym of "Anandghan". She, however, politely refused the offer and decided to sing the songs in the film rather than composing them.
Although Kishore Kumar had become the voice of Rajesh Khanna since the success of Aradhana, in this film, music director Salil Choudhury insisted that Mukesh's voice would give the required pathos to Anand's character. Rajesh Khanna readily agreed to the suggestion. Once when asked which song was his favorite, Rajesh Khanna said it was Mukesh's song 'Kahin Door Jab Din Dhal Jaye' from Anand.
National Film Awards
1971: Best Feature Film in Hindi: Hrishikesh Mukherjee, N.C. Sippy
Filmfare Awards
1972: Best Film: Hrishikesh Mukherjee, N.C. Sippy
1972: Best Actor: Rajesh Khanna
1972: Best Supporting Actor: Amitabh Bachchan
1972: Best Dialogue: Gulzar
1972: Best Editing: Hrishikesh Mukherjee
1972: Best Story: Hrishikesh Mukherjee
Since Anand was a low budget film, Rajesh Khanna waived his remuneration and accepted only

₹

0.7 million (US$11,000) for the movie.
Hrishikesh Mukherjee brought back Salil Choudhury, whose career had reached a cul-de-sac in Bombay due to lack of commercial acceptance, and Yogesh, a then-forgotten lyricist. Both their careers revived significantly after the film.
Anand is the highest rated movie in IMDB top 250 Indian movies list.
The term Babu Moshai means Great Gentleman. Raj Kapoor often affectionately addressed Hrishikesh Mukherjee with this term, just as Anand addresses Banerjee in the film.
Numerous DVD editions entered the market by companies like "Digital Entertainment inc.", Shemaroo Entertainment and "Eagle Home Video". These were released as non-restored, non re-mastered editions and bare bones, void of supplementary features.
Eagle Home Video came out with a restored edition of this movie, preserving the original aspect ratio in 4:3 pillar box and a DTS Master Audio (HD) in 2.0. The restoration took place in Shemaroo studios.
Anand on YouTube 1971film