Full Name

Patrick Dempsey

Years active

1985–present







Born

January 13, 1966 (age 49) (

1966-01-13

)

Residence

Malibu, CaliforniaJacksonville, Texas

Occupation

Actor, race car driver,

Spouse

Jillian Fink (m. 1999), Rocky Parker (m. 1987–1994)

Children

Darby Galen Dempsey, Sullivan Patrick Dempsey, Tallula Fyfe Dempsey

Siblings

Mary Dempsey, Alicia Hatten

Movies and TV shows




Similar People

Ellen Pompeo

, Jillian Fink, Rocky Parker, Sandra Oh, Eric Dane
Biography patrick dempsey part 1
Patrick Galen Dempsey (born January 13, 1966) is an American actor and race car driver, best known for his role as neurosurgeon Derek "McDreamy" Shepherd in Grey's Anatomy. He saw early success as an actor, starring in a number of films in his early 20s, including Can't Buy Me Love (1987) and Loverboy (1989). In the 1990s, he mostly appeared in smaller roles in film, such as Outbreak (1995), and television, before landing a lead role in Sweet Home Alabama (2002), a surprise box office hit. He has since then starred in a number of other films, including Enchanted (2007), Made of Honor (2008), Valentine's Day (2010), Flypaper (2011), Freedom Writers (2007), Transformers: Dark of the Moon (2011) and Bridget Jones's Baby (2016).
Contents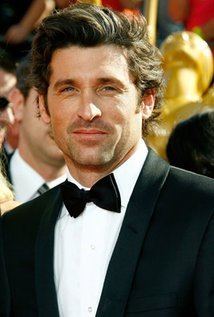 Dempsey, who maintains a sports car and vintage car collection, also enjoys auto racing in his spare time. He has competed in pro-am events such as the 24 Hours of Le Mans, Rolex 24 at Daytona sports car race, and Ensenada SCORE Baja 1000 off-road race. Prior to the 2013 24 Hours of Le Mans, Dempsey declared that he would "walk away" from acting if he could and dedicate himself full-time to motorsports.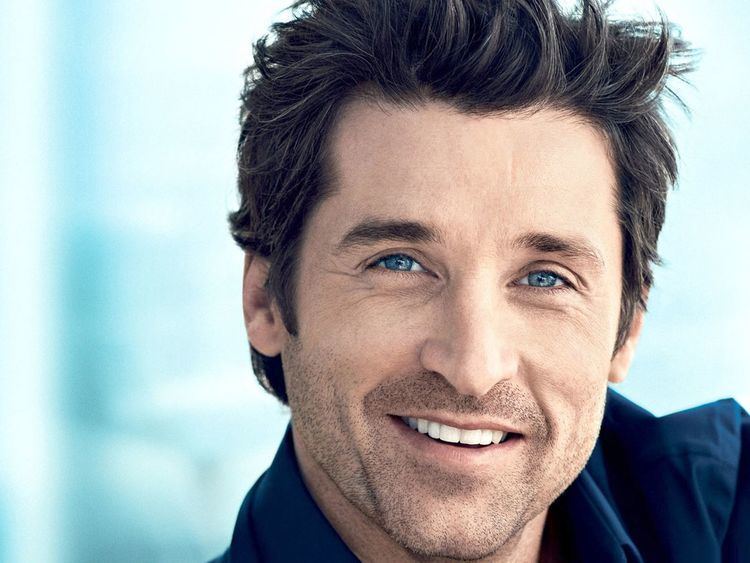 Patrick dempsey shows jay his race car driving skills jay leno s garage cnbc prime
Early life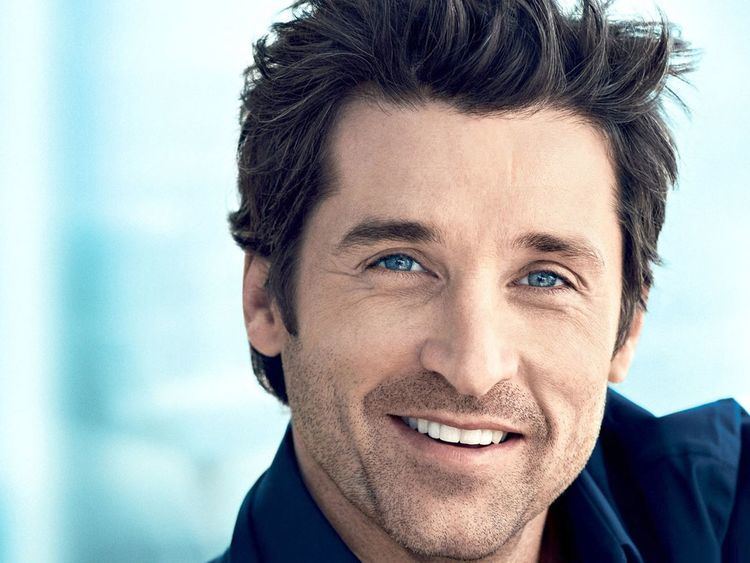 Dempsey was born in Lewiston, Maine, and grew up in the nearby towns of Turner and Buckfield. He has two older sisters. His mother, Amanda (née Casson), was a school secretary, and his father, William, was an insurance salesman.
He attended Buckfield High School and St. Dominic Regional High School.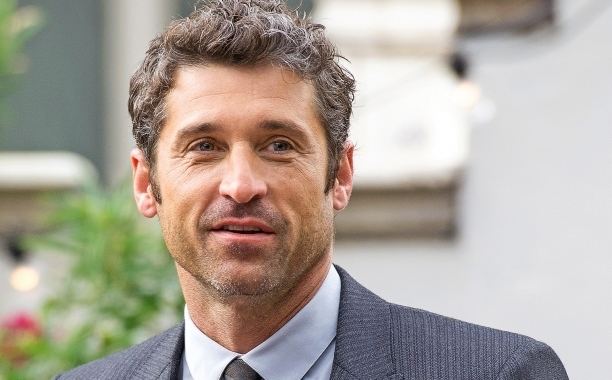 In his youth, Patrick Dempsey participated in juggling competitions. In 1981 he achieved the second place at the International Jugglers' Association Championship in the Juniors category, just behind Anthony Gatto, who is considered to be the best technical juggler of all time.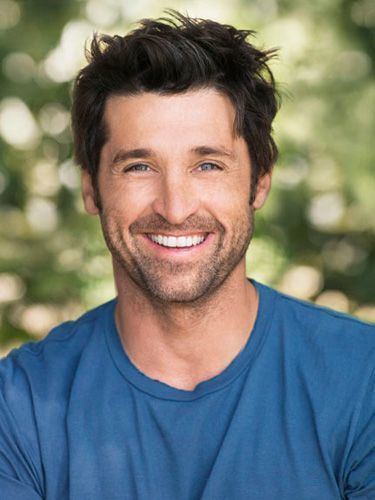 Dempsey was diagnosed with dyslexia at age twelve. He told Barbara Walters on her 2008 Oscar special that he thinks dyslexia made him what he is today. "It's given me a perspective of—you have to keep working," Dempsey told Walters. "I have never given up."
Early career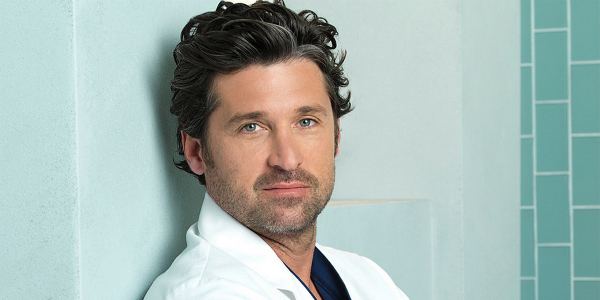 Dempsey was discovered by an invitation to audition for a role in the stage production of Torch Song Trilogy. His audition was successful, and he spent the following four months touring with the company in Philadelphia. He followed this with another tour, Brighton Beach Memoirs, in the lead role, which was directed by Gene Saks. Dempsey has also made notable appearances in the stage productions of On Golden Pond, with the Maine Acting Company, and as Timmy (the Martin Sheen role) in a 1990 Off-Broadway revival of The Subject Was Roses co-starring with John Mahoney and Dana Ivey at the Roundabout Theatre in New York.
Dempsey's first major feature film role was at age 21 with Beverly D'Angelo in the movie In The Mood, the true World War II story about Ellsworth Wisecarver whose relationships with older married women created a national uproar. He then co-starred in the third installment of the comedy classic Meatballs III: Summer Job, alongside Sally Kellerman in 1987. This was followed by the teen comedy Can't Buy Me Love in 1987 with actress Amanda Peterson and Some Girls with Jennifer Connelly in 1988. In 1989, Dempsey had the lead role in the films Loverboy with actress Kirstie Alley and Happy Together with actress Helen Slater.
1990s and 2000s
Dempsey made a number of featured appearances in television in the 1990s; he was cast several times in pilots that were not picked up for a full season, including lead roles in the TV versions of the films The Player and About A Boy. However, he received good reviews as he portrayed real-life mob boss, Meyer Lansky in 1991 when Mobsters was put on the screen. His first major television role was a three-episode stint as Will Truman's closeted sportscaster boyfriend on Will & Grace. He went on to play the role of Aaron Brooks on Once & Again. Dempsey received an Emmy nomination in 2001 as Outstanding Guest Actor in a Drama Series for the role of Aaron. In 1993, he played a young John F. Kennedy in the two-part TV mini-series JFK: Reckless Youth. In 2000, he played Detective Kincaid in Scream 3.
Dempsey had a high-profile role as the fiancé of Reese Witherspoon's character in Sweet Home Alabama (2002). In 2004, he co-starred in the highly acclaimed HBO production Iron Jawed Angels, opposite Hilary Swank and Anjelica Huston. He also appeared as special guest star in The Practice for its three-episode finale season (8x13-8x15).
In 2007, Dempsey starred in the Disney film Enchanted, and the Paramount Pictures film Freedom Writers where he reunited with his Iron Jawed Angels co-star Hilary Swank. He also voiced the character Kenai in Brother Bear 2, replacing Joaquin Phoenix. Dempsey's most recent roles include the 2008 film Made of Honor as Tom and the 2010s romantic comedy Valentine's Day; the latter film follows five interconnecting stories about Los Angelinos anticipating (or in some cases dreading) the holiday of love.
Universal Pictures acquired the rights to the prize-winning novel The Art of Racing in the Rain in July 2009, for Dempsey to star in. The project has not been able to find a director. He starred as Dylan Gould in Transformers: Dark of the Moon (2011).
In 2013, Dempsey starred in the romantic comedy Wonderful Tonight opposite Amanda Seyfried.
Grey's Anatomy
Dempsey has received significant public attention for his role as Dr. Derek Shepherd (McDreamy) in the drama Grey's Anatomy. Prior to landing the role, Dempsey auditioned for the role of Dr. Chase on another medical show, House. He also appeared in two episodes of the Grey's spinoff Private Practice, playing the same character. In January 2014, he signed a two-year contract to remain on Grey's Anatomy, then in its tenth season, that would ensure his presence for potential 11th and 12th seasons.
Dempsey was nominated for Best Performance by an Actor in a Television Series–Drama at the 2006 Golden Globes for the role. His success on the show has led to his becoming a spokesman for Mazda and State Farm Insurance. BuddyTV ranked him #1 on its list of "TV's Sexiest Men of 2011".
Following his departure from Grey's Anatomy, Dempsey was working on two small-screen projects: a drama The Limit for SundanceTV and a travelogue spy thriller called Fodors. He also said: "I would love to do something else. I'm going to take the rest of the year off to develop. I would like to be a producer. I would commit to a show that is 10 to 12 episodes. But 24 again, I don't know if I would do that. It's a very hard life. It's financially rewarding but there comes a point where how much is enough, really? I'm focusing now on developing and racing and being a father to my children."
Promotional work
He has been the face of L'Oreal and Versace and was featured in ads for Serengeti sunglasses. In November 2008, he launched an Avon fragrance named Unscripted, and due to its success, a second fragrance named Patrick Dempsey 2 was launched in October 2009. On September 29, 2012, Mexican cable company Cablemás, Megacable and Mexico city's Cablevisión launched an advertising campaign featuring Patrick Dempsey as the love interest of a domestic worker who comes across his profile on an online dating site. Starting in 2013, Patrick Dempsey is the face of Silhouette, promoting eyewear fashion from Austria. From January 2017 Dempsey is testimonial of Vodafone Italy and he appear in some Italian spot about it.
Auto racing
In 2014, Dempsey told Reuters in the Hockenheimring support paddock at the German Grand Prix that motor racing was not just a hobby, and had become as much a part of who he is as acting. He said, "It's all-consuming in many ways. I couldn't imagine not racing right now. It really keeps me motivated. It's all I think about on a daily basis."
Dempsey, who maintains an extensive sports and vintage car collection, has enjoyed auto racing in his spare time for several years, and declared before the 24 Hours of Le Mans in 2013 that he would like to compete full-time, telling Eurosport:
I would like to make that [motorsports] a complete priority and just focus on this full-time. If I could just walk away from acting, I think I could do that very easily, and just focus on the driving, I would love that more than anything else.
He has competed in prestigious pro-am events such as the 24 Hours of Le Mans, Rolex 24 at Daytona sports car race, and Tecate SCORE Baja 1000 off-road race. He was a co-owner of the Vision Racing IndyCar Series team and current owner of Dempsey Racing, which is presently racing two Porsche 911 GT America's in the Tudor United Sports Car Series. He participated in this series as often as his schedule allowed, although insurance restrictions kept him from driving competitively while also filming a motion picture. In 2009, he raced a Team Seattle Advanced Engineering Ferrari F430 GT in the 2009 24 Hours of Le Mans's GT2 class and finished ninth in class.
Dempsey announced he would race the 2011 Rolex 24 at Daytona along with other races throughout the season in a Mazda RX-8.
Dempsey finished in third place in the GT Class of the Rolex 24 at Daytona. In 2012, Dempsey competed in the Grand-Am Continental Tire Sports Car Challenge behind the wheel of an Aston Martin Racing-Multimatic Motorsports Aston Martin Vantage GT4, which, after five successful racing seasons in Europe, was to make its debut on American tracks. He formed the Dempsey Racing team to compete in the American Le Mans Series. The team fielded a full-time Oreca FLM09 in the Prototype Challenge class as well as a Lola B12/80 coupe in the Prototype 2 class from Laguna Seca onward.
After debuting at the 2009 24 Hours of Le Mans, Dempsey returned to France four years later and competed in a Porsche 997 GT3 RSR at the 2013 24 Hours of Le Mans endurance race. Dempsey and his co-drivers finished 29th overall and fourth in-class.
Telling Porsche Newsroom: "Not much changes in my TV work, but everything changes constantly in motor racing – every lap, every bend and every moment."
In 2015, Dempsey is focusing on participating in the FIA World Endurance Championship with his own Dempsey Racing-Proton team in the GTE-Am class in a Porsche 997 GT3 RSR, teamed with Patrick Long and Marco Seefried.
Career summary
‡ Not eligible for points.

Complete Rolex Sports Car Series results
(key) (Results are overall/class)
† Did not complete sufficient laps in order to score points.
Complete Continental Tire Sports Car Challenge results
(key) (Results are overall/class)
‡ As Dempsey was a guest driver, he was ineligible to score points.
Complete Maserati Trofeo World Series results
(key)
‡ As Dempsey was a guest driver, he was ineligible to score points.
Complete American Le Mans Series results
(key) (Results are overall/class)
† Did not complete sufficient laps in order to score points.
Complete United SportsCar Championship results
(key) (Results are overall/class)
† Did not complete sufficient laps in order to score points.
* Season still in progress.
Complete Porsche Supercup results
(key)
‡ As Dempsey was a guest driver, he was ineligible to score points.
Tully's Coffee
In January 2013, Dempsey announced that his company (Global Baristas) had secured the winning bid to purchase Seattle-based Tully's Coffee, which had filed for Chapter 11 bankruptcy protection in October. Dempsey's bid of $9.15M was enough to secure Tully's over the bids of six others including Starbucks. Dempsey's company will control 47 Tully's locations in the Seattle area, but not the online business which had been purchased by Green Mountain Coffee Roasters in 2009.
Following a legal dispute with investor group Global Baristas owner Michael Avenatti, Dempsey left the group, in effect officially leaving his managerial positions with Tully's. Dempsey filed a lawsuit on behalf of Global Baristas, claiming Avenatti borrowed $2 million against Tully's assets without informing Dempsey, rather than fully financing the coffee chain as was promised, calling the 15 percent interest rate on the loan "exorbitant" and sued for Avenatti to fund Tully's operations and meet its working capital needs, as well as for any damages owed the company. Soon after, Avenatti's office issued a second statement saying the partnership was dissolved and that Dempsey wished the lawyer and the company "all the best". Avenatti has stated the dispute was a "misunderstanding" and will continue operating with other investors and new management.
Personal life
Dempsey was diagnosed with dyslexia at age 12. As a result, it is necessary for him to memorize all his lines in order to perform, even for auditions where he was unlikely to get the part.
Entertainment Weekly put Dempsey's hair on its end-of-the-decade "best-of" list, saying, "What made Grey's Anatomy a mega-medi-hit? It could have something to do with creator Shonda Rhimes' scalpel-sharp writing…or McDreamy's impossibly luxurious man hair. Just saying." In 2005, People magazine ranked him second in its annual list of "Sexiest Men Alive" and again in 2006.
Dempsey has been married twice. In 1987, he married his manager, actress and acting coach, Rochelle "Rocky" Parker, when he was 21 and she 48. She appeared with Dempsey in the film In the Mood. While it has been reported that Dempsey married his best friend's mother, he has been quoted saying that he became best friends with Parker's son only after he became romantically involved with Parker. The couple divorced in 1994. She died in 2014.
On July 31, 1999, Dempsey married hairstylist and makeup artist Jillian Fink. The couple have three children, daughter Talula Fyfe (born February 20, 2002), and twin sons Sullivan Patrick and Darby Galen (born February 1, 2007). In January 2015, Fink filed for divorce, but the couple reconciled later in the year. They called off their divorce on November 12, 2016.
Dempsey supports Rangers F.C.
Cancer-research philanthropy
In 1997, Dempsey's mother, Amanda, was diagnosed with ovarian cancer, which subsequently relapsed five times. On March 24, 2014, she died in Lewiston, Maine, aged 79. In response to his mother's bouts with cancer, Dempsey helped start the Patrick Dempsey Center at Central Maine Medical Center in Lewiston. In October 2009, when Dempsey introduced the first Dempsey Challenge, registration was closed after reaching the goal of 3,500 cyclists, runners and walkers. The event raised more than $1 million for the cancer center. His mother was in the crowd as Dempsey finished his 50-mile ride. The Challenge has since become an annual October event presented by Amgen in the Lewiston–Auburn area. On May 28, 2017, Dempsey received an honorary doctorate from Bates College in his hometown, Lewiston, Maine for his philanthropy in the town and funding of "the Dempsey Center — just blocks from the Bates campus."
Dempsey was awarded an honorary doctorate by Bowdoin College in 2013 for his philanthropic work. His Grey's Anatomy character Derek Shepherd had been written as a Bowdoin graduate after an alumnus led a petition signed by over 450 students to "adopt" the character as an alumnus.
Filmography
Actor
-
Ferrari (post-production)
as
Piero Taruffi
2023
Thanksgiving (post-production)(rumored)
2022
DC League of Super-Pets: The Adventures of Krypto and Ace (Video Game)(voice)
2020
Devils (TV Series)
as
Dominic Morgan
2021
Ways & Means (TV Movie)
2021
SurrealEstate (TV Series)
as
Tom Quincy
- The Harvey (2021) - Tom Quincy
2005
Grey's Anatomy (TV Series)
as
Dr. Derek Shepherd
- Good as Hell (2021) - Dr. Derek Shepherd
- It's All Too Much (2021) - Dr. Derek Shepherd
- My Happy Ending (2020) - Dr. Derek Shepherd
- The Center Won't Hold (2020) - Dr. Derek Shepherd
- You're My Home (2015) - Dr. Derek Shepherd
- She's Leaving Home: Part 1 (2015) - Dr. Derek Shepherd
- How to Save a Life (2015) - Dr. Derek Shepherd
- One Flight Down (2015) - Dr. Derek Shepherd
- Crazy Love (2015) - Dr. Derek Shepherd
- When I Grow Up (2015) - Dr. Derek Shepherd
- With or Without You (2015) - Dr. Derek Shepherd
- Don't Dream It's Over (2015) - Dr. Derek Shepherd
- I Feel the Earth Move (2015) - Dr. Derek Shepherd (credit only)
- The Distance (2015) - Dr. Derek Shepherd (credit only)
- Staring at the End (2015) - Dr. Derek Shepherd (credit only)
- The Great Pretender (2015) - Dr. Derek Shepherd (credit only)
- All I Could Do Was Cry (2015) - Dr. Derek Shepherd (credit only)
- The Bed's Too Big Without You (2015) - Dr. Derek Shepherd (credit only)
- Where Do We Go From Here? (2015) - Dr. Derek Shepherd
- Risk (2014) - Dr. Derek Shepherd
- Could We Start Again, Please? (2014) - Dr. Derek Shepherd
- Don't Let's Start (2014) - Dr. Derek Shepherd
- Bend & Break (2014) - Dr. Derek Shepherd
- Only Mama Knows (2014) - Dr. Derek Shepherd
- Got to Be Real (2014) - Dr. Derek Shepherd
- Puzzle with a Piece Missing (2014) - Dr. Derek Shepherd
- I Must Have Lost It on the Wind (2014) - Dr. Derek Shepherd
- Fear (of the Unknown) (2014) - Dr. Derek Shepherd
- Everything I Try to Do, Nothing Seems to Turn Out Right (2014) - Dr. Derek Shepherd
- We Are Never Ever Getting Back Together (2014) - Dr. Derek Shepherd
- Change of Heart (2014) - Dr. Derek Shepherd
- Go It Alone (2014) - Dr. Derek Shepherd
- I'm Winning (2014) - Dr. Derek Shepherd
- You Be Illin' (2014) - Dr. Derek Shepherd
- Do You Know? (2014) - Dr. Derek Shepherd
- We Gotta Get Out of This Place (2014) - Dr. Derek Shepherd
- Throwing It All Away (2014) - Dr. Derek Shepherd
- You've Got to Hide Your Love Away (2014) - Dr. Derek Shepherd
- Take It Back (2014) - Dr. Derek Shepherd
- Get Up, Stand Up (2013) - Dr. Derek Shepherd
- Man on the Moon (2013) - Dr. Derek Shepherd
- Somebody That I Used to Know (2013) - Dr. Derek Shepherd
- Sorry Seems to Be the Hardest Word (2013) - Dr. Derek Shepherd
- Two Against One (2013) - Dr. Derek Shepherd
- Thriller (2013) - Dr. Derek Shepherd
- Map of You (2013) - Dr. Derek Shepherd
- I Bet It Stung (2013) - Dr. Derek Shepherd
- Puttin' on the Ritz (2013) - Dr. Derek Shepherd
- Everybody's Crying Mercy (2013) - Dr. Derek Shepherd
- I Want You with Me (2013) - Dr. Derek Shepherd
- Seal Our Fate (2013) - Dr. Derek Shepherd
- Perfect Storm (2013) - Dr. Derek Shepherd
- Readiness Is All (2013) - Dr. Derek Shepherd
- Do You Believe in Magic (2013) - Dr. Derek Shepherd
- Sleeping Monster (2013) - Dr. Derek Shepherd
- She's Killing Me (2013) - Dr. Derek Shepherd
- Can't Fight This Feeling (2013) - Dr. Derek Shepherd
- Idle Hands (2013) - Dr. Derek Shepherd
- Transplant Wasteland (2013) - Dr. Derek Shepherd
- This Is Why We Fight (2013) - Dr. Derek Shepherd
- Hard Bargain (2013) - Dr. Derek Shepherd
- The Face of Change (2013) - Dr. Derek Shepherd
- Bad Blood (2013) - Dr. Derek Shepherd
- Walking on a Dream (2013) - Dr. Derek Shepherd
- The End Is the Beginning Is the End (2013) - Dr. Derek Shepherd
- Things We Said Today (2013) - Dr. Derek Shepherd
- Run, Baby, Run (2012) - Dr. Derek Shepherd
- Love Turns You Upside Down (2012) - Dr. Derek Shepherd
- I Was Made for Lovin' You (2012) - Dr. Derek Shepherd
- Second Opinion (2012) - Dr. Derek Shepherd
- Beautiful Doom (2012) - Dr. Derek Shepherd
- I Saw Her Standing There (2012) - Dr. Derek Shepherd
- Love the One You're With (2012) - Dr. Derek Shepherd
- Remember the Time (2012) - Dr. Derek Shepherd
- Going, Going, Gone (2012) - Dr. Derek Shepherd
- Flight (2012) - Dr. Derek Shepherd
- Migration (2012) - Dr. Derek Shepherd
- Let the Bad Times Roll (2012) - Dr. Derek Shepherd
- Moment of Truth (2012) - Dr. Derek Shepherd
- The Girl with No Name (2012) - Dr. Derek Shepherd
- Support System (2012) - Dr. Derek Shepherd
- The Lion Sleeps Tonight (2012) - Dr. Derek Shepherd
- One Step Too Far (2012) - Dr. Derek Shepherd
- If Only You Were Lonely (2012) - Dr. Derek Shepherd
- Have You Seen Me Lately? (2012) - Dr. Derek Shepherd
- All You Need Is Love (2012) - Dr. Derek Shepherd
- If/Then (2012) - Dr. Derek Shepherd
- Hope for the Hopeless (2012) - Dr. Derek Shepherd
- This Magic Moment (2012) - Dr. Derek Shepherd
- Suddenly (2012) - Dr. Derek Shepherd
- Dark Was the Night (2011) - Dr. Derek Shepherd
- Heart-Shaped Box (2011) - Dr. Derek Shepherd
- Put Me in, Coach (2011) - Dr. Derek Shepherd
- Poker Face (2011) - Dr. Derek Shepherd
- Love, Loss and Legacy (2011) - Dr. Derek Shepherd
- What Is It About Men (2011) - Dr. Derek Shepherd
- Take the Lead (2011) - Dr. Derek Shepherd
- She's Gone (2011) - Dr. Derek Shepherd
- Free Falling (2011) - Dr. Derek Shepherd
- Unaccompanied Minor (2011) - Dr. Derek Shepherd
- I Will Survive (2011) - Dr. Derek Shepherd
- White Wedding (2011) - Dr. Derek Shepherd
- It's a Long Way Back (2011) - Dr. Derek Shepherd
- Song Beneath the Song (2011) - Dr. Derek Shepherd
- This Is How We Do It (2011) - Dr. Derek Shepherd
- Not Responsible (2011) - Dr. Derek Shepherd
- Golden Hour (2011) - Dr. Derek Shepherd
- P.Y.T. (Pretty Young Thing) (2011) - Dr. Derek Shepherd
- Don't Deceive Me (Please Don't Go) (2011) - Dr. Derek Shepherd
- Start Me Up (2011) - Dr. Derek Shepherd
- Disarm (2011) - Dr. Derek Shepherd
- Adrift and at Peace (2010) - Dr. Derek Shepherd
- Slow Night, So Long (2010) - Dr. Derek Shepherd
- Something's Gotta Give (2010) - Dr. Derek Shepherd
- That's Me Trying (2010) - Dr. Derek Shepherd
- These Arms of Mine (2010) - Dr. Derek Shepherd
- Almost Grown (2010) - Dr. Derek Shepherd
- Can't Fight Biology (2010) - Dr. Derek Shepherd
- Superfreak (2010) - Dr. Derek Shepherd
- Shock to the System (2010) - Dr. Derek Shepherd
- With You I'm Born Again (2010) - Dr. Derek Shepherd
- Sanctuary (2010) - Dr. Derek Shepherd
- Death and All His Friends (2010) - Dr. Derek Shepherd
- Shiny Happy People (2010) - Dr. Derek Shepherd
- How Insensitive (2010) - Dr. Derek Shepherd
- Hook, Line and Sinner (2010) - Dr. Derek Shepherd
- Sympathy for the Parents (2010) - Dr. Derek Shepherd
- Suicide Is Painless (2010) - Dr. Derek Shepherd
- Push (2010) - Dr. Derek Shepherd
- Perfect Little Accident (2010) - Dr. Derek Shepherd
- The Time Warp (2010) - Dr. Derek Shepherd
- Valentine's Day Massacre (2010) - Dr. Derek Shepherd
- State of Love and Trust (2010) - Dr. Derek Shepherd
- I Like You So Much Better When You're Naked (2010) - Dr. Derek Shepherd
- Blink (2010) - Dr. Derek Shepherd
- Holidaze (2009) - Dr. Derek Shepherd
- New History (2009) - Dr. Derek Shepherd
- Invest in Love (2009) - Dr. Derek Shepherd
- Give Peace a Chance (2009) - Dr. Derek Shepherd
- I Saw What I Saw (2009) - Dr. Derek Shepherd
- Invasion (2009) - Dr. Derek Shepherd
- Tainted Obligation (2009) - Dr. Derek Shepherd
- I Always Feel Like Somebody's Watchin' Me (2009) - Dr. Derek Shepherd
- Goodbye (2009) - Dr. Derek Shepherd
- Good Mourning (2009) - Dr. Derek Shepherd
- Now or Never (2009) - Dr. Derek Shepherd
- Here's to Future Days (2009) - Dr. Derek Shepherd
- What a Difference a Day Makes (2009) - Dr. Derek Shepherd
- No Good at Saying Sorry (One More Chance) (2009) - Dr. Derek Shepherd
- Sweet Surrender (2009) - Dr. Derek Shepherd
- Elevator Love Letter (2009) - Dr. Derek Shepherd
- Stand by Me (2009) - Dr. Derek Shepherd
- I Will Follow You Into the Dark (2009) - Dr. Derek Shepherd
- An Honest Mistake (2009) - Dr. Derek Shepherd
- Before and After (2009) - Dr. Derek Shepherd
- Beat Your Heart Out (2009) - Dr. Derek Shepherd
- Stairway to Heaven (2009) - Dr. Derek Shepherd
- Sympathy for the Devil (2009) - Dr. Derek Shepherd
- Wish You Were Here (2009) - Dr. Derek Shepherd
- All by Myself (2008) - Dr. Derek Shepherd
- In the Midnight Hour (2008) - Dr. Derek Shepherd
- These Ties That Bind (2008) - Dr. Derek Shepherd
- Rise Up (2008) - Dr. Derek Shepherd
- Life During Wartime (2008) - Dr. Derek Shepherd
- There's No 'I' in Team (2008) - Dr. Derek Shepherd
- Brave New World (2008) - Dr. Derek Shepherd
- Here Comes the Flood (2008) - Dr. Derek Shepherd
- Dream a Little Dream of Me: Part 2 (2008) - Dr. Derek Shepherd
- Dream a Little Dream of Me: Part 1 (2008) - Dr. Derek Shepherd
- Freedom: Part 2 (2008) - Dr. Derek Shepherd
- Freedom: Part 1 (2008) - Dr. Derek Shepherd
- Losing My Mind (2008) - Dr. Derek Shepherd
- The Becoming (2008) - Dr. Derek Shepherd
- Piece of My Heart (2008) - Dr. Derek Shepherd
- Where the Wild Things Are (2008) - Dr. Derek Shepherd
- Lay Your Hands on Me (2008) - Dr. Derek Shepherd
- Crash Into Me: Part 2 (2007) - Dr. Derek Shepherd
- Crash Into Me: Part 1 (2007) - Dr. Derek Shepherd
- Forever Young (2007) - Dr. Derek Shepherd
- Physical Attraction- Chemical Reaction (2007) - Dr. Derek Shepherd
- Kung Fu Fighting (2007) - Dr. Derek Shepherd
- Haunt You Every Day (2007) - Dr. Derek Shepherd
- The Heart of the Matter (2007) - Dr. Derek Shepherd
- Let the Truth Sting (2007) - Dr. Derek Shepherd
- Love/Addiction (2007) - Dr. Derek Shepherd
- A Change Is Gonna Come (2007) - Dr. Derek Shepherd
- Didn't We Almost Have It All? (2007) - Dr. Derek Shepherd
- Testing 1-2-3 (2007) - Dr. Derek Shepherd
- The Other Side of This Life, Part 2 (2007) - Dr. Derek Shepherd
- The Other Side of This Life, Part 1 (2007) - Dr. Derek Shepherd
- Desire (2007) - Dr. Derek Shepherd
- Time After Time (2007) - Dr. Derek Shepherd
- My Favorite Mistake (2007) - Dr. Derek Shepherd
- Scars and Souvenirs (2007) - Dr. Derek Shepherd
- Some Kind of Miracle (2007) - Dr. Derek Shepherd
- Drowning on Dry Land (2007) - Dr. Derek Shepherd
- Walk on Water (2007) - Dr. Derek Shepherd
- Wishin' and Hopin' (2007) - Dr. Derek Shepherd
- Great Expectations (2007) - Dr. Derek Shepherd
- Six Days: Part 2 (2007) - Dr. Derek Shepherd
- Six Days: Part 1 (2007) - Dr. Derek Shepherd
- Don't Stand So Close to Me (2006) - Dr. Derek Shepherd
- From a Whisper to a Scream (2006) - Dr. Derek Shepherd
- Staring at the Sun (2006) - Dr. Derek Shepherd
- Where the Boys Are (2006) - Dr. Derek Shepherd
- Let the Angels Commit (2006) - Dr. Derek Shepherd
- Oh, the Guilt (2006) - Dr. Derek Shepherd
- What I Am (2006) - Dr. Derek Shepherd
- Sometimes a Fantasy (2006) - Dr. Derek Shepherd
- I Am a Tree (2006) - Dr. Derek Shepherd
- Time Has Come Today (2006) - Dr. Derek Shepherd
- Losing My Religion (2006) - Dr. Derek Shepherd
- Deterioration of the Fight or Flight Response (2006) - Dr. Derek Shepherd
- 17 Seconds (2006) - Dr. Derek Shepherd
- Damage Case (2006) - Dr. Derek Shepherd
- Blues for Sister Someone (2006) - Dr. Derek Shepherd
- The Name of the Game (2006) - Dr. Derek Shepherd
- Superstition (2006) - Dr. Derek Shepherd
- Band-Aid Covers the Bullet Hole (2006) - Dr. Derek Shepherd
- What Have I Done to Deserve This? (2006) - Dr. Derek Shepherd
- Yesterday (2006) - Dr. Derek Shepherd
- As We Know It (2006) - Dr. Derek Shepherd
- It's the End of the World (2006) - Dr. Derek Shepherd
- Break on Through (2006) - Dr. Derek Shepherd
- Tell Me Sweet Little Lies (2006) - Dr. Derek Shepherd
- Begin the Begin (2006) - Dr. Derek Shepherd
- Grandma Got Run Over by a Reindeer (2005) - Dr. Derek Shepherd
- Owner of a Lonely Heart (2005) - Dr. Derek Shepherd
- Much Too Much (2005) - Dr. Derek Shepherd
- Thanks for the Memories (2005) - Dr. Derek Shepherd
- Let It Be (2005) - Dr. Derek Shepherd
- Something to Talk About (2005) - Dr. Derek Shepherd
- Into You Like a Train (2005) - Dr. Derek Shepherd
- Bring the Pain (2005) - Dr. Derek Shepherd
- Deny, Deny, Deny (2005) - Dr. Derek Shepherd
- Make Me Lose Control (2005) - Dr. Derek Shepherd
- Enough Is Enough (2005) - Dr. Derek Shepherd
- Raindrops Keep Falling on My Head (2005) - Dr. Derek Shepherd
- Who's Zoomin' Who? (2005) - Dr. Derek Shepherd
- Save Me (2005) - Dr. Derek Shepherd
- The Self-Destruct Button (2005) - Dr. Derek Shepherd
- If Tomorrow Never Comes (2005) - Dr. Derek Shepherd
- Shake Your Groove Thing (2005) - Dr. Derek Shepherd
- No Man's Land (2005) - Dr. Derek Shepherd
- Winning a Battle, Losing the War (2005) - Dr. Derek Shepherd
- The First Cut Is the Deepest (2005) - Dr. Derek Shepherd
- A Hard Day's Night (2005) - Dr. Derek Shepherd
2019
Micronesian Blues (TV Series)
- Episode #1.1 (2019)
2018
The Truth About the Harry Quebert Affair (TV Mini Series)
as
Harry Quebert
- The End (2018) - Harry Quebert
- Firebug (2018) - Harry Quebert
- Persona Non Grata (2018) - Harry Quebert
- Got It All Wrong (2018) - Harry Quebert
- No Angel (2018) - Harry Quebert
- Mirror, Mirror (2018) - Harry Quebert
- Family Matters (2018) - Harry Quebert
- The Fourth of July (2018) - Harry Quebert
- The Boxing Match (2018) - Harry Quebert
- How Does Your Garden Grow? (2018) - Harry Quebert
2018
Cigna: TV Doctors of America - Emergency (Short)
2017
Cigna: TV Doctors of America - Even More Drama (Short)
2017
Red Nose Day Actually (TV Short)
as
Husband
2017
Bridget Jones's Baby: Extended End Credits (Video short)
as
Jack (uncredited)
2016
Cigna: TV Doctors of America (Short)
2016
Bridget Jones's Baby
as
Jack
2009
Private Practice (TV Series)
as
Dr. Derek Shepherd
- You Break My Heart (2012) - Dr. Derek Shepherd
- Ex-Life (2009) - Dr. Derek Shepherd
2011
Transformers: Dark of the Moon
as
Dylan
2010
Valentine's Day
as
Dr. Harrison Copeland
2007
Enchanted
as
Robert Philip
2007
Freedom Writers
as
Scott Casey
2006
Brother Bear 2 (Video)
as
Kenai (voice)
2006
Shade (Short)
as
Paul Parker
2004
The Practice (TV Series)
as
Dr. Paul Stewart
- Mr. Shore Goes to Town (2004) - Dr. Paul Stewart
- Pre-Trial Blues (2004) - Dr. Paul Stewart
- Going Home (2004) - Dr. Paul Stewart
2004
Iron Jawed Angels (TV Movie)
as
Ben Weissman
2003
About a Boy (TV Movie)
as
Will
2003
Karen Sisco (TV Series)
as
Carl Wilkens
- Blown Away (2003) - Carl Wilkens
2003
Lucky 7 (TV Movie)
as
Peter Connor
2002
Sweet Home Alabama
as
Andrew Hennings
2002
The Emperor's Club
as
Older Louis Masoudi
2000
Once and Again (TV Series)
as
Aaron Brooks
- Aaron's List of Dreams (2002) - Aaron Brooks
- Aaron's Getting Better (2001) - Aaron Brooks
- Feast or Famine (2000) - Aaron Brooks
- Strangers and Brothers (2000) - Aaron Brooks
2002
Rebellion (Video)
as
Tyler Rae
2001
Chestnut Hill (TV Movie)
as
Michael Eastman
2001
Blonde (TV Mini Series)
as
Cass
- Episode #1.2 (2001) - Cass
- Episode #1.1 (2001) - Cass
2000
Will & Grace (TV Series)
as
Matthew
- Brothers, a Love Story (2001) - Matthew
- Crazy in Love (2001) - Matthew
- Love Plus One (2000) - Matthew
1999
Me and Will
as
Fast Eddie
1998
The Bible Collection: Jeremiah (TV Movie)
as
Jeremiah
1998
Life in the Fast Lane
as
The Stranger
1998
Crime and Punishment (TV Movie)
as
Rodya Raskolnikov
1997
The Player (TV Movie)
as
Griffin Mill
1997
The Escape (TV Movie)
as
Clayton
1997
20,000 Leagues Under the Sea (TV Mini Series)
as
Pierre Arronax
- Episode #1.2 (1997) - Pierre Arronax
- Episode #1.1 (1997) - Pierre Arronax
1996
A Season in Purgatory (TV Mini Series)
as
Harrison Burns
1996
The Right to Remain Silent (TV Movie)
as
Tom Harris
1995
Bloodknot (TV Movie)
as
Tom / Son
1994
Ava's Magical Adventure
as
Jeffrey
1993
J.F.K.: Reckless Youth (TV Mini Series)
as
John F. Kennedy
- Episode #1.2 (1993) - John F. Kennedy
- Episode #1.1 (1993) - John F. Kennedy
1993
Face the Music
as
Charlie Hunter
1992
For Better and for Worse (TV Movie)
as
Robert Faldo
1992
The General Motors Playwrights Theater (TV Series)
as
James
- Merry Christmas, Baby (1992) - James
1990
Coupe de Ville
as
Robert 'Bobby' Libner
1989
Happy Together
as
Christopher Wooden
1989
The Super Mario Bros. Super Show! (TV Series)
as
The Plant
- Super Plant/The Pied Koopa (1989) - The Plant
1988
In a Shallow Grave
as
Potter Daventry
1987
In the Mood
as
Ellsworth 'Sonny' Wisecarver
1987
Can't Buy Me Love
as
Ronald Miller
1986
Meatballs III: Summer Job
as
Rudy
1986
Fast Times (TV Series)
as
Mike Damone
- Secret Romance (1986) - Mike Damone
- My New Best Friend (1986) - Mike Damone
- My Brother the Car (1986) - Mike Damone
- What Is Life? (1986) - Mike Damone
- The Engagement (1986) - Mike Damone
- Pilot (1986) - Mike Damone
- The Last Laugh (1986) - Mike Damone
1986
The Magical World of Disney (TV Series)
as
Kellin Taylor
- A Fighting Choice (1986) - Kellin Taylor
1985
The Stuff
as
Underground Stuff Buyer #2 (uncredited)
Production Manager
1989
The Super Mario Bros. Super Show! (TV Series) (production manager - 65 episodes)
- The Ghoul of My Dreams/The Legend of Zelda: The Moblins Are Revolting (1989) - (production manager: live action segments)
- Captain Lou Is Missing/Robo Koopa (1989) - (production manager: live action segments)
- Santa Claus Is Coming to Flatbush/Star Koopa (1989) - (production manager: live action segments)
- Rowdy Roddy's Rotten Pipes/Crocodile Mario (1989) - (production manager: live action segments)
- Cyrano de Mario/Raiders of the Lost Mushroom (1989) - (production manager: live action segments)
- Tutti Frutti Mario/The Legend of Zelda: The Missing Link (1989) - (production manager: live action segments)
- Opera/Flatbush Koopa (1989) - (production manager: live action segments)
- Two Bums from Brooklyn/Mario of the Deep (1989) - (production manager: live action segments)
- French/Escape from Koopatraz (1989) - (production manager: live action segments)
- Goodbye Mr. Fish/The Provolone Ranger (1989) - (production manager: live action segments)
- Pizza Crush/The Legend of Zelda: Fairies in the Spring (1989) - (production manager: live action segments)
- No Way to Treat a Queenie/Little Red Riding Princess (1989) - (production manager: live action segments)
- A Basement Divided/Princess, I Shrunk the Mario Brothers (1989) - (production manager: live action segments)
- Chippie Chipmunks/Mario of the Apes (1989) - (production manager: live action segments)
- Adee Don't/Karate Koopa (1989) - (production manager: live action segments)
- Treasure of the Sierra Brooklyn/The Legend of Zelda: Hitch in the Works (1989) - (production manager: live action segments)
- Glasnuts/Plummers Academy (1989) - (production manager: live action segments)
- Home Radio/Elvin Lives (1989) - (production manager: live action segments)
- Game Show Host/The Great Gold Coin Rush (1989) - (production manager: live action segments)
- The Painting/Quest for Pizza (1989) - (production manager: live action segments)
- The Great Hereafter/The Legend of Zelda: Stinging a Stinger (1989) - (production manager: live action segments)
- Texas Tea/The Trojan Koopa (1989) - (production manager: live action segments)
- Zenned Out Mario/The Koopas Are Coming! The Koopas Are Coming! (1989) - (production manager: live action segments)
- The Artist/The Ten Koopmandments (1989) - (production manager: live action segments)
- Toupee/The Mark of Zero (1989) - (production manager: live action segments)
- Defective Gadgetry/The Legend of Zelda: Underworld Connections (1989) - (production manager: live action segments)
- Caught in a Draft/Bad Rap (1989) - (production manager: live action segments)
- George Washington Slept Here/The Unzappables (1989) - (production manager: live action segments)
- Gorilla My Dreams/Mario and the Red Baron Koopa (1989) - (production manager: live action segments)
- Little Marios/Koopa Klaus (1989) - (production manager: live action segments)
- The Magic Love/The Legend of Zelda: Doppelganger (1989) - (production manager: live action segments)
- Fortune Teller/Mario Meets Koop-zilla (1989) - (production manager: live action segments)
- Heart Throb/Mighty McMario and the Pot of Gold (1989) - (production manager: live action segments)
- Vampire Until Ready/20,000 Koopas Under the Sea (1989) - (production manager: live action segments)
- Flower Power/Hooded Robin and His Mario Men (1989) - (production manager: live action segments)
- Tutti Frutti, Oh Mario/The Legend of Zelda: That Sinking Feeling (1989) - (production manager: live action segments)
- Time Out Luigi/Too Hot to Handle (1989) - (production manager: live action segments)
- Fake Bro/Mario and Joliet (1989) - (production manager: live action segments)
- 9001: A Mario Odyssey/On Her Majesty's Sewer Service (1989) - (production manager: live action segments)
- Baby Mario Love/Koopenstein (1989) - (production manager: live action segments)
- Fred Van Winkle/The Legend of Zelda: Sing for the Unicorn (1989) - (production manager: live action segments)
- Super Plant/The Pied Koopa (1989) - (production manager: live action segments)
- Mario Hillbillies/Do You Princess Toadstool Take This Koopa-? (1989) - (production manager: live action segments)
- Plumbers of the Year/The Adventures of Sherlock Mario (1989) - (production manager: live action segments)
- Lost Dog/Two Plumbers and a Baby (1989) - (production manager: live action segments)
- Mommies Curse/The Legend of Zelda: Kiss 'N Tell (1989) - (production manager: live action segments)
- Do You Believe in Magic/Pirates of Koopa (1989) - (production manager: live action segments)
- Magician/Count Koopula (1989) - (production manager: live action segments)
- The Marios Fight Back/The Fire of Hercufleas (1989) - (production manager: live action segments)
- E.C. the Extra Creepy/Toad Warriors (1989) - (production manager: live action segments)
- Wild Thing/The Legend of Zelda: The White Knight (1989) - (production manager: live action segments)
- Cher's Poochie/Brooklyn Bound (1989) - (production manager: live action segments)
- Dance/Jungle Fever (1989) - (production manager: live action segments)
- Alligator Dundee/Stars in Their Eyes (1989) - (production manager: live action segments)
- Mama Mia Mario/The Great BMX Race (1989) - (production manager: live action segments)
- Magic's Magic/The Legend of Zelda: Cold Spells (1989) - (production manager: live action segments)
- Will the Real Elvis Please Shut Up!/Love 'Em and Leave 'Em (1989) - (production manager: live action segments)
- Bats in the Basement/Mario and the Beanstalk (1989) - (production manager: live action segments)
- Bonkers from Yonkers/The Great Gladiator Gig (1989) - (production manager: live action segments)
- The Mario Monster Mash/Rolling Down the River (1989) - (production manager: live action segments)
- Slime Busters/The Legend of Zelda: The Ringer (1989) - (production manager: live action segments)
- Marianne & Luigeena/Mario's Magic Carpet (1989) - (production manager: live action segments)
- All Steamed Up/Butch Mario & the Luigi Kid (1989) - (production manager: live action segments)
- Day of the Orphan/King Mario of Cramalot (1989) - (production manager: live action segments)
- Neatness Counts/The Bird! The Bird! (1989) - (production manager: live action segments)
Producer
2021
Ways & Means (TV Movie) (executive producer)
2019
Micronesian Blues (TV Series) (executive producer - 1 episode)
- Episode #1.1 (2019) - (executive producer)
2019
The Art of Racing in the Rain (producer - produced by)
2019
Hurley (Documentary) (executive producer)
2018
The Truth About the Harry Quebert Affair (TV Mini Series) (executive producer - 9 episodes)
- The End (2018) - (executive producer)
- Firebug (2018) - (executive producer)
- Persona Non Grata (2018) - (executive producer)
- Got It All Wrong (2018) - (executive producer)
- No Angel (2018) - (executive producer)
- Mirror, Mirror (2018) - (executive producer)
- Family Matters (2018) - (executive producer)
- The Fourth of July (2018) - (executive producer)
- The Boxing Match (2018) - (executive producer)
2014
The Peloton Project (Documentary) (executive producer)
2013
Patrick Dempsey: Racing Le Mans (TV Mini Series documentary) (executive producer - 4 episodes)
- Endurance (2013) - (executive producer)
- Rebirth (2013) - (executive producer)
- The Money Burn (2013) - (executive producer)
- Actor/Racer (2013) - (executive producer)
Soundtrack
2022
Disenchanted (performer: "Fairytale Life (After the Spell)")
1989
The 61st Annual Academy Awards (TV Special) (performer: "(I Wanna Be an) Oscar Winner")
Director
1994
Ava's Magical Adventure
Thanks
2023
Missing (special thanks)
2013
Morrissey: 25 Live (Video) (thanks)
2006
Grey's Anatomy: Complications of the Heart (TV Movie) (special thanks)
2006
Grey's Anatomy: Straight to the Heart (TV Movie) (special thanks)
Self
-
Alumination (Documentary) (completed)
as
Self
2023
VIR Reborn (completed)
as
Self
2023
Racing with Giants: Porsche at Le Mans (Documentary)
2006
Entertainment Tonight (TV Series)
as
Self
- ET Premiere Week Emmy Blowout! (2021) - Self
- Tarek El Moussa and Heather Rae Young Take Over (2021) - Self
- Nikki and Brie Bella's Babies (2020) - Self
- 2008 (2008) - Self
1989
Good Morning America (TV Series)
as
Self - Guest
- Episode dated 18 November 2022 (2022) - Self - Guest
- Episode dated 17 September 2015 (2015) - Self - Guest
- Episode dated 26 August 2013 (2013) - Self - Guest
- Episode dated 11 April 1989 (1989) - Self - Guest
2016
Extra (TV Series)
as
Self
- Episode #29.64 (2022) - Self
- Episode #27.112 (2021) - Self
- Episode #25.287 (2019) - Self
- Episode #25.170 (2019) - Self
- Episode #23.10 (2016) - Self
- Episode #23.7 (2016) - Self
- Episode #23.3 (2016) - Self
- Episode #22.191 (2016) - Self
2005
Jimmy Kimmel Live! (TV Series)
as
Self - Guest
- Patrick Dempsey/Nicholas Hoult/Billy Gibbons/The Backseat Lovers (2022) - Self - Guest
- Anthony Davis/Patrick Dempsey/Clare Crawley/OneRepublic (2020) - Self - Guest
- Patrick Dempsey/Justin Schmidt/Tame Impala (2016) - Self - Guest
- Patrick Dempsey/Lara Spencer/Young Jeezy (2014) - Self - Guest
- After the Academy Awards (2010) - Self - Guest
2022
IMDb on the Scene (TV Series)
as
Self
- The Stars of 'Disenchanted' Reveal Their Magical Reunion (2022) - Self
2007
The Ellen DeGeneres Show (TV Series)
as
Self - Guest
- Patrick Dempsey (2020) - Self - Guest
- Episode #10.79 (2013) - Self - Guest
- Episode #10.1 (2012) - Self - Guest
- Episode #8.166 (2011) - Self - Guest
- Episode #8.13 (2010) - Self - Guest
- Episode #7.102 (2010) - Self - Guest
- Episode #6.42 (2008) - Self - Guest
- Episode #5.152 (2008) - Self - Guest
- Episode #5.53 (2007) - Self - Guest
- Episode #4.86 (2007) - Self - Guest
2016
Today (TV Series)
as
Self - Guest
- Episode dated 7 October 2020 (2020) - Self - Guest
- Episode dated 12 September 2016 (2016) - Self - Guest
- Episode dated 1 September 2016 (2016) - Self - Guest
2020
RIDE: The Challenge to Conquer Cancer (Documentary)
as
Self
2019
Hurley (Documentary)
as
Self
2018
207 15th Anniversary (TV Special short)
as
Self
2018
Quotidien (TV Series)
as
Self
- Episode dated 12 November 2018 (2018) - Self
2018
C'è posta per te (TV Series)
as
Self - Guest
- Episode dated 24 March 2018 (2018) - Self - Guest
2017
Patrick Dempsey Doesn't Know How to Cook Pasta (TV Special)
as
Self
2017
The Red Nose Day Special (TV Special)
as
Self
2017
Bridget Jones's Baby: Gag Reel (Video short)
as
Self / Jack (uncredited)
2017
Full Circle: The Making of Bridget Jones's Baby (Video short)
as
Self
2007
Access Hollywood (TV Series)
as
Self
- Episode #21.97 (2016) - Self
- Episode dated 13 September 2016 (2016) - Self
- Episode dated 23 November 2007 (2007) - Self
2016
Jay Leno's Garage (TV Series documentary)
as
Self - Actor / Racer
- Original and Unrestored (2016) - Self - Actor / Racer
2016
Circus Halligalli (TV Series)
as
Self
- Episode #8.8 (2016) - Self
2016
Rencontres de cinéma (TV Series)
as
Self
- Episode dated 2 October 2016 (2016) - Self
2016
Mardi cinéma (TV Series)
as
Self
- Episode dated 20 September 2016 (2016) - Self
2016
90 Minuti (TV Series)
as
Self - Interviewee
- Episode #1.55 (2016) - Self - Interviewee
2016
Clevver Now (TV Mini Series)
as
Self
- Naya's Not Sorry! (2016) - Self
2016
The Late Late Show with James Corden (TV Series)
as
Self - Guest
- Jimmy Kimmel/Patrick Dempsey/Renee Zellwegger/CL (2016) - Self - Guest
2005
Live with Kelly and Mark (TV Series)
as
Self - Guest
- Guest Co-Host Chris Harrison/Patrick Dempsey/Sophia Loren (2016) - Self - Guest
- Episode dated 29 April 2008 (2008) - Self - Guest
- Episode dated 20 September 2006 (2006) - Self - Guest
- Episode dated 17 May 2005 (2005) - Self - Guest
2016
The Jonathan Ross Show (TV Series)
as
Self - Guest
- Renee Zellweger, Patrick Dempsey, John Malkovich, Laura Trott, Jason Kenny, Maddie Hinch, Aisling Bea and Tom Odell (2016) - Self - Guest
2007
The Insider (TV Series)
as
Self
- Episode #12.304 (2016) - Self
- Episode dated 17 December 2007 (2007) - Self
2016
Top Gear (TV Series)
as
Self - Special Guest
- Episode #23.6 (2016) - Self - Special Guest
2015
Morgenmagazin (TV Series)
as
Self
- Episode dated 26 August 2015 (2015) - Self
2015
Faszination Oldtimer - Leidenschaft zwischen Rost und Chrom (TV Movie documentary)
as
Self
2015
Le grand journal de Canal+ (TV Series documentary)
as
Self
- Episode dated 5 June 2015 (2015) - Self
2015
IN the Loop TV Show (TV Series)
as
Self
- Episode #1.9 (2015) - Self
2015
Winning: The Racing Life of Paul Newman (Documentary)
as
Self
2014
The Peloton Project (Documentary)
as
Narrator (voice)
2014
American Music Awards 2014 (TV Special)
as
Self - Presenter
2014
Architectural Digest (TV Series documentary)
as
Self
- Inside Patrick Dempsey's Malibu Home Designed by Frank Gehry (2014) - Self
2009
The View (TV Series)
as
Self - Guest
- Demi Lovato (Guest Co-Hostess)/Patrick Dempsey/Kobe Bryant/Cast of TV's "Scandal" (2013) - Self - Guest
- Episode dated 11 March 2009 (2009) - Self - Guest
2013
Patrick Dempsey: Racing Le Mans (TV Mini Series documentary)
as
Self
- Endurance (2013) - Self
- Rebirth (2013) - Self
- The Money Burn (2013) - Self
- Actor/Racer (2013) - Self
2006
Late Show with David Letterman (TV Series)
as
Self - Guest
- Episode dated 26 August 2013 (2013) - Self - Guest
- Episode #18.159 (2011) - Self - Guest
- Episode #17.32 (2009) - Self - Guest
- Episode #15.108 (2008) - Self - Guest
- Episode dated 19 September 2006 (2006) - Self - Guest
2013
2013 Do Something Awards (TV Special)
as
Self - Honoree
2013
Erin Burnett OutFront (TV Series)
as
Self
- Episode dated 4 January 2013 (2013) - Self
2011
Anderson Live (TV Series)
as
Self
- Anderson's New Year's Eve Show with Kathy Griffin & Gloria Vanderbilt (2011) - Self
2011
33-y Moskovskiy mezhdunarodnyy kinofestival (TV Special)
as
Self
2011
Transformers: Dark of the Moon - 35mm Special (TV Movie documentary)
as
Self
2011
Lopez Tonight (TV Series)
as
Self - Guest
- Episode dated 30 June 2011 (2011) - Self - Guest
2007
The Tonight Show with Jay Leno (TV Series)
as
Self - Guest
- Episode #19.157 (2011) - Self - Guest
- Episode #19.7 (2010) - Self - Guest
- Episode #16.75 (2008) - Self - Guest
- Episode #15.199 (2007) - Self - Guest
2011
2011 MTV Movie Awards (TV Special)
as
Self - Presenter
2011
Boys of Bonneville: Racing on a Ribbon of Salt (Documentary)
as
Narrator
2009
Extreme Makeover: Home Edition (TV Series)
as
Self
- Marshall Family (2009) - Self
2009
Golden Globe Awards (TV Special)
as
Self - Presenter
2008
The 60th Primetime Emmy Awards (TV Special documentary)
as
Self - Presenter
2008
TV Guide Live at the Emmy Awards (TV Special)
as
Self
2006
Corazón de... (TV Series)
as
Self
- Episode dated 22 May 2008 (2008) - Self
- Episode dated 19 October 2006 (2006) - Self
2008
Senkveld med Thomas og Harald (TV Series)
as
Self - Guest
- Episode #9.14 (2008) - Self - Guest
2008
Aftenshowet (TV Series)
as
Self
- Episode dated 14 May 2008 (2008) - Self
2008
Le journal de 20 heures (TV Series)
as
Self
- Episode dated 12 May 2008 (2008) - Self
2008
Rachael Ray (TV Series)
as
Self - Guest
- Episode #2.154 (2008) - Self - Guest
2008
Getaway (TV Series documentary)
as
Self - Celebrity traveller
- Episode #17.12 (2008) - Self - Celebrity traveller
2008
Breakfast (TV Series)
as
Self - Guest
- Episode dated 30 April 2008 (2008) - Self - Guest
2008
Becoming Enchanted: A New Classic Comes True (Video documentary short)
as
Self
2008
Fantasy Comes to Life (TV Mini Series documentary)
as
Self
- A Blast at the Ball (2008) - Self
- Happy Working Song (2008) - Self
2008
Corazón, corazón (TV Series)
as
Self
- Episode dated 2 March 2008 (2008) - Self
2008
An Evening at the Academy Awards (TV Special)
as
Self
2007
E! Live from the Red Carpet (TV Series)
as
Self
- The 2008 Academy Awards (2008) - Self
- The 2007 Golden Globe Awards (2007) - Self
2008
La noche de los Oscar (TV Special)
as
Self
2008
Quelli che... il calcio (TV Series)
as
Self
- Episode #15.25 (2008) - Self
2008
The 80th Annual Academy Awards (TV Special)
as
Self - Presenter
2008
The 34th Annual People's Choice Awards (TV Special)
as
Self - Winner
2007
Enchanted: CiTV Movie Special (TV Movie)
as
Self
2007
God kveld Norge (TV Series)
as
Self
- Episode dated 22 December 2007 (2007) - Self
2001
E! True Hollywood Story (TV Series documentary)
as
Self
- Patrick Dempsey (2007) - Self
- Scream (2001) - Self
2007
Martha (TV Series)
as
Self - Guest
- Episode dated 7 November 2007 (2007) - Self - Guest
2007
The 59th Annual Primetime Emmy Awards (TV Special)
as
Self - Presenter
2007
24 x 24 Wide Open with Jeff Gordon (TV Movie documentary)
as
Self - Host
2007
Anatomía Unplugged (TV Movie documentary)
as
Self
2007
13th Annual Screen Actors Guild Awards (TV Special)
as
Self - Winner
2007
The 64th Annual Golden Globe Awards (TV Special)
as
Self - Nominee
2007
The 33rd Annual People's Choice Awards (TV Special)
as
Self - Winner
2006
The Barbara Walters Summer Special (TV Series)
as
Self
- The 10 Most Fascinating People of 2006 (2006) - Self
- The 25th Annual Oscar Edition (2006) - Self
2006
The Oprah Winfrey Show (TV Series)
as
Self - Guest
- On Location: Oprah on the Set of Grey's Anatomy (2006) - Self - Guest
2006
The 58th Annual Primetime Emmy Awards (TV Special)
as
Self
2006
Good Morning America Weekend Edition (TV Series)
as
Self
- Episode dated 28 May 2006 (2006) - Self
2006
Celebrity Debut (TV Movie)
as
Self
2006
Toyota Pro/Celebrity Race (TV Short)
as
Self
2006
The 4th Annual TV Land Awards (TV Special)
as
Self
2006
ABC News Nightline (TV Series)
as
Self
- Episode dated 20 March 2006 (2006) - Self
2006
CMT: The Greatest - 20 Sexiest Women (TV Special)
as
Host
2006
12th Annual Screen Actors Guild Awards (TV Special)
as
Self - Nominee
2006
The Reichen Show (TV Series)
as
Self
- Episode dated 24 January 2006 (2006) - Self
2006
The 63rd Annual Golden Globe Awards 2006 (TV Special)
as
Self - Nominee
2005
Test Drive (TV Series)
as
Self
- Lexus IS 350 (2005) - Self
2005
The 13th Annual Diversity Awards (TV Special)
as
Self
2005
The 57th Annual Primetime Emmy Awards (TV Special)
as
Self - Presenter
2005
ESPY Awards (TV Special)
as
Self
2005
The Tony Danza Show (TV Series)
as
Self - Guest
- Episode #1.130 (2005) - Self - Guest
2004
CMT: 20 Sexiest Women (TV Special)
as
Self - Host
2003
I'm a Stroke (TV Series short)
as
Self
- Patrick Dempsey (2003) - Self
2002
Last Call with Carson Daly (TV Series)
as
Self - Guest
- Episode dated 3 October 2002 (2002) - Self - Guest
1997
The Daily Show (TV Series)
as
Self - Guest
- Patrick Dempsey (2002) - Self - Guest
- Patrick Dempsey (1997) - Self - Guest
2002
Revealed with Jules Asner (TV Series)
as
Self - Guest
- Reese Witherspoon (2002) - Self - Guest
2002
The Caroline Rhea Show (TV Series)
as
Self - Guest
- Episode dated 25 September 2002 (2002) - Self - Guest
1997
The Making of Special: '20,000 Leagues Under the Sea' (TV Movie documentary)
as
Pierre Arronax
1997
Crook & Chase (TV Series)
as
Self
- Patrick Dempsey (1997) - Self
1995
The 17th Annual CableACE Awards (TV Special)
as
Self
1992
The Word (TV Series)
as
Self
- Episode #2.15 (1992) - Self
1991
Late Night with David Letterman (TV Series)
as
Self - Guest
- Episode dated 18 October 1991 (1991) - Self - Guest
1991
The 17th Annual People's Choice Awards (TV Special)
as
Self - Presenter
1990
Commitment to Life IV: Los Angeles AIDS Project Benefit (TV Special)
as
Self
1989
The 61st Annual Academy Awards (TV Special)
as
Self - Performer
Archive Footage
2008
Entertainment Tonight (TV Series)
as
Self / Dr. Derek Shepherd
- Tiffany Haddish/Salma Hayek/Rose Byrne (2020) - Self
- Angelina Jolie Exclusive! (2019) - Self
- Stars (2019) - Self
- Grey's Anatomy Milestone! (2019) - Self
2015
Grey's Anatomy (TV Series)
as
Dr. Derek Shepherd
- You Are the Blood (2022) - Dr. Derek Shepherd (uncredited)
- Tradition (2021) - Dr. Derek Shepherd (uncredited)
- Leave a Light On (2020) - Dr. Derek Shepherd (uncredited)
- My Shot (2019) - Dr. Derek Shepherd (uncredited)
- Flowers Grow Out Of My Grave (2018) - Dr. Derek Shepherd (uncredited)
- (Don't Fear) the Reaper (2018) - Dr. Derek Shepherd (uncredited)
- In the Air Tonight (2017) - Dr. Derek Shepherd (uncredited)
- The Room Where It Happens (2016) - Dr. Derek Shepherd (uncredited)
- My Next Life (2016) - Dr. Derek Shepherd
- Unbreak My Heart (2016) - Dr. Derek Shepherd (uncredited)
- All I Want Is You (2016) - Dr. Derek Shepherd (uncredited)
- Guess Who's Coming to Dinner (2015) - Dr. Derek Shepherd
- Old Time Rock and Roll (2015) - Dr. Derek Shepherd (uncredited)
- Time Stops (2015) - Dr. Derek Shepherd
- She's Leaving Home: Part 2 (2015) - Dr. Derek Shepherd
2021
American Greed (TV Series documentary)
as
Self
- The Trials of Michael Avenatti (2021) - Self
2021
Good Morning America (TV Series)
as
Self
- Jacob Blake (2021) - Self
2020
Ok! TV (TV Series)
as
Self
- Episode #5.114 (2020) - Self
2014
Extra (TV Series)
as
Self
2016
The Insider (TV Series)
as
Self
- Episode #13.222 (2017) - Self
- Episode #12.312 (2016) - Self
- Episode #12.105 (2016) - Self
2015
Inside Edition (TV Series documentary)
as
Self / Dr. Derek Shepherd
- Episode #28.241 (2016) - Self
- No Nose Baby (2015) - Dr. Derek Shepherd
2009
Los mejores momentos de 'Sé lo que hicisteis' (Video)
as
Self
2008
Sexo en serie (TV Movie documentary)
as
Dr. Derek Shepherd
2007
100 Greatest Teen Stars (TV Mini Series documentary)
as
Self
- Episode dated 13 December 2007 (2007) - Self
2007
Come Rain or Come Shine: From Grey's Anatomy to Private Practice (TV Movie)
as
Dr. Derek Shepherd
2007
Grey's Anatomy: Come Rain or Shine (TV Movie)
as
Dr. Derek Shepherd
2007
Private Practice (TV Series)
as
Dr. Derek Shepherd
- Come Rain or Come Shine: From Grey's Anatomy to Private Practice (2007) - Dr. Derek Shepherd (uncredited)
2007
Grey's Anatomy: Every Moment Counts (TV Special)
as
Dr. Derek Shepherd
2007
Corazón de... (TV Series)
as
Self
- Episode dated 10 January 2007 (2007) - Self
2006
Grey's Anatomy: Complications of the Heart (TV Movie)
as
Dr. Derek Shepherd
2006
Getting Into Grey's Anatomy (TV Movie)
as
Dr. Derek Shepherd
2006
Grey's Anatomy: Under Pressure (TV Movie)
as
Dr. Derek Shepherd
2006
Grey's Anatomy: Straight to the Heart (TV Movie)
as
Dr. Derek Shepherd
References
Patrick Dempsey Wikipedia
(Text) CC BY-SA