Map of Amalner
Amalner is a city and a municipal council in Jalgaon district in the state of Maharashtra, India, situated on the bank of the Bori River. Amalner is the birthplace of the Wipro company, which started business by producing vanaspati ghee from sunflower seeds there. Amalner is a tehsil in Jalgaon district. Prominent villages under Amalner's administration include Sarbete, Chaubari, Shirsale, Chandani kurhe, Nagaon BK, Eklahare, Pimpali, Dahiwad, Amalgaon, Gandhali, Pilode Mehergaon, Javkhede, Palasdale, Vavade, Patonde and Mangrul.
Contents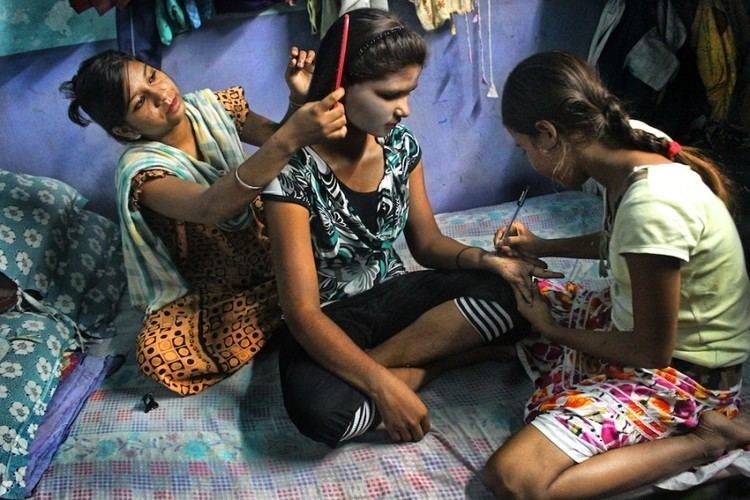 Amalner falls on the Western Railway between Surat and Bhusawal. Amalner is well connected to the Central Railway through Jalgaon / Bhusaval as well as the Western through Surat.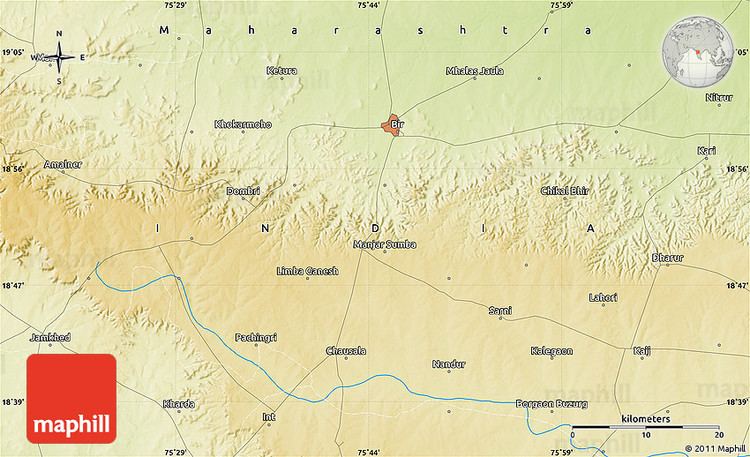 Chishtiya naaz amalner jalgaon mushaira 2016 first mushaira
History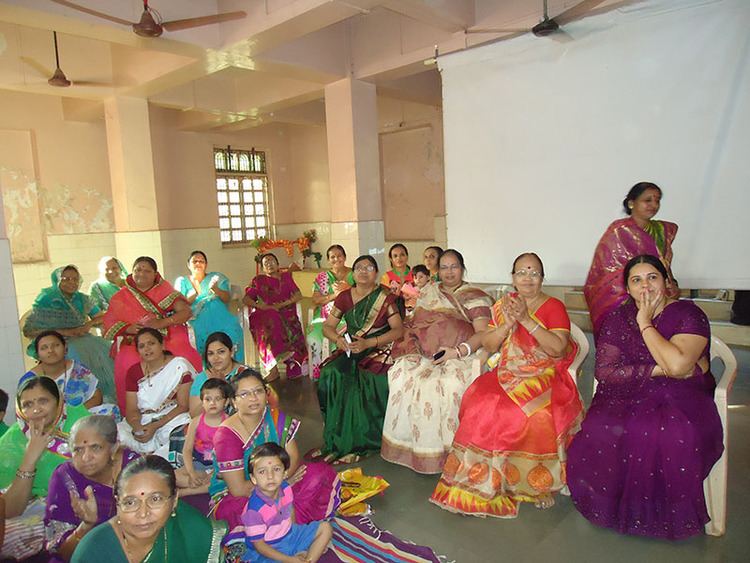 Amalner has a historical importance in the fields of education, industrialisation and independence movements. It is host to one of the oldest philosophical centres in India, the Pratap Tatwadnyan Mandir, formerly the Indian Institute of Philosophy.
The famous philosopher and Vedic-Pandit "Nyayacharya Shriram Shastri Shankar Guru Upasani" was resident of Amalner. He was a gold medalist student of Varanasi Sangveda Vidyalaya. He had eminent knowledge of astrology, Sanskrit, philosophy, Vedant, BrahmanGrantha, Ayurveda etc. Shri Shriram Shastri Upasani not only taught astrology and Sanskrit to academic students but also to many Jain Sadhus (from them many are now well known Sanskrit-astrology experts and book writers). The eminent knowledge of astrology is now continued by his son Pt. Vishweshwar Shastri Upasani.
Many non-Indians attend this establishment because of its commitment to education and discipline. It is the source of some of the highest educational results in Jalgaon district.
There is a historical gate for the entrance in Amalner called "DAGDI DARWAJA".
The northern part of Amalner is called "Pratapnagar", after Srimant Pratap Shethji, for whom the institutes Pratap College and Pratap high school are also named.
Pandurang Sadashiv Sane, popularly known as Sane Guruji, was one of the famous teachers at Pratap high school. He fought for the independence of India, was a teacher, poet and writer, and wrote many books, including Shyamchi Aai and Bhartiya Sanskriti.
On the industrial front, Azim Premji's father started the first dalda factory at Amalner, which is now known as a mother plant of the giant Wipro company. Amalner city is still densely populated with Wipro shareholders. Azim Premji visited Amalner's Wipro plant on 12 February 2013, to address the employees of the company.
On the religious front, Amalner is as regarded as Pandharpur in the Khandesh region. Centuries ago, Saint Muktai resided in the district and made it a holy place. The great Shri Sant Sakharam Maharaj is from Amalner. There is a myth that Shri Sakharam Maharaj travels to Pandharpur every year in a procession called "Paai wari". This procession takes place in the month of Ashadh (Indian calendar). The honour of organising the first procession (dindi) to visit Lord Vitthal in Pandharpur goes to Amalner. In every Vaishakh month there is a huge funfair, the biggest in the region, at the Bori river. At that time there is a Rath-Yatra at Vaishakh Ekadashi as well as a Palakhi at Pornima. As a mark of solidarity among communities, the first mogari (a wooden log used as a break for stopping Rath) is always placed by Muslims, and before Rath reaches its destination, Rath stops at a Mosque for Aarati and Dohe. Amalner is second to Pandharpur, in Maharashtra. Two visits to Amalner is as beneficial as one visit to Pandharpur.
Saint Shree Sakharam Maharaj of Amalner was a devotee of Lord Vithal. To commemorate him, the Ashadhi Ekadashi celebrations take place at Amalner parallel to the celebrations at the magnificent temple of Lord Viththal in Pandharpur. Amalner, Shendurni and Pimprala (Jalgaon) are known as Prati-Pandharpur, meaning "as holy as Pandharpur". Mandal, the biggest village in Amalner taluka, is situated on the bank of the Panzara river. It is located around 20 km from Amalner.
It is famous for the Jain Temple of "Lord Chandraprabhu" who was 8th Thirthankar of Jain's and temple of "Kshetrapal Maharaj". It is believed that a visit to the temple on the day of Amavsya will lead to the fulfilment of all wishes. Another emerging place, Ratnapimpri, 11 km from Amalner and 7 km from Parola tahsil, is situated on the bank of the Gopi river where a famous Shivdham temple is located. And, 2 km away, Tapovan is situated, where farmers are experimenting with organic farming. It is emerging as a tourist and religious place for devotees as it is calm and peaceful, being located away from busy city life. There is a myth stating that people used to find pearls (Ratnna) at Ratnapimpri. Therefore, the town is known as 'Ratnapimpri'. Amalner hosts a weekly market on every Monday, and people from the surrounding area come for shopping. Amalner is also famous for handmade household equipment called ghamelas, made from brass and copper.
Shirsale is the smallest village in Amalner taluka. It is located around 9 km from Amalner. It is famous for the Jain temple of "Lord Mahavir".
There are only two temples of Mangalgrah in India and worldwide, one at Calcutta and one at Amalner. The premises are well developed and have become a picnic spot.
Another famous temple is "Shri akkalkot swami samarth kendra". Thousands of people visit this temple every day, and it is believed that it fulfills all wishes, having the power of the great Swami Maharaj.
Chandani kurhe is a small village in Amalner taluka. Kurhe khurd&kurhe budruk are situated on each bank of the river Chikhali. In village group grampachayat established on 17 March 1956.
The history of the name of Amalner is interesting and provides some important information. In 11th century Rishi Ambarishi prayed to the god Varun (the god of rain). Varun then built the temple of the god Shiv, called "Varuneshwar", which became famous in the area. Amabarishi then named the village Amalnir, which means "the village with pure water" or "where there is no mal (impurity) in water is Amalnir". Over time, the name changed to Amalner. The hill close to Amalner is called "Ambarishi Tekdi" where there is Yatra in every mansoon. It is said that Ambarishi fulfills wishes of all who pray. Apart from varuneshwar, there are two more shiv temples famous in Amalner, named Khaleshwar and Khateshwar Mahadev mandir, which is on the bank of the Bori River.
Amalner also famous for the industrial area .MIDC.
Geography
Amalner is located at 18°56′N 75°20′E / 18.93°N 75.33°E / 18.93; 75.33[1]. It has an average elevation of 188 metres.
Demographics
As of the Indian census of 2001, Amalner had a population of 91,456. Males constitute 52% of the population and females 48%. The average literacy rate is 73%, higher than the national average of 59.5%, with 57% of the males and 43% of females being literate. Some 12% of the population is under 6 years of age.
Education
Amalner has seen ups and downs in the educational field, just as in the industrial field.
Pratap Shethji founded a well-known school and a college in Amalner, both of which were named after him: Pratap High School and Pratap College. Shri Sane Guruji served in Pratap High School as teacher.
Pratap College once had the largest library in Maharashtra and hosted thousands of books. Pratap college has CGPA 3.30 Grade A. The Pratap college campus area is about 40Acres.
Pratap Shethji founded "तत्वद्न्यान मंदिर" (Philosophy Hall) in 1966, which hosted books on the subject of philosophy. Earlier in India, the study of philosophy was based on western philosophy only. This hall gave an opportunity to bring traditional books based on Dharmashastra under one roof.
Pratap College, Amalner now affiliated to North Maharashtra University, earlier was part of University of Pune and has produced many rank holders, scientist. There had been many great students studied in Amalner.
At present, the Khandesh Education Society manages the day-to-day operations of these institutes, as well as Khandesh Education Society's College of Pharmacy (For D-Pharmacy), Shri.N.T.Mundada Global view school, G. S. High School, Indira Gandhi school, D. R. Kanyashala, Sane Guruji Nutan Madhymik Vidyalay and P.B.A.English Medium School.
Also there is St. Mary English Medium Highschool at mangrul run by the Sisters of Charity Missionary providing quality education to the nearby region.
References
Amalner Wikipedia
(Text) CC BY-SA