Map of Jalgaon
Jalgaon (जळगाव) ( pronunciation ) is a major city in western India, located in north of Maharashtra state within region of Khandesh. It is the administrative headquarters of Jalgaon district. Jalgaon has a municipal corporation, and had 460,228 residents at the 2011 census (530,911 population with extended area). It is 59 km (37 mi) from the Ajanta Caves. Jalgaon, can be reached by National Highway 6 or with a Railway and has an airport through private jet (Daily passenger flight will be starting from 15 Sept. 2017).
Contents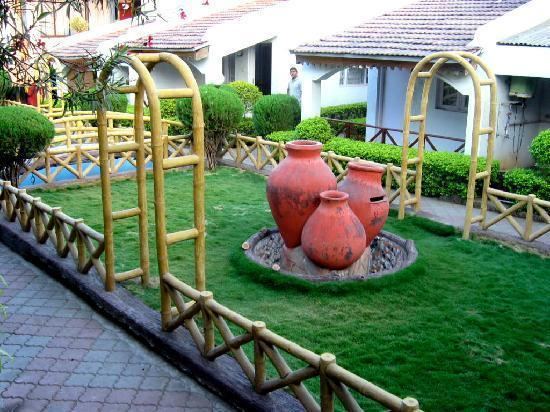 The city, with industrial areas, schools, hospitals, shopping malls and residential areas, has communications and transport infrastructures. Known as Banana City, it contributes about half of Maharashtra's banana production.
Podar international school jalgaon gandhi jayanti celebration
Zee 24 taas you can get enough food in rs 15 in jalgaon
Jalgaon has an average elevation of 225 m (738 ft) . Jalgaon is also known as Khandesh. The Girna River flows north, west of the city. It is connected by rail with Bangalore, Goa, Mumbai, Pune, Nagpur, Delhi, Howrah and Ahmedabad. Jalgaon is on Asian Highway 46 - National Highway 6, connecting it with Hajira - Surat and Kolkata via Nagpur. The Ajanta Caves are about 58 km (34 mi) south of the city, and the Yaval Wildlife Sanctuary is about 32 km (20 mi) north. the rainy season comes in the starting of June Month.
Demographics
In the 2011 Indian census, Jalgaon had a population of 460,468. According to the 2001 census, males constituted 52 percent of the population and females 48 percent. Jalgaon has an average literacy rate of 76 percent, higher than the national average of 59.5 percent. Male literacy is 80 percent, and female literacy 71 percent. Thirteen percent of the population is under six years of age.
Business
The city is one of the world's largest pulse (dal) milling centres. It has several jewellery manufacturers, and is in a cotton-producing region. With over 500 pharmacies, chemists and drugstores, Jalgaon has the highest number of pharmacies for a city of its size in India.
Jalgaon has also been known as the Gold city with various 100+ year old Jewellery makers supplying and selling Jewellery worth over $ Half Billion each year to quality conscious buyers across India.
Jalgaon also has two of Indias largest Pipe manufacturer namely Jain Irrigation and Supreme Pipes. Both the companies have manufacturing plants spreas over 100s of acres and with over 10,000 employees.
Jalgaon is also known as the Banana Capital of India with over 2.5 lac truck loads of Bananas produced in the district.
Air
Jalgaon Airport, at Kusumba (about six km from the city) has been upgraded by the AAI and was inaugurated on 23 March 2012 by Indian President Pratibha Patil. The central government announced that Jalgaon airport will start domestic air service before September 2017.
Road
Jalgaon is connected to other cities in Maharashtra and beyond, such as Mumbai, Pune, Nashik, Aurangabad, Dhule (Dhulia), Amravati, Nagpur, Surat, Durg, Raipur, and Kolkata, with Asian Highway 46 (formerly National Highway 6).
Rail
The Jalgaon station is on the main rail line, and the Karnataka Express, Punjab Mail and the Navjeevan, Jabalpur Garibrath, Gitanjali, Goa, Sachakhand Express and all types of trains have stoppage. The Bhusawal railway junction is 25 kilometres from Jalgaon, is a major Maharashtra rail junction and connects with New Delhi, Mumbai, Kolkata and Chennai.
Tourist Attractions
Ajanta caves - Situated 60 km from Jalgaon City.
Gandhi Teerth - a Gandhi museum, at Jain Hills, a modern museum of Mahatma Gandhi's life and work, has audio guides in English, Hindi and Marathi. Offering Research Facilities and Collaborations including PG diploma and has more than 7,000 books written by and about Gandhi, more than 200,000 pages of digitised documents, 152 audio speeches by Gandhi, 85 documentaries and stamps commemorating Gandhi from 116 countries. Its archives have the diaries of Mahadevbhai Desai, Manuben and more than 5,000 issues of weekly publications from India's independence movement.
Jinkushalsuri Dadawadi temple, Dadawadi
Jain temples, Dadawadi
Mehrun Lake
Temples
Manudevi temple, Yawal
Mangalgrahdev temple, Amalner
Patnadevi temple, Chalisgaon
Padmalaya temple - one of the two and a half 'Shree Ganapati Peeth' in Erandol city of India
Walmik Rishi Ashram, Valziri, Chalisgaon
Maheji Mata temple, Maheji, Pachora
shri balaji maharaj temple , Parola
Rani laxmibai fort,Parola
shri Shantinath dada jain temple,Parola
Unabdev temple . Near manudevi,Chopda
Shri Nageswer Tirth - Undirkheda - Parola
Hill Stations
Pal, Jalgaon district (Tal-Raver)
Unapdev - Situated at the base of Satpura Ranges. It is the 3rd largest Hot Water spring in Asia.
Dead rat found in food in cafe madras in jalgaon
References
Jalgaon Wikipedia
(Text) CC BY-SA