Nationality

American




Events

Long jump, Sprint


Partner

Rupert Friend (2013–)


Sport

Track and field


Role

Athlete




Website

www.AimeeMullins.com




Name

Aimee Mullins








Born

July 20, 1976 (age 39) (

1976-07-20

) Allentown, Pennsylvania, U.S.


Education

Georgetown University, Parkland High School, Edmund A. Walsh School of Foreign Service


Parents

Bernadette Mullins, Brendan Mullins




Movies

Cremaster 3, Young Ones, Appropriate Behavior, Rob the Mob, Quid Pro Quo




Similar People

Rupert Friend, Cathy Freeman, Keira Knightley, Matthew Barney, Hugh Herr


Profiles




Twitter




Paralympic finals

1996 Paralympics




College team

Georgetown University

Person of the week aimee mullins advocate for women
Aimee Mullins (born July 20, 1975) is an American athlete, actress, and fashion model who first became famous for her athletic accomplishments. She was born with a medical condition that resulted in the amputation of both of her lower legs.
Contents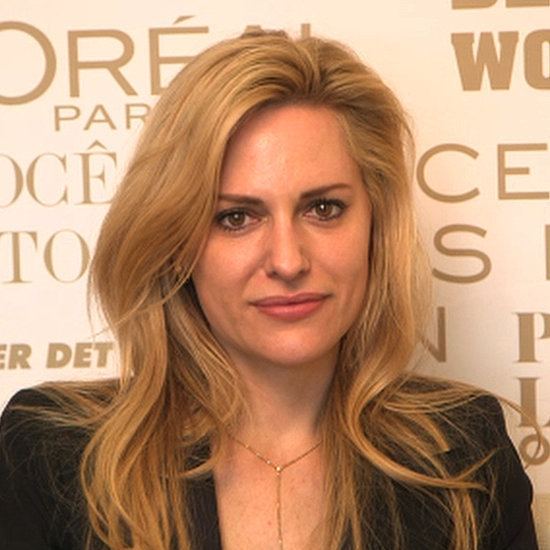 Aimee mullins athlete model keynote speaker robinson speakers bureau
Early life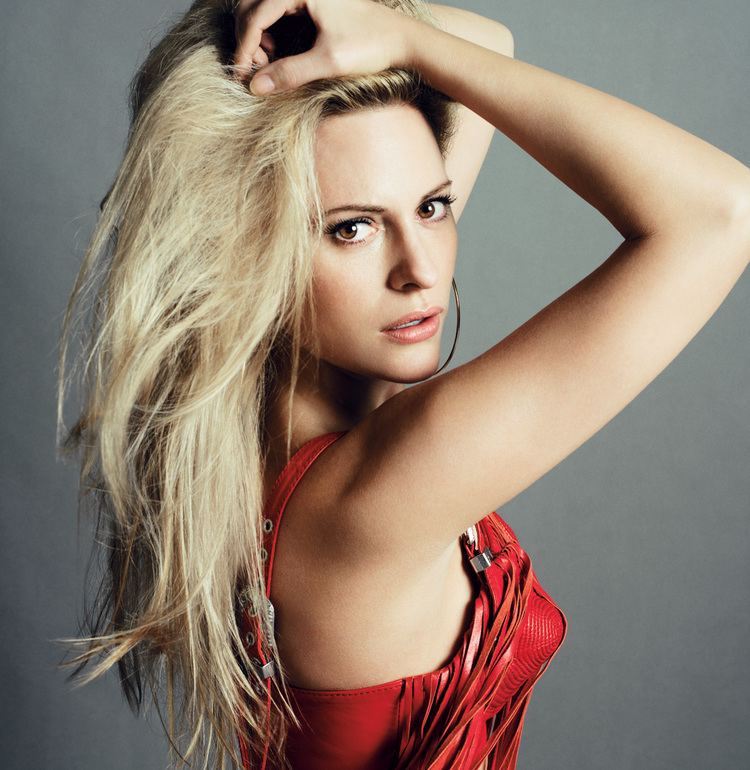 Mullins was born with fibular hemimelia (missing fibula bones) and as a result, had both of her legs amputated below the knee when she was one year old. A graduate of Parkland High School in Allentown and Georgetown University in Washington, D.C., she took up sports and acting at an early age.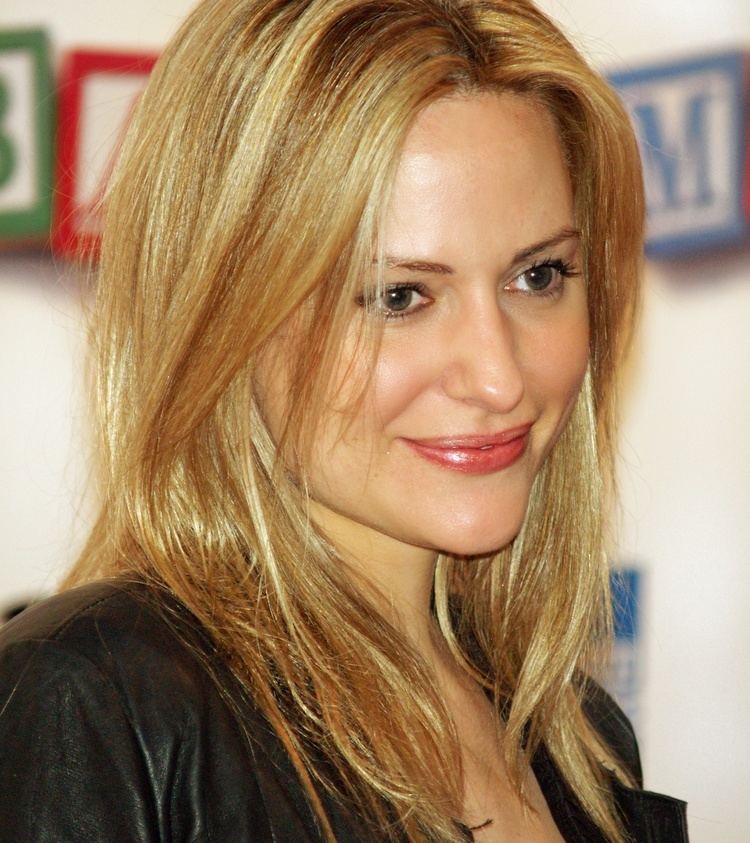 Also while at Georgetown, Mullins won a place on the Foreign Affairs internship program, working at The Pentagon. She is in demand around the world to make appearances as a speaker on topics of body, identity, design, and innovation. Her TED conference talks are amongst the most-viewed of all time and have been translated into 42 languages. She is credited as being one of the speakers that inspired Chris Anderson to purchase the TED conference from Richard Saul Wurman. She was named a TED "All-Star" in 2014.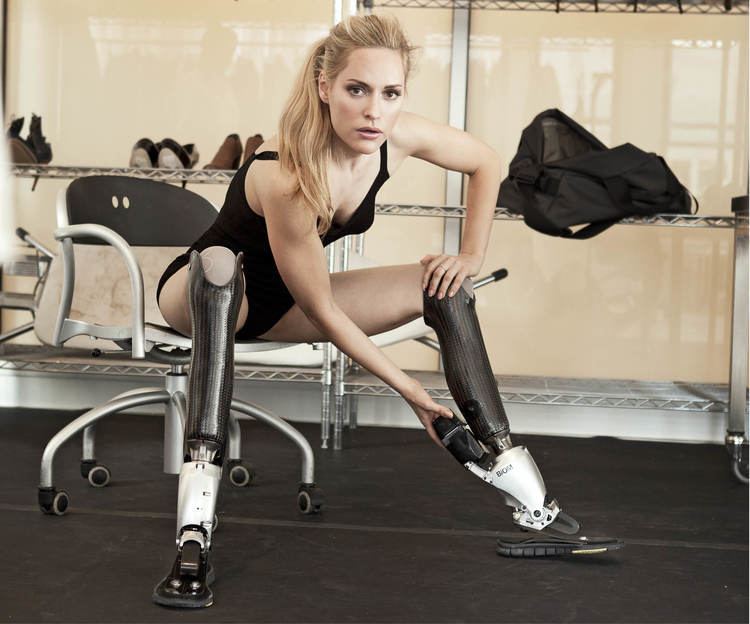 With her paternal family in County Clare, she is a first generation Irish-American and holds citizenship in both the United States and Ireland.
Sport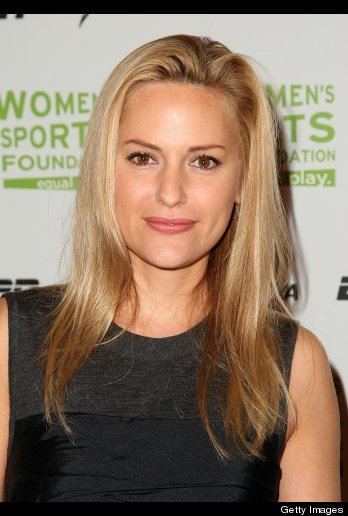 As a young softball player, she once held the youth league record for stolen bases in softball. She also raced in downhill skiing while in high school. While attending Georgetown University on a full academic scholarship to the prestigious School of Foreign Service there, she competed against able-bodied athletes in NCAA Division I track and field events, and is one of the first female amputees in history, to compete in the NCAA. She was the first amputee in history (male or female) to compete in Division I NCAA track and field. She was the first person in the world on the "Cheetah" carbon-fibre sprinting legs, and made that design iconic through her extensive global press coverage. She is widely regarded around the world as a sports pioneer, and was elected to represent all American female athletes from 2007-2009 as President of the Women's Sports Foundation, founded by fellow sports pioneer Billie Jean King.
Sports Illustrated magazine named her one of the "Coolest Girls in Sports".
Mullins competed in the Paralympics in 1996 in Atlanta, in which she ran the T42-46 class 100-meter sprint in 17.01 seconds and jumped 3.14 meters in the F42-46 class long-jump. Mullins retired from competitive track and field in 1998.
Honoring her achievement and cultural contribution to sport, Mullins is included as one of the "Greatest Women of the 20th Century" in the Women's Museum in Dallas, Texas.
Along with Teresa Edwards, Mullins was appointed Chef de Mission for the United States at the 2012 Summer Olympics and 2012 Summer Paralympics in London. This role as "leader of the U.S. delegation" is considered to be the greatest honor bestowed on an American by the United States Olympic Committee.
In 2012, she was appointed by then-Secretary of State Hillary Clinton to the State Department's Council to Empower Women and Girls Through Sports, according to a State Department fact sheet.
Fashion model
In 1999, she launched her career as a successful model by starting on the runway. She modelled for British fashion designer Alexander McQueen by opening his London show, on a pair of hand-carved wooden prosthetic legs made from solid ash, with integral boots. She continued to be one of his muses until his death in 2010. She is able to change her height between 5 ft 8in and 6 ft 1in by changing her legs. She has been named one of the fifty most beautiful people in the world by People.
Mullins has been photographed by many notable photographers, including Nick Knight, Steven Klein, Bruce Weber, Walter Chin, Inez van Lamsweerde and Vinoodh Matadin, and Ellen von Unwerth. Her iconic cover of Dazed & Confused magazine, in 1998, led to features in fashion magazine staples like Harper's Bazaar, Elle, Vogue, i-D, Another, Numero, and Garage Magazine. She was on billboards across America as part of the "25 Years of Non-Uniform Thinking" campaign Kenneth Cole in 2009. She signed a major global contract to be a face of L'Oréal Paris and was appointed as a global L'Oréal Ambassador in February 2011. She joined fellow ambassadors Jennifer Lopez, Beyoncé, Diane Keaton, Milla Jovovich, Claudia Schiffer, Laetitia Casta, Eva Longoria, Julianne Moore, and Rachel Weisz.
Actress
In 2002, she starred in Matthew Barney's iconic art film Cremaster 3 as six different characters, most memorably a cheetah woman (the Entered Novitiate and Oonagh MacCumhail). Other film and TV credits include Oliver Stone's World Trade Center, Five Little Pigs with David Suchet and Aidan Gillen, Naked in a Fishbowl, Quid Pro Quo with Vera Farmiga and Nick Stahl, and Marvelous with Amy Ryan, Michael Shannon, Ewen Bremner and Martha Plimpton. In the River of Fundament, she continues her collaboration with Matthew Barney by starring as Isis in performances both live and filmed since 2007, with a rumoured release date some time in early 2014. She has roles in in-production titles Young Ones with Nicholas Hoult, Elle Fanning and Michael Shannon, The Being Experience with Terrence Howard, Famke Janssen and Alan Cumming, Rob the Mob with Nina Arianda, Samira Wiley, Michael Pitt and Andy Garcia, and Desiree Akhavan's debut feature Appropriate Behavior. She also starred in the NBC television show called Crossbones opposite John Malkovich, and is in the new Netflix series Stranger Things with Winona Ryder.
She appeared on The Colbert Report on April 15, 2010, and declared having 12 pairs of prosthetic legs, with some "in museums".
Personal life
Mullins began dating English actor Rupert Friend in 2013. They became engaged in May 2014, and married on May 1, 2016.
Films and television
2002 – Cremaster 3
2003 – Five Little Pigs
2006 – Marvelous
2006 – World Trade Center
2008 – Quid Pro Quo
2013 – The Being Experience
2014 – Rob the Mob
2014 – Young Ones
2014 – Appropriate Behavior
2014 – STRYKA
2014 – Crossbones
2014 – River of Fundament
2015 – In Stereo
2016 – Stranger Things
2016 – Drunk Parents
Books
Mullins has been featured in the following books:
Movie Lust: Recommended Viewing for Every Mood, Moment, and Reason (2006) ISBN 978-1570614781
Sensorium: Embodied Experience, Technology, and Contemporary Art (2006) ISBN 978-0262101172
Athlete (2002) ISBN 0-06-019553-3
The Book of Firsts: 150 World-Changing People and Events...(2006) ISBN 978-0307388438
Laws of the Bandit Queens: 35 of the World's Most Revolutionary Women (2002) ISBN 0-609-80807-9
Matthew Barney: The Cremaster Cycle (2003) ISBN 978-0892072842
Hello World: Where Design Meets Life (2013) ISBN 978-0241145302
Love Looks Not With the Eyes: Thirteen Years with Lee Alexander McQueen (2012) ISBN 978-1419704482
Fashion Design (2002) ISBN 9781856696197
The Prosthetic Impulse: From a Posthuman Present to a Biocultural Future – Smith and Morra (eds.) (2006) ISBN 0-262-19530-5
On The Other Side Of The Lens – Images of Inspiration from 73 Cultural Icons (2003) ISBN 978-1904688068
Behind Closed Doors (2013) ISBN 978-1742706528
Making Her Mark: Firsts and Milestones in Women's Sports (2002) ISBN 978-0071390538
Game Face: What Does a Female Athlete Look Like?(2003) ISBN 978-0812968682
Superwomen: 100 Women 100 Sports (2004) ISBN 978-0821228968
Alexander McQueen: Savage Beauty (2011) ISBN 978-0300169782
100,000 Years of Beauty (2009) ISBN 978-2070128440
Performance & Technology: Practices of Virtual Embodiment and Interactivity (2007) ISBN 978-1403999078
4 Inches (2005) ISBN 978-1902686516
Fashion Now (2003) ISBN 978-3836536141
Design Meets Disability (2009) ISBN 978-0262162555
VOGUE on Alexander McQueen ISBN 978-3899105674
Fashion and Psychoanalysis: Styling the Self (2012) ISBN 978-1780760049
Alexander McQueen: The Life and Legacy (2013) ISBN 978-0062284556
Disability and Passing: Blurring the Lines of Identity (2013) ISBN 978-1439909805
If I'd Known Then: Women in the 20s and 30s Write Letters to their Younger Selves (2009) ISBN 978-0738213071
Carnal Thoughts: Embodiment and Moving Image Culture (2004) ISBN 978-0520241299
Philosophy Reader: Essays and Articles for Thought and Discussion (2011) ISBN 978-1461173786
Disability and the Media: Prescriptions for Change (2005) ISBN 978-1584654735
Experience-Centered Design: Designers, Users and Communities in Dialogue (2010) ISBN 978-1608450442
The Disability Studies Reader (2006) ISBN 978-0415953344
Glory: Photographs of Athletes (1999) ISBN 978-0688158989
Matthew Barney: CREMASTER 3 (2003) ISBN 978-0892072538
Nick Knight (2009) ISBN 978-0061714573
Contemporary Gothic (2007) ISBN 978-1861893017
Fashion Cultures: Theories, Explorations, and Analysis (2001) ISBN 978-0415680066
Fashion As Photograph: Viewing and Reviewing Images of Fashion (2008) ISBN 978-1845115173
Heroines of Sport: The Politics of Difference and Identity (2001) Page Source ISBN 0415228484
The Lure of the Object (Clark Studies in the Visual Arts)(2006) ISBN 978-0300103373
References
Aimee Mullins Wikipedia
(Text) CC BY-SA