Occupation

Actor




Spouse

Rose Murphy (m. 2009)




Years active

1991–present




Books

In the Bedroom




Name

Nick Stahl




Children

Marlo Stahl




Role

Actor








Full Name

Nicolas Kent Stahl




Born

December 5, 1979 (age 43) (

1979-12-05

)

Harlingen, Texas, U.S.




Parents

William Kent Stahl, Donna Lynn Stahl




Movies and TV shows

Terminator 3: Rise of the Machi, Sin City, Bully, Carnivale, The Man Without a Face




Similar People

Rose Murphy, Kristanna Loken, Jonathan Mostow, Brad Renfro, Edward Furlong
Actor nick stahl found actor enters rehab after going missing entv
Nicolas Kent Stahl (born December 5, 1979) is an American actor known for The Man Without a Face, Terminator 3: Rise of the Machines and Carnivàle. Starting out as a child actor, he gained recognition for his performance in the 1993 film The Man Without a Face co-starring Mel Gibson and then embarked on a successful career.
Contents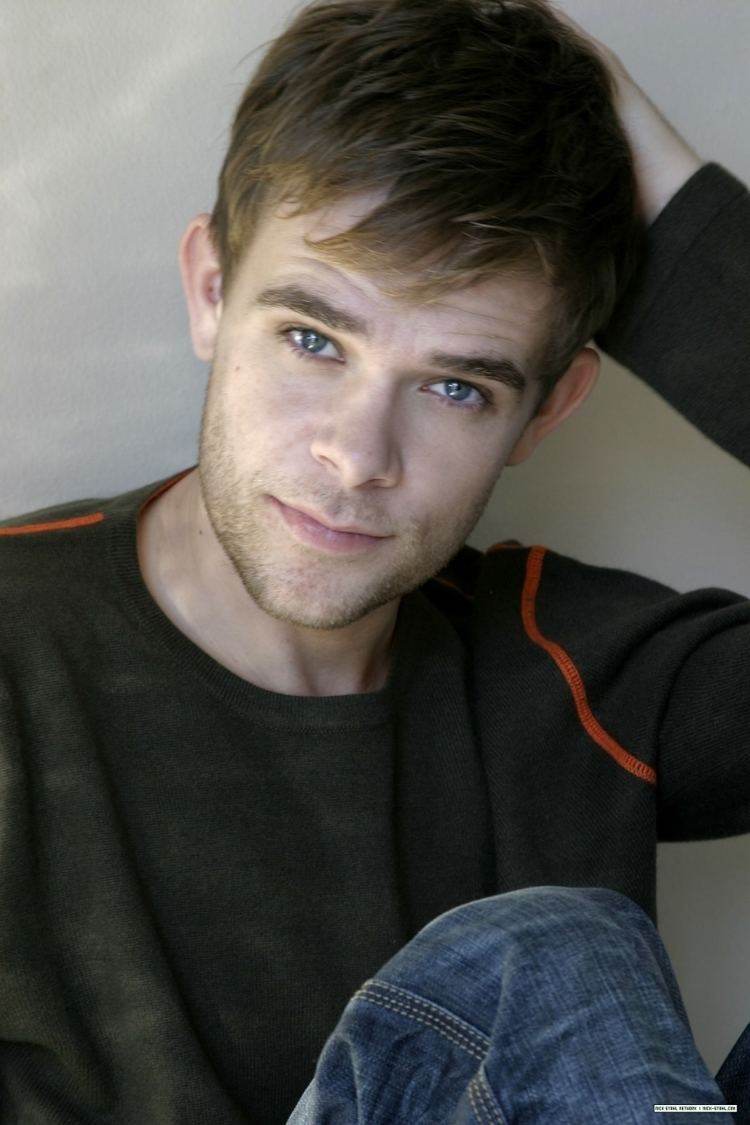 He later transitioned into his adult career with roles in the film The Thin Red Line, In the Bedroom, Bully, Sin City, the HBO series Carnivàle, and the film Terminator 3: Rise of the Machines, in the role of John Connor with Arnold Schwarzenegger. More recently, he also starred in the films Mirrors 2, Afghan Luke, and Away from Here.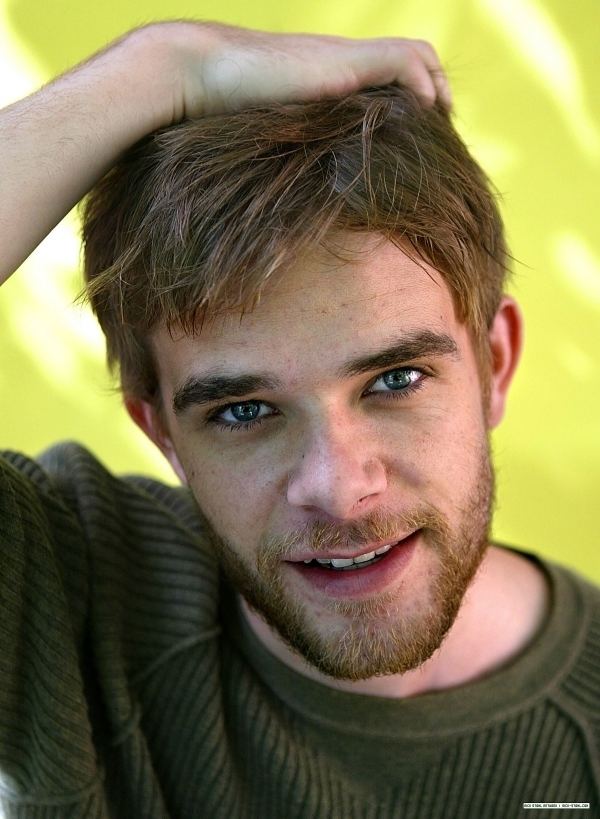 Dallas comic show 2017 february nick stahl john conner yellow bastard bully
Early life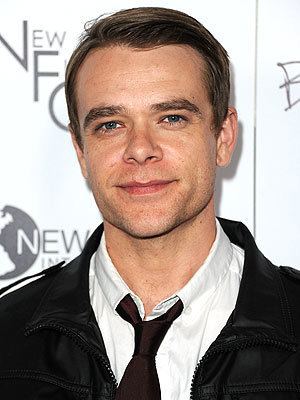 Stahl was born in Harlingen, Texas, the son of Donna Lynn (née Reed), a brokerage assistant and William Kent Stahl, a businessman.
Career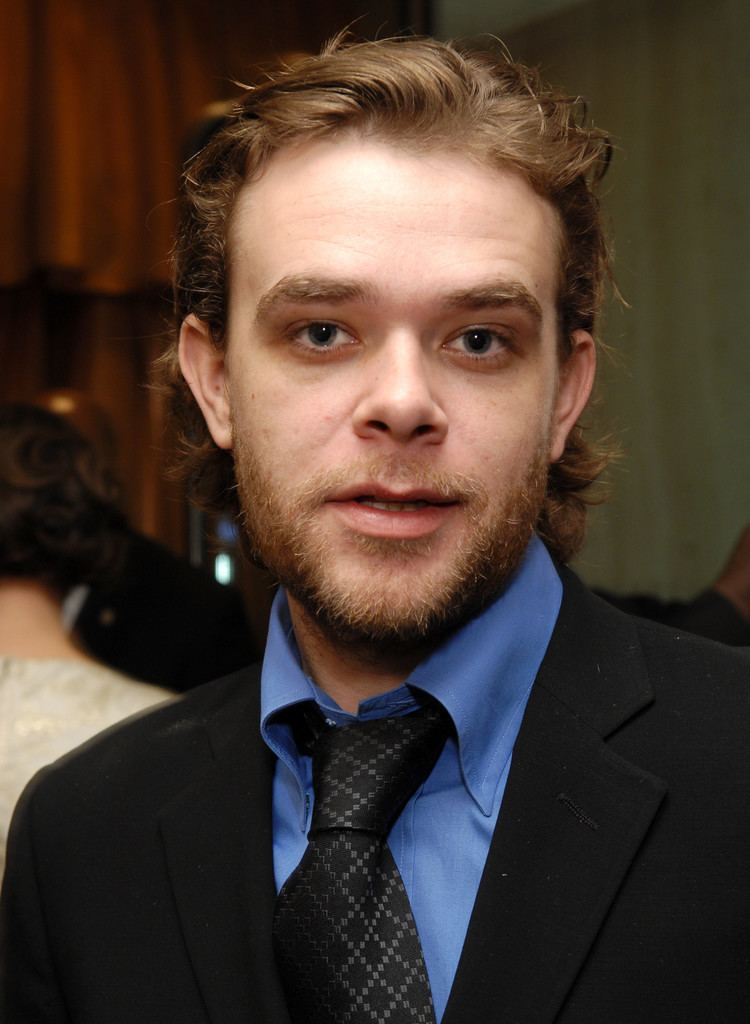 His first professional casting was in Stranger at My Door (1991), although he had been acting in children's plays since he was four years old. The 1993 film The Man Without a Face, co-starring Mel Gibson, helped boost his career at the age of 13. The following year, he had a supporting role in the ensemble film Safe Passage. In 1996 he played the role of Puck in Benjamin Britten's opera A Midsummer Night's Dream at The Metropolitan Opera in New York. In 1998 he played a doomed young soldier during the World War II Pacific War in The Thin Red Line. He scored critical and box office success again with his role in the 2001 movie In the Bedroom, which starred Sissy Spacek as his mother. He scored another box office hit in Terminator 3: Rise of the Machines, co-starring Arnold Schwarzenegger (2003). In 2003, he starred in the HBO series Carnivàle, which drew a loyal audience as well as rave reviews. The show lasted two seasons, ending in 2006.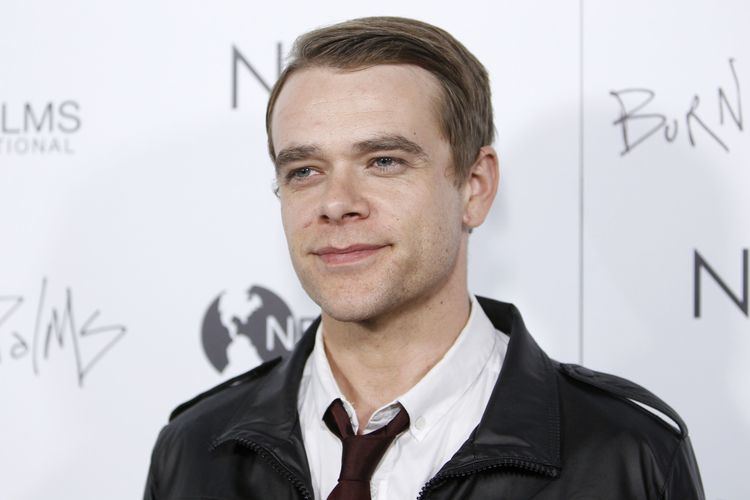 Stahl has played two villains to good reviews: Bobby Kent in the film Bully (2001) and Roark Jr./Yellow Bastard in Sin City (2005). Stahl did not reprise his role as John Connor in Terminator Salvation, after he'd taken over the role originally played by Edward Furlong, who had played Connor in Terminator 2: Judgment Day. Instead Christian Bale took over. Stahl noted the film's concept as "a jump to the future, so my character will be quite a bit older." Other roles included How to Rob a Bank (2007), Sleepwalking (2008), and Quid Pro Quo (2008).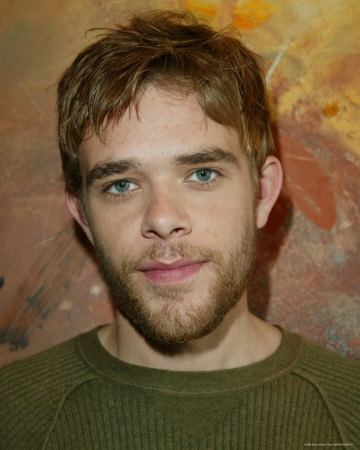 In 2010 Stahl starred as Max Matheson in the sequel to Mirrors, directed by Victor Garcia and penned by Matt Venne. Among his more recent films are On the Inside (2010) and Afghan Luke (2011), and Away from Here (2014).
Personal life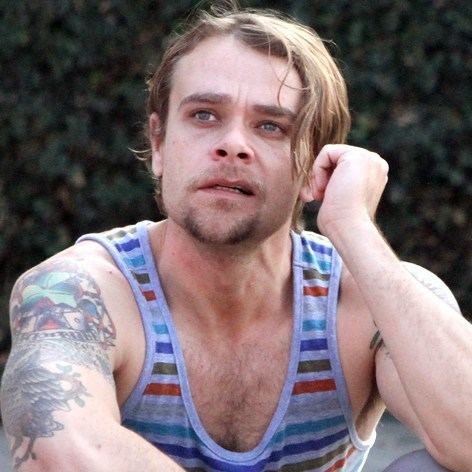 Stahl married actress Rose Murphy in June 2009, but separated in 2012. The couple has a daughter, Marlo.
By his own admission, Stahl has struggled with drugs and alcohol. After their separation and Rose Stahl's filing for custody of their child, he had several public incidents. On May 14, 2012, his estranged wife filed a police report on his disappearance; five days later he was found and he entered into rehabilitation. He was arrested on December 27, 2012 in a Los Angeles adult movie store and charged with a misdemeanor for lewd conduct while watching a movie in a private booth. On June 28, 2013 Stahl was taken into custody for alleged substance abuse after being found in a Hollywood motel with three other people.
Filmography
Actor
-
Love in Vein (announced)
2023
James the Second (completed)
as
Mr. Thomas
2023
What You Wish For (completed)
as
Ryan
2023
Confidential Informant (completed)
as
Mike Thorton
2023
Knights of the Zodiac
as
Cassios
2023
Tiny Beautiful Things (TV Mini Series)
as
Lucas
- Love (2023) - Lucas
2022
Night Blooms
as
Wayne / Laura's father
2022
Let the Right One In (TV Series)
as
Matthew Dean
- Monster (2022) - Matthew Dean
- Or Stay and Die (2022) - Matthew Dean
- Stargazers (2022) - Matthew Dean
- Quoquo Modo Necessarium (2022) - Matthew Dean
- Outings (2022) - Matthew Dean
- Broken Glass (2022) - Matthew Dean
- Intercessors (2022) - Matthew Dean
- Anything for Blood (2022) - Matthew Dean
2022
Fear the Walking Dead: Dead in the Water (TV Mini Series)
as
Jason Riley
- This Ain't It (2022) - Jason Riley
- We Have Orders (2022) - Jason Riley
- Incoming (2022) - Jason Riley
- Do What Needs Doing (2022) - Jason Riley
- A Good Sailor (2022) - Jason Riley
- Something Bad (2022) - Jason Riley
2021
What Josiah Saw
as
Eli Graham
2021
Animal Kingdom (TV Series)
as
Mike
- Red Handed (2021) - Mike
2021
Fear the Walking Dead (TV Series)
as
Jason Riley
- The Beginning (2021) - Jason Riley
- USS Pennsylvania (2021) - Jason Riley
- Mother (2021) - Jason Riley
- In Dreams (2021) - Jason Riley
- The Holding (2021) - Jason Riley
2019
The Murder of Nicole Brown Simpson
as
Glen Rogers
2012
388 Arletta Avenue Xtra (Short)
as
James
2012
Body of Proof (TV Series)
as
Marcel Trevino
- Going Viral, Part 2 (2012) - Marcel Trevino
- Going Viral, Part 1 (2012) - Marcel Trevino
2012
House of Lies (TV Series)
as
Kurt
- Mini-Mogul (2012) - Kurt
2011
On the Inside
as
Allen Meneric
2011
388 Arletta Avenue
as
James Deakin
2011
Locke & Key (TV Movie)
as
Duncan Locke
2011
Afghan Luke
as
Luke Benning
2011
The Speed of Thought
as
Joshua Lazarus
2010
Kalamity
as
Billy Klepack
2010
Mirrors 2 (Video)
as
Max Matheson
2010
Everything Will Happen Before You Die
as
Hunter Robinson
2010
Burning Palms
as
Robert Kane
2010
The Chameleon
as
Brendan Kerrigan
2009
Law & Order: Special Victims Unit (TV Series)
as
Peter Harrison
- Zebras (2009) - Peter Harrison
2008
Quid Pro Quo
as
Isaac Knott
2007
How to Rob a Bank (and 10 Tips to Actually Get Away with It)
as
Jinx
2006
The Night of the White Pants
as
Horace 'Raff' Rafferty
2005
Sin City
as
Roark Jr. / Yellow Bastard
2003
Carnivàle (TV Series)
as
Ben Hawkins
- New Canaan, CA (2005) - Ben Hawkins
- Outside New Canaan (2005) - Ben Hawkins
- Cheyenne, WY (2005) - Ben Hawkins
- Lincoln Highway, UT (2005) - Ben Hawkins
- Outskirts, Damascus, NE (2005) - Ben Hawkins
- Damascus, NE (2005) - Ben Hawkins
- The Road to Damascus (2005) - Ben Hawkins
- Creed, OK (2005) - Ben Hawkins
- Old Cherry Blossom Road (2005) - Ben Hawkins
- Ingram, TX (2005) - Ben Hawkins
- Alamogordo, N.M. (2005) - Ben Hawkins
- Los Moscos (2005) - Ben Hawkins
- The Day That Was the Day (2003) - Ben Hawkins
- Day of the Dead (2003) - Ben Hawkins
- Hot and Bothered (2003) - Ben Hawkins
- Insomnia (2003) - Ben Hawkins
- Lonnigan, Texas (2003) - Ben Hawkins
- The River (2003) - Ben Hawkins
- Pick a Number (2003) - Ben Hawkins
- Babylon (2003) - Ben Hawkins
- Black Blizzard (2003) - Ben Hawkins
- Tipton (2003) - Ben Hawkins
- After the Ball Is Over (2003) - Ben Hawkins
- Milfay (2003) - Ben Hawkins
2003
Terminator 3: Rise of the Machines (Video Game)
as
John Connor (voice)
2003
Terminator 3: Rise of the Machines
as
John Connor
2002
Wasted (TV Movie)
as
Chris
2002
Taboo
as
Christian Turner
2001
Lover's Prayer
as
Vladimir
2001
The Sleepy Time Gal
as
Morgan
2001
In the Bedroom
as
Frank Fowler
1999
Seasons of Love (TV Mini Series)
as
Adult Grover
- Episode #1.2 (1999) - Adult Grover
- Episode #1.1 (1999) - Adult Grover
1998
The Thin Red Line
as
Pvt. 1cl. Beade
1998
Disturbing Behavior
as
Gavin Strick
1997
Promised Land (TV Series)
as
Billy Sullivan
- Cowboy Blues (1997) - Billy Sullivan
1997
Eye of God
as
Tom Spencer
1996
Out of Order (TV Series short)
- Hey Joey (1996)
1996
My Son Is Innocent (TV Movie)
as
Eric Sutter
1995
Blue River (TV Movie)
as
Young Edward
1995
Tall Tale
as
Daniel Hackett
1994
Incident in a Small Town (TV Movie)
as
John Bell Trenton
1993
The Man Without a Face
as
Charles E. 'Chuck' Norstadt
1992
Woman with a Past (TV Movie)
as
Brian
1991
Stranger at My Door (TV Movie)
as
Robert Fortier
Producer
2012
Oh-My-Gleed! (TV Series) (producer - 13 episodes)
- City of Angels (Recap) (2014) - (producer)
- The Quarterback: Recap (2013) - (producer)
- Tina in the Sky with Diamonds (Recap) (2013) - (producer)
- Love, Love, Love Recap (2013) - (producer)
- Dynamic Duets Recap (2013) - (producer)
- Glease Recap (2012) - (producer)
- The Break-up Recap (2012) - (producer)
- Glee the Role You Were Born to Play (2012) - (producer)
- Glee Makeover Recap (2012) - (producer)
- Britney 2.0 Recap (2012) - (producer)
- The New Rachel Recap (2012) - (producer)
- The Glee Project: Gleeality - Recap (2012) - (producer)
- The Glee Project: Actability - Recap (2012) - (producer)
Assistant Director
1993
Kid (Short) (second second assistant director)
Set Decorator
2012
Oh-My-Gleed! (TV Series) (1 episode)
- The Glee Project: Actability - Recap (2012)
Soundtrack
2012
House of Lies (TV Series) (performer - 1 episode)
- Mini-Mogul (2012) - (performer: "Fall into the Ocean" - uncredited)
Thanks
2020
Four Good Days (the director would like to thank)
Self
2012
Oh-My-Gleed! (TV Series)
as
Self - Announcer / Self
- City of Angels (Recap) (2014) - Self - Announcer
- The Quarterback: Recap (2013) - Self - Announcer
- Tina in the Sky with Diamonds (Recap) (2013) - Self - Announcer
- Love, Love, Love Recap (2013) - Self - Announcer
- Dynamic Duets Recap (2013) - Self
- Glease Recap (2012) - Self - Announcer
- The Break-up Recap (2012) - Self - Announcer
- Glee the Role You Were Born to Play (2012) - Self - Announcer
- Glee Makeover Recap (2012) - Self - Announcer
- Britney 2.0 Recap (2012) - Self - Announcer
- The New Rachel Recap (2012) - Self - Announcer
- The Glee Project: Gleeality - Recap (2012) - Self - Announcer
- The Glee Project: Actability - Recap (2012) - Self - Announcer
2010
Keeping It Real: The Visual and Special Effects of Mirrors 2 (Video short)
as
Self
2010
The Other Side: Making of Mirrors 2 (Video short)
as
Self
2008
E! True Hollywood Story (TV Series documentary)
as
Self
- Charlize Theron (2008) - Self
2008
Up Close with Carrie Keagan (TV Series)
as
Self
- Episode dated 13 March 2008 (2008) - Self
2008
Terminator 3: TerminatorVision (Video documentary)
as
Self
2006
Magic and Myth: The Meaning of 'Carnivàle' (Video documentary short)
2005
Jimmy Kimmel Live! (TV Series)
as
Self
- Episode #4.15 (2005) - Self
2005
The Late Late Show with Craig Ferguson (TV Series)
as
Self
- Episode #1.54 (2005) - Self
2005
Dennis Miller (TV Series)
as
Self
- Episode dated 10 February 2005 (2005) - Self
2003
Bully: On Location (Video documentary short)
as
Self / Bobby Kent (uncredited)
2003
Making the Movie (TV Series documentary)
as
Self
- Terminator 3 (2003) - Self
2003
T3 Visual Effects Lab (Video documentary short)
as
John Connor
2003
Inside 'Terminator 3: Rise of the Machines' (TV Short documentary)
as
Self
2003
T3: Dressed to Kill (Video short)
as
Self
2003
T3: Making of the Video Game (Video short)
as
Self
2003
Terminator 3: Sky Net Database (Video documentary short)
2003
Making 'Carnivàle': The Show Behind the Show (TV Short)
as
Self
2003
HBO First Look (TV Series documentary short)
as
Self
- Inside 'Terminator 3: Rise of the Machines' (2003) - Self
2003
The Late Late Show with Craig Kilborn (TV Series)
as
Self
- Episode dated 18 June 2003 (2003) - Self
2001
Bully: Cast Interviews (Video documentary short)
as
Self
Archive Footage
2010
Dianne Crittenden on 'the Thin Red Line' (Video documentary short)
as
Self
2010
Special Collector's Edition (TV Series)
as
John Connor
- Especial Ironia: Terminator 3 (2010) - John Connor (uncredited)
2004
Terminator 3: The Redemption (Video Game)
as
John Connor
1994
Troldspejlet (TV Series)
as
Self / Charles E. 'Chuck' Norstad
- The Man Without a Face (1994) - Self / Charles E. 'Chuck' Norstad (uncredited)
References
Nick Stahl Wikipedia
(Text) CC BY-SA