Years active

1938–2012




Spouse

Clifford Douglas Peters





Role

Film actress




Name

Achala Sachdev




Children

Jyotin Peters







Born

3 May 1920 (

1920-05-03

) Peshawar, Pakistan


Movies

Dilwale Dulhania Le Jayen, Waqt, Kabhi Khushi Kabhie G, Mera Naam Joker, Chandni


Similar People

Farida Jalal, Himani Shivpuri, Pooja Ruparel, I S Johar, Yash Chopra


Died

30 April 2012 (aged 91) Pune, Maharashtra, India
Achala sachdev bollywood actress
Achala Sachdev (3 May 1920 – 30 April 2012) was an Indian film actress from Peshawar who started her career as a child actor. She later became known for mother and grandmother roles in Hindi films. Her most memorable roles were as Balraj Sahni's wife in 1965 film Waqt and Kajol's grandmother in Dilwale Dulhania Le Jayenge (1995).
Contents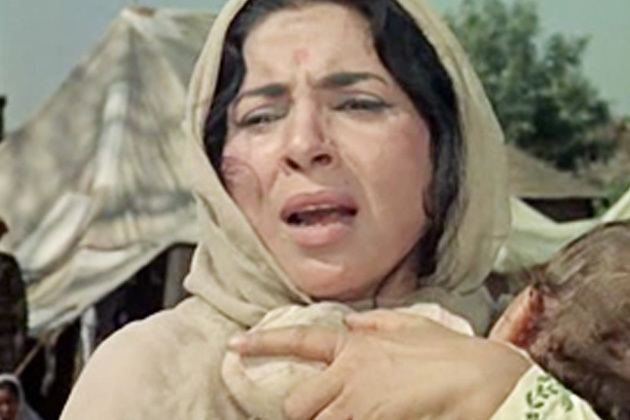 Horrible ends of bollywood actresses parveen babi vimmi achala sachdev
Early life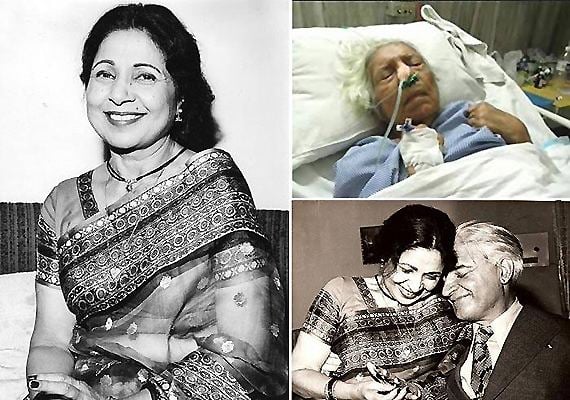 Sachdev was born in Peshawar in 1920.
Career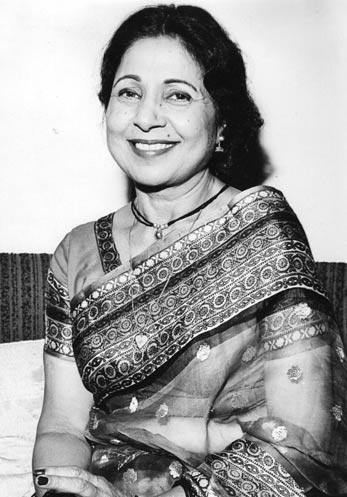 Achala worked for All India Radio, Lahore before Indian partition and then at Delhi All India Radio. Achala made her film debut with Fashionable Wife (1938), and acted in over 130 Hindi films. She has acted in many Yash Raj Films, starting with Yash Chopra's first production Daag: A Poem of Love (1973) and films like Chandni (1989) and Dilwale Dulhania Le Jayenge (1995). Her other noted films were Prem Pujari, Mera Naam Joker, Hare Rama Hare Krishna and Andaz, apart from acting in English films like the Mark Robson's Nine Hours to Rama (1963) and Merchant Ivory's The Householder (1963). However her most noted role remained of as Balraj Sahani's wife in the Waqt (1965), where in the hit song Ae Meri Zohra Jabeen was picturised with her.
Personal life
Well before becoming an actress, Achala was married to Gian Sachdev, who worked intermittently as an assistant director in Bollywood. They had at least one son, Jyotin, who is a business consultant living in the USA. They were estranged for many years.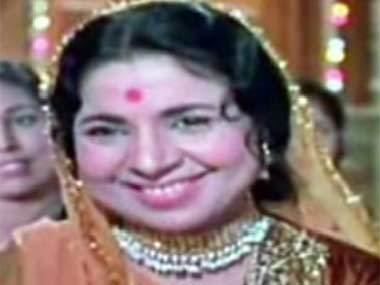 Achala became a resident of Pune after marrying Clifford Douglas Peters who had a factory in Pune's Bhosari industrial estate named Morris Electronics, producing small electronics parts like diodes. The factory was later sold to Piramal Group. In an almost filmy turn, Sachdev was introduced to Peters by Yash Chopra on the sets of a film in Mumbai. Peter's first wife had died by then and Sachdev herself was a divorcee. They married. Peters, a mechanical engineer, had a factory in Bhosari and the couple lived in a bungalow in the same area for a while before shifting to Hadapsar. After Peters died, Achala lived alone. Five years before her death, she gave away her flat in Pune to the Janseva Foundation, a charitable organization, on condition that they should take care of her as long as she lived.
In September 2011, Achala slipped and fell in her kitchen. She sustained a fracture in her leg. After that, she was diagnosed with multiple emboli in her brain. This resulted in total paralysis and the loss of her vision. She was survived by son Jyotin.
Filmography
Actress
2009
Har Kadam Par Shaque (TV Series)
2008
Fashion (as Achla Sachdev)
2008
Money Hai Toh Honey Hai
as
Fashion Show Judge (as Achla Sachdev)
2005
Kkavyanjali (TV Series)
as
Bebe
- Episode #1.70 (2005) - Bebe
2004
Ghar Grihasti
as
Dancer at wedding (as Achla Sachdev)
2004
Suno Sasurjee
as
Mrs. Gunkari
2004
Friday the 13 th Zindagi (Short)(as Achla Sachdev)
2003
Kal Ho Naa Ho (as Achla Sachdev)
2002
Na Tum Jaano Na Hum (as Achla Sachdev)
2002
Aadhar
as
In the song Sajan tuja haye kasa
2001
Kabhi Khushi Kabhie Gham...
as
Daadi
1999
Dil Kya Kare (as Achala Sachdeva)
1999
Dahek: A Burning Passion
as
Mrs. Bahkshi
1999
Tere Ishq Nachaya (Short)(as Achla Sachdev)
1996
Kama Sutra: A Tale of Love
as
Rupa (as Achla Sachdev)
1995
Dilwale Dulhania Le Jayenge
as
Simran's Grandmother
1994
Nigori Kaisi Jawani Hai (Short)(as Achla Sachdev)
1989
Chandni (as Achla Sachdev)
1986
Love and God
as
Laila's mom
1983
Paanchwin Manzil
as
Mrs. Parvati Kedarnath Sapru
1980
Kashish
as
Ramesh's Mother
1978
Tumhari Kassam
as
Mrs. Manohar Lal (as Achla Sachdev)
1978
Ganga Ki Saugand
as
Ramvati
1977
Karm
as
Mrs. Shyamlal Kumar
1977
Chhailla Babu
as
Mrs. Ramesh Verma
1977
Yaarron Ka Yaar
as
Dhanno
1976
Laila Majnu
as
Laila's Mother
1975
Himalay Se Ooncha
as
Vijay's Mother (as Achla Sachdev)
1975
Ek Mahal Ho Sapno Ka
as
Vishal's Mother (as Achla Sachdev)
1975
Julie
as
Mrs. Devki Bhattacharya (Usha's Mother) (as Achla Sachdev)
1975
Ek Hans Ka Jora
as
Tina's mother
1974
Alingan
as
Ashwini's Mother (as Achla Sachdev)
1974
Anjaan Raahen
as
Rajan's mom
1974
Paap Aur Punya
as
Ganga's mom
1974
Kora Kagaz
as
Mrs. Gupta (as Achla Sachdev)
1974
Geetaa Mera Naam
as
Saraswati
1974
Amar Saheed Bhagat Singh
1973
Anamika
as
Archana's Mother (as Achla Sachdev)
1973
Hanste Zakhm
as
Heerabai (Rekha's mom)
1973
Naya Nasha
as
Reena's mom (as Achla Sachdev)
1973
Daag: A Poem of Love
as
Mrs. Malti Khanna
1973
Raja Rani
as
Mrs. Sarita Devi Das (uncredited)
1972
Yaar Mera
as
Shyam's Mother
1972
Joroo Ka Ghulam
as
Saraswati (as Achla Sachdev)
1972
Aankhon Aankhon Mein
as
Shobha Rai
1971
Albela
as
Mahesh's mother
1971
Ganga Tera Pani Amrit
as
Manju's Mother
1971
Paraya Dhan
as
Mrs. Sahay (as Achla Sachdev)
1971
Haré Rama Haré Krishna
as
Mrs. Jaiswal
1971
Kal Aaj Aur Kal
as
Achala (Monica's Mother)
1970
Darpan
as
Head of Nari Niketan
1970
Pavitra Papi
as
Maya (as Achla Sachdev)
1970
Mera Naam Joker
as
Raju's Mother (as Achla Sachdev)
1970
Heer Raanjha
as
Green woman in courtyard
1970
Prem Pujari
as
Mrs. Dwarkanath Mehra
1970
Nanak Dukhiya Sub Sansar
as
Tagpariye
1969
Shatranj
as
Mrs. Sharda Thakur (as Achla Sachdev)
1969
Aadmi Aur Insaan
as
Mrs. Mehra (Munish's mom)
1969
'Sambandh'
as
Anupama (Manav's foster mother) (as Achala Sachadev)
1969
Man Ka Meet
as
Somu's Mother
1968
Mere Hamdam Mere Dost
as
Sunil's mom (as Achla Sachdev)
1968
Sapnon Ka Saudagar
as
Sharda (Thakur's sister)
1968
Duniya
as
Shobha R. Sharma
1967
Aag
as
Shanti (as Achla Sachdev)
1967
Around the World
as
Raj's mom
1967
Hare Kanch Ki Chooriyan
as
Radha Saxena
1967
Jab Yaad Kisi Ki Aati Hai
as
Roopa's mother
1967
Shagird
as
Ramesh's Mother
1967
Hamraaz
as
Matron at Bal Bhawan
1967
Aurat
as
Parvati's Employer (as Achla Sachdev)
1967
Dil Ne Pukara
as
Rajan's mom
1966
Toofan Men Pyar Kahan
as
Ramee Didi
1965
Bahu Beti
as
Mrs. Kaushalya
1965
Mere Sanam
as
Savitri Mehra (as Achla Sachdev)
1965
Waqt
as
Laxmi Kedarnath (as Achla Sachdev)
1965
Arzoo
as
Gopal's mom (as Achla Sachdev)
1965
Himalay Ki Godmein
as
Mrs. Shyam Lal Mehra (as Achla Sachdev)
1965
Janwar
as
Mrs. Srivastava (as Achla Sachdev)
1964
Chitralekha
as
Gayatri Devi
1964
Haqeeqat
as
Badi Babhi (as Achla Sachdev)
1964
Jahan Ara
as
Mumtaz Mahal (uncredited)
1963
Dil Ek Mandir
as
Dharmesh's Mother
1963
Grahasti
as
Gopal's Mother
1963
Meri Surat Teri Ankhen
as
Mrs. Kamla Kumar (as Achla Sachdev)
1963
The Householder
as
Mrs. Saigal
1963
Nine Hours to Rama
as
Mother (as Achla Sachdev)
1962
Aashiq
as
Renuka's Mother
1962
Gyara Hazar Ladkian
as
Didi (as Achla)
1962
Mehndi Lagi Mere Haath
as
Deepak's Mother
1961
Chhaya
as
Arun's elder sister
1961
Chhote Nawab
as
Nazir Hussain's wife
1961
Salaam Mem Saheb
as
Ram's Mother
1961
Sampoorna Ramayana
as
Kaushalya
1960
Angulimaal
as
Rajpurohit's Wife (as Achla Sachdev)
1960
Bindya
as
Bindya's Mother
1960
Bombai Ka Babu
as
Rukmani
1960
College Girl
as
Shyam's Mother
1960
Manzil
as
Shobha Mehta (as Achla Sachdeo)
1960
Shravan Kumar
as
Gyanmati
1959
Jaal Saz
as
Mrs. Dwarkanath (as Achla Sachdev)
1959
Qaidi No. 911
as
Jailor's Wife
1959
Raat Ke Rahi
as
Mary (as Achla Sachdev)
1959
Fashionable Wife
as
Sushila (as Achla Sachdev)
1959
Sawan
as
Ramu & Gopal's Mother
1958
Raagini
as
Ragini's Mother
1958
Zimbo
as
Uma Chakravarty (as Achala Sachdeo)
1957
Hum Panchhi Ek Daal Ke
as
Prema K. Mehra (as Achla Sachdev)
1957
Pardesi
as
Champa's Mother
1956
Bandhan
as
Mrs. Rama Vallabh
1955
Do Dulhe
as
Kundan's Mother
1955
Sabse Bada Rupaiya
as
Mrs. Gangaram
1955
Naukari
as
Rattan and Uma's mother
1954
Chandni Chowk
as
Nawab Safdar Jung's Wife
1953
Foot Path
as
Mina B. Sharma (as Achla Sachdev)
1953
Jallianwalla Baag Ki Jyoti
1952
Anhonee
as
Champa (as Achla)
1950
Dilruba
as
Sheela (as Achla Sachdev)
Miscellaneous
2012
Gangoobai (fashion choreographer)
Thanks
2014
Sunrise (the producers wish to thank - as Achla Sachdev)
References
Achala Sachdev Wikipedia
(Text) CC BY-SA