Mera Naam Joker (translation: My Name is Joker) is a 1970 Indian Hindi drama film directed by Raj Kapoor. The screenplay was written by Khwaja Ahmad Abbas. This film was the debut of Rishi Kapoor. Mera Naam Joker is a film about a clown who must make his audience laugh at the cost of his own sorrows. The film is considered to be one of the lengthiest films of Indian cinema. After Sangam became a blockbuster, Mera Naam Joker was highly anticipated as it was under production for six years and was heavily publicized to be loosely based on Raj Kapoor's own life. Upon release the film turned out to be a critical and commercial disaster putting Kapoor into a financial crisis. The film was heavily panned for its length and plot. However, over the years, the film has gained a cult status and is regarded as a classic today. Both audience's and critics' response has turned highly favorable with the passage of time. An abridged version was released in the 1980s and had a highly successful run at the box office. Raj Kapoor termed this his favorite film and described it as having deep philosophical depth and meaning. The film is regarded as one of Kapoor's finest works today with film experts labeling it as a 'misunderstood masterpiece'.
Contents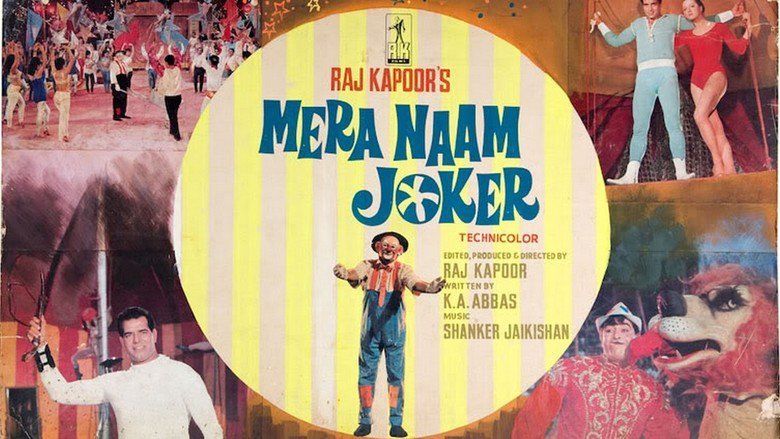 Padmini s sexy scene from mera naam joker 1970 hindi film
Synopsis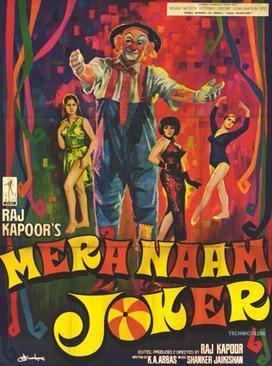 Mera Naam Joker is the story of Raju, considered the best circus clown ever. Ever since Raju's father died in an accident during his performance, Raju's mother had been repulsed by the circus. As luck would have it, Raju had a natural affinity towards the circus world. The film traces Raju's journey from his childhood to the day of his last performance.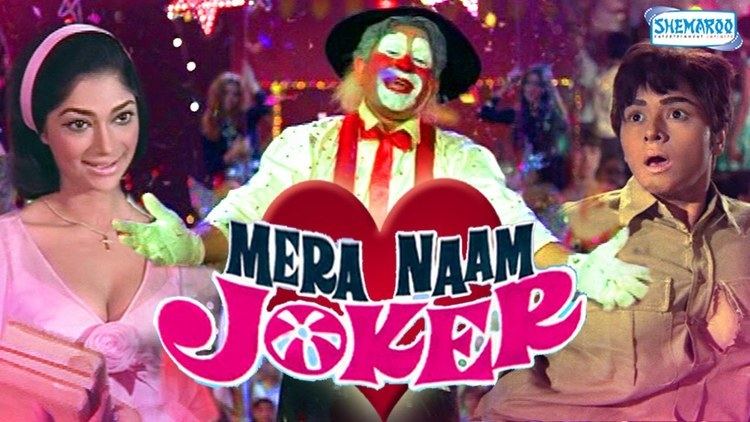 The first chapter is about an adolescent called Raju (Rishi Kapoor) and deals with his infatuation with his teacher, Mary (Simi Garewal). She gives him confidence in himself, and he discovers the world of femininity and desire. She is older than him. He attends her wedding in a state of false merriment. Mary's lessons nevertheless aren't lost: Raju comes to realise that he was born to make the world laugh, despite his own troubles. In a scene, Mary takes off her wet clothes in a bush by a lake and this is secretly eyed by Raju. Later, lying in bed in his house, Raju imagines that Mary is fully naked, the naked scene shows that a woman is waving her clothes by a lake and her nudity is shown from behind, one of her breasts is partially shown and buttocks are shown clearly. It is not confirmed that the nude scene was done by Simi herself or by a body-double.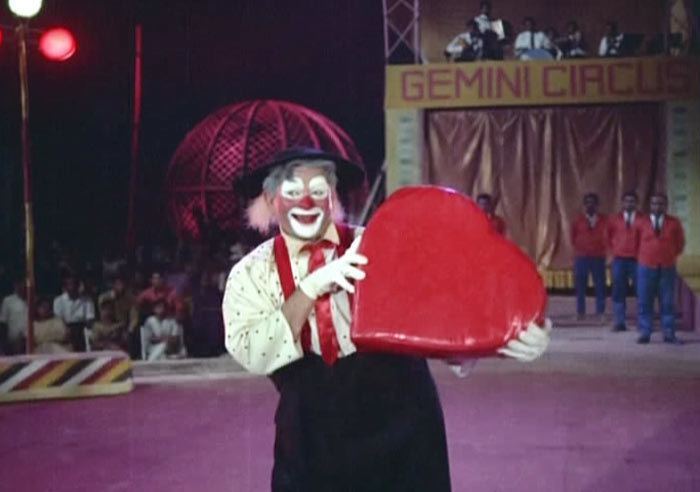 After his first heartbreak, the story follows adult Raju (Raj Kapoor) who has found work with Gemini Circus as a clown. His dream materialises! The circus is owned by Mahendra Singh (Dharmendra) who has understood Raju's potential and hires him. The circus hosts a visiting group of artists from Russia, and he falls in love with Marina (Ksenia Ryabinkina), the lead trapezist. Despite the language barrier they become close, and Raju half hopes that they might live together. But he faces heartbreak once again when the circus ends and Marina returns to Russia. It is in this chapter that Raju's mother dies during his performance, watching him perform the very stunts which caused her husband's death.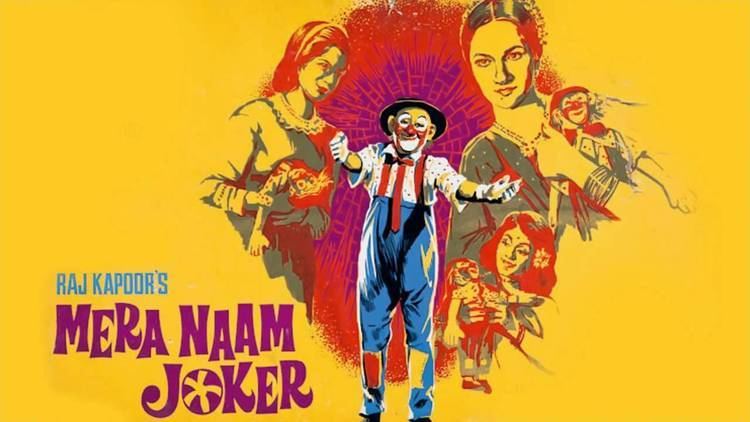 In the final chapter, Raju has left the circus and wanders aimlessly. One day he meets Meenu (Padmini), an orphaned girl who has ambitions of becoming a famous actress. Meenu and Raju set up an association, start a small circus business and later move on to the theatre. They are quite successful, but their collaboration ends when she is offered a role in a film. She leaves him, and he realises she has used him in her pursuit of success.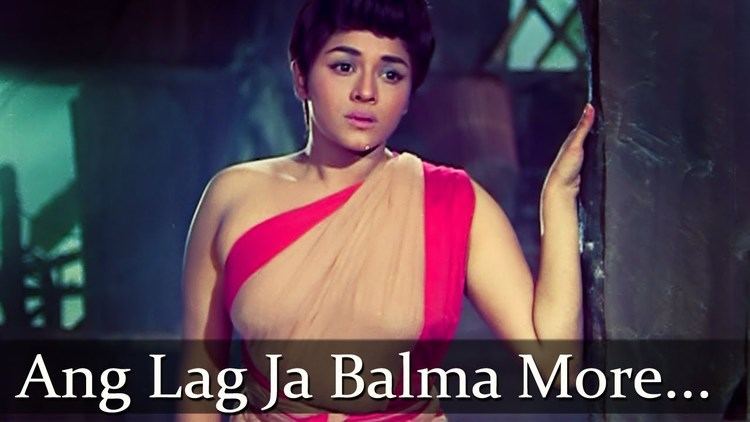 Raju always carries a clown doll which belonged to his father. Every time he falls in love, he gives away his beloved doll, only to see it come back to him. The doll is used as a metaphor for Raju's simplistic heart where there is room for everyone.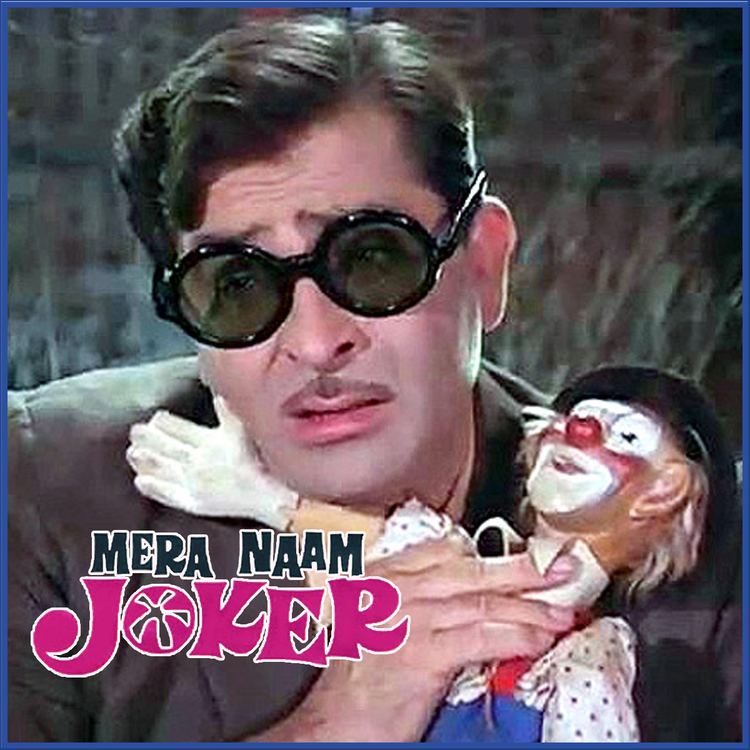 At the end of the film, Raju is shown doing his final act, as promised to Mahendra. He invites the three ladies he was in love with, to watch his last performance. He also reassures the audience that he will soon be back with more to make his audience laugh again.
Cast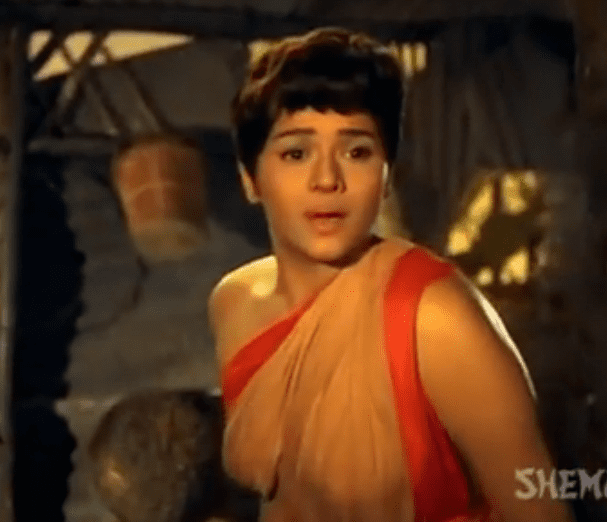 Raj Kapoor – Ranbir Raj/Raju
Manoj Kumar – David
Simi Garewal – Mary
Rishi Kapoor – Young Raju
Dharmendra – Mahendra Singh
Dara Singh – Sher Singh
Kseniya Ryabinkina – Marina
Padmini – Meenu
Rajendra Kumar – himself
Om Prakash – Circus Surgeon
Rajendra Nath – Circus Surgeon
Achala Sachdev – Raju's mother
Eduard Sjereda – Member of the Soviet State Circus
Production
Mera Naam Joker was under production for six years, with Raj Kapoor investing much of his own personal fortune.
Reception
Upon release, Mera Naam Joker was widely derided for its length and the experimental nature of its plot, and became a box office bomb. In later years, however, it gained classic status.
Running times
The movie had a running time 255 minutes with two intervals. The international DVD release from Yash Raj Films Home Entertainment runs for 233 minutes (224 with the disc's PAL speed-up), while the Indian DVD by Shemaroo Entertainment is heavily cut at 184 minutes. Mera Naam Joker is the second Hindi film to have two intervals, the first being Sangam (1964).
Awards
Filmfare Best Music Director Award – Shankar Jaikishan
Filmfare Best Cinematographer Award – Radhu Karmakar
Filmfare Best Male Playback Award – Manna Dey for the song "Ae Bhai Zara Dekh Ke Chalo"
Filmfare Best Director Award – Raj Kapoor
Filmfare Best Sound Recordist – Allauddin Khan Qureshi
References
Mera Naam Joker Wikipedia
(Text) CC BY-SA
Mera Naam Joker IMDb
Mera Naam Joker Rotten Tomatoes
Mera Naam Joker themoviedb.org