Covid-19
2001 Maniacs is a 2005 American comedy horror film directed by Tim Sullivan, starring Robert Englund, Jay Gillespie, Dylan Edrington, and Matthew Carey. It is a remake of the 1964 film Two Thousand Maniacs! written and directed by Herschell Gordon Lewis. The film is distributed by Lions Gate Entertainment. It was filmed in Westville, Georgia.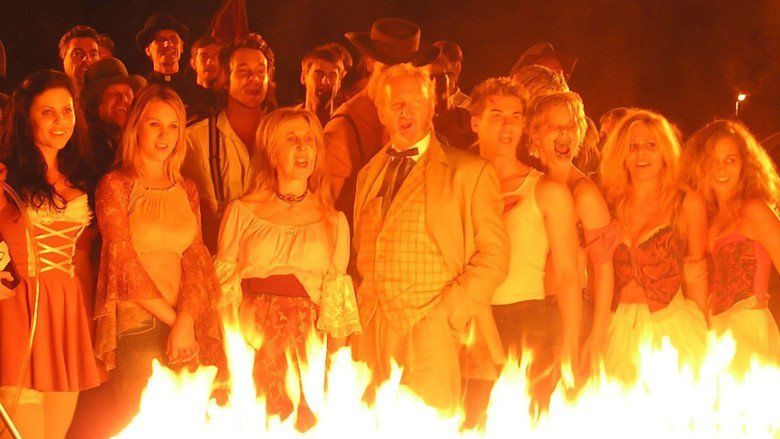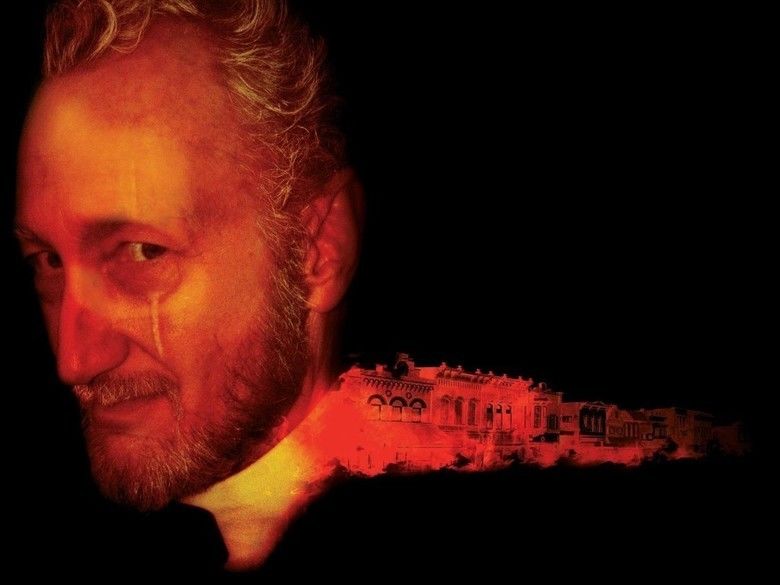 Six prep college students and a biker couple travel south towards Daytona Beach for Spring Break, but a detour leads them into the seemingly idyllic Georgia town of Pleasant Valley, which is holding its annual "Guts and Glory Jubilee" in honor of the American Civil War.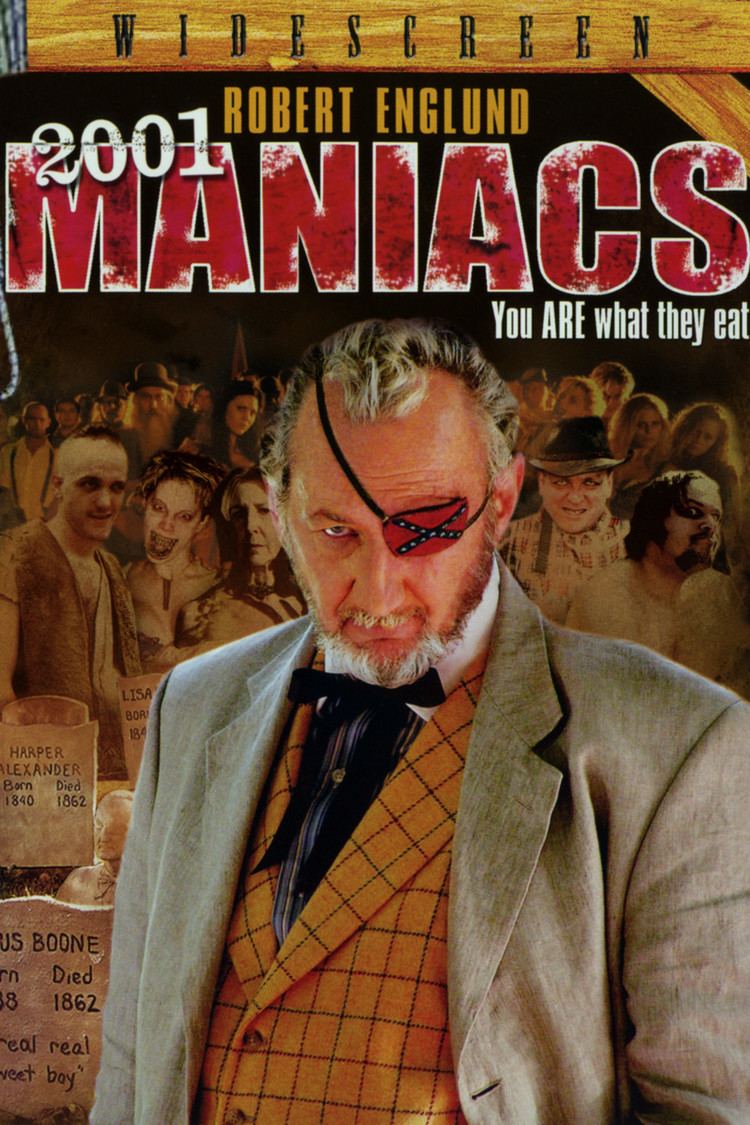 While they stay in the town, completely isolated from the outside world, they are systematically separated and killed in gory fashion by the town's residents. Two students manage to escape, but upon alerting the authorities they learn that "Pleasant Valley" is nothing but a cemetery - a memorial for 2001 Confederate villagers who were massacred 140 years earlier by renegade Union troops during the Civil War. A plaque reveals that the town's residents will not rest until the crime has been paid back: 2001 villagers were killed, 2001 northerners must be killed - an eye for an eye.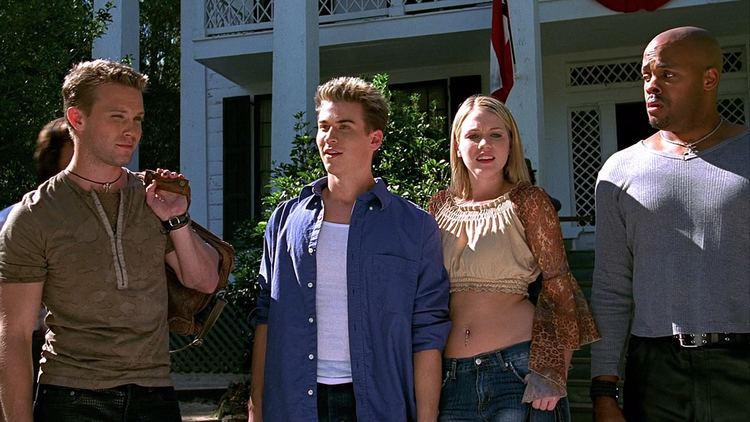 As the two students drive away on their motorcycle, they are decapitated by barbed wire. The heads are picked up by Hucklebilly who walks down the road and fades away.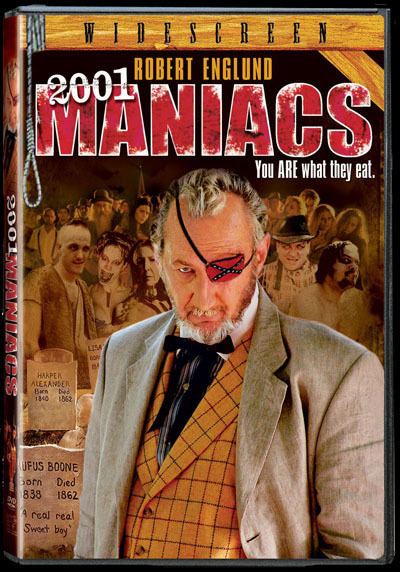 Robert Englund as Mayor George W. Buckman
Lin Shaye as Granny Boone
Giuseppe Andrews as Harper Alexander
Jay Gillespie as Anderson Lee
Matthew Carey as Cory Jones
Peter Stormare as Professor Ackerman
Marla Malcolm as Joey
Gina Marie Heekin as Kat
Brian Gross as Ricky
Mushond Lee as Malcolm
Dylan Edrington as Nelson Elliot
Bianca Smith as Leah
Brendan McCarthy as Rufus
Adam Robitel as Lester
Christa Campbell as Milk Maiden
Wendy Kremer as Peaches
Cristin Michele as Glendora
Kodi Kitchen as Hester
Ryan Fleming as Hucklebilly Boone
Eli Roth as Justin
Bill McKinney as Chef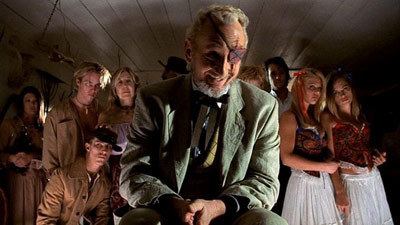 Eli Roth, who produced the film, reprised his role of Justin from his own film, Cabin Fever.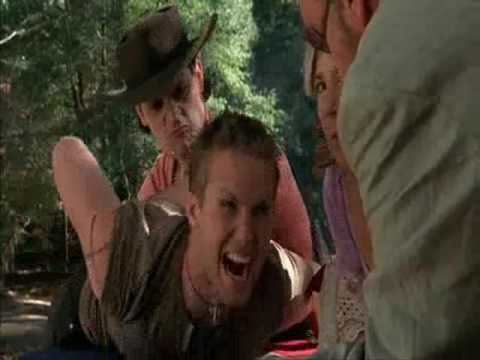 On the official Facebook page for the film, the sequel 2001 Maniacs: The Beverly Hellbillys was announced (later renamed to 2001 Maniacs: Field of Screams). Mayor Buckman and Harper Alexander are now portrayed by Bill Moseley and Nivek Ogre respectively.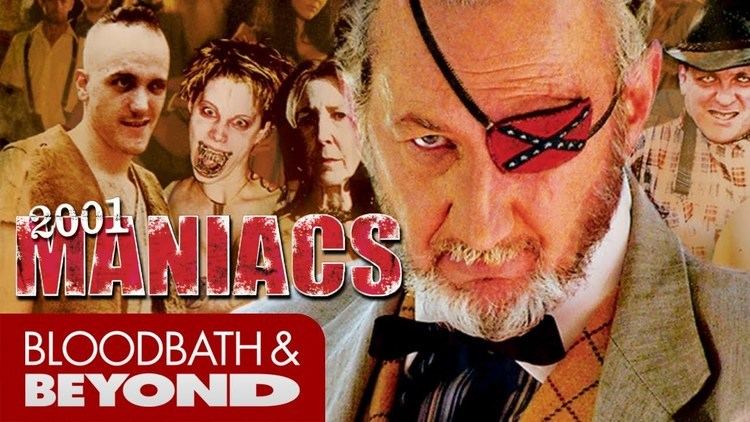 2001 Maniacs Wikipedia
(Text) CC BY-SA
2001 Maniacs IMDb
2001 Maniacs themoviedb.org