Years active

1994–present




Name

Christa Campbell




TV shows

The X Show


Role

Actress




Upcoming movie

Criminal


Height

1.73 m








Born

December 7, 1972 (age 50) (

1972-12-07

) Oakland, California, USA


Movies

Drive Angry, 2001 Maniacs, Spiders 3D, The Mechanic, 2001 Maniacs: Beverly H




Similar People

Charlotte Ross, Lati Grobman, Katy Mixon, Mini Anden, Tibor Takacs



Education

Rancho Cotate High School



Actress christa campbell the 2001 maniacs field of screams red carpet
Christa Campbell (born December 7, 1972) is an American actress and producer. Campbell is best known for her roles in 2001 Maniacs, Mozart and the Whale, Lonely Hearts, The Wicker Man, Cleaner, Day of the Dead, Lies & Illusions, The Mechanic, Drive Angry, Straight A's, The Big Wedding, and The Iceman.
Contents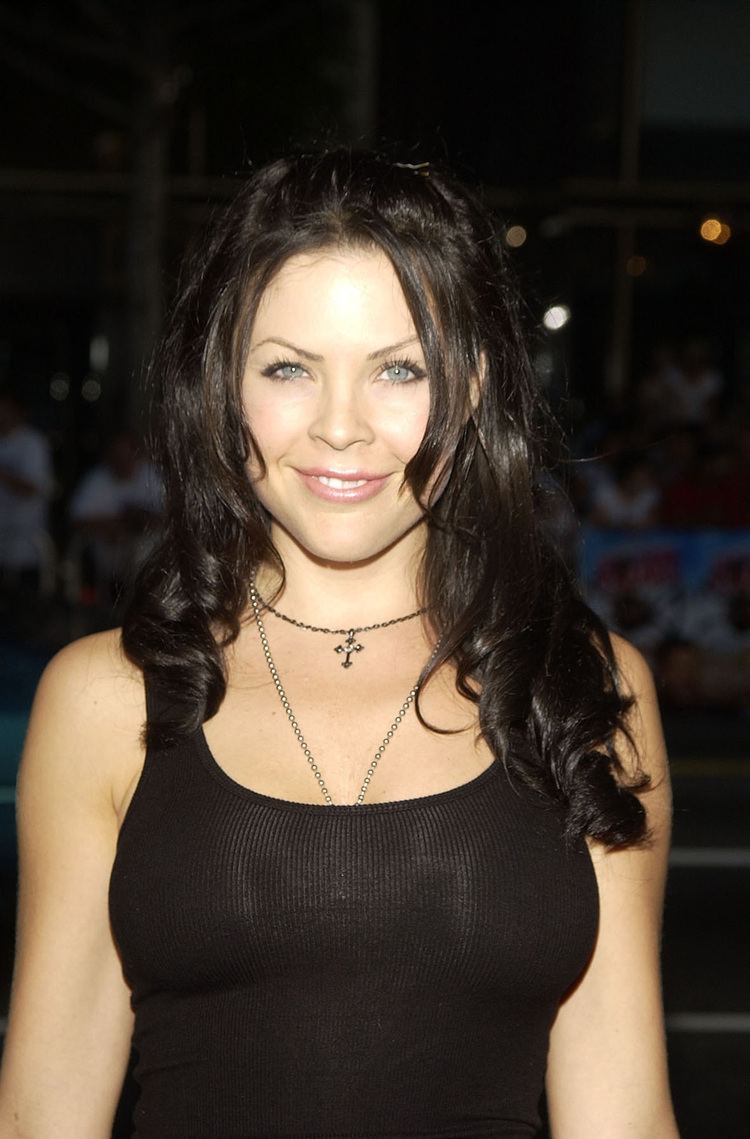 In 2011 Campbell partnered up with producer Lati Grobman to form Campbell-Grobman Films, which has produced numerous films such as Texas Chainsaw 3D, Straight A's, and The Iceman.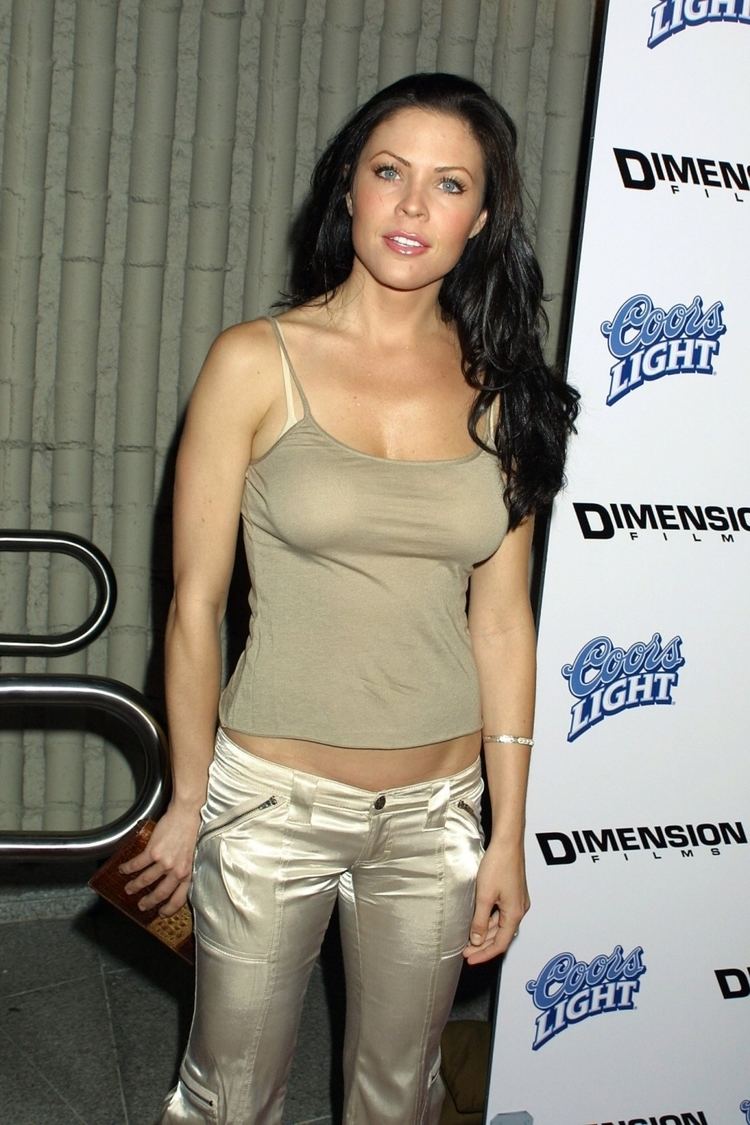 Autograph ttm christa campbell actress
Campbell-Grobman Films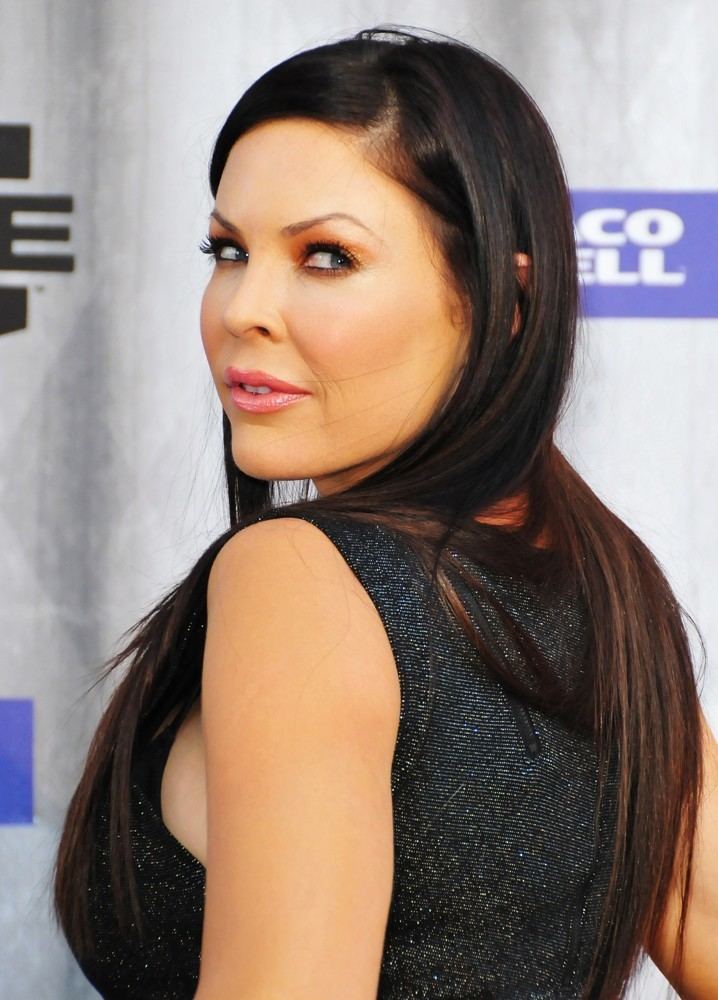 Founded by executives Christa Campbell and Lati Grobman, Campbell-Grobman Films has produced seven films, including Texas Chainsaw 3D and The Iceman, starring Michael Shannon and Winona Ryder. Campbell and Grobman work within various genres, including horror, romantic comedy, action, and documentary. At the WorldFest-Houston film festival, their documentary The Resort won the Special Jury Award.
Prizes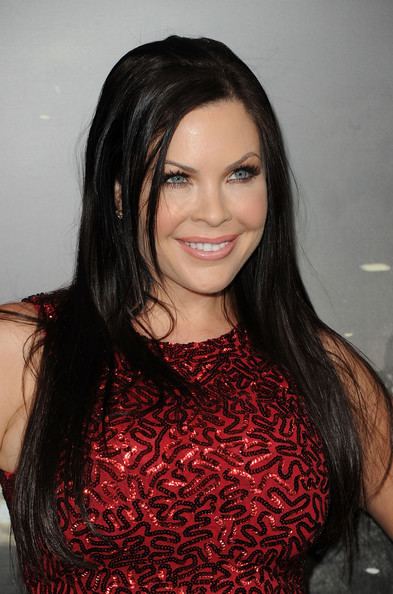 2007: Saturn Award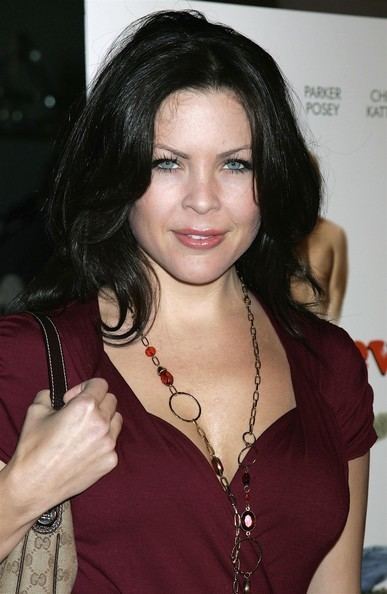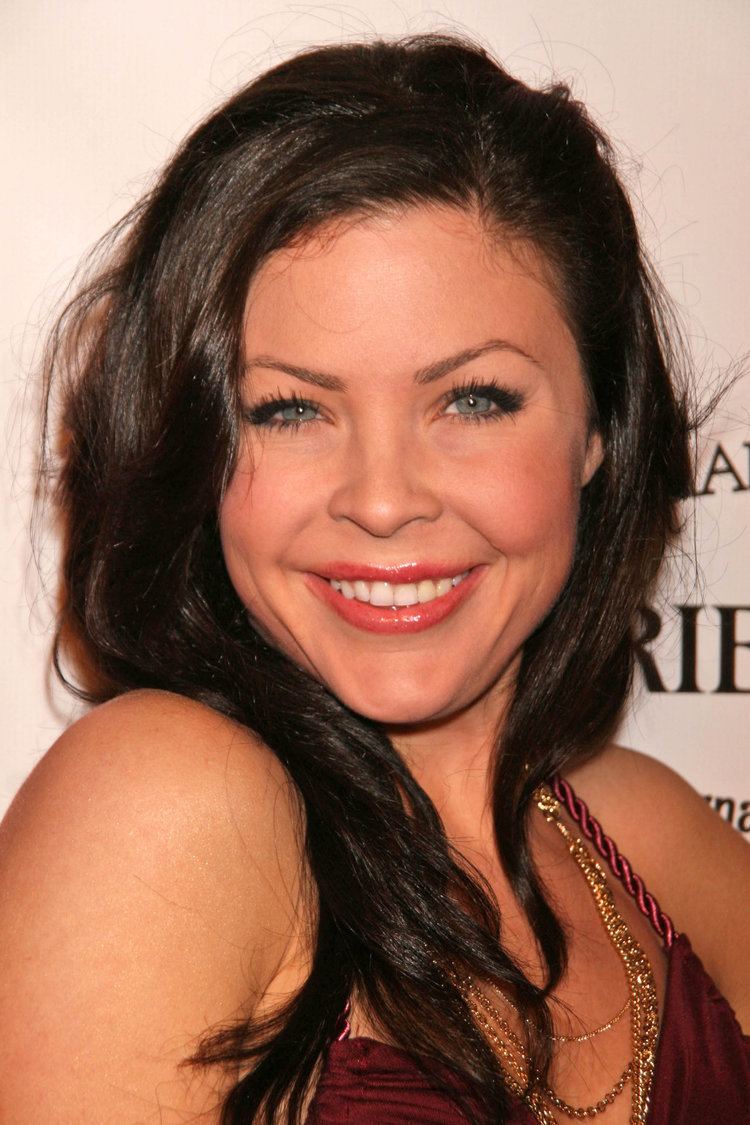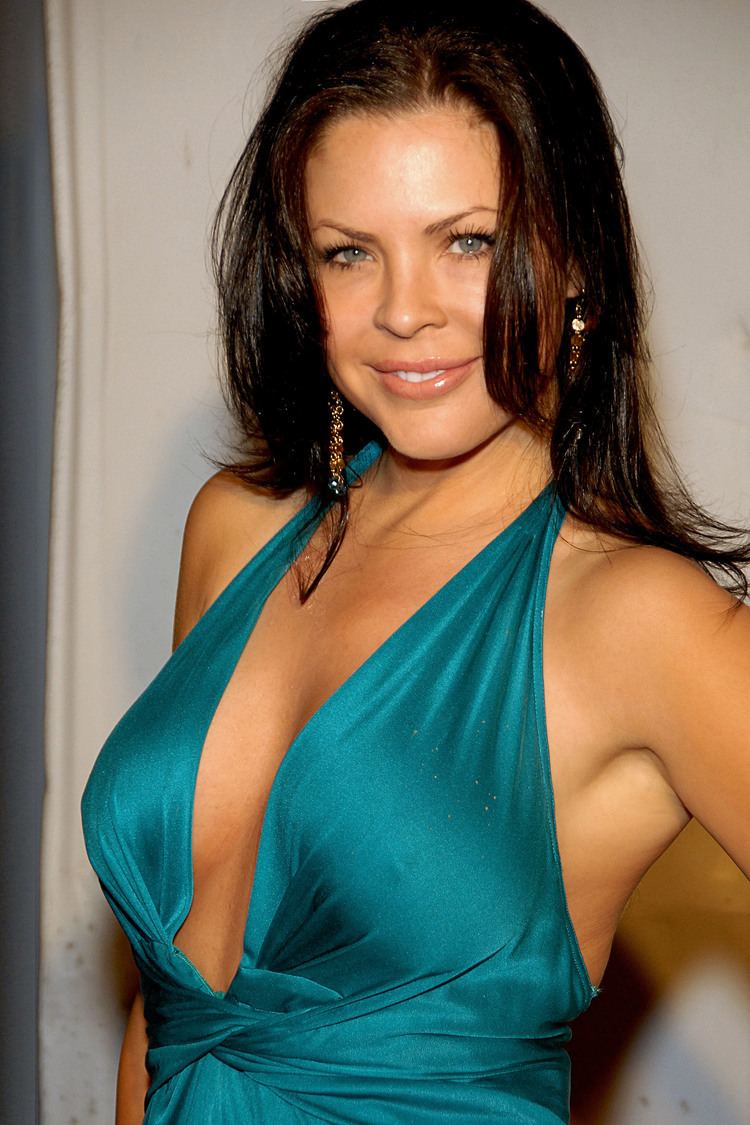 Filmography
Producer
-
Rambo: New Blood (executive producer) (announced)
-
Scarpa (producer) (announced)
-
Hellboy: The Crooked Man (executive producer) (filming)
-
Red Sonja (executive producer) / (producer) (post-production)
2023
The Expendables 4 (executive producer) (post-production)
2021
The Protégé (executive producer)
2021
Jolt (executive producer)
2021
Till Death (executive producer)
2021
Hitman's Wife's Bodyguard (executive producer)
2020
Tesla (producer - produced by)
2020
Aulcie (Documentary) (executive producer)
2019
Rambo: Last Blood (executive producer)
2019
Angel Has Fallen (executive producer)
2019
Hellboy (executive producer)
2018
Hunter Killer (executive producer)
2017
Day of the Dead: Bloodline (producer)
2017
Loving Pablo (executive producer)
2017
Leatherface (producer)
2017
The Hitman's Bodyguard (executive producer)
2017
The Institute (producer)
2016
Boyka: Undisputed (Video) (executive producer)
2016
On the Map (Documentary) (executive producer)
2015
Pray for Ukraine (Documentary) (executive producer)
2015
Romka (Documentary short) (executive producer)
2015
Winter on Fire: Ukraine's Fight for Freedom (Documentary) (executive producer)
2015
Shooting the Warwicks (producer)
2015
Intruders (executive producer)
2015
Experimenter (executive producer)
2014
The Taking of Deborah Logan (executive producer)
2014
She's Funny That Way (executive producer)
2014
Stonehearst Asylum (executive producer)
2014
The Go-Go Boys: The Inside Story of Cannon Films (Documentary) (associate producer)
2013
Embrace of the Vampire (Video) (executive producer)
2013
Brave Miss World (Documentary) (executive producer)
2013
A Case of You (executive producer)
2013
Straight A's (executive producer - uncredited)
2013
Texas Chainsaw (executive producer)
2012
The Resort (Documentary short) (executive producer)
2011
Killer on the Loose (Short) (executive producer)
Actress
2014
Automata
as
Technician #2
2012
Leverage (TV Series)
as
Teresa Darnell
- The Rundown Job (2012) - Teresa Darnell
2010
Cool Dog (Video)
as
Laura
2010
Blood: A Butcher's Tale (Video)
as
Lily
2010
2001 Maniacs: Field of Screams
as
Milk Maiden
2009
Lies & Illusions
as
Nicole
2009
Pretty Things (TV Movie)
as
Kristal Baker
2008
Audie & the Wolf
as
Rachel Brock
2008
Day of the Dead (Video)
as
Mrs. Leitner
2008
Hero Wanted
as
Kayla McQueen
2007
Blizhniy Boy: The Ultimate Fighter
as
Anastasia
2007
Blonde Ambition
as
Female Office Worker #1
2007
Showdown at Area 51
as
Charlie Weise
2007
Hallows Point
as
Tanya Graves
2007
Family Guy (TV Series)
as
Elizabeth Shue / Blonde
- Movin' Out (Brian's Song) (2007) - Elizabeth Shue / Blonde (voice)
2007
Cleaner
as
Coach Beth Jensen
2006
Kraken: Tentacles of the Deep (TV Movie)
as
Emily
2006
The Wicker Man
as
Truck Stop Waitress
2006
The Black Hole (TV Movie)
as
Advisor Coldwell
2006
Relative Strangers
as
Carnival Girl
2006
Lonely Hearts
as
Sara Long
2005
Death by Engagement
as
Stacy
2005
Mozart and the Whale
as
Therapist
2005
2001 Maniacs
as
Milk Maiden
2005
Mansquito (TV Movie)
as
Liz
2004
The Drone Virus
as
Seductress
2004
Summerland (TV Series)
as
Fashion Model
- Pilot (2004) - Fashion Model
2003
Malibu's Most Wanted
as
Angry Feminist
2002
Sabrina the Teenage Witch (TV Series)
as
Tina
- Sabrina Unplugged (2002) - Tina
2002
The New Guy
as
Tommy Lee's Girlfriend (uncredited)
2001
Spring Break Lawyer (TV Movie)
as
Fantasy Sequence Defendant
2001
Looking for Bobby D (Short)
as
Jen 2
2000
Desire L.A. (Short)
as
Melissa
1999
D.O.A. (TV Movie)
as
Kathy
1999
Erotic Confessions: Volume 11 (Video)
as
Lodge Clerk (episode "Gone Skiing")
1999
Unhappily Ever After (TV Series)
as
Kirsten
- Date to Win (1999) - Kirsten
1995
Erotic Confessions (TV Series)
as
Lodge Clerk / Megan / Maid
- Gone Skiing (1998) - Lodge Clerk
- Party of Two (1996) - Megan
- The Painting (1995) - Maid
1998
Intimate Sessions (TV Series)
as
Laura
- Karen (1998) - Laura
1997
All That (TV Series)
as
Sara
- Mary J. Blige (1997) - Sara
1996
Erotic Confessions: Volume 6 (Video)
as
Megan (segment "Party for Two")
1995
Lingerie Passion (Video)
1994
Erotic Landscapes (Video)
Thanks
2014
Legalize It (Documentary) (thanks)
2010
The Psycho Legacy (Video documentary) (special thanks)
Self
2016
The Playboy Morning Show (TV Series)
as
Self
- Episode #8.89 (2016) - Self
2011
Vicious Circle (TV Series)
as
Self
- Iconic Horror (2011) - Self
- Remakes (2011) - Self
- HD Horror (2011) - Self
- 3D Movies (2011) - Self
2010
Emily Booth's GoreZone Magazine Movie Massacre (TV Series)
as
Self
- Film Festival (2010) - Self
2010
2001 Maniacs: Behind the Screams (Video documentary short)
as
Self
2009
Welcome to My Darkside! (Documentary)
as
Self
2009
Denise Richards: It's Complicated (TV Series)
as
Self
- Denise Does Slamdance (2009) - Self
2007
Heckler (Documentary)
as
Self
2006
Going to Pieces: The Rise and Fall of the Slasher Film (Documentary)
as
Self
2006
Tom Green's House Tonight (TV Series)
as
Self
- Episode #1.29 (2006) - Self
2006
Inside the Asylum: The Making of '2001 Maniacs' (Video documentary short)
as
Self
2004
Lingerie Bowl (TV Special)
as
Self - Team Dream #8
2002
The Jamie Kennedy Experiment (TV Series)
as
Jamie's Girlfriend
- Episode #1.3 (2002) - Jamie's Girlfriend
2002
The 6th Annual Golden Satellite Awards (TV Special)
as
Self
2001
The Test (TV Series)
as
Self - Panelist
- The PDA Test - Self - Panelist
2000
Thunderbox (TV Series)
as
Self - Host
2000
The X Show (TV Series)
as
Host
- Episode dated 22 February 2000 (2000) - Host
- Episode dated 4 February 2000 (2000) - Host
1997
Halloween... The Happy Haunting of America! (Documentary)
as
Self
1997
E! True Hollywood Story (TV Series documentary)
as
Bettie Page
- From Pinup to Sex Queen: Bettie Page (1997) - Bettie Page
1995
Hot Body Video Magazine: Blonde Bombshell (Video documentary)
as
Self
References
Christa Campbell Wikipedia
(Text) CC BY-SA