2000 Today was an internationally broadcast television special commemorating the beginning of the Year 2000. This program included New Year's Eve celebrations, musical performances, and other features from participating nations.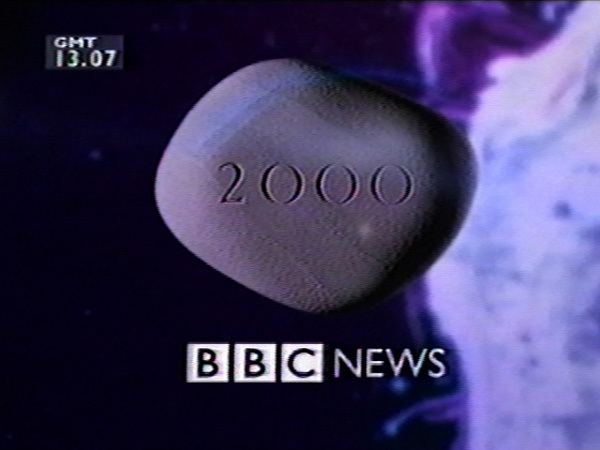 Most international broadcasts such as Olympic Games coverage originate from a limited area for worldwide distribution. 2000 Today was rare in that its live and taped programming originated from member countries and represented all continents.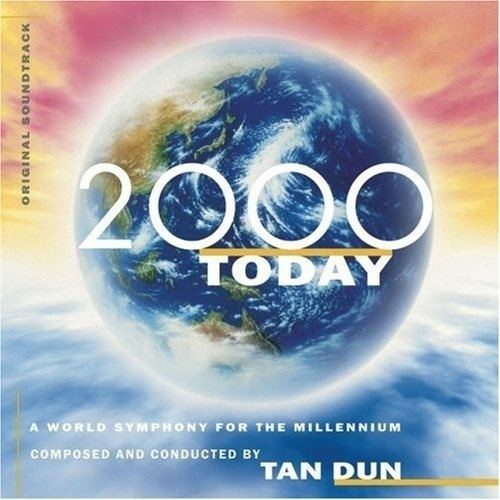 Up to 5,000 staff worked on 2000 Today, 1,500 of them in BBC Television Centre in West London, where all eight television studios were used during the 28-hour broadcast. 2000 Today had a worldwide audience of 800 million people, with an audience of 12.6 million people on the BBC alone. 2000 Today is estimated to have cost $6 million to produce and broadcast.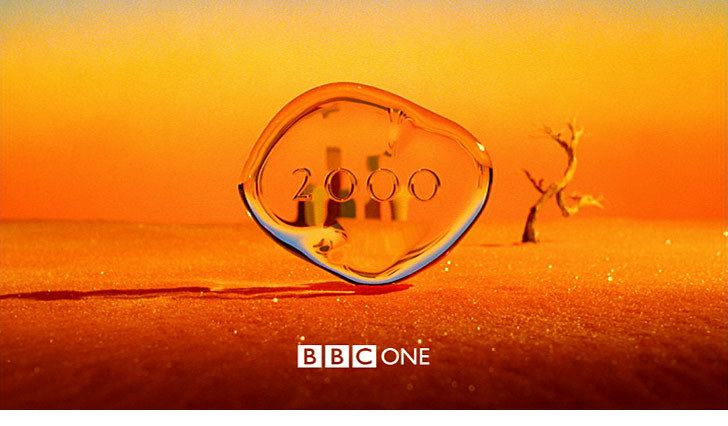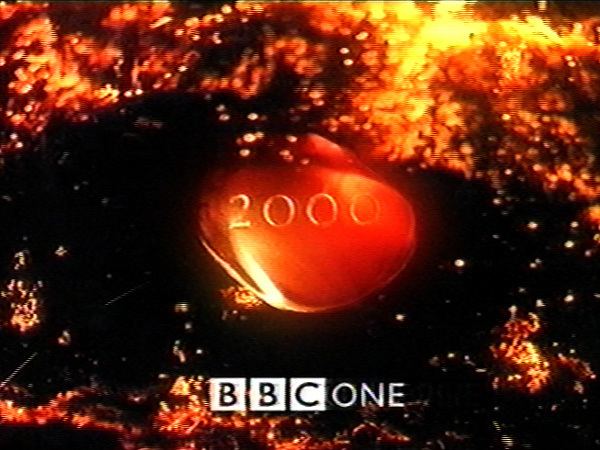 2000 Today was conceived as part of the so-called Millennium celebrations, given the numerical significance of the change from 1999 to 2000.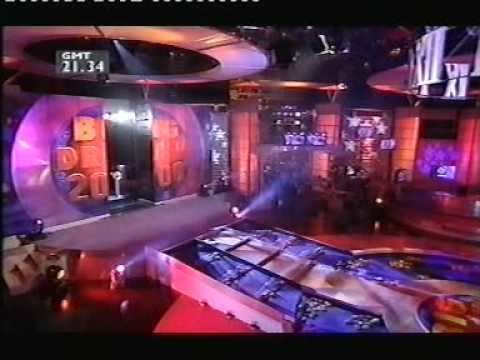 The programme was produced and televised by an international consortium of 60 broadcasters, headed by the BBC in the UK and WGBH in the United States. The BBC provided the production hub for receiving and distributing the 78 international satellite feeds required for this broadcast.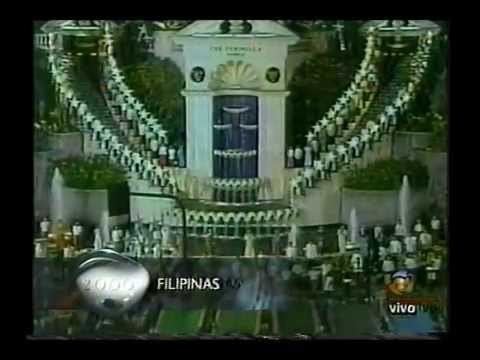 The programme's theme song was a version of Bob Marley's song "One Love" performed by The Gipsy Kings, Ziggy Marley, Tsidii Le Loka and the Boys Choir of Harlem. Sony released a soundtrack CD for 2000 Today which included this song plus A World Symphony for the Millennium by Tan Dun.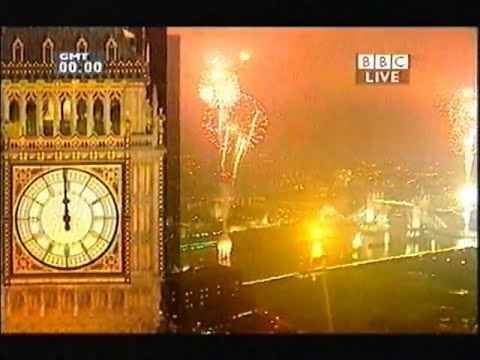 Most nations that observe the Islamic calendar were not involved in 2000 Today. However, a few predominantly Muslim nations were represented among the programme's worldwide broadcasters such as Egypt (ETV) and Indonesia (RCTI).
Africa was minimally represented in 2000 Today. The only participating nations from that continent were Egypt and South Africa. Portugal-based RTP Africa distributed the programme to some African nations.
Antarctica was mentioned on the programme schedule, although it was unclear if 2000 Today coverage was recorded or live.
2000 Today's core international broadcast was 28 hours long, following the beginning of the New Year 2000 across the world's time zones.
The program was tailored by individual broadcasters to provide local content and hosts.
The international broadcast began on 31 December 1999 at approximately 09:00 UTC. 2000 Today went international at 09:40 UTC, with the Kiribati Line Islands celebrating the arrival of 2000 at 10:00 UTC.
Most of Europe celebrated midnight on 31 December 1999 at 23:00 UTC. Broadcasting celebrations from many countries under Central European Time posed a particularly complex broadcast challenge. 2000 Today chose to rapidly air each nation's midnight observances in succession, using tape delays in most cases. This hour of the broadcast included a blessing by Pope John Paul II from Vatican City and the pyrotechnic display of the Eiffel Tower in Paris.
2000 Today's international feed ended shortly after midnight celebrations were broadcast from Samoa on 1 January 2000 at 11:00 UTC. BBC One in the United Kingdom continued its broadcast with national features until 13:30.
Argentina (Canal 13)
Lito Vitale
Coro de Buenos Aires
Julio Bocca and Eleonora Cassano
Mónica Cahen D´Anvers and Cesar Maschetti (news presenters)
Mercedes Sosa and Alejandro Lerner
Australia (Australian Broadcasting Corporation)
George Negus
Maxine McKew
Deborah Kennedy
Mike Bailey
Andrea Stretton
Caroline Baum
John Lombard
Jennifer Byrne
James O'Loghlin
Daniel Marsden
Peter Thompson
Kathy Bowlen
Canada
(CBC)
Peter Mansbridge (primary host, most hours)
Laurie Brown (00:00-08:00 UTC, with Mansbridge)
Alison Smith (13:00-18:00 UTC)
(Radio-Canada)
At the time, technicians at Radio-Canada were on strike. Transmissions were seen as scheduled, but using only the main feed from the BBC, with a French voice-over. Also, as a consequence, 2000 footage from Canada was scarce on SRC's presentation, while footage from Quebec were not available at all worldwide (though the CBC did manage to get the only Quebec coverage on their own network—a video shot of midnight fireworks in Hull, Quebec, shot from Ottawa, Ontario).
Chile (TVN)
Jennifer Warner
Mauricio Bustamante
Jorge Hevia
Margot Kahl
Karen Doggenweiler
Felipe Camiroaga
Pedro Carcuro
Rafael Araneda
Andrea Molina
Estonia (TV3)
Voices of the hosts were heard on the background. There was no studio. Broadcast was without hosts between midnight and 6:00 UTC.
Ene Veiksaar (9:40-12:00 UTC)
Lauri Hussar (9:40-12:00 UTC)
Jüri Aarma (12:00-15:00 UTC)
Priit Aimla (12:00-15:00 UTC)
Rein Lang (15:00-18:00 UTC)
Kiur Aarma (15:00-18:00 UTC)
Harri Tiido (18:00-21:00 UTC)
Vello Rand (18:00-21:00 UTC)
Mart Luik (21:00-00:00 UTC)
Märt Treier (06:00-09:00 UTC)
Kätlin Kontor (06:00-09:00 UTC)
Enn Eesmaa (09:00-11:00 UTC)
Germany (RTL Television)
Peter Kloeppel
Antonia Rados
Bernd Fuchs
Heiner Bremer
Michael Karr
Birgit von Bentzel
Ireland (RTÉ One - Millennium Eve: Celebrate 2000)
Miriam O'Callaghan
Mark Little
Geri Maye
Pat Kenny
Liz Bonnin
Joe Duffy
Mexico (Televisa)
Ernesto Laguardia
Mayra Saucedo
Netherlands (Nederlandse Omroep Stichting)
Astrid Kersseboom
Jeroen Overbeek
Philippines (GMA Network)
Mike Enriquez
Jessica Soho
Mel Tiangco
Jay Sonza
German Moreno
Angelique Lazo
Vicky Morales
Paolo Bediones
Karen Davila
Arnold Clavio
Mickey Ferriols
Miriam Quiambao
Ryan Agoncillo
KC Montero
Suzi Entrata
Kara David
Luchi Cruz-Valdez
Nina Castro
Lyn Ching
Margaux Salcedo
Arnell Ignacio
Susan Enriquez
Tisha Silang
Antoinette Taus
Francis Magalona
Dingdong Dantes
Martin Andanar
Butch Francisco
Tito Sotto
Vic Sotto
Joey de Leon
Portugal (RTP)
José Rodrigues dos Santos
Manuela Moura Guedes
Spain (Televisión Española)
Jesús Álvarez Cervantes
Alfredo Urdaci
Helena Resano
United Kingdom (BBC One)
David Dimbleby
Michael Parkinson
Michael Buerk
Peter Sissons
Peter Snow
Philippa Forrester
Jamie Theakston
Gaby Roslin
Huw Edwards
Shauna Lowry
Tim Vincent
Siân Lloyd
Noel Thompson
Kate Thornton
Fergal Keane
Tony Robinson
Jackie Bird
Kirsty Wark
Sian Williams
John Kettley
Dale Winton
Britney Spears
Steve Wilson
Emma Ledden
Alan Dedicoat
United States (ABC - ABC 2000 Today)
Peter Jennings
Barbara Walters
Diane Sawyer
Charles Gibson
Elizabeth Vargas
Jack Ford
Sam Donaldson
Connie Chung
Cokie Roberts
Deborah Roberts
Carole Simpson
Morton Dean
Dick Clark
Musical artists were part of the 2000 Today broadcast, including:
The following nations broadcast 2000 Today. Some nations were licensees of the broadcast, rather than formal members of the broadcast consortium.