Nationality

United States




Name

Cokie Roberts




Alma mater

Wellesley College


Role

Journalist




Occupation

Journalist, Author




Parents

Hale Boggs, Lindy Boggs




Employer

NPR, ABC








Full Name

Mary Martha Corinne Morrison Claiborne Boggs




Born

December 27, 1943 (age 79) (

1943-12-27

) New Orleans, Louisiana, U.S.


Residence

Bethesda, Maryland, U.S.


Known for

Journalist, author, pundit, television l


Spouse

Steven V. Roberts (m. 1966)




Children

Rebecca Roberts, Lee Roberts




Siblings

Thomas Hale Boggs, Jr., Barbara Boggs Sigmund




Books

Founding Mothers: The Wom, Ladies of Liberty CD, We are our mothers' daughters, From this day forward, 10 Common Core Ess




Similar People

Steven V Roberts, Hale Boggs, Lindy Boggs, Sam Donaldson, Thomas Hale Boggs - Jr
Cokie roberts 2015 national book festival
Mary Martha Corinne Morrison Claiborne Roberts (née Boggs; born December 27, 1943), best known as Cokie Roberts, is an American journalist and author. She is a reporter on contract to National Public Radio as well as a regular roundtable analyst for the current This Week With George Stephanopoulos. Roberts also works as a commentator for ABC News, serving as an on-air analyst for the network.
Contents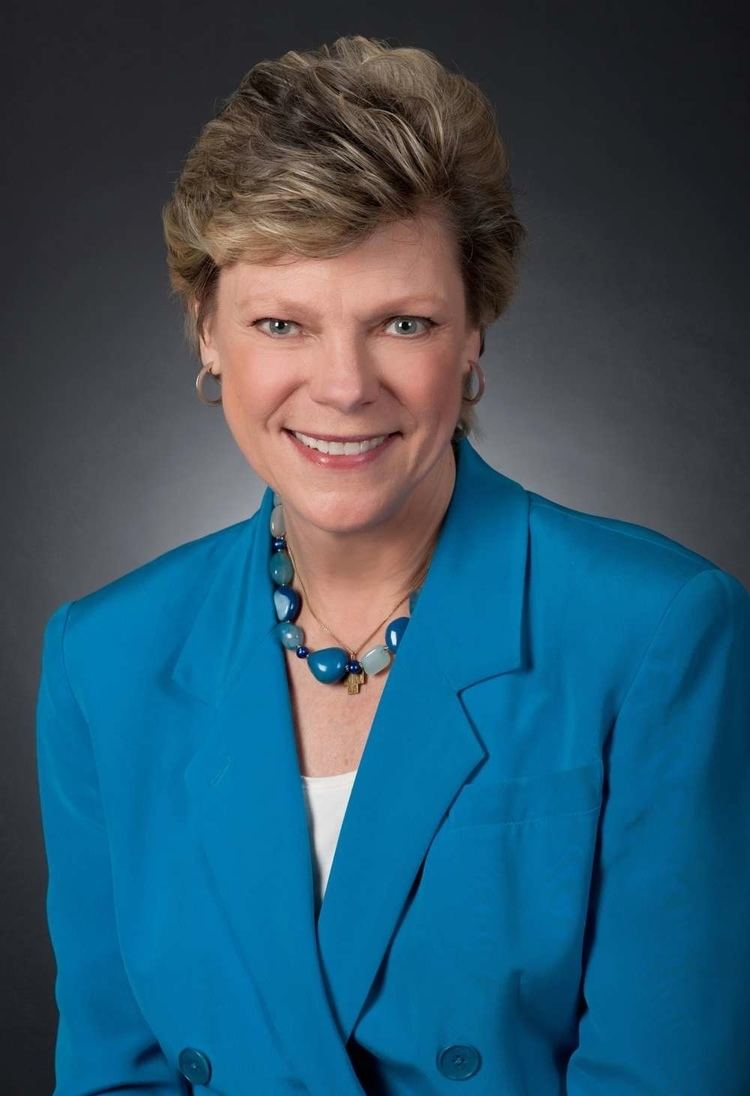 Roberts, along with her husband, Steven V. Roberts, writes a weekly column syndicated by United Media in newspapers around the United States. She serves on the boards of several non-profit organizations such as the Kaiser Family Foundation and was appointed by President George W. Bush to his Council on Service and Civic Participation.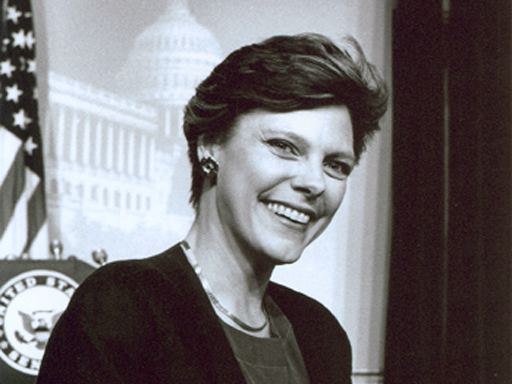 Cokie roberts 2014 national book festival
Background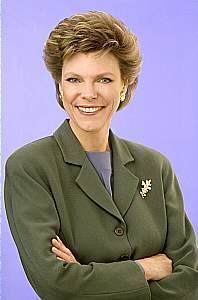 Mary Martha Corinne Morrison Claiborne Boggs was born on December 27, 1943 in New Orleans, Louisiana. She received the sobriquet "Cokie" from her brother Tommy who, as a child, could not pronounce her given name, Corinne.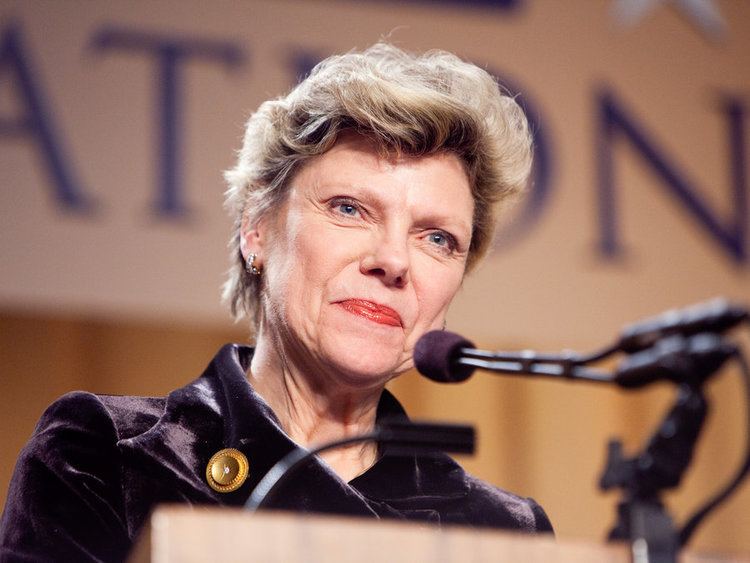 Cokie Roberts is the third child and youngest daughter of ambassador and long-time Democratic Congresswoman from Louisiana Lindy Boggs and of Hale Boggs, also a Democratic Congressman from Louisiana. He was Majority Leader of the House of Representatives and a member of the Warren Commission. He was lost on a plane which disappeared over Alaska on October 16, 1972. Her late sister, Barbara Boggs Sigmund, was mayor of Princeton, New Jersey and a candidate for U.S. Senate from New Jersey. Her late brother Tommy Boggs was a prominent Washington, D.C. attorney and lobbyist.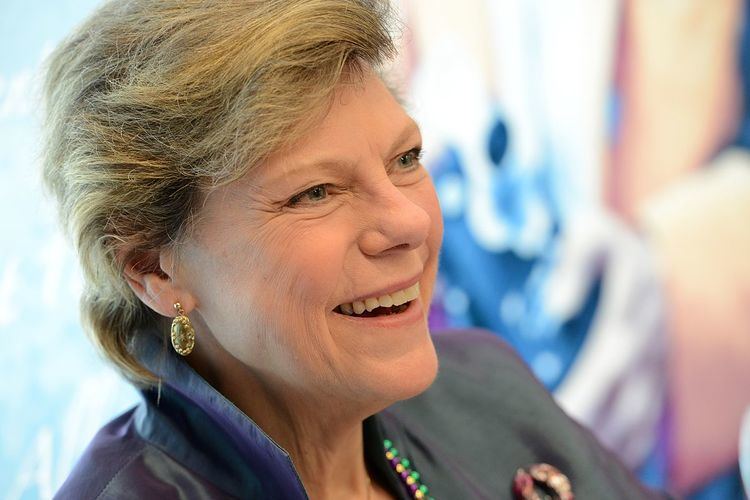 Roberts attended the Academy of the Sacred Heart, an all-girls school in New Orleans, before graduating from the Stone Ridge School, an all-girls school outside Washington, D.C. in 1960. She graduated from Wellesley College in 1964, where she received a BA in Political Science.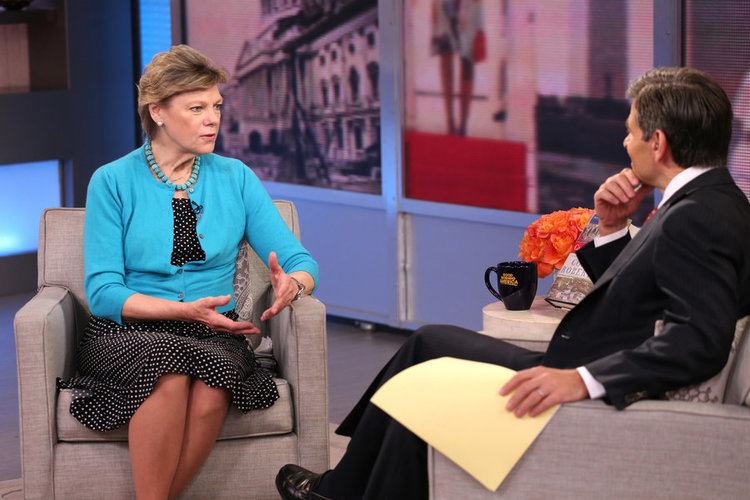 She has been married to Steven V. Roberts, a professor and fellow journalist, since 1966. They met in the summer of 1962, when she was 18 and he was 19. They currently reside in Bethesda, Maryland. She and her husband have two children and six grandchildren. Their daughter Rebecca Roberts is also a journalist and was one of the hosts of POTUS '08 on XM Radio.
Career
Roberts serves as a senior news analyst and commentator (since 1992) for NPR, where she was the congressional correspondent for more than ten years. She is usually heard on Morning Edition, appearing on Mondays to discuss the week in politics. In addition to her work for NPR, Roberts is a political commentator for ABC News, serving as an on-air analyst for the network. Roberts was the co-anchor of the ABC News' Sunday morning broadcast, This Week with Sam Donaldson & Cokie Roberts from 1996 to 2002, while serving as the chief congressional analyst for ABC News. She covered politics, Congress and public policy, reporting for World News Tonight and other ABC News broadcasts.
Before joining ABC News in 1988, Roberts was a contributor to PBS in the evening television news program The MacNeil/Lehrer NewsHour. Her coverage of the Iran-Contra Affair for that program won her the Edward Weintal Prize for Diplomatic Reporting in 1988. From 1981 to 1984, in addition to her work at NPR, she also co-hosted The Lawmakers, a weekly public television program on Congress.
Prior to joining NPR, Roberts was a reporter for CBS News in Athens, Greece. She also produced and hosted a public affairs program on WRC-TV in Washington, D.C. Roberts is also a former president of the Radio and Television Correspondents' Association.
Awards and honors
Roberts has won numerous awards, such as the Edward R. Murrow Award, the Everett McKinley Dirksen Award for coverage of Congress and a 1991 Emmy Award for her contribution to "Who is Ross Perot?"
In 2000, Roberts won the Walter Cronkite Award for Excellence in Journalism.
Personal life
In 2002, Roberts was diagnosed with breast cancer. She was successfully treated.
Criticism
Some have questioned Roberts' objectivity as a journalist. While working in Guatemala in 1989 helping poor indigenous Guatemalans learn how to read, Sister Dianna Ortiz, a Catholic nun from New Mexico, was abducted, raped and tortured by members of a government-backed death squad, who believed she was a subversive. During a subsequent interview, Roberts contested Ortiz's claim that an American was among her captors. (The United States provided significant military aid to Guatemala at the time.) Roberts implied that Ortiz was lying about the entire episode, despite the fact that Ortiz later won a lawsuit against a Guatemalan general she accused in the case. It was later revealed that Roberts' brother Tom Boggs' law firm Patton Boggs, was paid by the Guatemalan government to promote a more positive image of the regime, which was widely criticized internationally for human rights abuses. Coupled with her treatment of Ortiz, Roberts's personal connection to a paid lobbyist for the Guatemalan government raised questions about her ability to report on the matter accurately.
The media watchdog group Fairness and Accuracy in Reporting has criticized Roberts for what they describe as favoring corporate interests over those of working people. As an example, FAIR notes that during a 1992 interview with Al Gore Roberts called for cuts in Medicare and Social Security, but suggested no cuts to the military budget. Similarly, representative Alan Grayson has criticized Roberts' support of the Trans-Pacific Partnership (TPP) trade deal, which Grayson argues would cost the United States manufacturing jobs and worsen the United States' already large trade deficit, which has grown steadily since the passage of similar trade deals like NAFTA in 1994. Grayson also noted that one of the chief lobbying groups pushing for TPP was Roberts' brother's lobbying firm, Patton Boggs.
Writing in Slate.com, the right-leaning libertarian media commentator Jack Shafer characterized Roberts' weekly segments for NPR's Morning Edition as "vacuous" and "four minutes of on-air blather" that relied heavily on her use of the word "interesting". Shafer also wrote, "Her segments, though billed as 'analysis' by NPR, do little but speed-graze the headlines and add a few grace notes. If you're vaguely conversant with current events, you're already cruising at Roberts' velocity. Roberts doesn't just voice the conventional wisdom; she is the conventional wisdom."
Books
Capital Dames: The Civil War and the Women of Washington, 1848-1868. HarperCollins. 14 April 2015. ISBN 978-0-06-200276-1.

. Stories about the formidable women of Washington, DC during the Civil War.
We Are Our Mothers' Daughters: Revised and Expanded Edition. HarperCollins. 1998. ISBN 978-0-06-187235-8.

, essays
Founding Mothers: The Women Who Raised Our Nation. HarperCollins. 13 April 2004. ISBN 978-0-06-009025-8.

(2004). The book explores the lives of the women behind the men that wrote the Constitution of the United States and the Declaration of Independence.
Ladies of Liberty. HarperCollins. 13 October 2009. ISBN 978-0-06-173721-3.

continues the story of early America's influential women who shaped the US during its early stages, chronicling their public roles and private responsibilities.
Cokie Roberts; Steven V. Roberts (7 April 2009). From This Day Forward. HarperCollins. ISBN 978-0-06-186752-1.
Cokie Roberts; Steven V. Roberts (8 March 2011). Our Haggadah: Uniting Traditions for Interfaith Families. HarperCollins. ISBN 978-0-06-207465-2.
Wymard, Ellie (1999). Conversations with uncommon women : insights from women who've risen above life's challenges to achieve extraordinary success. New York: AMACOM. p. 254. ISBN 9780814405208.
References
Cokie Roberts Wikipedia
(Text) CC BY-SA