Occupation

Actress, Model

Children

Azaan Khan, Zahaan Khan

Height

1.75 m (5 ft 9 in)







Years active

1971–1989, 2003–present

Majorcompetition(s)

Femina Miss India

1970 (Femina Miss India Asia Pacific 1970)(Miss Photogenic) Miss Asia Pacific 1973 (Winner) (Miss Photogenic)

Movies

Similar

Sanjay Khan, Parveen Babi, Dev Anand
Zeenat Aman looks UNRECOGNISABLE in latest picture; Shocking features | FilmiBeat
Zeenat Aman (born November 19, 1951 in Bombay) is an Indian actress, model and beauty queen best known for her work in Hindi films during the 1970s and 80's. She won the Miss Asia Pacific 1970 title. She is the first South Asian woman to win the title. Upon making her debut in Bollywood, Zeenat Aman, along with Parveen Babi, was credited with making a lasting impact on the image of its leading actresses by introducing the modern look to Hindi cinema.
Contents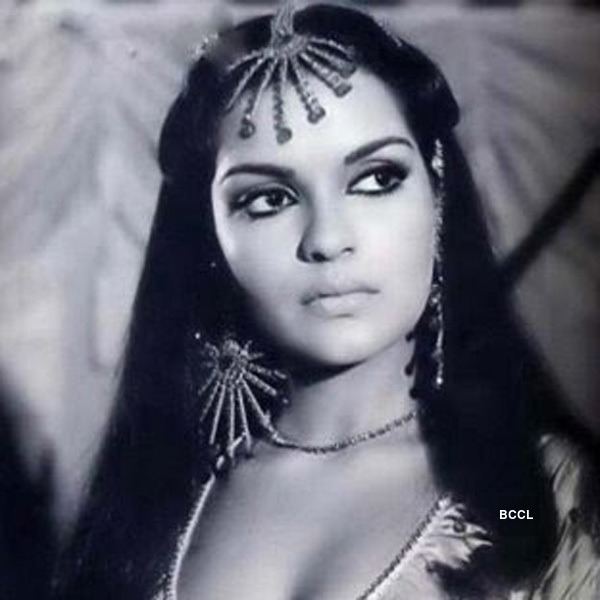 Zeenat Aman to REMARRY at the age of 60
Early life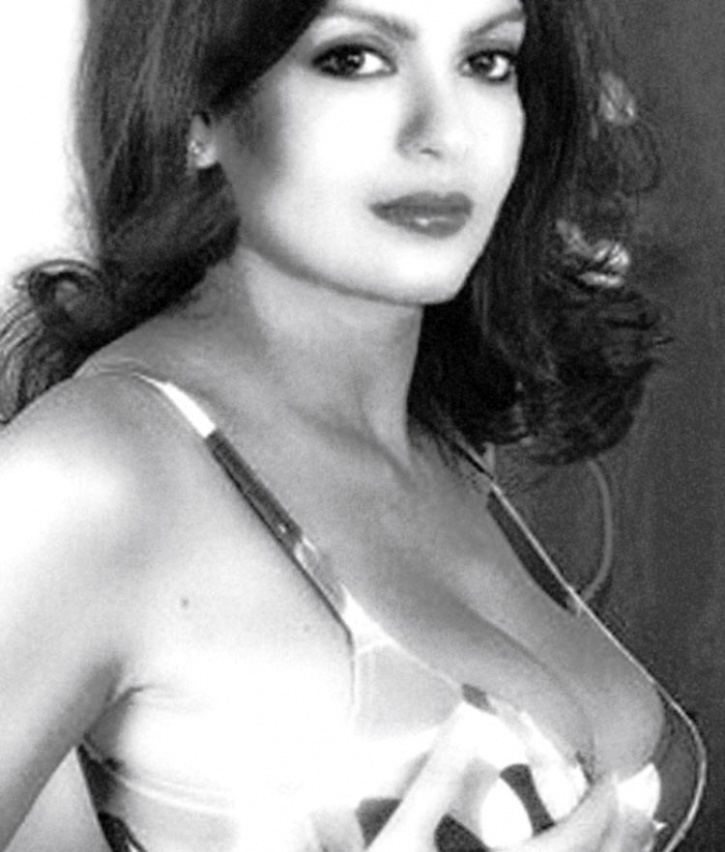 Zeenat Aman was born in Mumbai (then called Bombay) in 1951 to Amanullah Khan. Her father, Amanullah Khan, was related to the Bhopal State ruling family. He was a script writer for such movies as Mughal-e-Azam and Pakeezah. Amanullah Khan often wrote under the nom de plume 'Aman' which she later adopted as her second name on screen. He died when Aman was 13. Her mother remarried a German man called Heinz. Zeenat Aman's mother's name is Scinda (Vardhini) Heinz. Aman's mother obtained German citizenship. She is the cousin of actor Raza Murad and niece of actor Murad.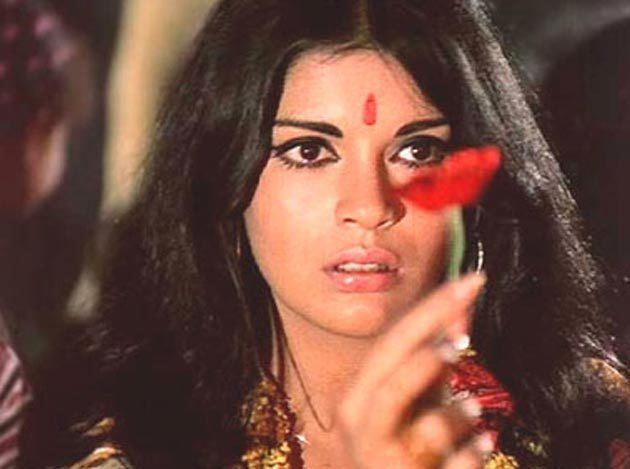 Aman did her schooling in Panchgani and went to University of Southern California in Los Angeles for further studies on student aid but she could not complete her graduation. Upon her return to India, she first took up a job as a journalist for Femina and then moved on to modeling. One of the first few brands that she modeled for was Taj Mahal Tea in 1966. She was the second runner up in the Miss India Contest and went on to win the Miss Asia Pacific in 1970.
Professional career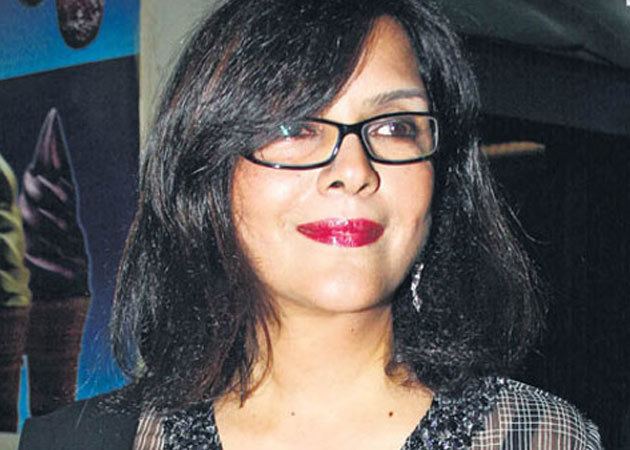 After having studied in Los Angeles, winning the Miss Asia Pacific 1970 contest and a successful modeling career, Aman's film career began with a small role in O.P. Ralhan's Hulchul in 1971. A second role in Hungama (1971), starring singer Kishore Kumar where both films were not successful and she was ready to pack her bags to leave India and was ready to leave to Malta with her mother and step father.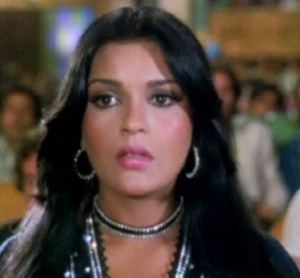 Dev Anand offered Zaheeda (his second heroine in Prem Pujari) the role of his sister in Hare Rama Hare Krishna (1971). Not realizing the importance of this secondary role, Zaheeda wanted the lead female part (eventually played by Mumtaz) and she opted out. Zeenat Aman was chosen as a last-minute replacement.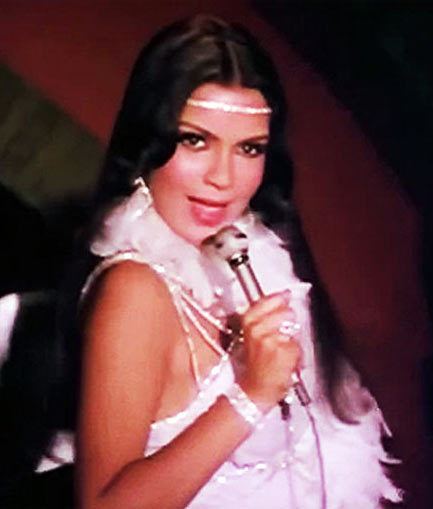 In Hare Rama Hare Krishna, Zeenat Aman, aided by R. D. Burman song Dum Maro Dum, won over the hearts of audience as Janice. She earned a Filmfare Best Supporting Actress Award and BFJA Award for Best Actress. Throughout the 1970s, the Dev-Zeenat pairing was seen in half a dozen films: Heera Panna (1973), Ishq Ishq Ishq (1974), Prem Shastra (1974), Warrant (1975), Darling Darling (1977) and Kalabaaz (1977). Of these, Warrant, was the biggest box-office success.
Her hip looks in Yaadon Ki Baaraat (1973) as the girl carrying a guitar, singing Churaliya hai tumne jo dil ko (in Asha Bhosle's voice) has won her more popularity and the hearts of millions of fans.
She appeared on every Hindi film magazine's cover during the 1970s. In December 1974, Cine Blitz magazine was launched with Zeenat Aman on its cover, a testimony to her popularity at the time. However, she went on as the favourite cover girl of the popular magazine 'Stardust'.
The 1970s
Zeenat Aman, in her career and her success with Navketan Films and Dev Anand, found success with other banners such as B.R. Chopra, Raj Kapoor, Manmohan Desai, Feroz Khan, Nasir Hussain, Manoj Kumar, Prakash Mehra, Raj Khosla and Shakti Samanta.
In 1978, she starred in Raj Kapoor's massively publicised Satyam Shivam Sundaram (1978), however, the film was heavily criticized. The subject ironically dealt with the notion of the soul being more attractive than the body but Kapoor chose to showcase Aman's sex-appeal. The actress was highly criticized for her exposure but somehow at later stage, the film had a great deal to do with Aman's fame and the movie itself was distinguished as a work of art. She also earned a Filmfare nomination as Best Actress for this film.
Aman's entry into Hollywood also backfired when Krishna Shah's Shalimar (1978), co-starring Dharmendra and international names like Rex Harrison, John Saxon and Sylvia Miles, proved to be a failure in the United States and in India. Aman possessed a convent schoolgirl accent and a penchant for revealing dresses. She matched Gina Lollobrigida in the battle of oomph at Shalimar's launch. 1978 could have been a disaster year for her, because of the diminishing box office returns of Shalimar and discouraging critics riviews of Satyam Shivam Sundaram but Aman had other successful commercial films during that year such as Heeralal Pannalal and Chor Ke Ghar Chor, yet it was Don that came to the rescue with its huge success. Ironically, her reasons for accepting the role in Don were altruistic and she didn't even take any remuneration for it because she wanted to help the producer Nariman Irani who died midway filming. Her role of a Westernized revenge-seeking action heroine contributed to the film's huge success and her fans reconnected with her again. Westernized heroines like Parveen Babi and Tina Munim now followed in her footsteps by the late 1970s. Aman continued to act in hits like Dharam Veer, Chhaila Babu and The Great Gambler.
The 1980s
By the beginning of the 1980s, multi-starrer films became a trend and Zeenat Aman was increasingly asked to just provide sex appeal in hero-oriented films, despite success in so many films. In contrast to this trend was her performance as a rape victim seeking justice in B. R. Chopra's Insaaf Ka Tarazu (1980) for which she received a Filmfare Best Actress nomination. This film was followed by success in the love triangle Qurbani (1980 film), Alibaba Aur 40 Chor, Dostana (1980) and Lawaaris (1981).
Aman's popularity in Russia was so great after Alibaba Aur 40 Chor that she felt pressured into doing a supporting role in Sohni Mahiwal. The film was moderately successful but no credit went to Aman.
Her last role as the female lead was in the movie Gawahi, a court room drama in 1989.
The 1990s and 2000s
Aman came back to the silver screen after a decade doing a cameo role in the film Bhopal Express (1999).
2003-Present
Aman went on to do roles in Boom (2003), Jaana... Let's Fall in Love (2006), Chaurahen (2007), Ugly Aur Pagli (2008), Geeta in Paradise (2009),Dunno Y... Na Jaane Kyon (2010) and "Strings of Passion" (2012).
In 2004, she appeared as Mrs. Robinson in the play The Graduate staged at St Andrew's auditorium in Mumbai. Zeenat Aman had a TV show called In Conversation with Zeenat made by B4U TV and also made an appearance along with Hema Malini in the popular show Koffee with Karan hosted by Karan Johar.
She received a Lifetime Achievement Award during the Zee Cine Awards function in 2008 as a recognition of her contribution to Hindi Cinema. She also received An Outstanding Contribution to Indian Cinema award at IIFA awards 2010 held at Colombo, Sri Lanka. She dedicated this award to her mother.
Image
Zeenat Aman's persona was a contrast to many of the more conservative stars of the era. At a time when heroines were obedient wives and lovers on the screens of Hindi Cinema, Aman was drawn to more unconventional roles—she was cast as the opportunist who deserts her jobless lover for a millionaire (Roti Kapda Aur Makaan), the ambitious girl who considers having an abortion in order to pursue a career (Ajnabee), the happy hooker (Manoranjan), the disenchanted hippie (Hare Rama Hare Krishna), the girl who falls in love with her mother's one-time lover (Prem Shastra) and a woman married to a caustic cripple but involved in an extramarital relationship (Dhund). She managed to balance these roles with acting in more conventional films such as Chori Mera Kaam, Chhaila Babu, Dostana and Lawaaris, which is considered by many to be a landmark in Indian Cinema. Encyclopædia Britannica's "Encyclopedia of Hindi Cinema" wrote, "Zeenat Aman had a definite impact on the characterization of the heroine in Hindi films. With films such as Hare Rama Hare Krishna and Yaadon Ki Baraat, she fashioned the image of the youthful and westernized woman in Hindi cinema."
Personal life
In 1985, she married Mazhar Khan and had two sons Azaan and Zahaan. Mazhar Khan died in September 1998 of renal failure.
Today, Zeenat Aman lives with her two sons and makes many social appearances and film awards functions.
Awards and recognitions
1970 - Femina Miss India Asia Pacific 1970
1970 - Miss Asia Pacific 1970
1970 - Special Awards - Miss Photogenic at Miss Asia Pacific 1970
1972 - Filmfare Best Supporting Actress Award for Hare Rama Hare Krishna
1972 - BFJA Awards, Best Actress for Hare Rama Hare Krishna
1978 - Filmfare Nomination as Best Actress for Satyam Shivam Sundaram
1980 - Filmfare Nomination as Best Actress for Insaaf Ka Tarazu
2003 - Bollywood Awards 'Award for Lifetime Achievement'- Lifetime of Glamour.
2006 - Filmfare Lifetime Achievement Award
2006 - "Outstanding Contribution to the Motion Picture Industry of India Awards" at the eighth annual Bollywood Movie Awards.
2010 - "Outstanding Contribution to Indian cinema" at the 11th IIFA awards
2011 - "Best Contribution to Indian cinema" at the 11th IIFA awards
References
Zeenat Aman Wikipedia
(Text) CC BY-SA