Preceded by

Neelam Sanjiva Reddy




Name

Zail Singh




Prime Minister

Indira Gandhi




Role

Former President of India





Preceded by

Yashwantrao Chavan




Succeeded by

R. Venkataraman




Spouse

Pradhan Kaur







Prime Minister

Indira GandhiRajiv Gandhi




Vice President

Mohammad HidayatullahR. Venkataraman




Died

December 25, 1994, Chandigarh




Previous office

President of India (1982–1987)




Children

Joginder Singh, Manjit Kaur




Similar People

Neelam Sanjiva Reddy, R Venkataraman, Shankar Dayal Sharma, V V Giri, Pratibha Patil




Preceded by

Neelam Sanjeeva Reddy



Rare picture of giani zail singh the 7th president of india
Gyani Zail Singh (Punjabi: ਜ਼ੈਲ ਸਿੰਘ, pronunciation ; 5 May 1916 – 25 December 1994) was the seventh President of India serving from 1982 to 1987. Prior to his presidency, he was a politician with the Indian National Congress party, and had held several ministerial posts in the Union Cabinet, including that of Home Minister.
Contents
His presidency was marked by Operation Blue Star, the assassination of Indira Gandhi, and the 1984 anti-Sikh riots. He died of injuries in 1994 after a car accident.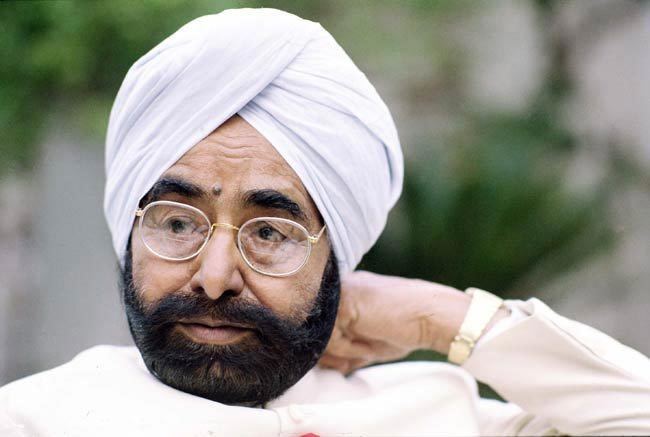 President of india giani zail singh giving award to pramod soni
Early life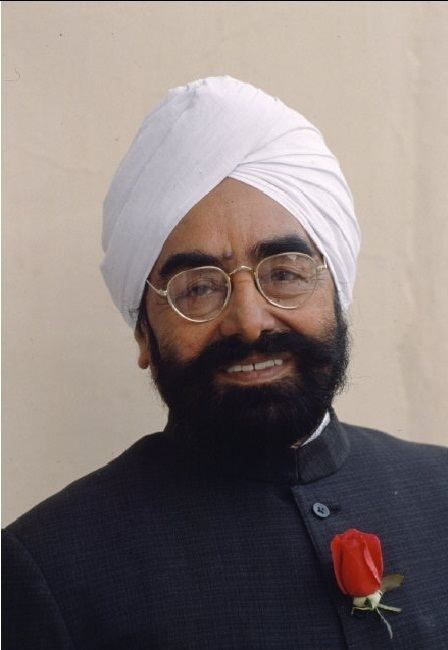 He was born in Sandhwan, Faridkot district on 5 May 1916 to Kishan Singh. He was a Sikh by religion, was given the title of Gyani, as he was educated and learned about Guru Granth Sahib at Shaheed Sikh Missionary College in Amritsar.
State Politics (1947-1971)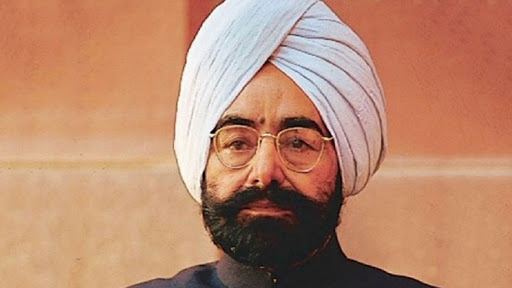 In 1947, with the reorganization of India along secular lines, he opposed Harindar Singh, ruler of Faridkot State and was incarcerated and tortured for five years. He was called on to be the Revenue Minister of the recently formed Patiala and East Punjab States Union, under Chief Minister Gian Singh Rarewala in 1949 and later became Minister of Agriculture in 1951. From 1956 to 1962, he was a member of the Rajya Sabha.
Chief Minister of Punjab (1972-77)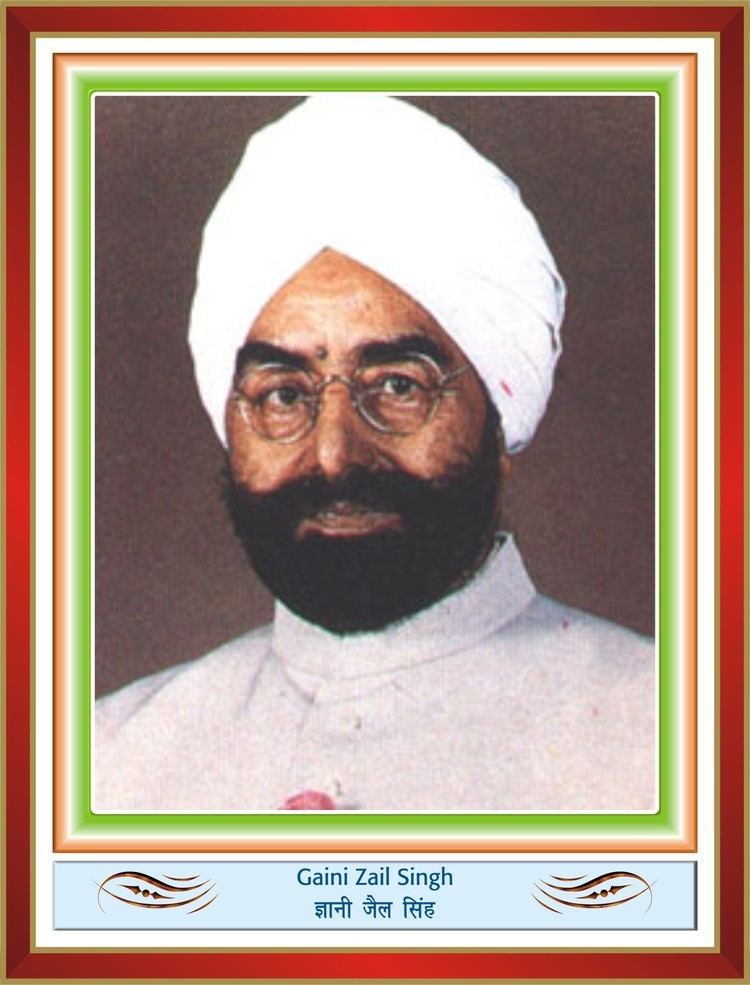 Zail Singh was elected as a Congress Chief Minister of Punjab in 1972. He arranged massive religious gatherings, started public functions with a traditional Sikh prayer, inaugurated a highway named after Guru Gobind Singh, and named a township after the Guru's son. He created a lifelong pension scheme for the freedom fighters of the state. He repatriated the remains of Udham Singh from London, armaments and articles belonging to Guru Gobind Singh.
Central Government
In 1980, Zail Singh was elected to the 7th Lok Sabha, and appointed to join Indira Gandhi's cabinet as Minister of Home Affairs.
President of India
In 1982 he was unanimously nominated to serve as the President. Nonetheless, some in the media felt that the President had been chosen for being an Indira loyalist rather than an eminent person. "If my leader had said I should pick up a broom and be a sweeper, I would have done that. She chose me to be President," Singh was quoted to have said after his election. He took the oath of office on 25 July 1982. He was the first Sikh to hold the office.
He served beside Gandhi, and protocol dictated that he should be briefed every week by her on the affairs of the state. On 31 May 1984, The day before Operation Blue Star, he met with Gandhi for more than an hour, but she omitted even sharing a word about her plan. Following the operation he was pressured to resign from his post by Sikhs. He decided against resignation fearing to aggravate the situation on advice from Yogi Bhajan. He was subsequently called before the Akal Takhat to apologize and explain his inaction at the desecration of the Harimandir Sahib and killing of innocent Sikhs. Indira Gandhi was assassinated on 31 October in the same year, and he appointed her elder son Rajiv Gandhi as Prime Minister.
Letter Issue
Singh used a pocket veto to refuse assent to the "Indian Post Office (Amendment) Bill" in 1986 to show his opposition to the bill. The bill was later withdrawn by the V. P. Singh Government in 1990.
Death and Commemoration
On 29 November 1994, Zail Singh suffered multiple injuries following a motor accident near Kiratpur Sahib in Ropar district when a truck driving down the wrong side of the road hit the car he was travelling in. Singh died in Chandigarh where he had been undergoing treatment on Christmas Day in 1994, aged 78. The Government of India announced seven days of official mourning following his death. He was cremated at the Raj Ghat Memorial in Delhi. He is survived by his two daughters. He was also survived by his wife, who outlived him for seven years and died on 12 May 2002.
A commemorative postage stamp was issued by India's Department of Posts on the occasion of Singh's first death anniversary in 1995.
References
Zail Singh Wikipedia
(Text) CC BY-SA