Country

India


Language spoken

Punjabi




State

Punjab


Founded

Guru Ram Das ji


Population

966,862 (2001)




Points of interest

Harmandir Sahib, Jallianwala Bagh, Durgiana Temple, Akal Takht, Summer Palace of Maharaja Ranjit Singh




Colleges and Universities

Guru Nanak Dev University, Khalsa College - Amritsar, Government Medical College - Amritsar, Amritsar College of Engineering & Technology, Baba Kuma Singh Ji Engineering College



Amritsar ( ; Punjabi: ; ) historically also known as Ramdaspur and colloquially as Ambarsar, is a city in north-western part in India and the administrative headquarters of the Amritsar district in the state of Punjab.
Contents
Map of Amritsar
It is home to the Harmandir Sahib (commonly known as the Golden Temple), the spiritual and cultural center for the Sikh religion. This important Sikh shrine attracts more visitors than the Taj Mahal with more than 100,000 visitors on week days alone and is the most popular destination for non-resident Indians (NRI) in the whole of India. The city also houses the Sikh temporal and political authority, Akal Takht, as well as the Sikh Parliament.
Top ten places to visit in amritsar
The 2011 Indian census reported the population of the city to be 1,132,761. Amritsar is situated 217 km (135 mi) northwest of state capital Chandigarh. It is near Pakistan, with the Wagah Border being only 28 km (17.4 mi) away. The nearest city is Lahore, the second largest city in Pakistan, located 50 km (31.1 mi) to the west.
Places to see in amritsar jeet travels
The main commercial activities include tourism, carpets and fabrics, farm produce, handicrafts, service trades, and light engineering. The city is known for its rich cuisine and culture, and for the Jallianwala Bagh massacre in 1919 under British Rule. Amritsar is home to Central Khalsa Orphanage, which was once a home to Udham Singh, a prominent figure in the Indian independence movement.
History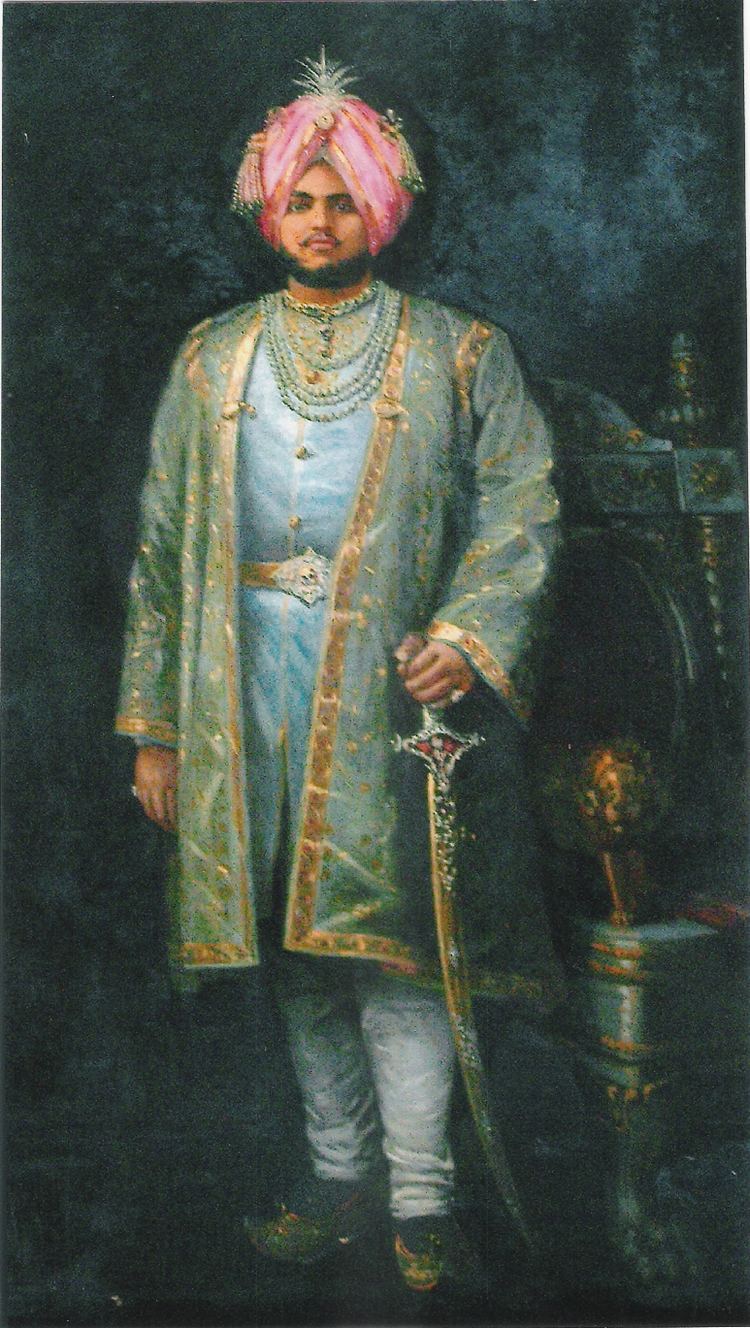 Amritsar is one of the largest cities of the Punjab state in India. The city origin lies in the village of Tung, and was named after the lake founded by the fourth Sikh Guru Ram Das in 1574 on land bought by him for 700 rupees from the owners of the village of Tung. Earlier, Guru Ram Das had begun building Santokhsar Sarovar, near the village of Sultanwind in 1564 (according to one source in 1570). It could not be completed before 1588. In 1574, Guru Ram Das built his residence and moved to this place. At that time, it was known as Guru Da Chakk. (Later, it came to be known as Chakk Ram Das.)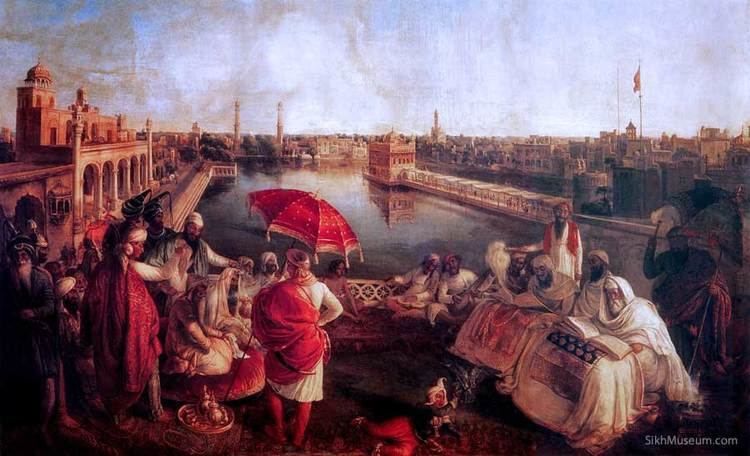 Amritsars central walled city has narrow streets mostly developed in the 17th and 18th century. The city is a peculiar example of an introverted planning system with unique areas called Katras. The Katras are self-styled residential units that provided unique defence system during attacks on the city.
Geography and climate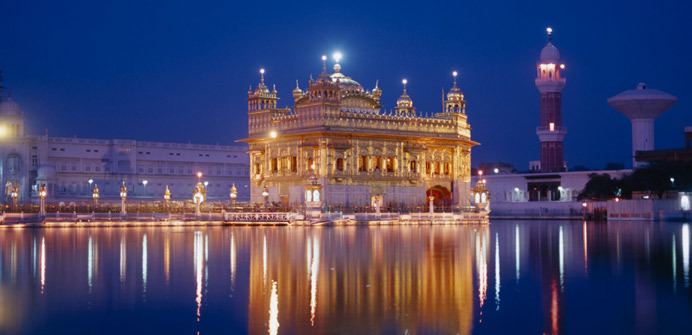 Amritsar is located at 31.63°N 74.87°E? / 31.63; 74.87 with an average elevation of 234 metres (768 ft).
Amritsar has a semiarid climate, typical of Northwestern India and experiences four seasons primarily: winter season (December to March) with temperature ranges from 0 °C (32 °F) to about 15 °C (59 °F), summer season (April to June) where temperatures can reach 42 °C (108 °F), monsoon season (July to September) and post-monsoon season (October to November). Annual rainfall is about 681 millimetres (26.8 in). The lowest recorded temperature is ?7.6 °C (18.3 °F), was recorded on 9 December 1996 and the highest temperature, 48.1 °C (118.6 °F), was recorded on 22 May 2013.
Food travelogue desh da swaad amritsar
Exploring street food in amritsar
References
Amritsar Wikipedia
(Text) CC BY-SA
(,)http://upload.wikimedia.org/wikipedia/commons/c/cf/Major-General_H.H._Farzand-i-Dilband_Rasikh-_al-Iqtidad-i-Daulat-i-Inglishia,_Raja-i-Rajagan,_Maharaja_Sir_Jagatjit_Singh,_Bahadur,_Maharaja_of_Kapurthala,_GCSI_,_GCIE_,_GBE.jpg(,)http://www.sikhmuseum.com/lostpalace/palace/large/palace_2.jpg(,)http://www.sikhmuseum.com/lostpalace/images/french_large.jpg(,)http://www.history.com/s3static/video-thumbnails/AETN-History_VMS/21/132/History_Armageddon_Hinduism_SF_HD_still_624x352.jpg(,)https://fbexternal-a.akamaihd.net/safe_image.php%3Fd%3DAQDiVrxSeBsobFiz%26w%3D640%26h%3D427%26url%3Dhttp%253A%252F%252Fupload.wikimedia.org%252Fwikipedia%252Fcommons%252F3%252F3a%252FInternational_border_at_Wagah_-_evening_flag_lowering_ceremony.jpg(,)http://www.goldentempleamritsar.org/images/amrit-vela-palki-sahib-golden-temple-amritsar.jpg(,)http://www.history.com/s3static/video-thumbnails/AETN-History_Prod/24/139/History_Gandhi_on_Arrival_in_Britain_Speech_SF_still_624x352.jpg(,)http://upload.wikimedia.org/wikipedia/commons/6/66/Jallianwallah.jpg(,)http://www.sikhmuseum.com/nishan/20thcentury/large/early_12.jpg(,)http://www.sikh-history.com/sikhhist/images/portraits/bbudha.jpg(,)http://www.sikh-history.com/sikhhist/images/portraits/jalianb.jpg
(,)http://www.indiatourismamsterdam.com/sites/default/files/images/North/Evening%2520View%2520and%2520Golden%2520Temple-Amritsar,Punjab.jpg(,)http://www.wallpaperslandscape.com/wallpapers/golden-temple-amritsar-india-landscape-wallpaper-1024x768.jpg(,)http://www.apothecaries.net/images/India_Map.jpg(,)http://41.media.tumblr.com/bb48f08e995aa647cb3cde58e841e53e/tumblr_nl18bavYEY1u3a4dbo1_1280.jpg(,)http://www.ekallstrom.com/images/Landscape/lg/golden_temple_2.jpg(,)http://static.panoramio.com/photos/large/16435366.jpg(,)http://img5.visualizeus.com/thumbs/a9/f1/architecture,buildings,castle,india,landscape,scenery-a9f1f21d4473e53a15d79b4b31d13e50_h.jpg(,)http://blog.isango.com/wp-content/uploads/2013/04/Golden-Temple.jpg(,)http://previews.123rf.com/images/ppart/ppart1009/ppart100900005/7677136-Golden-temple-in-Amritsar-Sri-Harimandir-Sahib-India-Stock-Photo.jpg
(,)http://media-cdn.tripadvisor.com/media/photo-s/01/c4/40/e7/img-1643-jpg.jpg(,)https://thenomadicguy.files.wordpress.com/2014/02/sweet-thali-in-brothers_-dhaba-amritsar.jpg%3Fw%3D565%26h%3D329(,)http://www.amritsarsahodaya.com/sahodaya/images/kulcha.jpg(,)http://www.uppercrustindia.com/dynamic/uploads/image/UC_40/Travel/Amritsar_Food.jpg(,)http://www.happytrips.com/photo/40193695/.jpg(,)http://cms.outlookindia.com/images/articles/outlooktraveller/2012/3/1/amritsar_1_20120301.jpg(,)http://theplanetd.com/images/India-Punjab-Amritsar-7.jpg(,)http://www.indianfoodfreak.com/wp-content/uploads/2012/02/DSCN2228.jpg(,)http://media-cdn.tripadvisor.com/media/photo-s/03/4f/2d/a4/crystal-restaurant.jpg(,)http://mangohwy.com/wp-content/uploads/2011/06/Amritser_food_51-1024x678.jpg(,)http://im.hunt.in/cg/amritsar/City-Guide/south.jpg(,)https://travelsecretsmag.files.wordpress.com/2014/12/3150091677_667c1f7968.jpg(,)http://i.ytimg.com/vi/_gnc30uEcGw/hqdefault.jpg(,)https://static.crazeal.com/64/39/1374126463964.jpg(,)http://im.hunt.in/cg/amritsar/City-Guide/kul.jpg(,)http://im.hunt.in/cg/amritsar/City-Guide/food-fli.jpg
(,)http://www.northindiaholidays.com/rajasthan_tour_images/destinations/fairs-festivals.jpg(,)https://saanjh.files.wordpress.com/2008/10/30sep08langoor_1.jpg(,)http://i.imgur.com/2Xo4V.jpg(,)https://saanjh.files.wordpress.com/2012/08/langoor-mela-amritsar.jpg(,)http://static2.demotix.com/sites/default/files/imagecache/a_scale_large/2300-3/photos/1375528637-festival-of-teej-celebrated-with-fervor-and-gaiety-in-amritsar_2335423.jpg(,)http://todayamritsar.com/wp-content/uploads/2015/03/holi.jpg(,)http://top10for.top10for.netdna-cdn.com/wp-content/uploads/2015/04/The-Festival-of-San-Fermin.jpg(,)http://im.hunt.in/cg/amritsar/City-Guide/bhangra.jpg(,)http://i.ytimg.com/vi/z_qoHqFZGy0/hqdefault.jpg(,)http://i.ytimg.com/vi/A_vAjT28_xg/hqdefault.jpg(,)http://img.youtube.com/vi/5U-WuIQesuQ/0.jpg(,)http://i.ytimg.com/vi/xRIF_spCpvI/hqdefault.jpg(,)http://www.hindustantimes.com/Images/2013/1/97e55f44-8e6f-4e38-bdd0-c7eb8eb78b03HiRes.JPG
(,)http://www.pbs.org/newshour/art/blog/images/0813_punjabidance.jpg(,)http://blog.theotherhome.com/wp-content/uploads/2013/03/cloth-market.jpg(,)http://upload.wikimedia.org/wikipedia/commons/9/92/Uniquely_India.jpg(,)http://amritsar.hyatthotels.hyatt.com/content/dam/PropertyWebsites/hyatt/atqhy/Media/All/Hyatt-Amritsar-P037-Phulkari-1280x427.jpg
(,)http://www.holidayiq.com/images/attractions/1347867742_8793.jpg(,)http://media-cdn.tripadvisor.com/media/photo-s/01/e3/a8/0c/vorder-ansicht.jpg(,)http://networktourism.com/destinations-in-india/images/Amritsar.jpg(,)http://media-cdn.tripadvisor.com/media/photo-s/01/8c/2b/67/astounding.jpg(,)http://media-cdn.tripadvisor.com/media/photo-s/01/9f/f5/4f/golden-temple-hari-mandir.jpg(,)http://theviewspaper.net/wp-content/uploads/2008/12/Nectar-Amritsar.jpg