Vice President

K. R. Narayanan




Name

Shankar Sharma




Preceded by

R. Venkataraman




Role

Former President of India



Preceded by

R. Venkataraman




Succeeded by

K. R. Narayanan




Chief Minister

Shankarrao Chavan


Spouse

Vimla Sharma (m. 1950)







Prime Minister

P. V. Narasimha RaoAtal Bihari VajpayeeH. D. Deve GowdaI. K. Gujral




Prime Minister

Rajiv GandhiV. P. Singh




Died

December 26, 1999, New Delhi


Education

University Of Allahabad, Harvard Law School




Books

Horizons of Indian Education




Similar People

K R Narayanan, R Venkataraman, Zail Singh, V V Giri, Neelam Sanjiva Reddy
Prez Kovind pays floral tribute to former Prez Dr Shankar Dayal Sharma - #ANI News
Shankar Dayal Sharma pronunciation (19 August 1918 – 26 December 1999) was the ninth President of India, serving from 1992 to 1997. Prior to his presidency, Sharma had been the eighth Vice President of India, serving under R. Venkataraman. He was also Chief Minister (1952–1956) of Bhopal, and Cabinet Minister (1956–1967), holding the portfolios of Education, Law, Public Works, Industry and Commerce, National Resources and Separate Revenue. He was the President of the Indian National Congress in 1972–1974 and returned to the government as Union Minister for Communications from 1974 to 1977.
Contents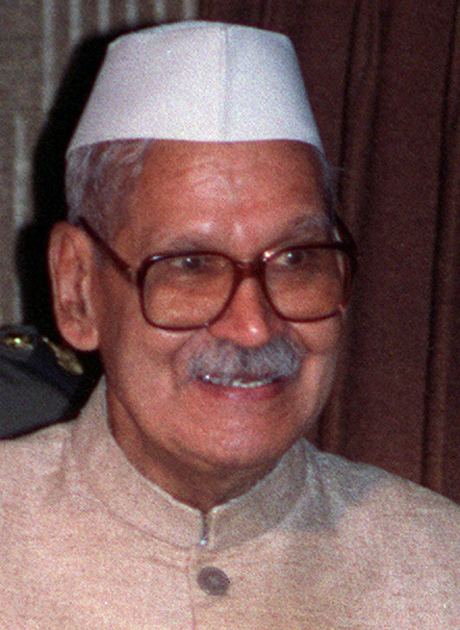 The International Bar Association presented Sharma with the 'Living Legends of Law Award of Recognition' for his outstanding contribution to the legal profession internationally and for commitment to the rule of law.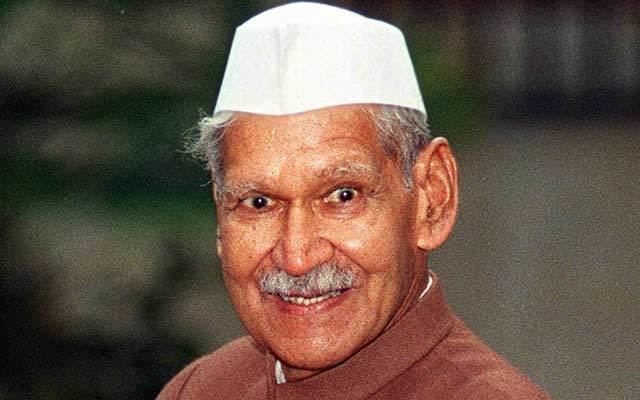 Sharma was born in Bhopal, then the capital of the princely state of Bhopal.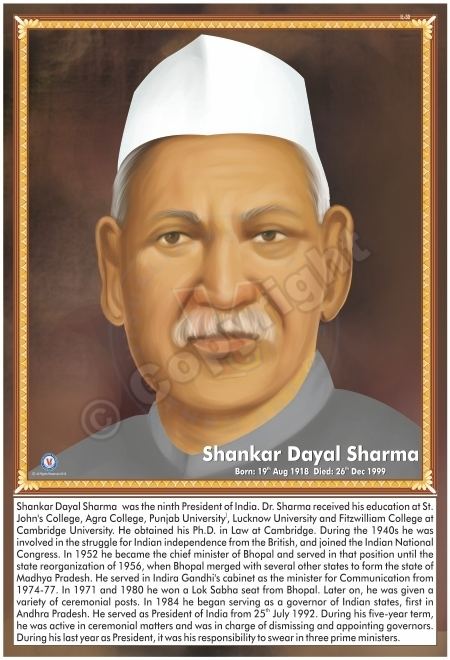 Mulayam singh yadav ex president shankar dayal sharma knew babri would be demolished
Education and early life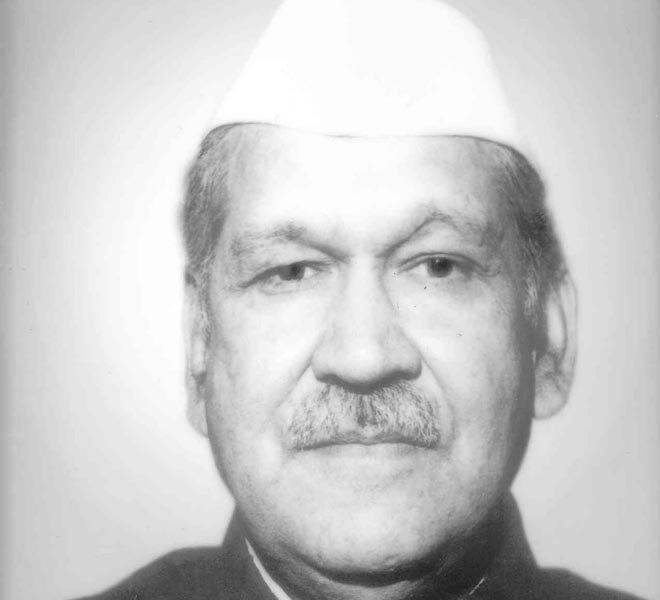 Sharma was born in the city of Bhopal, Madhya Pradesh. He was educated at St. John's College, Agra College, Punjab University and Lucknow University. He obtained his LL.D. from Fitzwilliam College, Cambridge. Sharma was awarded the Chakravarti Gold Medal for Social Service by Lucknow University.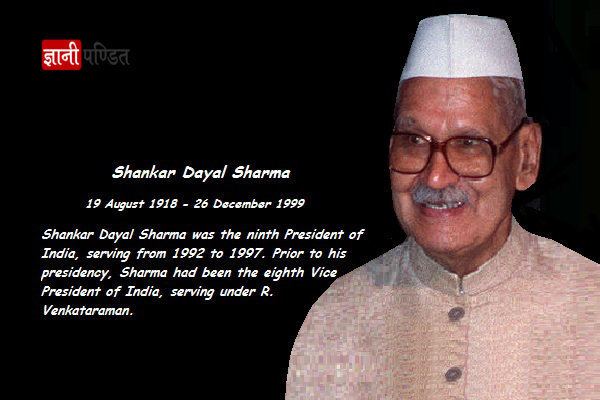 As Professor, Sharma taught Law at Lucknow University and at the University of Cambridge. While at Cambridge, he was Treasurer of the Tagore Society and the Cambridge Majlis. He was Honored as "Proud Past Alumnus" in the list of 42 members, from Allahabad University Alumni Association, Ghaziabad. Called to the Bar from Lincoln's Inn, he was later a Fellow at Harvard Law School. He was elected Honorary Bencher and Master of Lincoln's Inn and Honorary Fellow, Fitzwilliam College, Cambridge. The University of Cambridge awarded him with degree of LL.D.(Honoris Causa).
Political initiation
During the 1940s he was involved in the struggle for Indian independence from the British, and joined the Indian National Congress, a party which he would remain loyal to for the rest of his life. After India's independence, the Nawab of Bhopal expressed his wish to retain the Bhopal princely state as a separate unit. Sharma led public agitations against the Nawab in December 1948, leading to his arrest. On 23 January 1949, Sharma was sentenced to eight months imprisonment for violating restrictions on public meetings. Under public pressure, the Nawab later released him, and signed the agreement for merger with the Indian Union on 30 April 1949. In 1952, Sharma became the chief minister of the Bhopal State and served in that position until the state reorganization of 1956, when Bhopal state merged with several other states to form the state of Madhya Pradesh.
Active political life
During the 1960s Sharma supported Indira Gandhi's quest for leadership of the Congress Party.He was elected as the President, AICC in 1972 and presided over the AICC session in Calcutta. From 1974, he served in the union cabinet as the minister for Communication from 1974–77. In 1971 and 1980 he won a Lok Sabha seat from Bhopal. Later on, he was given a variety of ceremonial posts. In 1984 he began serving as a governor of Indian states, first in Andhra Pradesh. During this time, his daughter Geetanjali Maken and son-in-law Lalit Maken, a young member of parliament and a promising political leader, were killed by Sikh militants. In 1985, he left Andhra Pradesh and became governor of Punjab during a time of violence between the Indian government and Sikh militants, many of whom lived in Punjab. He left Punjab in 1986 and took up his final governorship in Maharashtra. He remained governor of Maharashtra until 1987 when he was elected for a 5-year term as the eighth Vice-President of India and chairman of the Rajya Sabha.
Sharma was known to be a stickler for parliamentary norms. He is known to have broken down in the Rajya Sabha while witnessing the members of the house create a din on a political issue. His grief brought back some order into the proceedings of the house.
Presidential election
Sharma served as Vice-President until 1992, when he was elected President. He received 66% of the votes in the electoral college, defeating George Gilbert Swell. During his last year as President, it was his responsibility to swear in three prime ministers. He didn't run for a second term as President.
Dr. Shankar Dayal Sharma Gold Medal
Dr. Shankar Dayal Sharma Gold Medal is awarded in all prestigious Indian universities. This award was constituted, in year 1994, by endowments received from Dr. Shankar Dayal Sharma. This medal is awarded to a graduating student adjudged to be the best in terms of general proficiency including character, conduct and excellence in academic performance, extra-curricular activities and social service.
Death
During the last five years of his life, Sharma suffered from ill health. On 26 December 1999, he suffered a massive heart attack and was admitted to a hospital in New Delhi, where he died. He was cremated at Karma Bhumi. Dr. Sharma is survived by his son Satish Dayal Sharma from his first wife and a son Ashutosh Dayal Sharma, from his second wife, Smt. Vimala Sharma. His daughter Gitanjali was shot dead along with her husband Congress MP Lalit Maken by Khalistani Militants Harjinder Singh Jinda, Sukhdev Singh Sukha and Ranjit Singh Gill alias Kukki outside Mr. Maken's Kirti Nagar residence in West Delhi on 31 July 1985.
References
Shankar Dayal Sharma Wikipedia
(Text) CC BY-SA