Yushu is a county-level city of Yushu Tibetan Autonomous Prefecture in southern Qinghai province, China. It comprises a surface area of 13,462 square kilometres (5,198 sq mi). In 2010, the overall city's population was 120,447 and 56,802 live within the city core. Yushu is the fourth largest city in Qinghai.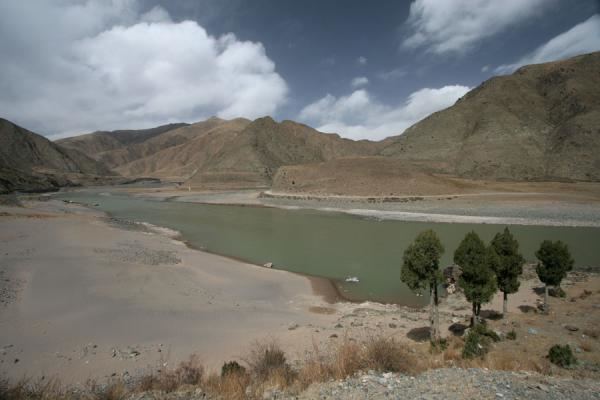 The city seat is the town of Gyêgu (also known as Yushu and Jiegu in Chinese), built in the valley of the Batang River, a right tributary of the Tongtian, which becomes the Jinsha at their confluence. All of these make up part of the Yangtze watershed.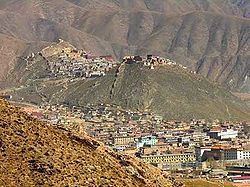 With an elevation of around 3,700 metres (12,100 ft), Yushu has an alpine subarctic climate (Köppen Dwc), with long, cold, very dry winters, and short, rainy, and mild summers. Average low temperatures are below freezing from early/mid October to late April; however, due to the wide diurnal temperature variation, the average high never lowers to the freezing mark. Despite frequent rain during summer, when a majority of days sees rain, only June, the rainiest month, has less than 50% of possible sunshine; with monthly percent possible sunshine ranging from 49% in June to 66% in November, the city receives 2,496 hours of bright sunshine annually. The monthly 24-hour average temperature ranges from −7.6 °C (18.3 °F) in January to 12.7 °C (54.9 °F) in July, while the annual mean is 3.22 °C (37.8 °F). About three-fourths of the annual precipitation of 486 mm (19.1 in) is delivered from June to September.
Yushu comprises 2 towns: Gyêgu (结古镇, Jiégǔzhèn; also known as "Yushu" from its position as the city seat) and Longbao (隆宝镇).
It has 6 townships: Shanglaxiu (上拉秀乡), Xialaxiu (下拉秀乡), Anchong (安冲乡), Zhongda (仲达乡), Batang (巴塘乡), and Xiaosumang (小苏莽乡).
The city is served by the China National Highway 214 and the recently constructed (opened 2009) Yushu Batang Airport.