Hammer throw 1986 youri sedykh s world record series
Yuriy Georgiyevich Sedykh (Ukrainian: Юрій Георгійович Сєдих; Russian: Ю́рий Гео́ргиевич Седы́х) (born 11 June 1955) is a retired Soviet track and field athlete who represented the Soviet Union, specialising in the Hammer throw.
Contents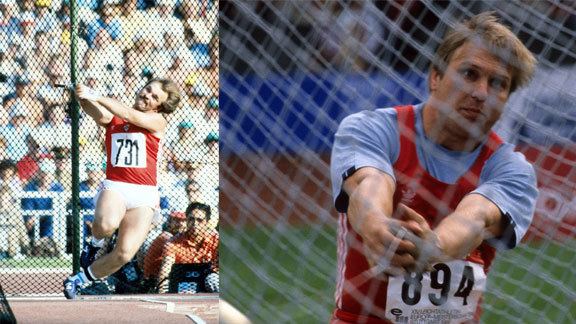 Biography
Sedykh began Athletics in 1967, his first trainer being Vladimir Ivanovich Volovik. He trained at Burevestnik and later at the Armed Forces sports society in Kiev (Sedykh attained the rank of major in the Soviet Army). In 1973 he became a member of the USSR National Junior Team. He set the current world record of 86.74 m. at the 1986 European championships in Stuttgart. Only Sedykh & Sergey Litvinov have thrown over 86 meters in the history of the sport (Ivan Tsikhan's 86.73m throw in 2005 was annulled by the IAAF in April 2014 due to doping sanctions).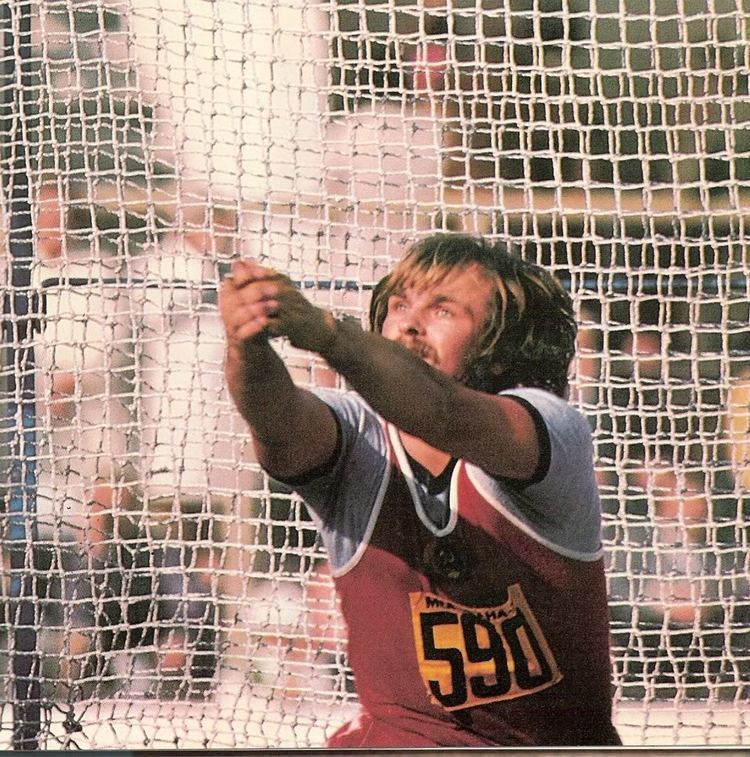 Unlike many hammer throwers Sedykh threw off three rotations rather than four - he felt three rotations were sufficient. From 1972 he was coached by Anatoliy Bondarchuk, who is widely regarded as one of the best hammer coaches in the world. Sedykh often practiced with lighter and heavier hammers.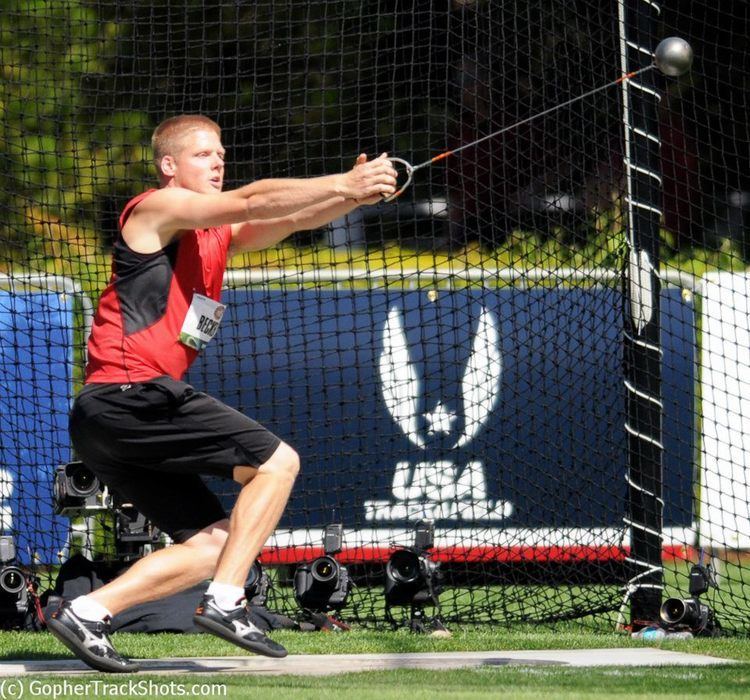 He won gold medals at the 1976 Summer Olympics and 1980 Summer Olympics as well as taking first at the 1986 Goodwill Games and the 1991 World Championships in Athletics.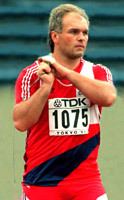 Currently, Sedykh holds an annual hammer camp in the USA. He is currently coaching Hammer throwers of the French team; Nicolas Figére (80,88) for instance. His compatriot and rival, Sergey Litvinov, is currently coaching the Belarusians; Ivan Tikhon and his own son Sergey Lytvynov Jr.. Yuriy's technique centers on 'pushing' the ball left and letting the hammer turn you, whereas Litvinov advocates uniformly accelerating the hammer.
Personal life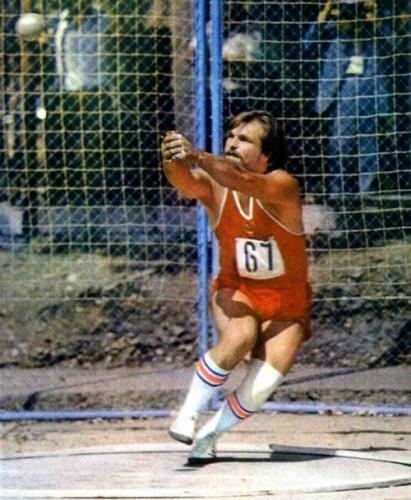 Yuriy's first wife Lyudmila Kondratyeva also won gold at the 1980 Olympics, in the Women's 100 metres. They married in the mid-1980s but later divorced. Their daughter, Oksana, born in 1985, is also a high-level Russian hammer thrower.
Yuriy is now married to former Soviet thrower Natalya Lisovskaya, who won the shot put gold in the 1988 Olympics and has the world record of 22,63 m. They have one daughter, Alexia, born in 1993, who won gold in the girls' hammer throw at the 2010 Summer Youth Olympics in Singapore. Sedykh and his family live in Paris, France, where Yuriy teaches strength and conditioning at university level.
References
Yuriy Sedykh Wikipedia
(Text) CC BY-SA