Russia




128 km²




168,746 (2010)




1805



Novocherkassk (Russian: ) is a city in Rostov Oblast, Russia, located on the right bank of the Tuzlov River and on the Aksay River. Population: 168,746 (2010 Census); 170,822 (2002 Census); 187,973?(1989 Census); 178,000 (1974); 123,000 (1959); 81,000 (1939); 52,000 (1897).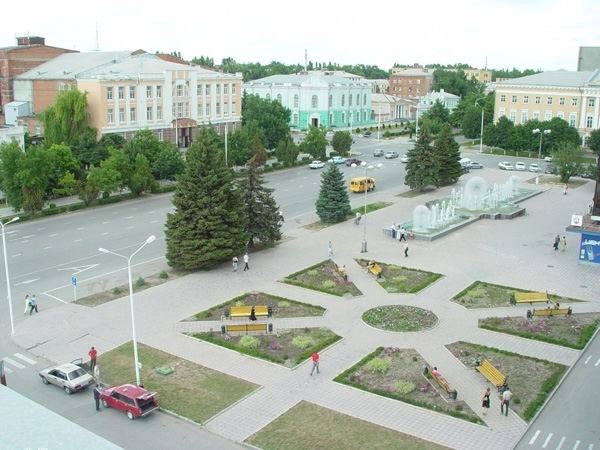 Novocherkassk was founded in 1805 by Matvei Platov, as the administrative center of the Don Host Oblast, when the inhabitants of the stanitsa of Cherkassk were compelled to leave their abodes on the banks of the Don on account of the frequent floods.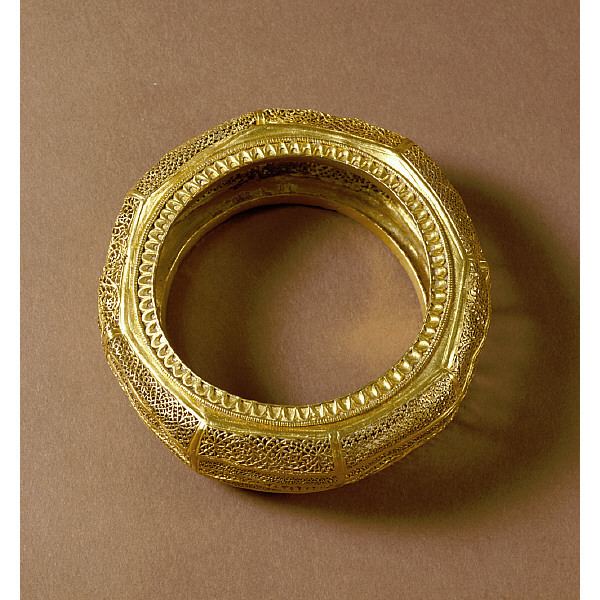 During the Russian Civil War, Novocherkassk was the heart of the Don counter-revolution and was under the command of Alexey Kaledin. The Red Army finally ousted the Whites from Novocherkassk on January 7, 1920. During World War II, Novocherkassk was occupied by the Germans between July 24, 1942 and February 13, 1943. In 1962, the local food riots were brutally suppressed by the Soviet Army in the event known as the Novocherkassk massacre.
Novocherkassk was once an archiepiscopal see of the Greek Orthodox Church and has a huge neo-Byzantine cathedral (1904), the palace of the ataman of the Cossacks, and monuments to Matvei Platov and Yermak Timofeyevich (Mikhail Mikeshin, 1904). During the bicentenary celebrations in September 2005 another monument, dedicated to the reconciliation of White and Red Cossacks, was opened in the presence of the members of the Romanov family.
Novocherkassk Wikipedia
(,)http://jobs.languagelink.ru/Nov.jpeg(,)http://artthis.org/history/d_500BC-500AD/Early%2520Byzantine%2520Period%2520%2520400%2520AD.jpg(,)http://2.bp.blogspot.com/_-7xTnSTOG1k/TJE2qiHsaPI/AAAAAAAAB0s/uXGCqa5vXSo/s1600/Rostov_Page_1.jpg(,)http://www.aaas.org/sites/default/files/styles/adaptive/public/content_files/news_20140423_ukraine-deployments_twothird-kuz.jpg%3Fitok%3DqLtqByDj(,)http://sugarfreegamer.com/wp-content/uploads/2011/05/im-eDec1917-Production-Summary.jpg
(,)http://cdn4.vtourist.com/19/3473941-The_sky_shows_you_the_beauty_of_the_city_Novocherkassk.jpg(,)http://novocherkassk.net/gallery/data/2008/11/.n.329-IMG_5564.JPG(,)http://media-1.web.britannica.com/eb-media/53/151553-004-A6390E71.jpg(,)http://ecx.images-amazon.com/images/I/71175nfWYkL.jpg(,)http://media-cdn.tripadvisor.com/media/photo-s/03/0a/d7/43/caption.jpg(,)http://i59.fastpic.ru/big/2013/1029/98/be3b8ecd886b007c35c7f39400ec8a98.jpg(,)http://media-cdn.tripadvisor.com/media/photo-s/03/0a/d7/01/caption.jpg(,)http://eng.yabloko.ru/Images/novocherkassk-02-06-12-1.jpg(,)http://media-cdn.tripadvisor.com/media/photo-s/05/3c/7b/cd/caption.jpg(,)http://media-cdn.tripadvisor.com/media/photo-s/07/13/88/ab/caption.jpg(,)http://eng.yabloko.ru/Images/novocherkassk-02-06-12-2.jpg
(,)http://cultureru.com/wp-content/uploads/2013/12/33.jpg(,)https://s-media-cache-ak0.pinimg.com/736x/aa/48/fc/aa48fcbc4e236d00c9e3ab0c0b838e15.jpg(,)http://cultureru.com/wp-content/uploads/2013/12/13.jpg(,)https://s-media-cache-ak0.pinimg.com/736x/f5/db/d8/f5dbd8b3b24833f691c758931701fc8a.jpg(,)http://media.englishrussia.com/112012/offamph/offroadamph001-4.jpg(,)http://artthis.org/history/d_500BC-500AD/Gold,%2520sard,%2520prase,%2520black%2520stone-Pair%2520of%2520Belt%2520Buckles%2520Dragons%2520by%2520the%2520Tree%2520of%2520Life-Sakae%2520Culture-4th-5th%2520century%2520BC.jpg(,)http://torshammer.eu/wp-content/uploads/2013/03/Scythian-gold.png(,)http://artthis.org/history/d_500BC-500AD/Gold,%2520turquoise,%2520coral,%2520glass-%2520Torque%2520(Grivna)-Khokhlach%2520Burial%2520Mound,%2520near%2520Novocherkassk%2520-1st%2520century%2520AD.jpg(,)http://sugarfreegamer.com/wp-content/uploads/2011/05/im-eNov1917-setup-map.jpg