Maryland first lady yumi hogan 20141125
Yumi Hogan (née Kim; born December 25, 1959) is the First Lady of the State of Maryland and the wife of Larry Hogan, the Governor of Maryland. She became the first South Korean-born first lady in the United States, as well as Maryland's First Lady, with the inauguration of her husband as governor of Maryland in January 2015.
Contents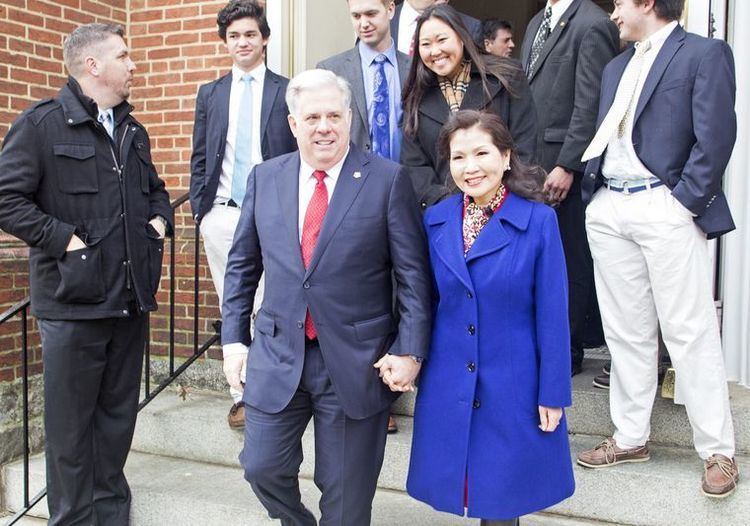 Thank you for korean with yumi hogan mp4
Early life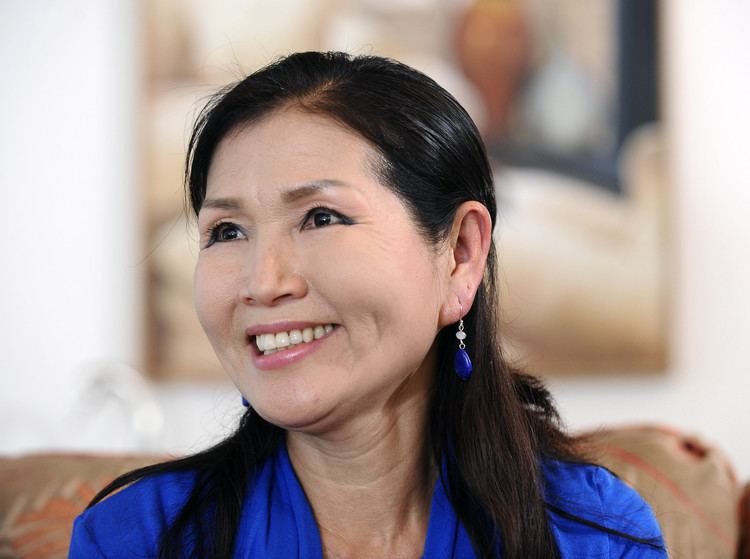 Formerly using the surname Kim, she was born in Naju, South Jeolla Province, South Korea. She is the youngest of eight children and grew up on a chicken farm outside of Seoul.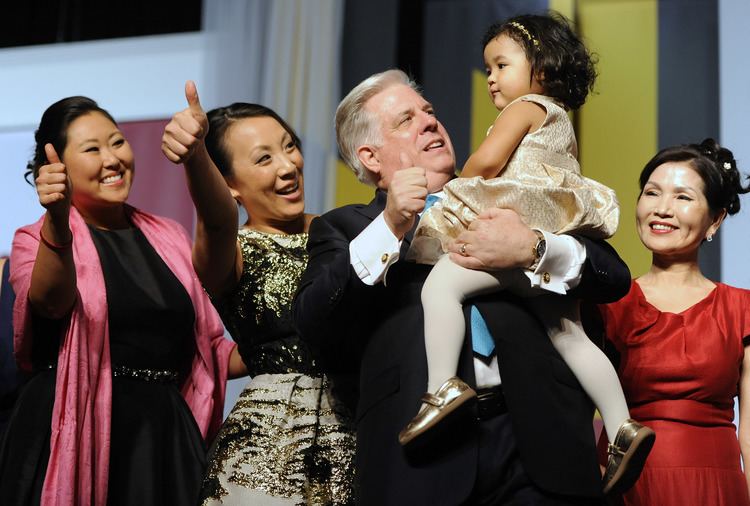 She immigrated to the United States with her first husband while in her twenties. After living in Hawaii, Texas and then California, she divorced and moved to Maryland in the early 1990s, settling in Howard County. To support her three daughters, she taught in her basement and worked as a cashier.
First Lady of Maryland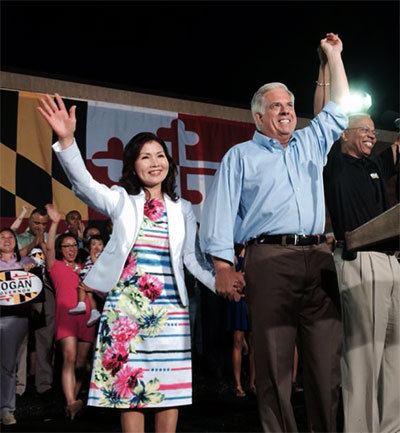 As First Lady of Maryland, Hogan has continued to teach as an adjunct faculty member at her MICA alma mater, and she plans to support the arts community and social issues such as those affecting single mothers.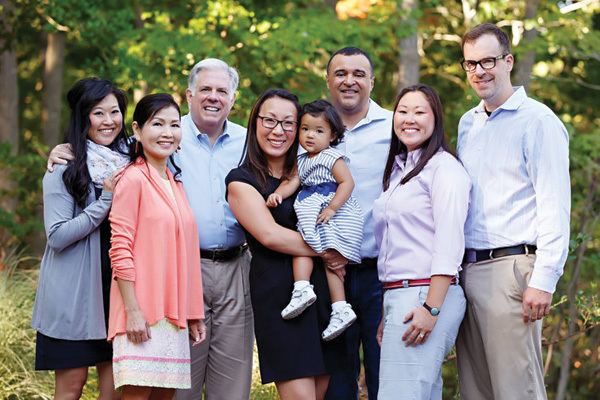 In March 2017, Hogan hosted an awards presentation during a Spring Student Artwork Exhibition in the House of Delegates Building in Annapolis, telling attendees "you alone have the control to create your special identity through your artwork". In June 2017, she was to attend a luncheon celebrating the fiftieth anniversary of the Salisbury Wicomico Arts Council. 27 of her abstract landscape paintings were featured at an art show at the Ocean City Center for the Arts in July 2017, with sales proceeds from her exhibit donated to art therapy programs for pediatric cancer patients.
Personal life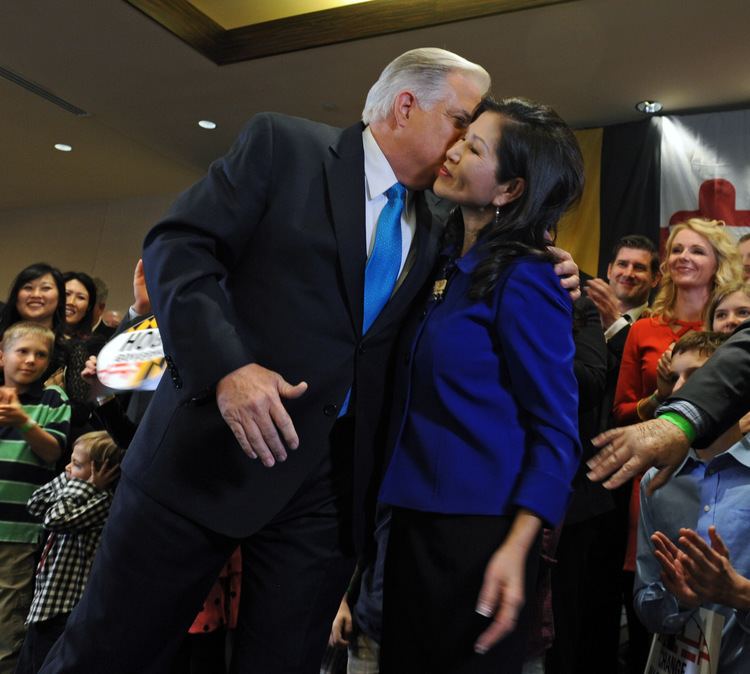 Self-described as "traditional", Hogan holds Presbyterian religious beliefs, was hesitant to tell her family of her divorce, and did not live with her husband until they were married. She became a U.S. citizen in 1994. Hogan's artwork, primarily abstract landscapes in Sumi ink on Korean Hanji paper, has been shown locally and around the world and it was at an art show in Columbia that she and Larry Hogan met in 2001. They were married in 2004 at Paca House and Garden in Annapolis. Hogan's husband encouraged her art interest and she earned a Bachelor of Fine Arts in Painting degree from Maryland Institute College of Art in 2008 and a Master of Fine Arts degree from American University in 2010.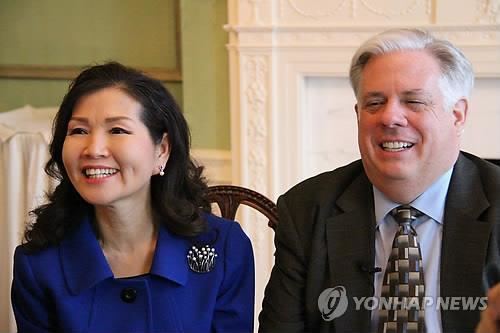 References
Yumi Hogan Wikipedia
(Text) CC BY-SA