Birth name

Michael Wayne Atha




Years active

1994–present




Height

1.83 m




Name

Michael Atha




Genres

hip hop






Born

December 30, 1979 (age 43) (

1979-12-30

)


Origin

Gadsden, Alabama, United States


Occupation(s)

Rappersingersongwriter




Labels

ShadyInterscopeSlumerican




Role

Hip-hop artist · yelawolf.com




Associated acts

Eminem, Travis Barker, Big K.R.I.T., Ed Sheeran, Rittz, DJ Paul


Albums

Radioactive, Love Story, Trunk Muzik Returns, Ball of Flames: The Balla, Heart of Dixie



Similar

Fefe Dobson, Caskey (rapper), Rittz




Profiles




Facebook

Twitter

Myspace

Instagram

YouTube
Yelawolf - Best Friend ft. Eminem (Official Music Video)
Yelawolf - Pop The Trunk (Official Music Video)
Michael Wayne Atha (born December 30, 1979), better known as Yelawolf, is an American rapper from Gadsden, Alabama. In his early years, Yelawolf released his first independent album Creek Water, which was released in 2005. During 2005 to 2010, he's been putting the releases of one extended play and four mixtapes. One extended play (EP), titled Trunk Muzik, amassed a strong attention that would follow the rapper's signing a record deal to Interscope Records, which re-released the mixtape as Trunk Muzik 0-60 later that year.
Contents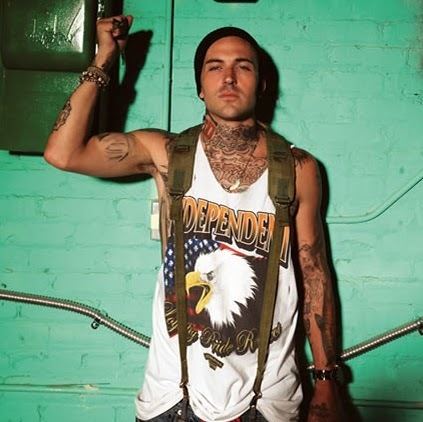 In January 2011, Yelawolf signed a recording contract to Eminem's record label, Shady Records, and released his major-label debut album, Radioactive on November 21, 2011. The album debuted at number 27 on the Billboard 200. Yelawolf released a sequel to his breakthrough mixtape Trunk Muzik, titled Trunk Muzik Returns on March 14, 2013. His second album, Love Story, was released on April 21, 2015.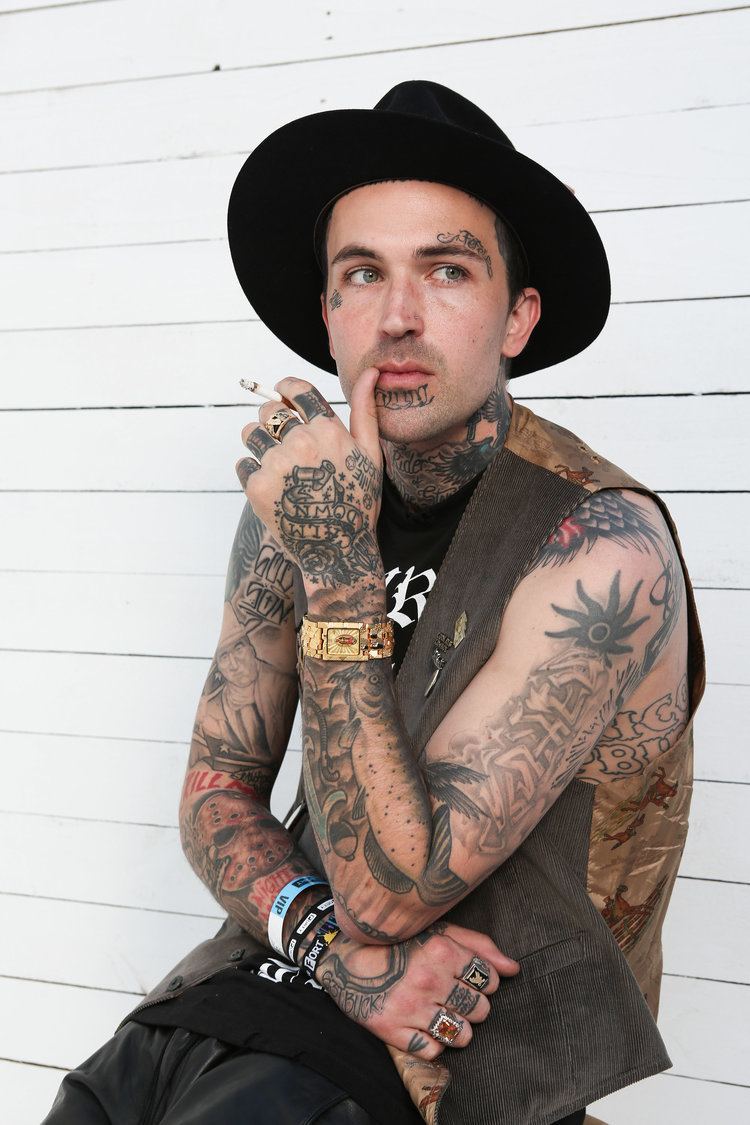 Early life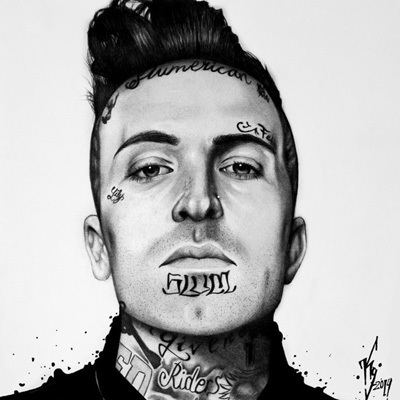 Michael Wayne Atha was born on December 30, 1979, in Gadsden, Alabama, and is of Cherokee (on his father's side) and White American descent. His mother Sheila, whom he claims was a "rockstar", gave birth to him at 15. Throughout his childhood, Atha moved often. He spent much of his time in Antioch, Tennessee, and attended Carter Lawrence Elementary School in Nashville, which was located near housing projects and where he says "Hip hop started making sense to me. That's where hip hop made sense culturally."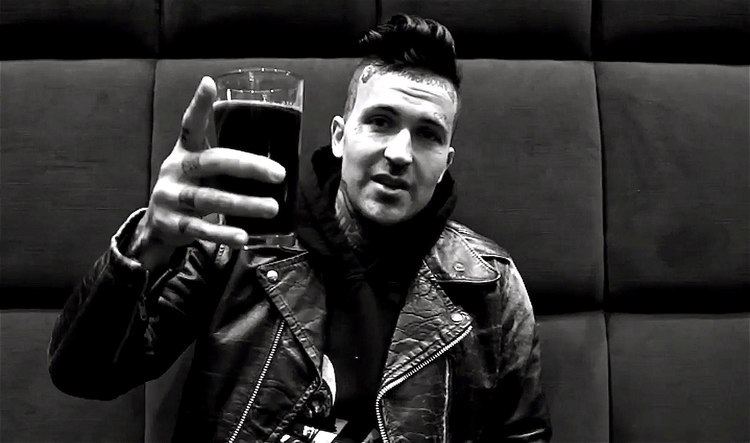 Regarding his stage name, Yelawolf has said, "Yelawolf is Native American. My father is Cherokee and I'm from Cherokee county – Gadsden, Alabama. Yela represents light, the sun, power, fire, hunger and Wolf represents my ability to survive… my fierceness."
Early career
In 2005, Yelawolf appeared on UPN Network reality series The Road to Stardom with Missy Elliott, which made him gaining this attention as a contract artist (mural painting) from Rainbow City, Alabama. After his elimination from the show, he released his independent debut album Creek Water in 2005, later the same year he released his debut mixtape Pissn' in a Barrel of Beez. Two years later, Yelawolf signed to Columbia Records and released the single "Kickin'" from his unreleased first studio album, Fearin' and Loathin' in Smalltown, U.S.A.. The album was never released, after Yelawolf was dropped from the label later that year. Yelawolf released two mixtapes following his release from Columbia, titled Ball of Flames: The Ballad of Slick Rick E. Bobby and Stereo: A Hip Hop Tribute to Classic Rock, the two of which went mainly unnoticed. In 2009, he signed with Ghet-O-Vision Entertainment and released his debut extended play Arena Rap.
2009–11: Trunk Muzik and Radioactive
In 2009, he began to work with Ghet-O-Vision producer, WLPWR, on his breakthrough mixtape titled Trunk Muzik. Released in January 2010, the mixtape created an enormous online following for Yelawolf. Later that year, Yelawolf signed a major record deal with Interscope Records, and began to work on a re-release of the mixtape, titled Trunk Muzik 0-60. It was released on November 22, 2010, under Ghet-O-Vision Entertainment and Interscope Records, which became his most acclaimed work to date. For the rest of 2010, he made guest appearance on Bizarre's Friday Night at St. Andrews, as well appeared on albums by rappers Big Boi and Paul Wall.
In March 2011, after speculation of a joint record deal with Eminem, Yelawolf was featured on the cover of XXL's March 2011 issue, with Eminem and fellow new Shady Records signees Slaughterhouse, with the issue confirming his record deal with Shady Records. Yelawolf was also featured among the XXL's Top 11 Freshmen of 2011, releasing several songs on the magazine's yearly Freshman mixtape, along with Kendrick Lamar, Cyhi Da Prynce and Big K.R.I.T., among others. On April 14, 2011, Yelawolf announced the title of his debut Shady release "Radioactive" with a release date that aimed for September. On May 18, Yelawolf announced his album's first single, titled "Gangsta of Love", produced by Jim Jonsin and featuring Cyhi Da Prynce. The song was leaked in early July, although it only featured unfinished vocals by Cyhi da Prynce at the end of the song. The song was later scrapped and no longer appeared on the album. Yelawolf partnered up with the video game Driver: San Francisco to release a music video for the song "No Hands" which was supposed to be included in Radioactive, but was later scrapped. On August 8, 2011, Yelawolf released the first official single from his album, titled "Hard White (Up in the Club)", which features guest vocals from a southern hip hop producer Lil Jon. The album's release date was moved down to October 2011, and later had a final release date to November 21, 2011. On October 30, 2011, Yelawolf released the second single off Radioactive, titled "Let's Roll", featuring guest vocals from Kid Rock.
Anticipation for the album increased when hip hop magazine The Source gave the album a rare 4.5 out of 5 mics, meaning the album was "near classic". Radioactive, was released November 21, 2011 under Interscope Records and Shady Records, debuting the following week at #27 on Billboard 200. The album featured production from Eminem (who is also the executive producer for the album), Jim Jonsin, J.U.S.T.I.C.E. League, Diplo, The Audibles, Pooh Bear and WLPWR of SupaHotBeats, and features from Eminem, Kid Rock, Lil Jon, Fefe Dobson, Mystikal, Shawty Fatt, Rittz, Killer Mike, and Gangsta Boo among others.
2012: The Slumdon Bridge, Heart of Dixie and Psycho White
On January 24, 2012, Yelawolf released a promotional track with British singer Ed Sheeran titled "You Don't Know (For Fuck's Sake)". The track was for an upcoming collaborative extended play (EP), titled The Slumdon Bridge. On January 31, 2012, a trailer for the EP was released, it featured both artists in a studio recording the EP. In the video Yelawolf revealed the EP was recorded in 10 hours, and included 4 tracks.The Slumdon Bridge, which was released as a free download on Valentine's Day, February 14, 2012, marking Yelawolf's second EP, and his first collaborative project. On June 16, 2012, in order to commemorate Father's Day, Yelawolf released a song titled "Happy Father's Day". The song was produced by Alabama producer M16. With the track, Yelawolf announced his fifth official mixtape Heart of Dixie.
In August 2012, Yelawolf announced the long-awaited joint EP with Blink-182 drummer Travis Barker, titled Psycho White. The first single to the EP, titled "Push 'Em" features background vocals by Transplants members Skinhead Rob and Tim Armstrong, and was released as a free download on September 12. After several push-backs, the EP was finally released on November 13, 2012. Debuting at #49 on Billboard 200 with first week sales of 11,000. Yelawolf stated that all the tracks on the album will have a music video and during an article with Rolling Stone, both he and Barker hinted at a sequel to the EP.
2012–present: Trunk Muzik Returns, Love Story and Trial By Fire
On March 20, 2012, Yelawolf announced that his recording sessions for his second album under Shady Records will beginning to take place in June 2012, titled Love Story. Due to a stage diving incident which caused a ruptured spleen, Yelawolf decided to delay the album's recording process. During an interview with DJ Skee, he revealed that a sequel to his 2010's mixtape Trunk Muzik, titled Trunk Muzik Returns, would be released in August after "the dust settles on the Heart of Dixie" but since then has been delayed. He also shed light on his often delayed collaborative mixtape Country Cousins with fellow rapper Big K.R.I.T., during the interview DJ Skee offered to host the project. In December 2012, Yelawolf addressed the status of all of his projects in an interview. He also spoke on his upcoming second release, Love Story, and how it would be different compared to his debut effort Radioactive. "With Radioactive, I gave up a lot of creative space, and like I predicted would happen, there were some records that didn't translate to my audience." He stated he would record the album in Nashville and go to Detroit so he and Eminem could finish the album. Yelawolf also said that Trunk Muzik Returns would hopefully released in February 2013, with the date later confirmed.
On February 5, 2013, Yelawolf released the first song from Trunk Muzik Returns, "Way Out" and announced a release date of March 14, 2013 for the mixtape. In February 2013 Shady Records president Paul Rosenberg confirmed Yelawolf was recording the album in Nashville currently and it would be released in 2013. On February 26 Yelawolf released a second song from Trunk Muzik Returns titled "F.A.S.T. Ride". On March 12 a third song from Trunk Muzik Returns was released titled "Gangster" featuring fellow rappers ASAP Rocky and Big Henry. The mixtape contains ten original tracks and features guest appearances from Raekwon, Paul Wall, Killer Mike, ASAP Rocky, and is entirely produced by his go-to producer WLPWR. On October 18, 2013, Yelawolf revealed that he would be releasing a mixtape titled Black Fall on October 31, 2013. The mixtape was entirely produced by DJ Paul of Three 6 Mafia. The first song from Black Fall, "Light Switch" was released on October 21.
On January 28, 2014, Yelawolf premiered his debut single from Love Story titled "Box Chevy V" on Shade 45. On the interview Yelawolf stated Love Story would be released in May 2014. Later on, Yelawolf would go on to delay "Love Story" into the year 2015. Yelawolf released the single "Whiskey in a Bottle" and revealed the cover art and release date for "Love Story" as April 21, 2015. Eminem is the only featured guest on "Love Story" and is the executive producer along with Yelawolf. This album also marks the debut of Yelawolf as a record producer.
On September 22, 2015, Yelawolf announced his third studio album, "Trial By Fire," which does not currently have a release date. On July 18, 2016, he announced the Trial By Fire Tour to promote his new album. The tour ran from October 13 to December 4. On October 10, 2016, he released an EP called Hotel.
Personal life
Once, when Yelawolf lived in Berkeley, California he spent most of his time at People's Park. People assumed he was homeless and offered to help him with food. Yelawolf claims there was a defining moment in his life. He snapped out of it and called his mother to hopefully return home to Alabama. Atha claims his mother didn't have much Money, but because it was Christmas she purchased the ticket for his return home. Yelawolf then explains "That was the 20th of December. By January 1st I was in Seattle, Washington. I had went down to Alabama then out to Seattle, Washington to get on a boat to make money. And that's pretty much where Yelawolf was born."
In July 2013, Yelawolf got engaged to his girlfriend and a recording artist Fefe Dobson. He has three children from a previous marriage to Sonora Rosario.
Discography
Radioactive (2011)
Love Story (2015)
Trial By Fire (2017)
References
Yelawolf Wikipedia
(Text) CC BY-SA