Birth name

Lola Mitchell




Role

Rapper




Name

Gangsta Boo





Years active

1995—present




Occupation(s)

Rapper




Music group

Three 6 Mafia




Also known as

The Devil's Daughter, Lady Boo




Born

August 7, 1979 (age 41) (

1979-08-07

)


Origin

Memphis, Tennessee, United States


Labels

Prophet, Hypnotize Minds, Drum Squad


Genres

hip hop music, Horrorcore, Gangsta rap


Albums

Enquiring Minds, Both Worlds *69, Underground Vol 2: Club Memphis, When the Smoke Clears: Si, Mystic Stylez



Similar

Crunchy Black, La Chat, Koopsta Knicca




Profiles




Twitter
Gangsta boo on juicy j holding a grudge against her
Lola Mitchell (born August 7, 1979), better known as her stage name Gangsta Boo or Lady Boo, is an American rapper from Memphis, Tennessee. She was the first and only female member of the Memphis-based Hip hop group Three 6 Mafia. She left the group following the release of their album When the Smoke Clears: Sixty 6, Sixty 1, over money disputes.
Contents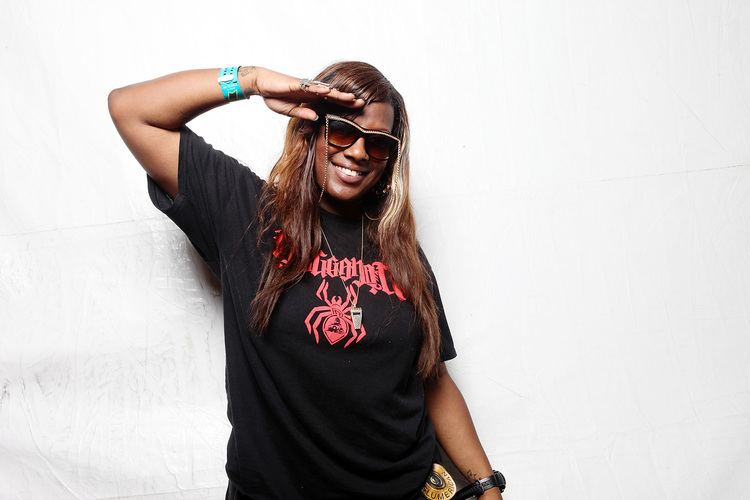 Her first solo album, Enquiring Minds, was released in 1998 and reached number fifteen on the Billboard Top R&B/Hip-Hop Albums chart and number 46 on the Billboard 200. The album featured the surprise hit "Where Dem Dollas At!?"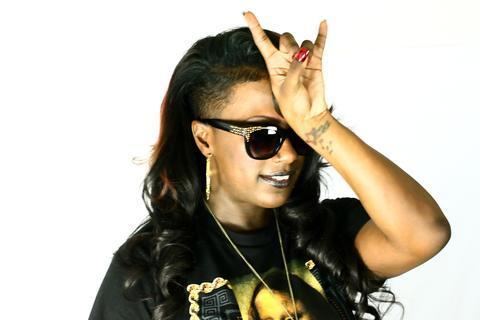 Gangsta Boo released her second album Both Worlds *69 in 2001, which reached number eight on the R&B/Hip-Hop chart and number 29 on the Billboard 200. In 2003, she released her third album, Enquiring Minds II: The Soap Opera. The album peaked at number 53 on the R&B/Hip-Hop chart and 24 on the Independent Albums chart.
In 2009, Gangsta Boo released her third official mixtape The Rumors (following her previous mixtapes Street Ringers Vol. 1 & Still Gangsta). She also released two mixtapes with DJ Fletch, Miss.Com (No DJ Version on iTunes) and 4 Da Hood. On Monday, June 27, 2011, she released her new mixtape with Trap-A-Holics, Forever Gangsta. In 2013, she joined the Three 6 Mafia spin-off group Da Mafia 6ix, and was significantly featured on their debut mixtape 6ix Commandments. She departed from the group in 2014.
Albums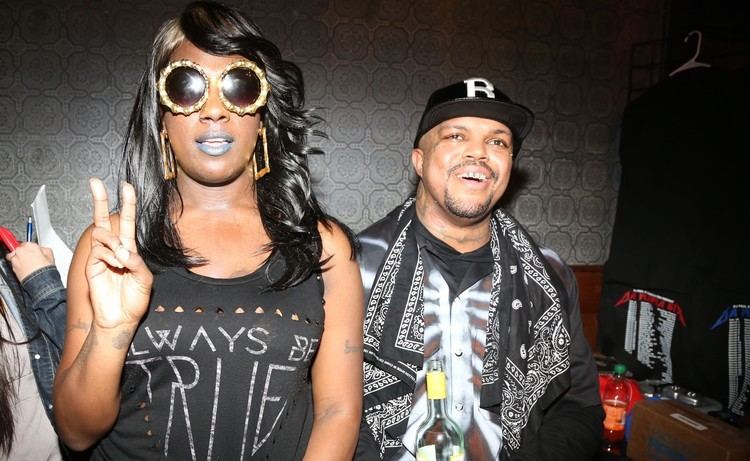 Enquiring Minds (1998)
Both Worlds *69 (2001)
Witch (with La Chat) (2014)
Mixtapes
Still Gangsta (with DJ Smallz) (2006)
Memphis Queen Is Back (Still Gangsta Slowed & Throwed) (2007)
The Rumors (with DJ Drama) (2009)
Miss.Com (with DJ Fletch) (2010)
4 Da Hood (with DJ Fletch) (2011)
Foreva Gangsta (with Trap-A-Holics) (2011)
It's Game Involved (2013)
Underground Cassette Tape Music (with Beatking) (2014)
Candy, Diamonds & Pill's (2015)
With Three 6 Mafia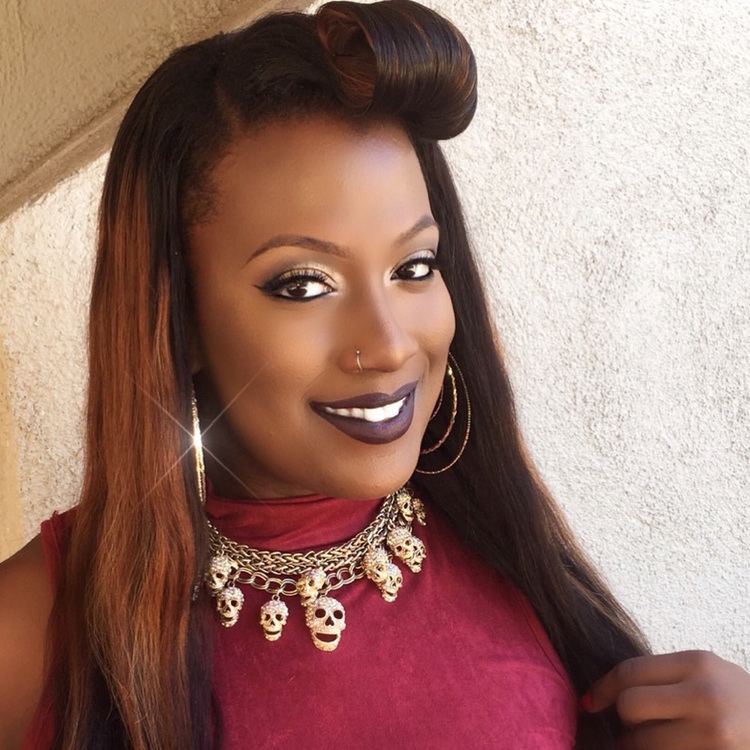 Mystic Stylez (1995)
Chapter. 1 The End (1996)
Chapter 2: World Domination (1997)
When the Smoke Clears: Sixty 6, Sixty 1 (2000)
Choices: The Album (2001)
With Da Mafia 6ix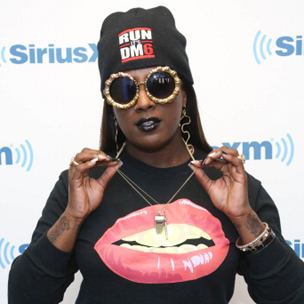 6ix Commandments (2013)
With Hypnotize Camp Posse
Three 6 Mafia Presents: Hypnotize Camp Posse (2000)
With Prophet Posse
Body Parts (1998)
The Return: Part 1 (2007)
Hood USA (2008)
As featured artist
"How U Like It" (with MAG) (1998)
"We Starvin" (with E-40, Krayzie Bone) (1999)
"Move Bitch" (with Lil Jon, YoungbloodZ, Three 6 Mafia, Chyna White, Don Yute) (1999)
"I'll Call Before I Come" (with OutKast feat Eco) (2000)
"BWA" (with Foxy Brown, Mia X) (1998)
"Tennessee Titans" (with Tela, Yo Gotti, Haystack, Criminal Manne, Maru) (2004)
"Da Blow" (with Lil Jon) (2005)
"Don't You Got A Wife" (with T.I.) (2005)
"Trap Gurl" (with Gucci Mane) (2006)
"EBT Hoe" (with Indo G, La Chat) (2007)
"Stick Em Up" (with Gucci Mane) (2007)
"Hollywood Stars" (with Lord T & Eloise) (2008)
"I Love U No More" (with DJ King SamS feat Bobby Valentino and Norega) (2008)
"We Gone Fight" (with United Soldiers Affiliation, Hardiss & Contra One) (2008)
"Imma Kash Getta" (with Infamous-C feat Tha Realest) (2009)
"Gangsta (Remix)" (with Infamous-C feat The Game, Assassin, and Bless) (2009)
"Call The Weedman" (with Gucci Mane) (2009)
"Aye Yo" (with Drumma Boy, GK, Allie, B-Hav, Degree and Kris) (2009)
"Game Plan" (with Lord Infamous, T-Rock and II Tone) (2010)
"Glass Slippers" (with Smallz One) (2011)
"Behave" (Drumma Boy feat B-Hav & Gangsta Boo) from: The Birth Of D-Boy Fresh (2011)
"Naturellement Suspect" (with Gizo Evoracci and Kayse) (French Rappers) (2012)
"Let's Fuck" (with E-40) (2012)
"From Da City" (DJ LL feat Drumma Boy, Kristyle, B-Hav, Lionheart, GK, Degree, Allie Baby & Gangsta Boo) from: Welcome To My City 2 (2012)
"M.E.M.P.H.I.S." (Frayser Boy feat Gangsta Boo & La Chat) from: Welcome To My City 2 (2012)
"Rollin'" (Drumma Boy feat B-Hav & Gangsta Boo) from: Welcome To My City 2 (2012)
"Drum Gang" (Drumma Boy feat B-Hav, Degree, GK, Kristyle, Allie Baby & Gangsta Boo) from: Welcome To My City 2 (2012)
"Move Back (Lil Jon)" (Jarren Benton feat Gangsta Boo) from: Freebasing With Kevin Bacon (2012)
"Yea Hoe" (Sinjin Hawke feat Gangsta Boo) (2013)
"UndergroundLegends" (Bones feat Gangsta Boo) from: "Cracker" (2013)
"Bout To Be A Fight" (Lil Wyte and Frayser Boy feat Gangsta Boo) from: B.A.R. (Bay Area Representatives) (2014)
"Tonight" (Clipping. feat Gangsta Boo) from: "CLPPNG" (2014)
"Love Again (Akinyele Back)" (Run the Jewels feat Gangsta Boo) from: Run the Jewels 2 (2014)
"Run Up On Me (Nine Callisto feat Gangsta Boo) from: Antisocial (2014)
"12345666" (Butter Bullets feat Gangsta Boo) from: Memento Mori (2015)
"Buck" (Brillz & LAXX feat Gangsta Boo) from: Geekin EP (2015)
"Restless 90'S" (EDIDON feat. Mitchy Slick) from: The Hope Dealer, Pt. 1 (2015)
"Moving Slow" (with Kholebeatz, La Chat, Joddski, Klish) (2017)
References
Gangsta Boo Wikipedia
(Text) CC BY-SA