Xinxiang (simplified Chinese: 新乡; traditional Chinese: 新鄉; pinyin: Xīnxiāng; postal: Sinsiang) is a prefecture-level city in northern Henan province, inland eastern China.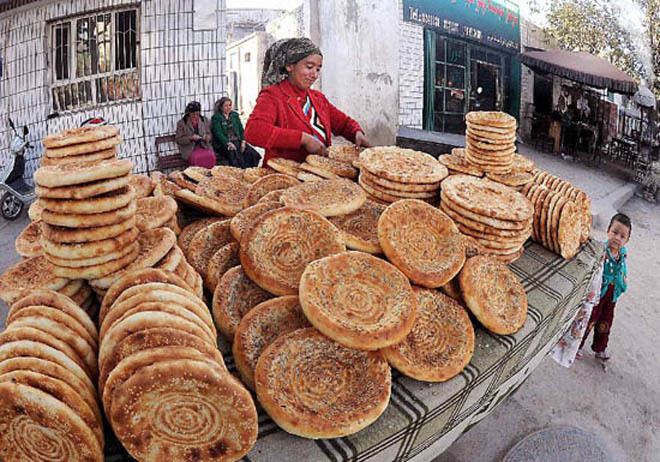 It borders the provincial capital of Zhengzhou to its southwest, Kaifeng to its southeast, Hebi and Anyang to its north, Jiaozuo to its west, and the provinces of Shanxi and Shandong to its northwest and east respectively.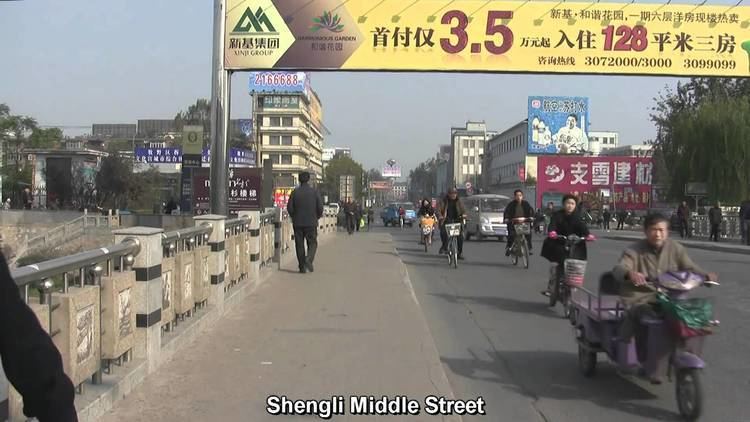 Its population was 5,707,801 at the 2010 census of whom 902,731 are in the built-up area made of 3 out of 4 urban districts (Weibin, Hongqi and Muye). As the city is expanding very quickly, in a few years, Huixian and Weihui cities as well as Fengquan district and Xinxiang county will be added to the built-up area.
Xinxiang was site of the Battle of Muye where the Shang Dynasty was overthrown by the Zhou. Xinxiang dates from the Sui dynasty (581-618) and was a small market center before being developed as an industrial center in the 1950s. It also served as the capital of the short-lived Pingyuan province, which covers neighbouring cities Anyang, Hebi, Puyang, Jiaozhuo and Heze, between 1949 and 1952, for the purpose of exterminating Nationalist guerillas.
The Roman Catholic minority (no statistics available) is served by its own Apostolic Prefecture of Xinxiang 新鄉 (中文) / Sinsiang / Sinsiangen(sis) (Latin), which was Established on 1936.07.07 on missionary territory split off from the then Apostolic Vicariate of Weihuifu 衛輝府 (now Diocese of Jixian). It is a pre-diocesan jurisdiction, which is exempt (i.e. directly subject to the Holy See and its missionary Roman Congregation for the Evangelization of Peoples), not part of any ecclesiastical province.
It has had the following incumbent Apostolic Prefects of Xinxiang 新鄉 (Roman Rite) :
Father Thomas Megan (米干), Divine Word Missionaries S.V.D.) (born USA) (1936.07.07 – retired 1948), died 1951
Fr. Johannes Schütte (舒德), S.V.D. (born Germany)(1948 – death 1971.11.18), also Superior General of Society of the Divine Word (Divine Word Missionaries) (1958.03.28 – 1967.12.15) and Vice-Secretary of Pontifical Commission of Justice and Peace (1968 – 1971.11.18)
Joseph Zhang Wei-zhu (張維柱) (first Chinese and secular priest) (1992, with clandestine episcopal consecration – ...).
Xinxiang is the headquarters of the 54th Group Army of the People's Liberation Army, one of the three group armies that comprise the Jinan Military Region responsible for defence of the Yellow River Plain.
The prefecture-level city administers 4 districts, 2 county-level cities and 6 counties.
Weibin District (卫滨区)
Hongqi District (红旗区)
Muye District (牧野区)
Fengquan District (凤泉区)
Huixian City (辉县市)
Weihui City (卫辉市)
Xinxiang County (新乡县)
Huojia County (获嘉县)
Yuanyang County (原阳县)
Yanjin County (延津县)
Fengqiu County (封丘县)
Changyuan County (长垣县)
There are several important enterprises located in Xinxiang, such as Frestech Refrigerator, Golden Dragon Copper Group, Bailu Chemical Fibre, Henan Kelong Group,AVIC XINHANG Industry Corporation...etc.
Textiles and processed food are major manufactures.It has a large number of heavy industry in machine making.As an old textiles basement the cotton industry is very developed in Xinxiang.
According to a report by Greenpeace in 2015, Henan (the province that Xinxiang is in) has the most severe air pollution in among all the provinces in China with an average PM2.5 concentration of 103.3μg/m3. Ranking second and third respectively are provinces of Hubei and Hebei, with PM2.5 concentrations of 99.2μg/m3 and 98.4μg/m3.
Xinxiang is the 13th most polluted city air-wise in China, with a PM2.5 concentration of 114.6μg/m3 (over 11 times the safe limit established by the WHO) during the first quarter of 2015. Other cities in Henan that ranked within the top 30 most polluted cities in China during the first quarter of 2015 include Zhengzhou, Jiaozuo, Anyang, Pingdingshan, Zhoukou, Xuchang, Puyang, and Luoyang; all with PM2.5 concentrations above 100μg/m3.
The city is a rail junction and industrial centre at the head of navigation on the Wei River (Shandong) (卫河). The river, made navigable for small vessels by river improvements in the 1950s, links the city with Tianjin, the main port for Beijing. Later, due to heavy industrial chemical pollution, the river course had been totally cut off and got filled up. After recent dredges, it is still no more than a man-made lake.
Xinxiang is located at the junction of the Beijing-Guangzhou, Xinxiang-Yueshan and the Xinxiang-Yanzhou Railways.
Xinxiang has two railway stations.One is Xinxiang Railway Station,the other is Xinxiangdong Railway Station.
There are several universities and colleges located in the prefecture level city.
Henan Normal University
Xinxiang University: newly combined university located in the eastern part of Xinxiang, it has 21 faculties and 3 centers
Henan Institute of Science and Technology
Xinxiang Medical University
Henan Mechanical and Electrical Engineering College
Xinxiang Hygiene School