Years active

1988–present




Spouse

Marie-Julie Maille




Born

20 March 1967 (age 48) (

1967-03-20

)

Auchel, France

Occupation

Actor, film director, screenwriter

Children

Antoine Beauvois, Arthur Beauvois

Parents

Gabrielle Chovaux, Francis Beauvois

Awards

Cannes Grand Prix, Cesar Award for Best Film

Movies

Of Gods and Men, The Price of Fame, The Young Lieutenant, Farewell - My Queen, Don't Forget You're Go




Similar People

Michael Lonsdale, Lambert Wilson, Roschdy Zem, Benoit Jacquot, Etienne Comar
Interview xavier beauvois
Xavier Beauvois ([ɡzavje bovwa]; born 20 March 1967) is a French actor, film director and screenwriter.
Contents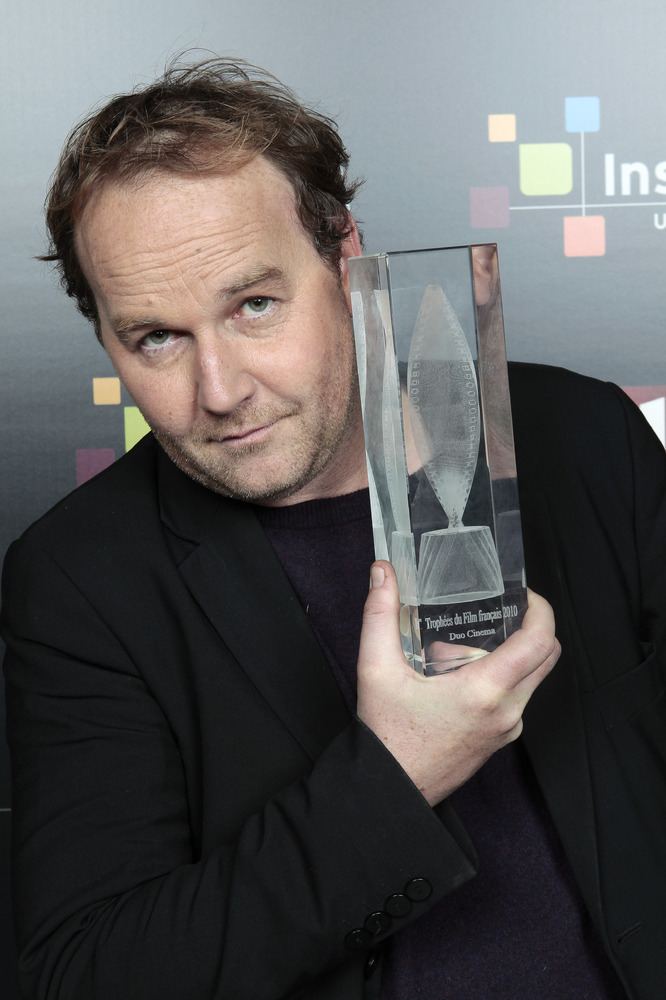 Des hommes et des dieux clip 1 cannes 2010 in competition xavier beauvois
Career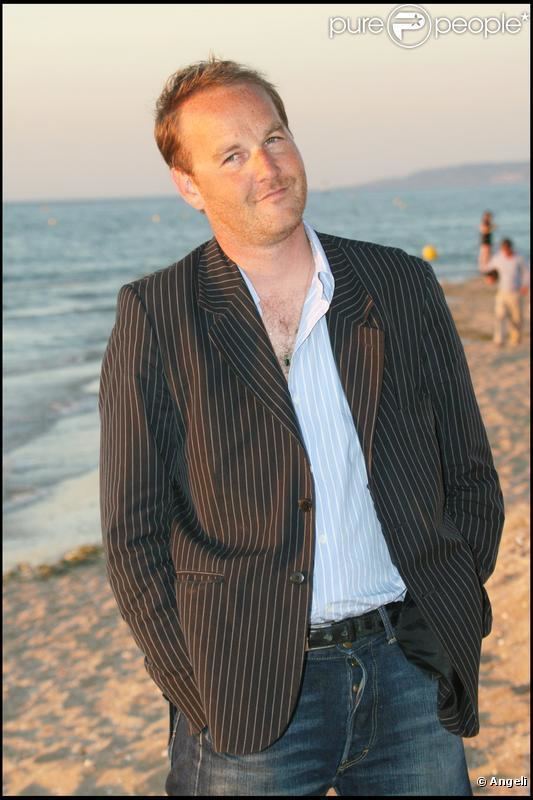 His film Don't Forget You're Going to Die was entered into the 1995 Cannes Film Festival where it won the Jury Prize.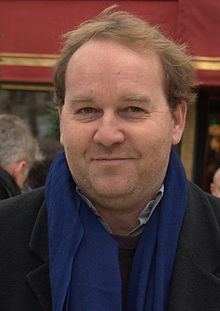 His film Of Gods and Men received the Grand Prix and the Prize of the Ecumenical Jury at the 2010 Cannes Film Festival. The film was also selected as France's submission for the Academy Award for Best Foreign Language Film at the 83rd Academy Awards, but it did not make the final shortlist.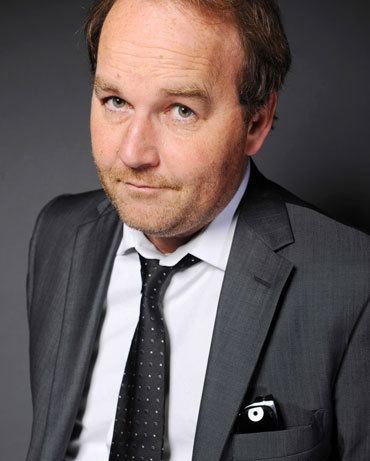 His 2014 film La Rançon de la gloire was selected to compete for the Golden Lion at the 71st Venice International Film Festival.
Personal life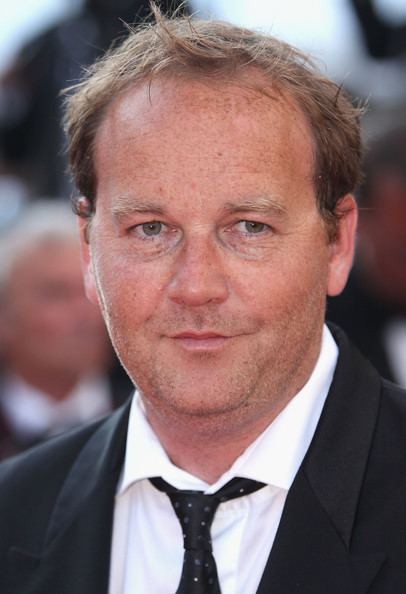 He is married to film editor Marie-Julie Maille. They have two sons, Arthur, who was born in August 1992, and Antoine, born May 1996.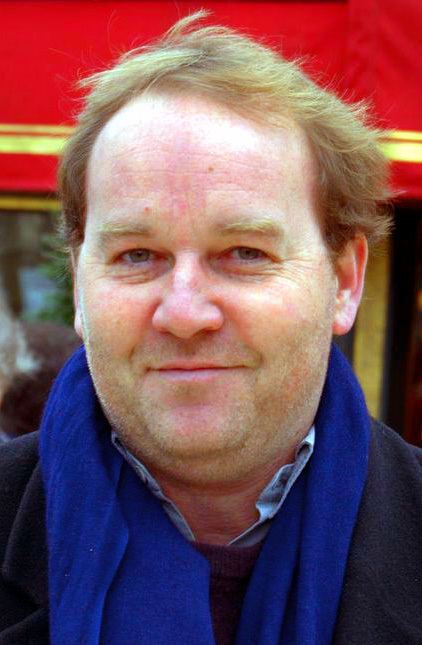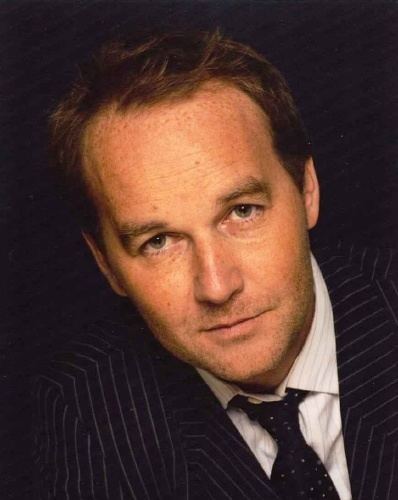 Filmography
Actor
2023
De Grâce (TV Series)
as
Sébastien Prevost
- Episode #1.2 (2023) - Sébastien Prevost
- Episode #1.1 (2023) - Sébastien Prevost
2020
Call My Agent! (TV Series)
as
Xavier Beauvois
- Charlotte (2020) - Xavier Beauvois
2019
Captain Sharif (TV Series)
as
Michel Rouxel
- Le chat connaît l'assassin (2019) - Michel Rouxel
2018
Paris Pigalle
as
Henri Pachard
2018
The Summer House
as
Le producteur
2017
Let the Sunshine In
as
Vincent Briot
2016
Arctic Heart
as
Le Président du jury
2016
Chocolat
as
Jacques Potin
2014
The Price of Fame
as
Monsieur Loyal
2014
Bodybuilder
as
Le comptable
2013
Love Is the Perfect Crime
as
Petit rôle
2013
A Castle in Italy
as
Serge
2013
Turf
as
Commissaire Dubiton
2012
Quand je serai petit
as
Stéphane
2012
Farewell, My Queen
as
Le roi Louis XVI
2011
Early One Morning
as
Alain Fisher
2011
House of Tolerance
as
Jacques
2010
Rendez-vous avec un ange
as
L'homme bar chic
2010
The Chameleon
as
Gendarme
2009
Duel en ville (TV Movie)
as
Alexandre Konygnski
2008
Marie Octobre (TV Movie)
as
Marc Donizzi
2008
Female Agents
as
Claude Granville
2007
24 Bars
as
Le patron du peep-show
2007
The Witnesses
as
L'éditeur
2006
Mauvaise foi
as
Le type du bar (uncredited)
2005
Le petit lieutenant
as
Nicolas Morbé
2004
Arsène Lupin
as
Le médecin
1999
Les infortunes de la beauté
as
Un homme sondé (uncredited)
1995
N'oublie pas que tu vas mourir
as
Benoit
1994
Lovers
as
L'amant de Marc / Marc's lover
1994
Aux petits bonheurs
as
Marc
1991
Le ciel de Paris
as
Le Soupirant
1988
Daniel endormi (Short)
as
Le jeune dragueur
Writer
2021
Albatros (dialogue) / (screenplay)
2017
The Guardians (scenario)
2014
The Price of Fame (scenario - adaptation, dialogue)
2010
Of Gods and Men (adaptation - dialogue)
2009
Notre ami Chopin (Short) (writer)
2005
Le petit lieutenant (adaptation and dialogue) / (scenario)
1999
Night Wind (dialogue)
1995
N'oublie pas que tu vas mourir
Director
2009
Notre ami Chopin (Short)
2000
João Mata Sete (co-director)
1995
N'oublie pas que tu vas mourir
Assistant Director
1987
Les innocents (assistant director)
1986
Mon cas (second assistant director)
Self
2021
L'invité (TV Series)
as
Self
- Episode dated 2 November 2021 (2021) - Self
2019
Stupefying! (TV Series documentary)
as
Self
- Cinéma: état des lieux (2019) - Self
2018
Michel Legrand: Let the Music Play (Documentary)
as
Self - Director
2017
Rencontres de cinéma (TV Series)
as
Self
- Episode dated 2 December 2017 (2017) - Self
2017
Restless Child (Documentary)
as
Self
2016
Génération 90: Le retour du cinéma d'auteur (TV Movie documentary)
as
Self
2006
La nuit des Césars (TV Series documentary)
as
Self - Winner / Self - Nominee
- 36ème nuit des Césars (2011) - Self - Winner
- 31ème nuit des Césars (2006) - Self - Nominee
2011
La traversée du miroir (TV Series)
as
Self
- Episode dated 20 February 2011 (2011) - Self
2011
Cinema 3 (TV Series)
as
Self
- Episode dated 15 January 2011 (2011) - Self
2010
Vivement dimanche (TV Series)
as
Self
- Episode dated 5 December 2010 (2010) - Self
2010
Cinémas (TV Series)
as
Self (La minute cinéphile)
- Episode dated 4 December 2010 (2010) - Self (La minute cinéphile)
2010
20 heures le journal (TV Series)
as
Self
- Episode dated 23 May 2010 (2010) - Self
1995
Cannes Film Festival (TV Series)
as
Self - Winner / Self
- Cérémonie de clôture du 63ème festival de Cannes (2010) - Self - Winner
- Cérémonie d'ouverture du 63ème festival de Cannes (2010) - Self
- Cérémonie de clôture du 48ème festival de Cannes (1995) - Self - Winner
2006
Ce soir (ou jamais!) (TV Series)
as
Self
- Episode dated 26 September 2006 (2006) - Self
2005
On ne peut pas plaire à tout le monde (TV Series)
as
Self
- Episode dated 13 November 2005 (2005) - Self
2004
Je t'aime... moi non plus: Artistes et critiques (Documentary)
as
Self
1994
Le cercle de minuit (TV Series)
as
Self
- Episode dated 11 February 1997 (1997) - Self
- Alain Delon (1996) - Self
- Episode dated 15 September 1994 (1994) - Self
1995
Nulle part ailleurs (TV Series)
as
Self
- Episode dated 3 January 1996 (1996) - Self
- Episode dated 26 May 1995 (1995) - Self
Archive Footage
2022
Belmondo L'Incorrigible (TV Movie documentary)
as
Self
2021
D'après une histoire vraie (TV Series documentary)
as
Self
- Les moines de Tibhirine: pour l'amour de l'Algérie (2021) - Self
2016
Compression (TV Series documentary)
- Compression N'oublie pas que tu vas mourir de Xavier Beauvois (2016)
- Compression Nord de Xavier Beauvois (2016)
References
Xavier Beauvois Wikipedia
(Text) CC BY-SA