Where the Boys Are '84 (onscreen title: Where the Boys Are) is a 1984 American comedy film and a remake of the 1960 teen sex comedy film Where the Boys Are, starring Lisa Hartman, Russell Todd, Lorna Luft, Wendy Schaal and Lynn-Holly Johnson. Directed by Hy Averback and produced by Allan Carr, it was the first film released by Tri-Star Pictures.
The film's tagline is: When girls want a vacation filled with fun, sun and romance, they go to Fort Lauderdale ... Where all your dreams come true.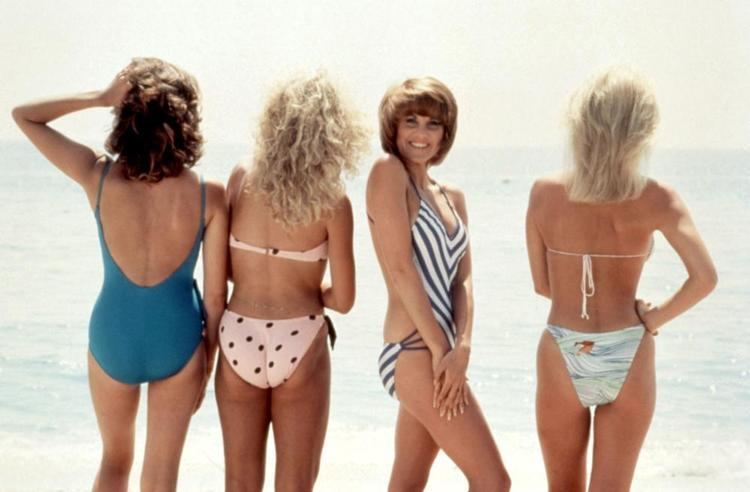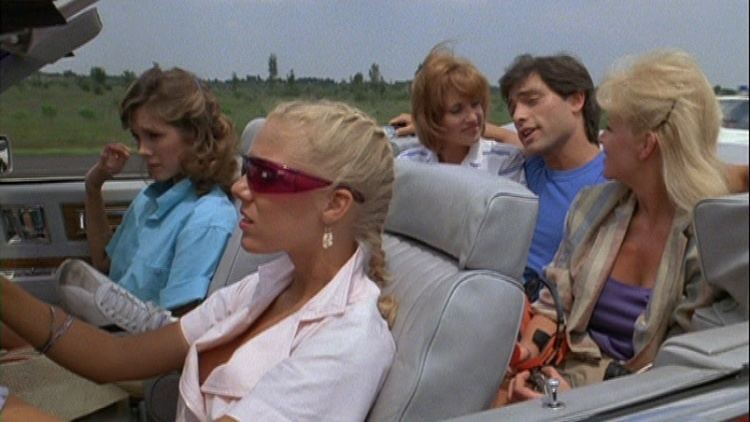 Four co-eds from snowbound Penmore College in the Northeast head to Fort Lauderdale, Florida for spring break: Carole (Lorna Luft) taking a separate vacation from her steady boyfriend Chip (Howard McGillin), winds up as a hot contender in a "Hot Bod Contest"; Jennie (Lisa Hartman) is doubly lucky, courted by both a rich classical pianist (Daniel McDonald) and a devil-may-care rocker (Russell Todd); Sandra (Wendy Schaal) looking for the Mr. Right who will finally satisfy her; and Laurie (Lynn-Holly Johnson) a sex crazed nymphomaniac dreams of a night of unbridled passion with a real he-man. Laurie ends up getting her wish, albeit through a rather unexpected source.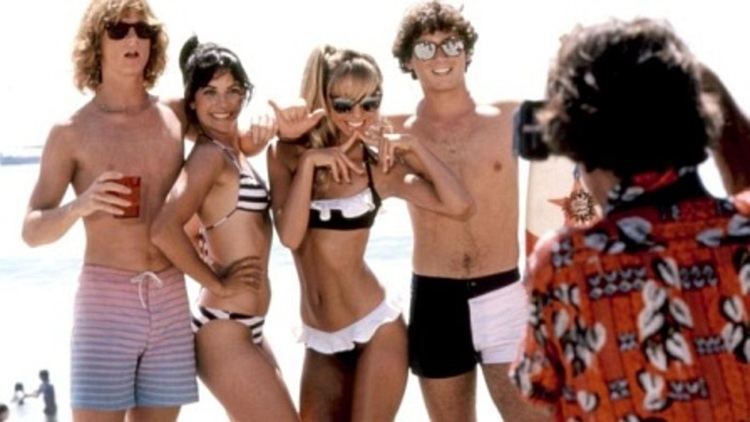 During the week-long festivities, the girls meet Sandra's snobbish aunt Barbara Roxbury (Louise Sorel) and her friend Maggie (Alana Stewart) and get to sample much of Fort Lauderdale's nightlife. They are also invited to a formal party at Barbara's house, which ends up being crashed by hundreds of spring breakers.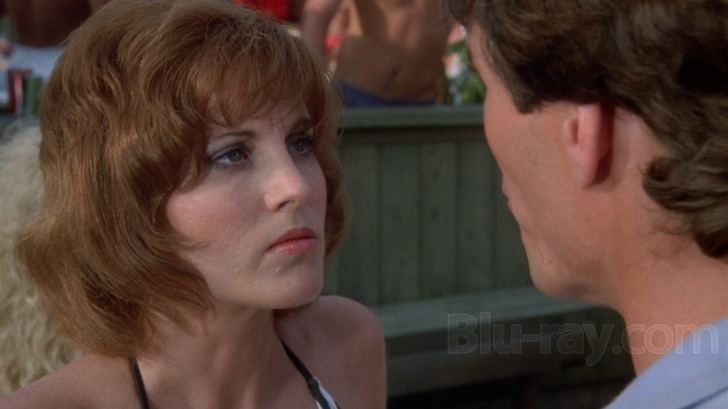 Lisa Hartman as Jennie Cooper
Russell Todd as Scott Nash
Lorna Luft as Carole Singer
Wendy Schaal as Sandra Roxbury
Lynn-Holly Johnson as Laurie Jameson
Howard McGillin as Chip
Louise Sorel as Barbara Roxbury
Alana Stewart as Maggie
Christopher McDonald as Tony
Daniel McDonald as Camden Roxbury III
Jude Cole as Jude
George Coutoupis as Ray
Asher Brauner as Officer Ernie Grasso
Frank Zagarino as Conan
Dara Sedaka as Christine
Release and box-office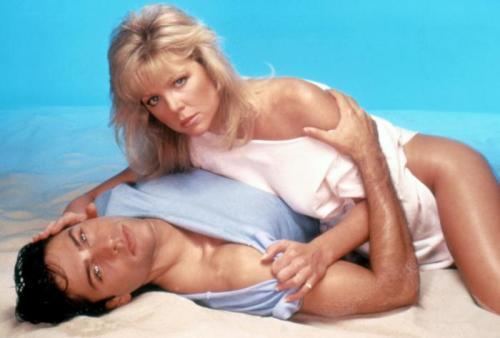 Where the Boys Are '84 was produced independently by ITC Productions and was distributed by TriStar Pictures after Universal Pictures rejected it. The film was released nationwide on April 6, 1984 and was both a box office and critical flop, earning one of the year's worst film reviews from critics. It ranked #5 at the US box office grossing $3.6 million on its opening weekend. Its total domestic gross was $10.5 million. It was nominated for five Razzie Awards - including Worst Picture - with Lynn Holly-Johnson winning for Worst Supporting Actress.
Janet Maslin, writing for The New York Times, called the film "dumb, vulgar and mostly humorless." Roger Ebert, writing for The Chicago Sun-Times, reported, "It isn't a sequel and isn't a remake and isn't, in fact, much of anything."
Where the Boys Are '84 soundtrack album was released on vinyl and cassette tape by RCA Records. The film's title track cover version by Lisa Hartman was released as a 7" single with the B-side "Hot Nights" by Jude Cole. However, it failed to chart.
Side A
"Hot Nights" – Jude Cole
"Seven Day Heaven" – Shandi
"Mini-Skirted" – Sparks
"Be-Bop-A-Lula" – The Rockats
"Jenny" – Peter Beckett
Side B
"Where the Boys Are" – Lisa Hartman
"Woman's Wise" – The Rockats
"Girls Night Out" – Toronto
"Slippin' & Slidin'" – Phil Seymour
"All Fired Up" – Rick Derringer
The film was released on VHS by Key Video in September 1984, but has since gone out of print. On August 23, 2011, the film was released on DVD in region 1 by Scorpion Releasing.