Occupation

Actress/Voice actress

Years active

1976–present







Born

July 2, 1954 (age 61) (

1954-07-02

)

Spouse

Stephen M. Schwartz (m. 1977–1987)

Parents

Richard Schaal, Lois Treacy

Children

Victor Schwartz, Adam Schwartz

Movies and TV shows




Similar People

Rachael MacFarlane, Scott Grimes, Mike Barker, Dee Bradley Baker, Matt Weitzman
Actresses diane salinger annette mccarthy marie laurin wendy schaal in space suits
Wendy Schaal (born July 2, 1954) is an American actress. She is currently the voice of Francine Smith in the animated series American Dad!
Contents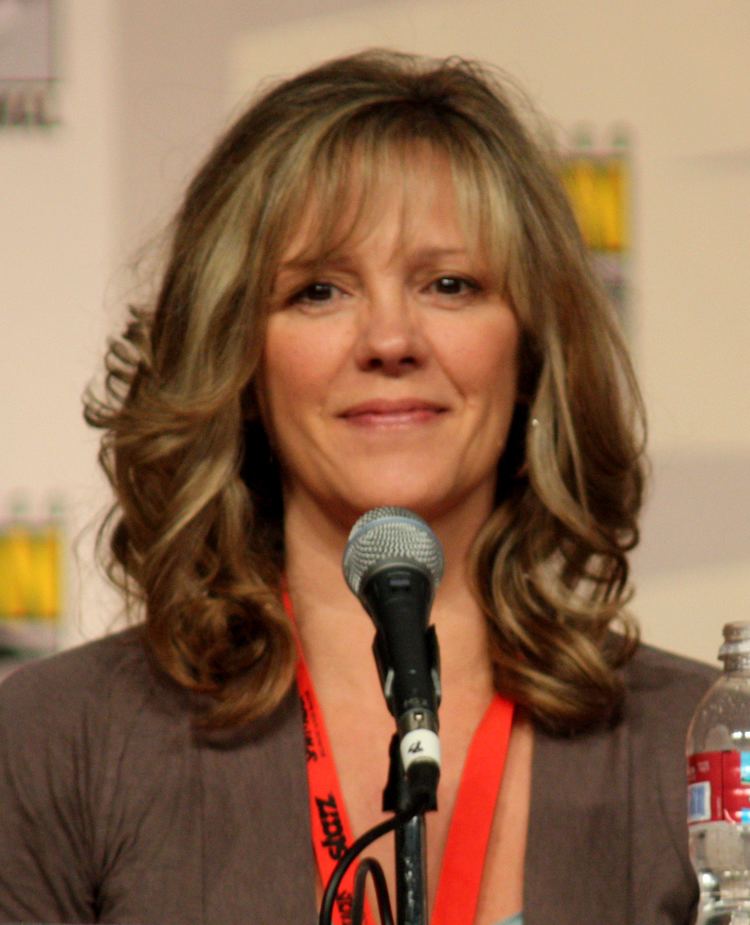 "American Dad" Wendy Schaal & Rachael MacFarlane on Francine + Hayley's Evolution (NYCC 2018)
Personal life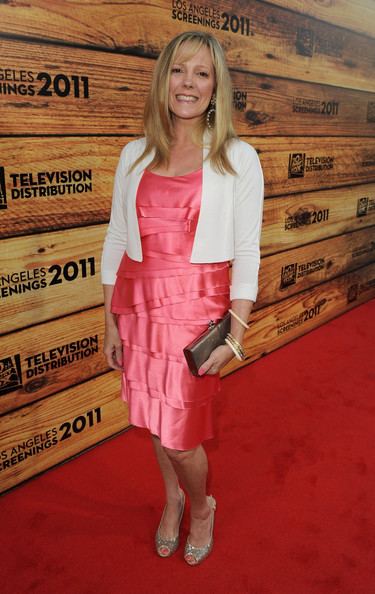 Schaal was born in Chicago, Illinois, the daughter of Lois (née Treacy) and actor Richard Schaal (1928–2014). She is the former stepdaughter of actress Valerie Harper.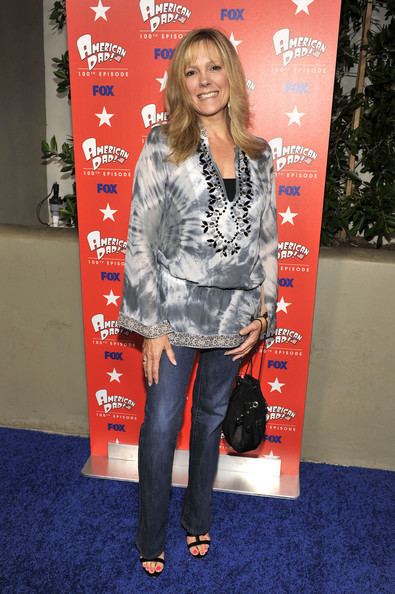 Schaal was married to Stephen M. Schwartz on September 4, 1977, and divorced in October 1987. They have a son named Adam.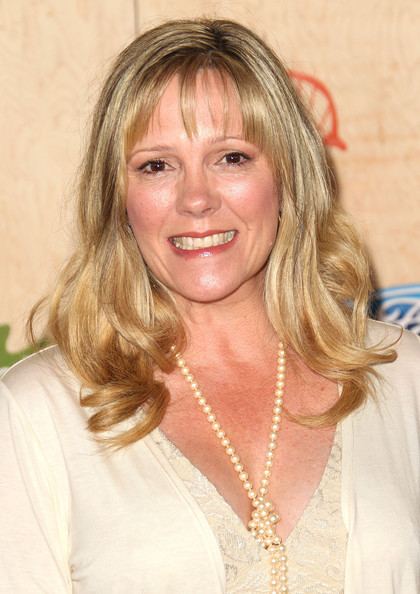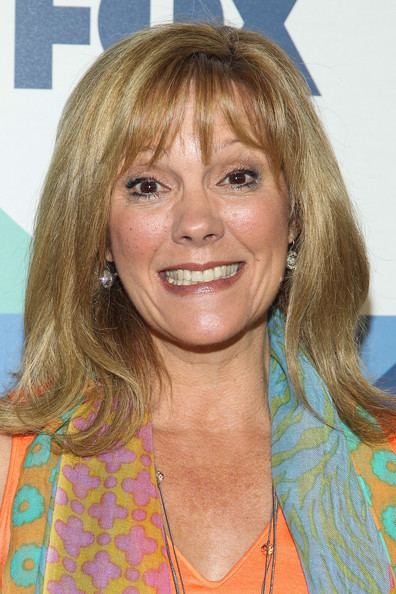 Filmography
Actress
2005
American Dad! (TV Series)
as
Francine Smith / Francine Smith as Sexpun T'Come / Nurse / ...
- Frantastic Voyage (2023) - Francine Smith (voice)
- Saving Face (2023) - Francine Smith (voice)
- Stan Fixes a Shingle (2023) - Francine Smith (voice)
- Cow I Met Your Moo-ther (2023) - Francine Smith (voice)
- Better on Paper (2023) - Francine Smith (voice)
- Stretched Thin (2023) - Francine Smith (voice)
- The Pleasanting at Smith House (2023) - Francine Smith (voice)
- Viced Principal (2023) - Francine Smith (voice)
- The Professor and the Coach (2023) - Francine Smith (voice)
- Fellow Traveler (2023) - Francine Smith (voice)
- The Grounch (2022) - Francine Smith (voice)
- Echoes (2022) - Francine Smith (voice)
- Gernot and Strudel (2022) - Francine Smith (voice)
- Jambalaya (2022) - Francine Smith (voice)
- Please Please Jeff (2022) - Francine Smith (voice)
- Hayley Was a Girl Scout? (2022) - Francine Smith (voice)
- I Heard You Wanna Buy Some Speakers (2022) - Francine Smith (voice)
- You Are Here (2022) - Francine Smith (voice)
- A League of His Own (2022) - Francine Smith (voice)
- The Fast and the Spurious (2022) - Francine Smith (voice)
- Smooshed: A Love Story (2022) - Francine Smith (voice)
- The Three Fs (2022) - Francine Smith (voice)
- Gold Top Nuts (2022) - Francine Smith (voice)
- The Curious Case of the Old Hole (2022) - Francine Smith (voice)
- A Song of Knives and Fire (2022) - Francine Smith (voice)
- Beyond the Alcove or: How I Learned to Stop Worrying and Love Klaus (2022) - Francine Smith (voice)
- American Dad Graffito (2022) - Francine Smith (voice)
- Epic Powder Dump (2022) - Francine Smith (voice)
- A Roger Story (2022) - Francine Smith (voice)
- The Book of Fischer (2022) - Francine Smith (voice)
- Dressed Down (2022) - Francine Smith (voice)
- Langley Dollar Listings (2022) - Francine Smith (voice)
- Steve's Franken Out (2021) - Francine Smith (voice)
- Crystal Clear (2021) - Francine Smith (voice)
- Cry Baby (2021) - Francine Smith (voice)
- Family Time (2021) - Francine Smith (voice)
- Dr. Sunderson's SunSuckers (2021) - Francine Smith (voice)
- The Sinister Fate!! (2021) - Francine Smith (voice)
- Plot Heavy (2021) - Francine Smith (voice)
- Comb Over: A Hair Piece (2021) - Francine Smith (voice)
- Flush After Reading (2021) - Francine Smith (voice)
- Stan & Francine & Stan & Francine & Radika (2021) - Francine Smith (voice)
- Lumberjerk (2021) - Francine Smith (voice)
- Hot Scoomp (2021) - Francine Smith (voice)
- Henderson (2021) - Francine Smith (voice)
- Mused and Abused (2021) - Francine Smith (voice)
- Dancin' A-With My Cell (2021) - Francine Smith (voice)
- Little Bonnie Ramirez (2021) - Francine Smith (voice)
- The Wondercabinet (2021) - Francine Smith (voice)
- Klaus and Rogu in Thank God for Loose Rocks: An American Dad! Adventure (2021) - Francine Smith (voice)
- Shakedown Steve (2021) - Francine Smith (voice)
- Stan Moves to Chicago (2021) - Francine Smith (voice)
- Russian Doll (2021) - Francine Smith (voice)
- Who Smarted? (2021) - Francine Smith (voice)
- Yule. Tide. Repeat. (2020) - Francine Smith (voice)
- 300 (2020) - Francine Smith (voice)
- The Last Ride of the Dodge City Rambler (2020) - Francine Smith (voice)
- Dammmm, Stan! (2020) - Francine Smith (voice)
- The Chilly Thrillies (2020) - Francine Smith (voice)
- Businessly Brunette (2020) - Francine Smith (voice)
- The Old Country (2020) - Francine Smith (voice)
- Roger Needs Dick (2020) - Francine Smith (voice)
- First, Do No Farm (2020) - Francine Smith (voice)
- Men II Boyz (2020) - Francine Smith (voice)
- Ghost Dad (2020) - Francine Smith (voice)
- Salute Your Sllort (2020) - Francine Smith (voice)
- American Data? (2020) - Francine Smith (voice)
- Game Night (2020) - Francine Smith (voice)
- Trophy Wife, Trophy Life (2020) - Francine Smith (voice)
- Exquisite Corpses (2020) - Francine Smith (voice)
- One Fish, Two Fish (2020) - Francine Smith (voice)
- Into the Woods (2020) - Francine Smith (voice)
- Brave Noob World (2020) - Francine Smith (voice)
- Tapped Out (2020) - Francine Smith / Nurse (voice)
- A Starboy is Born (2020) - Francine Smith (voice)
- Cheek to Cheek: A Stripper's Story (2020) - Francine Smith (voice)
- Downtown (2020) - Francine Smith (voice)
- 100 Years a Solid Fool (2020) - Francine Smith (voice)
- The Hand that Rocks the Rogu (2019) - Francine Smith (voice)
- Eight Fires (2019) - Francine Smith (voice)
- No Weddings and a Funeral (2019) - Francine Smith (voice)
- Enter Stanman (2019) - Francine Smith (voice)
- Pride Before the Fail (2019) - Francine Smith (voice)
- Demolition Daddy (2019) - Francine Smith (voice)
- Hamerican Dad! (2019) - Francine Smith (voice)
- Mom Sauce (2019) - Francine Smith (voice)
- Stompe le Monde (2019) - Francine Smith (voice)
- An Irish Goodbye (2019) - Francine Smith (voice)
- Wild Women Do (2019) - Francine Smith (voice)
- The Hall Monitor and the Lunch Lady (2019) - Francine Smith (voice)
- The Long March (2019) - Francine Smith (voice)
- Shark?! (2019) - Francine Smith (voice)
- Lost Boys (2019) - Francine Smith (voice)
- Jeff and The Dank Ass Weed Factory (2019) - Francine Smith (voice)
- Rabbit Ears (2019) - Francine Smith (voice)
- Stan & Francine & Connie & Ted (2019) - Francine Smith (voice)
- I Am the Jeans: The Gina Lavetti Story (2019) - Francine Smith (voice)
- Fantasy Baseball (2019) - Francine Smith (voice)
- The Future Is Borax (2019) - Francine Smith (voice)
- Fleabiscuit (2019) - Francine Smith (voice)
- Funnyish Games (2019) - Francine Smith (voice)
- Top of the Steve (2019) - Francine Smith / Spitz (voice)
- Twinanigans (2019) - Francine Smith (voice)
- The Legend of Old Ulysses (2019) - Francine Smith (voice)
- Persona Assistant (2019) - Francine Smith (voice)
- Flavortown (2019) - Francine Smith (voice)
- One-Woman Swole (2019) - Francine Smith (voice)
- Mean Francine (2018) - Francine Smith (voice)
- OreTron Trail (2018) - Francine Smith (voice)
- My Purity Ball and Chain (2018) - Francine Smith (voice)
- Railroaded (2018) - Francine Smith (voice)
- The Never-Ending Stories (2018) - Francine Smith (voice)
- Death by Dinner Party (2018) - Francine Smith (voice)
- Klaustastrophe.tv (2018) - Francine Smith (voice)
- (You Gotta) Strike for Your Right (2018) - Francine Smith (voice)
- The Mural of the Story (2018) - Francine Smith (voice)
- Shell Game (2018) - Francine Smith (voice)
- The Census of the Lambs (2018) - Francine Smith (voice)
- Paranoid Frandroid (2018) - Francine Smith (voice)
- Santa, Schmanta (2017) - Francine Smith (voice)
- West to Mexico (2017) - Francine Smith (voice)
- The Talented Mr. Dingleberry (2017) - Francine Smith (voice)
- Garbage Stan (2017) - Francine Smith (voice)
- Kloger (2017) - Francine Smith (voice)
- The Long Bomb (2017) - Francine Smith (voice)
- Family Plan (2017) - Francine Smith (voice)
- The Bitchin' Race (2017) - Francine Smith (voice)
- The Life and Times of Stan Smith (2017) - Francine Smith (voice)
- Julia Rogerts (2017) - Francine Smith (voice)
- Camp Campawanda (2017) - Francine Smith (voice)
- Bazooka Steve (2017) - Francine Smith (voice)
- Casino Normale (2017) - Francine Smith (voice)
- A Nice Night for a Drive (2017) - Francine Smith (voice)
- The Witches of Langley (2017) - Francine Smith (voice)
- A Whole Slotta Love (2017) - Francine Smith (voice)
- Ninety North, Zero West (2016) - Francine Smith (voice)
- Roger's Baby (2016) - Francine Smith (voice)
- Bahama Mama (2016) - Francine Smith (voice)
- Portrait of Francine's Genitals (2016) - Francine Smith (voice)
- The Enlightenment of Ragi-Baba (2016) - Francine Smith (voice)
- Fight and Flight (2016) - Francine Smith (voice)
- Father's Daze (2016) - Francine Smith (voice)
- Standard Deviation (2016) - Francine Smith (voice)
- Next of Pin (2016) - Francine Smith (voice)
- Gifted Me Liberty (2016) - Francine Smith (voice)
- Garfield and Friends (2016) - Francine Smith (voice)
- Mine Struggle (2016) - Francine Smith (voice)
- Criss-Cross Applesauce: The Ballad of Billy Jesusworth (2016) - Francine Smith (voice)
- Daesong Heavy Industries II: Return to Innocence (2016) - Francine Smith (voice)
- Daesong Heavy Industries (2016) - Francine Smith (voice)
- The Nova Centauris-burgh Board of Tourism Presents: American Dad (2016) - Francine Smith (voice)
- Widow's Pique (2016) - Francine Smith (voice)
- The Dentist's Wife (2016) - Francine Smith (voice)
- The Unincludeds (2016) - Francine Smith (voice)
- The Two Hundred (2016) - Francine Smith (voice)
- Anchorfran (2016) - Francine Smith (voice)
- Stan-Dan Deliver (2016) - Francine Smith (voice)
- The Devil Wears a Lapel Pin (2016) - Francine Smith (voice)
- Kiss Kiss Cam Cam (2016) - Francine Smith (voice)
- Stan Smith Is Keanu Reeves as Stanny Utah in Point Break (2016) - Francine Smith (voice)
- N.S.A. (No Snoops Allowed) (2016) - Francine Smith (voice)
- Hayley Smith, Seal Team Six (2016) - Francine Smith (voice)
- The Life Aquatic with Steve Smith (2016) - Francine Smith (voice)
- Roots (2016) - Francine Smith (voice)
- Seizures Suit Stanny (2015) - Francine Smith (voice)
- American Fung (2015) - Francine Smith (voice)
- Holy Shit, Jeff's Back (2015) - Francine Smith / Becky (voice)
- The Shrink (2015) - Francine Smith (voice)
- Manhattan Magical Murder Mystery Tour (2015) - Francine Smith (voice)
- A Star Is Reborn (2015) - Francine Smith (voice)
- My Affair Lady (2015) - Francine Smith (voice)
- Morning Mimosa (2015) - Francine Smith (voice)
- LGBSteve (2015) - Francine Smith (voice)
- Dreaming of a White Porsche Christmas (2014) - Francine Smith (voice)
- Now and Gwen (2014) - Francine Smith (voice)
- Big Stan on Campus (2014) - Francine Smith (voice)
- Scents and Sensei-bility (2014) - Francine Smith (voice)
- CIAPOW (2014) - Francine Smith (voice)
- Blonde Ambition (2014) - Francine Smith (voice)
- Blagsnarst, a Love Story (2014) - Francine Smith (voice)
- A Boy Named Michael (2014) - Francine Smith (voice)
- Roger Passes the Bar (2014) - Francine Smith (voice)
- The Longest Distance Relationship (2014) - Francine Smith (voice)
- News Glances with Genevieve Vavance (2014) - Francine Smith (voice)
- Permanent Record Wrecker (2014) - Francine Smith (voice)
- Rubberneckers (2014) - Francine Smith (voice)
- She Swill Survive (2014) - Francine Smith (voice)
- Honey, I'm Homeland (2014) - Francine Smith (voice)
- Stan Goes on the Pill (2014) - Francine Smith (voice)
- I Ain't No Holodeck Boy (2014) - Francine Smith (voice)
- Introducing the Naughty Stewardesses (2014) - Francine Smith (voice)
- Cock of the Sleepwalk (2014) - Francine Smith (voice)
- Familyland (2014) - Francine Smith (voice)
- Vision: Impossible (2014) - Francine Smith (voice)
- Minstrel Krampus (2013) - Francine Smith (voice)
- Faking Bad (2013) - Francine Smith (voice)
- Independent Movie (2013) - Francine Smith (voice)
- Kung Pao Turkey (2013) - Francine Smith (voice)
- Crotchwalkers (2013) - Francine Smith (voice)
- Buck, Wild (2013) - Francine Smith (voice)
- Poltergasm (2013) - Francine Smith (voice)
- Steve and Snot's Test-Tubular Adventure (2013) - Francine Smith (voice)
- Da Flippity Flop (2013) - Francine Smith (voice)
- Lost in Space (2013) - Francine Smith (voice, credit only)
- The Full Cognitive Redaction of Avery Bullock by the Coward Stan Smith (2013) - Francine Smith (voice)
- The Boring Identity (2013) - Francine Smith (voice)
- The Missing Kink (2013) - Francine Smith (voice)
- Spelling Bee My Baby (2013) - Francine Smith (voice)
- For Black Eyes Only (2013) - Francine Smith as Sexpun T'Come (voice)
- Naked to the Limit, One More Time (2013) - Francine Smith (voice)
- Max Jets (2013) - Francine Smith (voice)
- Blood Crieth Unto Heaven (2013) - Francine Smith (voice)
- The Adventures of Twill Ongenbone and His Boy Jabari (2013) - Francine Smith (voice)
- Finger Lenting Good (2013) - Francine Smith (voice)
- National Treasure 4: Baby Franny: She's Doing Well - The Hole Story (2012) - Francine Smith (voice)
- Adventures in Hayleysitting (2012) - Francine Smith (voice)
- Why Can't We Be Friends? (2012) - Francine Smith (voice)
- American Stepdad (2012) - Francine Smith (voice)
- Can I Be Frank with You? (2012) - Francine Smith (voice)
- Killer Vacation (2012) - Francine Smith (voice)
- Love, AD Style (2012) - Francine Smith (voice)
- Toy Whorey (2012) - Francine Smith (voice)
- Ricky Spanish (2012) - Francine Smith (voice)
- The Kidney Stays in the Picture (2012) - Francine Smith (voice)
- Less Money, Mo' Problems (2012) - Francine Smith (voice)
- Stan's Best Friend (2012) - Francine Smith / Patricia (voice)
- Dr. Klaustus (2012) - Francine Smith (voice)
- The Wrestler (2012) - Francine Smith / Susie's Mother (voice)
- Old Stan in the Mountain (2012) - Francine Smith (voice)
- Wheels & the Legman and the Case of Grandpa's Key (2012) - Francine Smith (voice)
- Stanny Tendergrass (2012) - Francine Smith (voice)
- The Unbrave One (2012) - Francine Smith (voice)
- Season's Beatings (2011) - Francine Smith (voice)
- The Scarlet Getter (2011) - Francine Smith (voice)
- Virtual In-Stanity (2011) - Francine Smith (voice)
- The Worst Stan (2011) - Francine Smith (voice)
- A Ward Show (2011) - Francine Smith (voice)
- Hurricane! (2011) - Francine Smith (voice)
- Hot Water (2011) - Francine Smith (voice)
- Gorillas in the Mist (2011) - Francine Smith (voice)
- Flirting with Disaster (2011) - Francine Smith (voice)
- Home Wrecker (2011) - Francine Smith (voice)
- Jenny Fromdabloc (2011) - Francine Smith (voice)
- License to Till (2011) - Francine Smith (voice)
- School Lies (2011) - Francine Smith (voice)
- I Am the Walrus (2011) - Francine Smith (voice)
- You Debt Your Life (2011) - Francine Smith (voice)
- A Piñata Named Desire (2011) - Francine Smith (voice)
- Stanny Boy and Frantastic (2011) - Francine Smith (voice)
- Fart-Break Hotel (2011) - Francine Smith (voice)
- For Whom the Sleigh Bell Tolls (2010) - Francine Smith (voice)
- The People vs. Martin Sugar (2010) - Francine Smith (voice)
- There Will Be Bad Blood (2010) - Francine Smith (voice)
- White Rice (2010) - Francine Smith (voice)
- Stan's Food Restaurant (2010) - Francine Smith (voice)
- Best Little Horror House in Langley Falls (2010) - Francine Smith (voice)
- Son of Stan (2010) - Francine Smith (voice)
- 100 A.D. (2010) - Francine Smith (voice)
- Great Space Roaster (2010) - Francine Smith (voice)
- An Incident at Owl Creek (2010) - Francine Smith (voice)
- Bully for Steve (2010) - Francine Smith (voice)
- Merlot Down Dirty Shame (2010) - Francine Smith (voice)
- Cops & Roger (2010) - Francine Smith (voice)
- Return of the Bling (2010) - Francine Smith (voice)
- May the Best Stan Win (2010) - Francine Smith (voice)
- A Jones for a Smith (2010) - Francine Smith (voice)
- Don't Look a Smith Horse in the Mouth (2010) - Francine Smith (voice)
- Rapture's Delight (2009) - Francine Smith (voice)
- G-String Circus (2009) - Francine Smith (voice)
- My Morning Straitjacket (2009) - Francine Smith (voice)
- Shallow Vows (2009) - Francine Smith (voice)
- Man in the Moonbounce (2009) - Francine Smith (voice)
- Brains, Brains and Automobiles (2009) - Francine Smith (voice)
- Home Adrone (2009) - Francine Smith (voice)
- Moon Over Isla Island (2009) - Francine Smith (voice)
- In Country- Club (2009) - Francine Smith (voice)
- Stan's Night Out (2009) - Francine Smith (voice)
- Daddy Queerest (2009) - Francine Smith (voice)
- Weiner of Our Discontent (2009) - Francine Smith (voice)
- Every Which Way But Lose (2009) - Francine Smith (voice)
- Delorean Story-An (2009) - Francine Smith (voice)
- Wife Insurance (2009) - Francine Smith (voice)
- Bar Mitzvah Hustle (2009) - Francine Smith (voice)
- Jack's Back (2009) - Francine Smith (voice)
- Roy Rogers McFreely (2009) - Francine Smith (voice)
- Live and Let Fry (2009) - Francine Smith (voice)
- Family Affair (2009) - Francine Smith (voice)
- Stan Time (2009) - Francine Smith (voice)
- Chimdale (2009) - Francine Smith (voice)
- Phantom of the Telethon (2008) - Francine Smith (voice)
- Pulling Double Booty (2008) - Francine Smith (voice)
- Escape from Pearl Bailey (2008) - Francine Smith (voice)
- Choosy Wives Choose Smith (2008) - Francine Smith (voice)
- One Little Word (2008) - Francine Smith (voice)
- The One That Got Away (2008) - Francine Smith (voice)
- 1600 Candles (2008) - Francine Smith (voice)
- Spring Break-up (2008) - Francine Smith (voice)
- Stanny Slickers II: The Legend of Ollie's Gold (2008) - Francine Smith (voice)
- Office Spaceman (2008) - Francine Smith (voice)
- Red October Sky (2008) - Francine Smith (voice)
- Widowmaker (2008) - Francine Smith (voice)
- Oedipal Panties (2008) - Francine Smith (voice)
- Tearjerker (2008) - Francine Smith as Sexpun T'Come (voice)
- Frannie 911 (2008) - Francine Smith (voice)
- The Most Adequate Christmas Ever (2007) - Francine Smith (voice)
- Surro-Gate (2007) - Francine Smith (voice)
- The 42-Year-Old Virgin (2007) - Francine Smith (voice)
- Haylias (2007) - Francine Smith (voice)
- Big Trouble in Little Langley (2007) - Francine Smith (voice)
- Dope and Faith (2007) - Francine Smith (voice)
- Meter Made (2007) - Francine Smith (voice)
- The Vacation Goo (2007) - Francine Smith (voice)
- Joint Custody (2007) - Francine Smith (voice)
- The Magnificent Steven (2007) - Francine Smith (voice)
- I Can't Stan You (2007) - Francine Smith (voice)
- When a Stan Loves a Woman (2007) - Francine Smith (voice)
- Four Little Words (2007) - Francine Smith (voice)
- An Apocalypse to Remember (2007) - Francine Smith (voice)
- Black Mystery Month (2007) - Francine Smith (voice)
- A.T. The Abusive Terrestrial (2007) - Francine Smith (voice)
- American Dream Factory (2007) - Francine Smith (voice)
- Bush Comes to Dinner (2007) - Francine Smith (voice)
- The Best Christmas Story Never Told (2006) - Francine Smith (voice)
- Irregarding Steve (2006) - Francine Smith (voice)
- Of Ice and Men (2006) - Francine Smith (voice)
- Iced, Iced Babies (2006) - Francine Smith (voice)
- Dungeons and Wagons (2006) - Francine Smith (voice)
- Lincoln Lover (2006) - Francine Smith (voice)
- Failure is Not a Factory-Installed Option (2006) - Francine Smith (voice)
- The American Dad After School Special (2006) - Francine Smith (voice)
- Camp Refoogee (2006) - Francine Smith (voice)
- Tears of a Clooney (2006) - Francine Smith (voice)
- With Friends Like Steve's (2006) - Francine Smith (voice)
- Helping Handis (2006) - Francine Smith (voice)
- Roger 'n' Me (2006) - Francine Smith (voice)
- It's Good to Be the Queen (2006) - Francine Smith (voice)
- Finances with Wolves (2006) - Francine Smith (voice)
- Rough Trade (2006) - Francine Smith (voice)
- Not Particularly Desperate Housewife (2005) - Francine Smith (voice)
- Star Trek (2005) - Francine Smith (voice)
- Stannie Get Your Gun (2005) - Francine Smith (voice)
- Stan of Arabia: Part 2 (2005) - Francine Smith (voice)
- Stan of Arabia: Part 1 (2005) - Francine Smith (voice)
- Con Heir (2005) - Francine Smith (voice)
- All About Steve (2005) - Francine Smith (voice)
- A Smith in the Hand (2005) - Francine Smith (voice)
- Bullocks to Stan (2005) - Francine Smith (voice)
- Deacon Stan, Jesus Man (2005) - Francine Smith (voice)
- Homeland Insecurity (2005) - Francine Smith (voice)
- Roger Codger (2005) - Francine Smith (voice)
- Francine's Flashback (2005) - Francine Smith (voice)
- Stan Knows Best (2005) - Francine Smith (voice)
- Threat Levels (2005) - Francine Smith (voice)
- Pilot (2005) - Francine Smith (voice)
2022
Warped Kart Racers (Video Game)
as
Francine Smith (voice)
2013
Family Guy (TV Series)
as
Newport Heiress / Secretary / Francine Smith
- Con Heiress (2018) - Newport Heiress (voice)
- The Peter Principal (2017) - Secretary (voice)
- Bigfat (2013) - Francine Smith (voice)
2006
Loving Annabelle
as
Senator Tillman (as Wendy Schall)
2005
American Dad: The New CIA (Short)
as
Francine Smith (voice)
2002
Boomtown (TV Series)
as
Darlene Beechem
- The Freak (2002) - Darlene Beechem
2002
Providence (TV Series)
as
Nancy Neiman
- Limbo (2002) - Nancy Neiman
2001
Holiday in the Sun (Video)
as
Jill
2001
Six Feet Under (TV Series)
as
Vickie Dimas
- The Trip (2001) - Vickie Dimas
- The New Person (2001) - Vickie Dimas
- Life's Too Short (2001) - Vickie Dimas
2001
The Huntress (TV Series)
as
Helena Barsamian
- Undercover (2001) - Helena Barsamian
2001
Boston Public (TV Series)
as
Mrs. Callie Webb
- Chapter Fifteen (2001) - Mrs. Callie Webb
2000
The X-Files (TV Series)
as
Martha Crittendon
- Chimera (2000) - Martha Crittendon
1998
Small Soldiers
as
Marion Fimple
1998
Beyond Belief: Fact or Fiction (TV Series)
as
Randy's Mother (segment "The Woods")
- Firestation 32/The Computer/The Girl Next Door/The Wallet/The Woods (1998) - Randy's Mother (segment "The Woods")
1997
Fired Up (TV Series)
as
Susan
- Are We Not Friends? (1997) - Susan
1997
Star Trek: Voyager (TV Series)
as
Charlene
- Real Life (1997) - Charlene
1997
Friends (TV Series)
as
Jeannine
- The One with All the Jealousy (1997) - Jeannine (as Wendy Schall)
1995
The John Larroquette Show (TV Series)
as
Brenda
- An Odd Cup of Tea (1995) - Brenda
1995
Hope & Gloria (TV Series)
as
Nurse Nancy
- Money You Should Mention (1995) - Nurse Nancy
1995
Out There (TV Movie)
as
Paige Davis
1995
Murder, She Wrote (TV Series)
as
Zuleika Brown
- Nan's Ghost: Part 2 (1995) - Zuleika Brown
- Nan's Ghost: Part 1 (1995) - Zuleika Brown
1994
Rebel Highway (TV Series)
as
Velmont Girl / Mrs. Mildred Cahn
- Reform School Girl (1994) - Velmont Girl
- Runaway Daughters (1994) - Mrs. Mildred Cahn
1994
Reform School Girl (TV Movie)
as
Velmont Girl
1994
My Girl 2
as
Emily Pommeroy (uncredited)
1993
Red Shoe Diaries (TV Series)
as
'Lilac' Boss
- Hotline (1993) - 'Lilac' Boss
1992
Northern Exposure (TV Series)
as
Tammy Tambo
- My Mother, My Sister (1992) - Tammy Tambo
1991
Going Under
as
Jan Michaels
1990
Good Grief (TV Series)
as
Debbie Lapidus
- The Big Bang Theory (1991) - Debbie Lapidus
- The Bear (1991) - Debbie Lapidus
- Birth of a Notion (1990) - Debbie Lapidus
- Ringo Gets a Job (1990) - Debbie Lapidus
- Viva Las Dacron (1990) - Debbie Lapidus
- The Good, the Bad and the Mariachis (1990) - Debbie Lapidus
- Cub Scouts and Horses & Whiskers on Kittens (1990) - Debbie Lapidus
- Mooses, Masons, and the Secret Life of Trees (1990) - Debbie Lapidus
- Warren Learns to Fly (1990) - Debbie Lapidus
- Bury Me a Little (1990) - Debbie Lapidus
- Full Dress Burial (1990) - Debbie Lapidus
- Ladies and Gentlemen- Ernie Lapidus! (1990) - Debbie Lapidus
1989
Nearly Departed (TV Series)
as
Liz Dooley
- Grant's Aunt (1989) - Liz Dooley
- Grandpa's Date (1989) - Liz Dooley
- TV or Not TV (1989) - Liz Dooley
- Altared States (1989) - Liz Dooley
- Adventures in Babysitting (1989) - Liz Dooley
- Grant Meets Grandpa (1989) - Liz Dooley
1989
Dear John (TV Series)
as
Lisa
- Sisters (1989) - Lisa
1989
The 'Burbs
as
Bonnie Rumsfield
1988
Mutts (TV Movie)
as
Janice Gillman
1988
Night Court (TV Series)
as
Diane
- Harry and the Tramp (1988) - Diane
1988
Bright Lights, Big City
as
Additional Voices (voice)
1988
Full House (TV Series)
as
Vivian
- Sisterly Love (1988) - Vivian
1987
*batteries not included
as
Pamela
1987
Tales from the Hollywood Hills: Pat Hobby Teamed with Genius (TV Movie)
as
Nurse Earle
1987
My Two Dads (TV Series)
as
Christine
- Sex, Judge, and Rock & Roll (1987) - Christine
1987
Duet (TV Series)
as
Tiffany
- Satin Doll (1987) - Tiffany
1987
When the Time Comes (TV Movie)
as
Laura
1987
Munchies
as
Marge Mavalle
1987
Gung Ho (TV Series)
as
Kelly
- Love Me Tender (1987) - Kelly
1986
Amazing Stories (TV Series)
as
Sheena
- Boo! (1986) - Sheena
1986
Airwolf (TV Series)
as
Marilyn Kelsy
- Hawke's Run (1986) - Marilyn Kelsy
1986
MacGyver (TV Series)
as
Karen Blake
- Deathlock (1986) - Karen Blake
1985
The A-Team (TV Series)
as
Karen
- Lease with an Option to Die (1985) - Karen
1985
Finder of Lost Loves (TV Series)
as
Emma Tate
- Connections (1985) - Emma Tate
1985
Knight Rider (TV Series)
as
Jamie Downs
- The Nineteenth Hole (1985) - Jamie Downs
1984
Cover Up (TV Series)
as
Rebecca
- Midnight Highway (1984) - Rebecca
1984
Fatal Vision (TV Mini Series)
as
Colette MacDonald
- Episode #1.2 (1984) - Colette MacDonald
- Episode #1.1 (1984) - Colette MacDonald
1984
Where the Boys Are
as
Sandra Roxbury
1983
AfterMASH (TV Series)
as
Bonnie Hornback / Bonnie Hornbeck
- All About Christmas Eve (1983) - Bonnie Hornback
- Bladder Day Saints (1983) - Bonnie Hornback
- Shall We Dance (1983) - Bonnie Hornback
- Klinger vs. Klinger (1983) - Bonnie Hornback
- September of '53/Together Again (1983) - Bonnie Hornbeck
1982
The Love Boat (TV Series)
as
Milicent Finley / Elaine Hamilton
- The Last Case/Looking for Mr. Wilson/Love on Strike (1983) - Milicent Finley
- Thanksgiving Cruise: The Best of Friends/Too Many Dads/Love Will Find a Way (1982) - Elaine Hamilton
1982
Happy Days (TV Series)
as
Lorraine
- Since I Don't Have You (1982) - Lorraine
1982
Love, Sidney (TV Series)
- Sidney's Cousin (1982)
1981
Fantasy Island (TV Series)
as
Julie / Jennie Rowlands / Ruth Ann McAllister
- The Ghost's Story/The Spoilers (1982) - Julie (credit only)
- The Big Bet/Nancy and the Thunderbirds (1982) - Julie
- Forget-Me-Not/The Quiz Masters (1982) - Julie
- Face of Love/Image of Celeste (1982) - Julie
- Sitting Duck/Sweet Suzi Swann (1982) - Julie (credit only)
- Funny Man/Tattoo, the Matchmaker (1982) - Julie (credit only)
- The Challenge/A Genie Named Joe (1982) - Julie
- The Case Against Mr. Roarke/Save Sherlock Holmes (1982) - Julie (credit only)
- Daddy's Little Girl/The Whistle (1982) - Julie
- King Arthur in Mr. Roarke's Court/Shadow Games (1982) - Julie
- The Magic Camera/Mata Hari/Valerie (1982) - Julie
- House of Dolls/Wuthering Heights (1982) - Julie
- A Very Strange Affair/The Sailor (1982) - Julie
- Romance Times Three/Night of the Tormented Soul (1981) - Julie
- Lillian Russell/The Lagoon (1981) - Julie
- The Perfect Husband/Volcano (1981) - Julie
- Druids/A Night in a Harem (1981) - Julie
- Mr. Nobody/La Liberatora (1981) - Julie
- The Last Cowboy/The Lady and the Monster (1981) - Julie
- Cyrano/The Magician (1981) - Julie
- The Devil and Mr. Roarke/Ziegfeld Girls/Kid Corey Rides Again (1981) - Julie
- Show Me a Hero/Slam Dunk (1981) - Julie
- Man-Beast/Ole Island Opry (1981) - Jennie Rowlands
- The Chateau/White Lightning (1981) - Ruth Ann McAllister
1982
Strike Force (TV Series)
as
Mandy
- Chinatown (1982) - Mandy
1980
It's a Living (TV Series)
as
Vicki Allen
- You're Not Old, You're Fired (1981) - Vicki Allen
- Kids (1981) - Vicki Allen
- R-E-S-P-E-C-T (1981) - Vicki Allen
- Our Man Barry (1981) - Vicki Allen
- Making the Grade (1981) - Vicki Allen
- Up on the Roof (1981) - Vicki Allen
- Cassie's Punctured Romance (1981) - Vicki Allen
- Super-Mom (1980) - Vicki Allen
- The Lois Affair (1980) - Vicki Allen
- Fallen Idol (1980) - Vicki Allen
- Roomies (1980) - Vicki Allen
- The Intruder (1980) - Vicki Allen
- Pilot (1980) - Vicki Allen
1979
Little House on the Prairie (TV Series)
as
Christie Norton
- Annabelle (1979) - Christie Norton
1979
Family (TV Series)
as
Sarah
- Malicious Mischief (1979) - Sarah
1977
Fish (TV Series)
as
Peggy Dunnagan
- Fish's Job (1977) - Peggy Dunnagan
1977
Phyllis (TV Series)
as
Daughter
- Broken Hearted Bess (1977) - Daughter
1976
Rhoda (TV Series)
as
Jan
- Guess Who I Saw Today (1976) - Jan
- Together Again for the First Time (1976) - Jan
1976
Bound for Glory
as
Mary Jo Guthrie - Woody's Sister
1976
Welcome Back, Kotter (TV Series)
as
Girl in Hallway
- Sadie Hawkins Day (1976) - Girl in Hallway
Miscellaneous
1999
The Story of Us (adr loop group)
1997
The Count of Monte Cristo (Video) (production assistant - as Wendy K. Shaal)
1997
That Old Feeling (adr voice)
1996
Journey to the Center of the Earth (TV Movie) (production assistant - as Wendy K. Schaal)
1996
Call of the Wild (Video) (production assistant - as Wendy K. Schaal)
1996
The Toy Shop (Video) (production assistant - as Wendy K. Schaal)
Script Department
2003
Gacy (Video) (script supervisor)
2002
Falling. In Love (script supervisor)
Soundtrack
2005
American Dad! (TV Series) (performer - 3 episodes)
- 300 (2020) - (performer: "Everyone is Happy in Utopia")
- An Irish Goodbye (2019) - (performer: "A Crappy Airport Bar")
- Stan of Arabia: Part 2 (2005) - (performer: "Worst Place in the World Finale")
Self
2019
Recent Tartarians (TV Series)
as
Self
2014
There Goes the Neighborhood: The Making of 'The 'Burbs' (Video documentary)
as
Self
2013
Good Day L.A. (TV Series)
as
Self
- Episode dated 3 October 2013 (2013) - Self
1986
The Tonight Show Starring Johnny Carson (TV Series)
as
Self - Guest
- Episode dated 11 March 1986 (1986) - Self - Guest
1985
The Star Games (TV Series)
as
Self
- Emergency!/It's a Living/Roots/Paper Chase (1985) - Self
1984
Breakaway (TV Series)
as
Self
- Episode #1.204 (1984) - Self
1980
All-Star Family Feud Special (TV Series)
as
Self - Celebrity Contestant
- City vs. Country Special: Dallas Vs, It's a Living, Jeffersons vs. Dukes of Hazzard (1980) - Self - Celebrity Contestant
Archive Footage
2014
You Can't Kill Tom Hanks! Interview mit Regisseur Joe Dante (Video documentary short)
as
Bonnie Rumsfield (uncredited)
References
Wendy Schaal Wikipedia
(Text) CC BY-SA