Papua New Guinea


98,189 km2


Daru




201,351



Western Province is a coastal province in southwestern Papua New Guinea, bordering the Indonesian province of Papua. The provincial capital is Kiunga,. The largest town in the province is Tabubil. The provincial government has purported to change the name of the province to the Fly River Province, but this remains unofficial as names of provinces are set out in the Constitution of Papua New Guinea and changes must be made according to the constitutional amending process.
Western Province covers 99,300 km² and is the largest province in Papua New Guinea by area. There are several large rivers that run through the province including the Fly River and its tributaries including the Strickland and Ok Tedi rivers, the largest lake in Papua New Guinea Lake Murray is also in Western Province.
In the province is the only part of Papua New Guinea which possesses land west of the 141°E line that divides it from Indonesian Western New Guinea. This is a small section of territory bordered by the Fly River.
The Tonda Wildlife Management Area in the south-western corner of the province is a wetland of international importance and the largest protected area in Papua New Guinea.
The major economic activity in the province is constituted by the Ok Tedi Mine, initially established by BHP and the subject of considerable litigation by traditional landowners both in respect of environmental degradation and disputes over royalties. It is currently operated by Ok Tedi Mining Limited (OTML).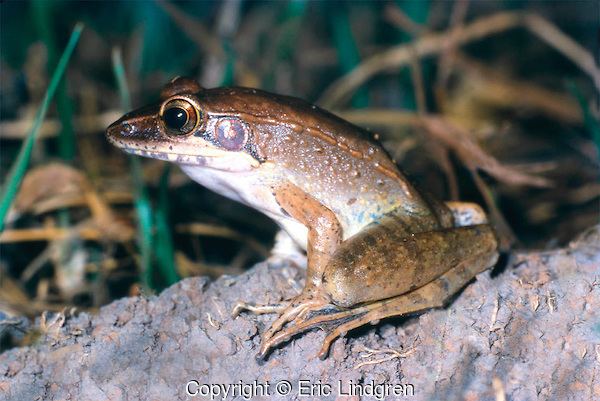 Cuisines of western origin, or with western influence
Western Province (Papua New Guinea) Wikipedia
(,)http://upload.wikimedia.org/wikipedia/commons/5/5f/Map_of_Sunda_and_Sahul.png(,)http://upload.wikimedia.org/wikipedia/commons/8/85/Papua_new_guinea_provinces_(numbers)_2012.png(,)http://jso.revues.org/docannexe/image/2942/img-1.png(,)http://static-content.springer.com/lookinside/art%253A10.1007%252FBF02893102/000.png(,)http://www.papua-insects.nl/history/Sterrengebergte%25201959.jpg(,)http://www.op.org.au/uploads/1/6/4/1/1641762/5779920.jpg%3F523x199(,)http://upload.wikimedia.org/wikipedia/en/e/ed/Government_House_Port_Moresby_early_1900s.jpg(,)http://i2.wp.com/adrielbooker.com/wp-content/uploads/2012/09/Adriel_Booker_PNG_Umi_child_and_materna_health-1170780.jpg(,)http://i1.wp.com/adrielbooker.com/wp-content/uploads/2012/09/Adriel_Booker_PNG_Umi_child_and_materna_health-1170783.jpg(,)http://www.janesoceania.com/png_about/papua%2520new%2520guinea%2520natives%2520and%2520turtle.jpg(,)http://i0.wp.com/adrielbooker.com/wp-content/uploads/2012/09/Adriel_Booker_PNG_Umi_child_and_materna_health-1170817.jpg(,)http://i2.wp.com/adrielbooker.com/wp-content/uploads/2012/09/Adriel_Booker_PNG_Umi_child_and_materna_health-1170785.jpg
(,)http://www.epicprivatejourneys.com/assets/images/papua-new-guinea/culture/png-culture-day1.jpg(,)http://www.adi.org.au/wp-content/uploads/2013/06/h-wp.jpg(,)http://photorator.com/photos/images/the-reefs-of-kimbe-bay-in-the-west-new-britain-province-papua-new-guinea30485.jpg(,)https://jrsap.org/Assets/Regions/APR/news/PNG02_2010_1201_WEST%2520PAPUAN%2520HOMES_PBALL_029_tmb1.jpg(,)http://jerryjacka.com/wp-content/uploads/2014/09/web_image_11.jpg(,)http://www.island-escapes.com/wp-content/uploads/2011/04/14/papua-new-guinea/TPA-225-DK-592x381.jpg(,)http://www.wondermondo.com/Images/Oceania/Papua/NationalCapital/Rouna.jpg(,)http://2.bp.blogspot.com/-v8zThXK5mGc/TgWyAp2MODI/AAAAAAAABZY/llKfT2SSsFo/s640/papua-new-guinea.jpg(,)http://www.destinationworld.com/png/images/png_700b.jpg(,)http://d2ouvy59p0dg6k.cloudfront.net/img/web_112725_350219.jpg(,)http://mw2.google.com/mw-panoramio/photos/medium/84395086.jpg(,)http://mw2.google.com/mw-panoramio/photos/medium/84393852.jpg
(,)http://cdn.c.photoshelter.com/img-get/I0000AaoeW2etIx4/s/600/600/19720427Fa-EL-025-MG-0000-CP0187-Rocket-Frog-Western-Province-Papua-New-Guinea-PS.jpg(,)http://www.unhcr.org/thumb1/4d74f8246.jpg(,)http://d2atr2ilx9iyd.cloudfront.net/contentAsset/image/1fa08b43-8bc5-46cd-a29f-773b3dd78938/image/byInode/1/filter/Resize,Jpeg/jpeg_q/69/resize_w/960(,)http://www.grain.org/media/BAhbBlsHOgZmSSI%2BMjAxNC8wOS8yMS8yMF8yNl81NV82OTZfSW5kb25lc2lhQWdhaW5zdE1JRkVFX1JldXRlcnMuanBnBjoGRVQ(,)https://ramumine.files.wordpress.com/2010/08/ok-tedi.jpg(,)http://resources2.news.com.au/images/2012/10/18/1226498/894850-cairns-base-hospital-with-papua-new-guinea-girl-who-is-one-of-first-cases-of-extremely-drug-resistant-tuberculosis.jpg(,)http://2.bp.blogspot.com/_Iro6AankEEI/TAOu4N-Qr3I/AAAAAAAAI8Q/H-eJQRgS8QY/s1600/School%2Bstudents%2Bat%2Bthe%2BVariety%2BMatinee%2Bat%2BRaun%2BRaun%2BTheatre.jpg(,)http://resources2.news.com.au/images/2011/07/21/1226099/147550-escape-png.jpg(,)http://i0.wp.com/adrielbooker.com/wp-content/uploads/2012/09/Bamio_Western_Province_PNG_memos-1170855.jpg(,)http://i1.wp.com/adrielbooker.com/wp-content/uploads/2012/09/Adriel_Booker_PNG_Umi_child_and_materna_health-1170804.jpg(,)http://ryanandadriel.files.wordpress.com/2012/10/adriel_booker_png_umi_child_and_materna_health-1170776.jpg(,)http://adrielbooker.com/wp-content/uploads/2012/09/Adriel_Booker_PNG_Umi_child_and_materna_health-1170783.jpg
(,)http://dbijapkm3o6fj.cloudfront.net/resources/1225,4,1,6,4,0/-9000-/20000101/kenu-kundu-festival.jpeg(,)http://skerah.com/2014/wp-content/uploads/2014/07/huts_181247_LLS.jpg(,)http://www.montrealgazette.com/cms/binary/5732652.jpg(,)http://airniuginiparadise.com/wp-content/uploads/2015/04/MtHagen_opt.jpeg(,)http://pngloop.s3.amazonaws.com/wp-content/uploads/2015/04/Western_Province_PNG.jpg(,)http://i.ytimg.com/vi/rKtm5K1XgQA/0.jpg(,)http://i.ytimg.com/vi/AoUoWrgLcMs/0.jpg(,)http://i.ytimg.com/vi/BH1CUQji6YU/0.jpg
(,)http://www.divediscovery.com/images/Bensbach_Wilderness_Lodge_1.jpg(,)http://jso.revues.org/docannexe/image/2942/img-1-small580.png(,)http://cdn.c.photoshelter.com/img-get2/I0000RBFUUyOPXYI/fit%3D1000x750/Mt-Hagen-Sing-Sing-Cultural-Show-Papua-New-Guinea-pngh-444-MarkAJohnson.jpg(,)http://www.mapsofworld.com/papua-new-guinea/maps/papua-new-guinea-map.jpg(,)http://www.smartraveller.gov.au/zwiki/pub/Maps/countries/dfat/Papua_New_Guinea.jpg(,)http://www-01.sil.org/pacific/png/maps/Western_small.jpg(,)http://www.nationsonline.org/maps/papua_map.jpg(,)http://i0.wp.com/adrielbooker.com/wp-content/uploads/2012/09/Birth_Bamu_River_PNG_Adriel_Booker-1170914.jpg%3Fresize%3D500%252C375(,)http://www.myamazingparadise.com/wp-content/uploads/2011/05/DSCF0037.jpg(,)http://media-3.web.britannica.com/eb-media/89/3289-004-2ECD8FA9.jpg
(,)http://pbs.twimg.com/media/BRJGrI_CAAA7i2i.jpg:large(,)http://www.tourismplaceinfo.com/wp-content/uploads/2011/07/Papua-New-Guinea-Picture.jpg(,)http://www.papuanewguinea.travel/PicsHotel/PNGTA/Flash/RegionHome/image05.jpg(,)http://airniuginiparadise.com/wp-content/uploads/2015/04/RabaulTPA-045_opt.jpeg(,)http://upload.wikimedia.org/wikipedia/commons/c/cc/OkTediMine.jpg(,)http://2.bp.blogspot.com/_Iro6AankEEI/TEQKmpcFgRI/AAAAAAAAJb8/HZlQppTbN1k/s1600/16mntourism2.jpg(,)https://qzprod.files.wordpress.com/2015/01/western-cape.jpg%3Fw%3D640(,)http://www.newcrest.com.au/media/our_business/Wafi-Golpu_View-from-Wafi-H.jpg(,)http://mw2.google.com/mw-panoramio/photos/medium/86906243.jpg(,)http://3.bp.blogspot.com/-9EnHdOI2yOs/T7NGkhVcL2I/AAAAAAAAJ8A/i6jwYpktf1c/s1600/Raja%2BAmpat,%2BIrian%2BJaya.jpg